Are they? Or aren't they? They are… probably. While it's still not exactly clear, Us Weekly just unearthed some brand-new details that make it seem as if Justin Bieber and Hailey Baldwin may actually be married. Well, kind of. It's really confusing, OK? (Bustle reached out to reps for Bieber and Baldwin for comment, but did not receive an immediate response.)
So, there's a new exhibit dedicated to Bieber's career at the Stratford Perth Museum in Stratford, Ontario, Canada aka the singer's hometown. According to the museum's website, the "Steps to Stardom" exhibit — which was put together with help from Bieber and his family — displays a ton of his personal memorabilia that "tells the story of the Stratford native's career from those early years — busking in Stratford and performing in local talent shows — to the largest venues and stages in the world."
According to Us Weekly's new report, Bieber and Baldwin checked out the exhibit together on Sept. 30. Shortly thereafter, the museum posted a photo of the couple's visit to their official Instagram page, and the caption they wrote revealed a few very interesting details.
The picture is of what appears to be a "[Your name] wuz here"-type chalkboard for visitors to sign. One of those visitors was Baldwin, who seemingly wrote, "I [heart] you forever — Hailey B."
Here's the kicker — the caption the museum wrote for the photo reads:
Did you catch that? Baldwin "along with her very special husband." Perhaps the museum was just speculating, you say? Perhaps they're just referring to Bieber as such because that's what they've read in the tabloids, much like the rest of us? Nope. After some fans' virtual jaws dropped in response to their casual use of the word "husband," the museum followed up with a clarification in the comments.
Oh, sure. A term of endearment. A term of endearment for people who recently got engaged and may or may not actually be married, maybe. For the unwed, though? Hmm.
As a recap, Bieber confirmed his engagement to Baldwin in a lengthy Instagram post back in July. Just two months later, TMZ snapped a photo of the couple entering the Marriage Bureau building together in New York City, where an eyewitness told the site that they overheard Bieber telling Baldwin, "I can't wait to marry you, baby."
TMZ purported that the pair may have been there to apply for a marriage license, but then "a source close to the couple" told People that they had actually gotten married. "They went ahead and did it without listening to anyone," the source claimed.
There's been a lot of back and forth about the issue as of late, though. After the reports from TMZ and People surfaced, Baldwin denied they had gotten married via a very straightforward tweet (that has since been deleted). "I understand where the speculation is coming from, but I'm not married yet!" she wrote at the time.
However, on Tuesday, Oct. 2, TMZ also appeared to change their tune: claiming that Baldwin and Bieber got married without a prenup, back when People first reported it in September. (Bustle reached out to the couple's reps about this as well, but did not receive an immediate response.)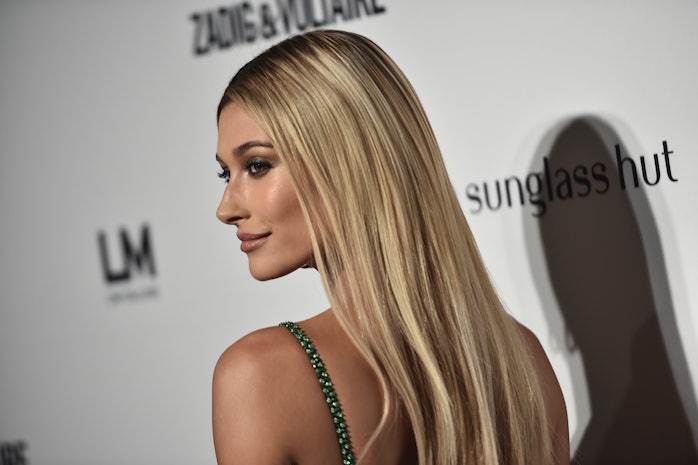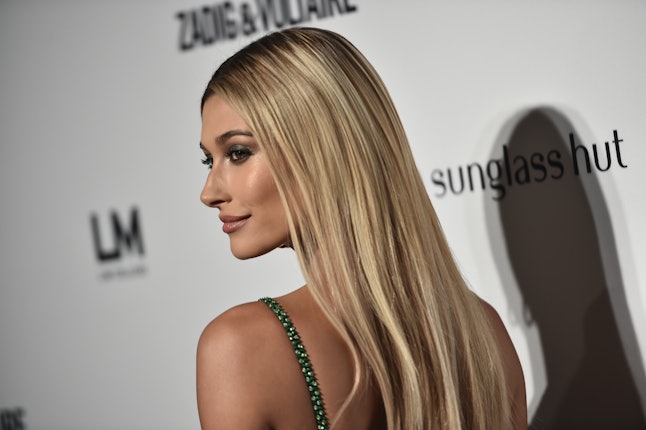 Even Hailey's uncle Alec Baldwin weighed in on the rumors, and may have accidentally confirmed the big news to Access Hollywood during an interview at the 2018 Emmy Awards. "Well, they went off and got married," he said of his niece and Bieber. "And I don't know what the deal is, because we text Hailey every now and then. We met him one time. But as I said, you know, when you get married, I think it works best if you can really be together."
Until the couple actually confirms the news themselves, no one really knows for sure. The "evidence" that they are, in fact, married has gotten *pretty* compelling, though, don't you think? Just sayin'.
Source: Read Full Article