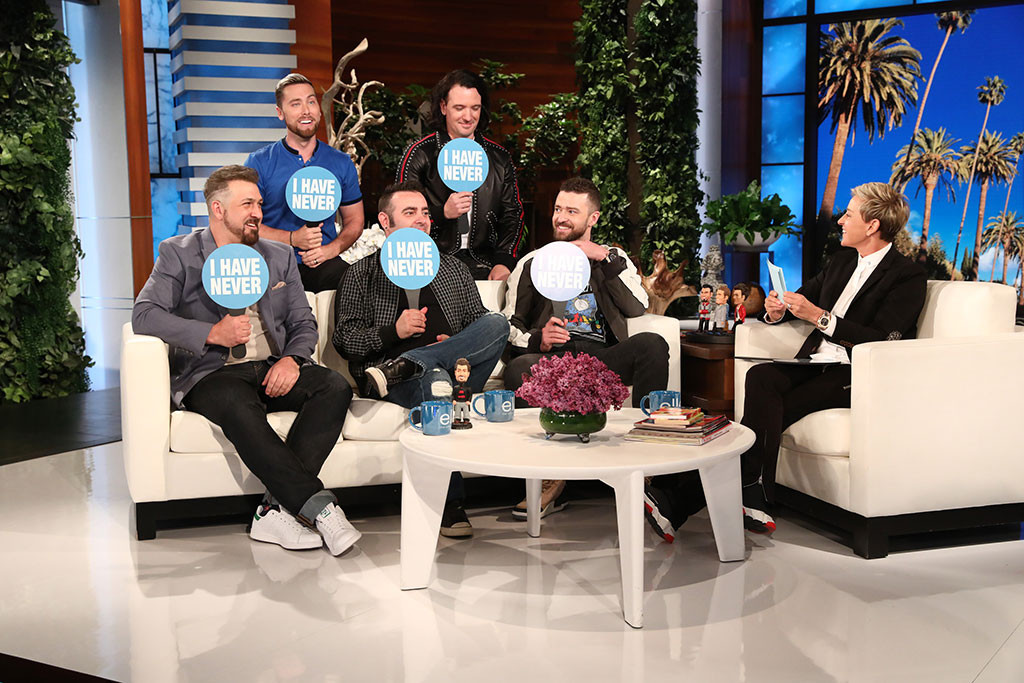 Michael Rozman/Warner Bros.
This I promise you…this round of "Never Have I Ever" is golden.
Ellen DeGenere had the beloved members of 'N Syncon her daytime talk show Tuesday and found the perfect way to get them to spill some '90s tea with the classic game. With Justin Timberlake, JC Chasez, Chris Kirkpatrick, Joey Fatone and Lance Bass all together again on one couch, it was time to let the fun begin.
The comedian wasted no time getting to their decades-old dirt. She kicked off the questionnaire with "Never have I ever hooked up with someone twice my age," to which Chris and Joey admitted they had.
Perhaps the greatest revelation to come out of the game came when DeGeneres gave them this: "Never have I ever hooked up with a Spice Girl." Everyone but Justin turned their paddles to "I have never" while the "Man of the Woods" crooner played coy about answering by taking a long pause. Ultimately, DeGeneres did the honor for him by putting her own "I have" paddle on his knee, to which he briefly matched.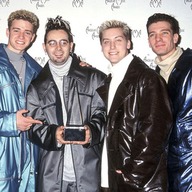 Photos
Fashion Flashblack: 'N Sync
The stars were much more 'n sync for a handful of the other questions, including "Never have I ever hooked up on a tour bus" and "Never have I ever forgotten the song lyrics on stage." Spoiler alert: they all have.
All but Joey have joined the Mile High Club and all but JC have hooked up with an 'N Sync fan, though the criteria for that is a bit unclear. "My husband loves our music," Bass noted.
As for dating someone another band member dated, all but Bass were possibly guilty. "That's easy for me," Lance quipped as he turned his "I have never" paddle.
Now, it's time to channel your inner sleuth and figure out which Spice Girl caught Timberlake's eye back in the day. If the Internet can figure out who bit Beyoncé, fans can certainly crack this code. If it helps, last year, Grazia asked Emma Bunton (aka Baby Spice) about rumors that she once had a fling with the singer. Her reply? "No comment" and a laugh.
What do you think? Share your theories in the comments below!
Source: Read Full Article