Kanye West & Solange Sued For Sampling A Song Without Permission
Kanye West and Solange Knowles are being sued by R&B singer Prince Phillip Mitchell.
In the lawsuit recently filmed, the musician claims that West and Knowles have both sampled his song "If We Can't Be Lovers" without permission,according to the Daily Mail. West is being pulled up over the 2007 song "Everything I Am" which appears on the album Graduation, while Solange is being sued over her song 'F*** the Industry'. Incidentally, Solange's song was produced by West.
PREVIOUSLY: KANYE WEST BIOGRAPHY: HIS RISE TO FAME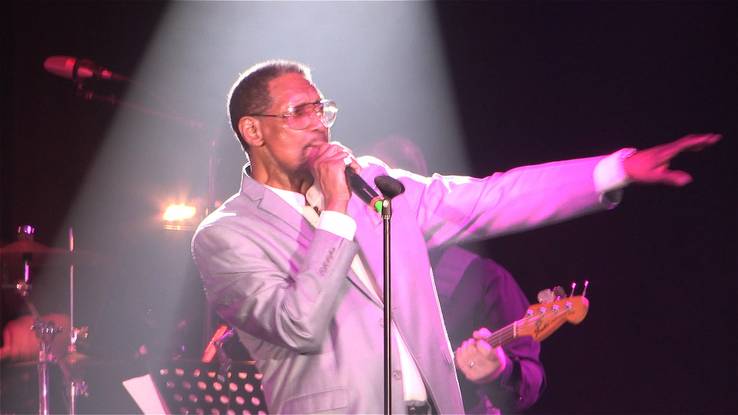 Mitchell wants the songs taken off the radio and no longer performed by the artists. He is also asking for a considerable amount in damages, as he believes the duo both knew what they were doing, but carried on regardless. It is thought that if there is a payout, it won't be as much as Mitchell is expecting as neither of the songs had much airplay.
West has been sued for infringement before, and reached a settlement just last year with Hungarian rock singer Gabor Presser, formerly of the band Omega. Presser claimed that the 40-year-old hip hop artist used over a minute of his 1969 song "Gyongyhaju Lany" without his consent. Back in 2013, he was also taken to task by the family of David Pryor, one of the songwriters for a track called "Bumpin' Bus Stop" by Thunder & Lightning, over allegedly using it several times in the track "Gold Digger." However, they didn't just go after West but an enormous variety of musicians for sampling the track, including Roc-a-Fella Records, Bad Boy Records, Stones Throw Records, Bomb Hip-Hop Records, and The Island Def Jam Music Group, just to name but a few.
Mitchell had success as a songwriter before going solo in the 1970's, writing the hits "Starting All Over Again" for Mel and Tim and "It Hurts So Good" for Millie Jackson. After touring with jazz musician Norman Connors in the late 70's, he caught the attention of Atlantic Records and was offered a deal. He released several singles with the label, his most successful being "One on One."
Source: Read Full Article