On Friday, the Duke and Duchess of Cambridge announced that they have named their third child. Their little boy, who was born on Monday, will be named Louis Arthur Charles. Prince William and Kate's choice for a baby name surprised the world, in part because "Louis" has a stronger historical association with the French throne.
"The Duke and Duchess of Cambridge are delighted to announce that they have named their son Louis Arthur Charles," said Kensington Palace in a statement. "The baby will be known as His Royal Highness Prince Louis of Cambridge."
Bookmakers accepting bets on the child's name had listed Arthur as the most likely choice, followed by Alexander. Prince William and Prince Charles both have Arthur as a middle name — as does little newborn Louis, we now know — while four-year-old Prince George's middle name is Alexander (as well as Louis). Hours before the announcement, AOL.com reported on a new rumor that the boy's name was Albert.
But Louis it is. The name has been held by 18 French kings but never by a British monarch, CNN reports.
Still, it does have a family legacy. Louis was the name of Prince William's great-great-uncle, the Earl Mountbatten of Burma, who served as the last Viceroy of India in 1947. He was assassinated by the Irish Republican Army, along with his grandson Nicholas, in 1979 — 38 years before William and Kate's newest son was born. Louis was also the name of that earl's father and the Duke of Edinburgh's maternal grandfather, Prince Louis of Battenberg.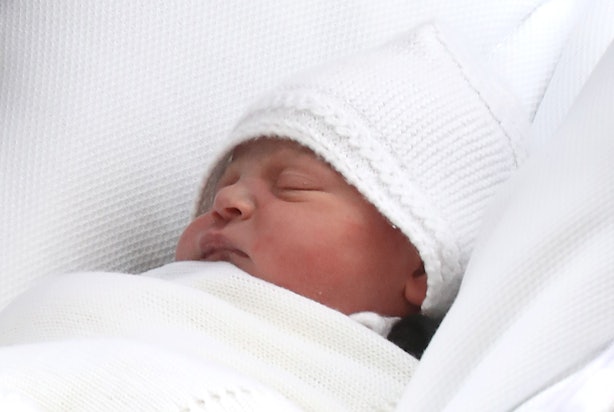 Prince Louis of Cambridge is fifth in line to the British throne, after Prince Charles (his grandfather), Prince William (his father), and his older siblings, Prince George and two-year-old Princess Charlotte.
More to come …
Source: Read Full Article