Road trips are rough when you're a vegetarian. When maximizing limited time and limited money is the goal, dining options are typically restricted to fast food. In short, anyone in the car with a dietary restriction has to pack their own snacks or face certain road trip doom.
Speaking from personal experience, fast food options tend to be quite meat-centric. Most places offer salads, but have you ever tried eating a salad in a moving car? Plus, forget about substance when it comes to most fast food salads — the best part is typically the chicken served on top. But KFC's vegetarian fried chicken, which is reportedly in planning stages, will likely change the game — for those in the United Kingdom, at least.
The UK branch of the fried chicken chain is reportedly in the process of developing a meatless alternative to its legendary fried chicken. Per a statement from KFC UK to FoodBeast, "Development of the [vegetarian fried chicken] recipe is still in its very early stages … and so the options we're exploring in our kitchen are still top secret." It comes as part of a nationwide effort in the United Kingdom to scale back on junk food over the next seven years.
Though little is known about the "chicken," KFC promises it will incorporate the chain's iconic eleven herbs and spices that flavor its regular fried variety, and they hope to be able to introduce it to the menu in 2019.
As Foodbeast notes, KFC's new meatless menu addition will be in good company, as UK locations of McDonald's carry vegetarian versions of their burgers. The McDonald's Vegetable Deluxe is described by the site as, "A gently spiced patty of chickpeas, coriander and cumin, with iceberg lettuce and a cool sauce, in a toasted sesame seed bun." It is also available in a spicy version that adds chili sauce to the mix.
Pizza Hut got in on the action, too, with the introduction of a vegan pizza. Five locations in the United Kingdom — Bluewater, Canterbury, Chatham, Crawley and Thanet— originally carried the option of vegan cheese. But after wild success, the company made the decision to add the dairy-free product to the menu of all its 262 store fronts in the United Kingdom. The non-dairy cheese is from Violife, a Greek company that produces vegan dairy products free from all GMOs, gluten, nuts, soy and preservatives. Violife is also the source of the "cheese" used by a number of regional vegan pizza shops around the United States (Blackbird Pizzeria, anyone?).
In the United States, vegetarian and vegan options are not as widely available yet, but there does appear to be some shift to include meatless options at fast food restaurants. Since April, East Coast burger chain White Castle has been offering customers the option to switch out a vegan Impossible Burger on their sliders. The chain's iconic feature includes a signature square bun, pickles, onions, and smoked cheddar (which can be swapped out for a vegan version to pair with the impossible burger). Chain restaurants like TGI Friday's have also introduced meatless options as of late. The Beyond Meat Cheeseburger boasts a plant-based burger, paired with white cheddar and all the extras you would find on a typical cheeseburger. Vegan cheese doesn't seem to have made the cut yet, though.
Up until now, vegetarians and vegans have needed to resort to so-called "hacks" for navigating fast food menus. My vegan friends swear by ordering Taco Bell fresco and subbing potatoes for meat. But, it goes without saying more options are desired. As delicious as they are, a person can only eat so many french fries without getting a stomach ache.
With any luck, the U.S. will catch on to the desire for more meatless and vegan options at fast food restaurants. If chains like Starbucks can begin carrying nondairy milk, who says other American chains can't take a hint?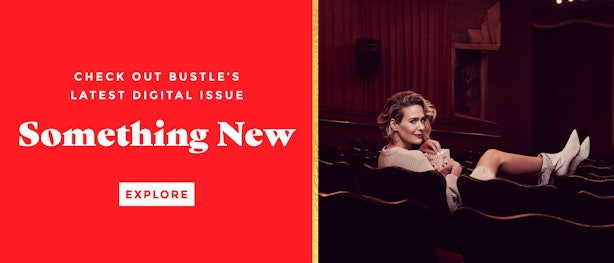 Source: Read Full Article