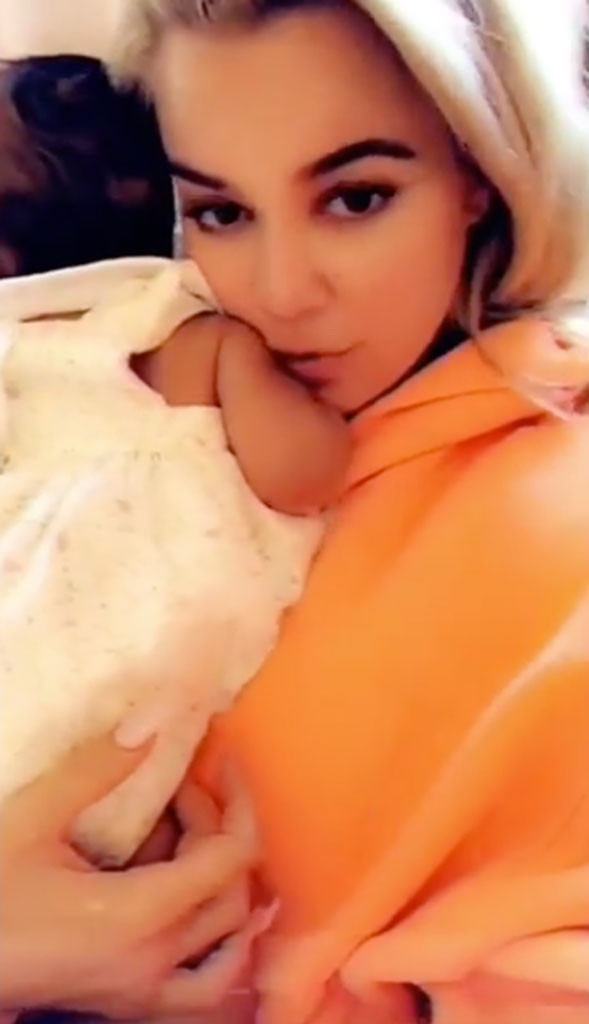 Instagram
Khloe Kardashian says she "wanted a boy so badly" before "God blessed" her with daughter True Thompson.
The 32-year-old Keeping Up With the Kardashians star, who gave birth to her and Tristan Thompson's first child together three months ago, opened up about motherhood during an impromptu Twitter Q&A on Saturday.
"I wanted a boy so badly because Mason and I are so close," she tweeted, referring to her sister Kourtney Kardashian's eldest son, Mason Disick. "I love our bond. I felt confident in having a boy but God blessed me with my precious True and now I wouldn't know what to do with a boy. True has made me sweeter and more gentle. God gives you what you need. My BFF 4Life."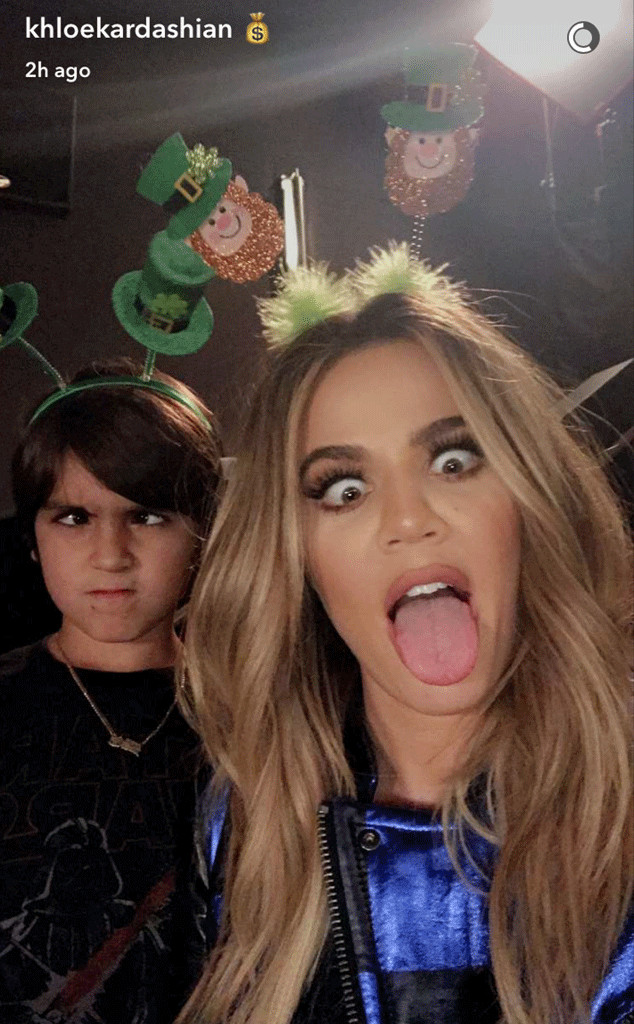 Snapchat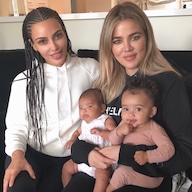 Photos
True Thompson's Cutest Baby Photos
Khloe expressed joy that True is around the same age as her baby cousins; Kim Kardashian's third daughter Chicago West is six months old, while Kylie Jenner's first child, daughter Stormi, is five months old.
"ANDDDD she has her two cousins to be her besties," Khloe tweeted. "We call them the triplets…it's just the cutest!! GOD IS GREAT."
Khloe also said that she is not currently thinking about having another child.
"Not right now lol," she tweeted. "True is only 3 months old so give me some time lol."
"I love her so much and I still think it's crazy that I am actually a mom LOL," she added about True.
Khloe also posted on her Instagram Story a video of herself singing a "Good Morning to You" song to her daughter and playing kids' songs for her.
"I'm such a dork I sing this song every morning to her," she tweeted. "I think she looks forward to it but maybe that's wishful thinking lol."
Khloe also got candid about "mom guilt." The reality star and founder of Good American jeans recently returned to work after maternity leave. She had previously opened up about feeling anxious leaving True at home.
"The worst part is the mom guilt," she tweeted. "It's a real thing. You feel guilty at all times if you have to leave her side. Or really for anything. The best part is everything about her! The unconditional love and the fact that I get to raise a beautiful, strong and intelligent young lady…And I hope in time the guilt will go away. The only times I'm away from her is if I'm working. (Or unless she's sleeping and I go to a late dinner) So I have to keep reminding myself that I'm working to provide for her future. But ugh the guilt is real."
"I'm so blessed that for Keeping Up I can take her with me (if it doesn't affect her schedule)," Khloe said. "But for design meetings or photo shoots or when I start shooting Revenge Body again it's not really a place for her to be. But that's OK because I get so excited when I see her!!!"
Speaking of which, Khloe also opened up about the struggle to get back into pre-pregnancy shape. She revealed earlier this month that she has lost 33 pounds since giving birth to True.
"Body after baby is definitely not the same," tweeted the reality star, who has for the past few years worked hard at her fitness. "My body… Will it ever go back to normal LOL it's a mindf–k."
"Lol i'm still working on it," she said. "And it will come in time… I hope LOL but sitting down I have a completely different stomach then I used to have LOL I really can't even talk about it."
In non-Mommy news, Khloe also revealed to fans that the shorter hairstyle she recently debuted is a weave.
"I love switching up my hair. I'm doing a short weave today," she tweeted. "I don't want to cut my own hair soooooo I'll fake it."
Watch Keeping Up With the Kardashians when it returns for a new season on August 5 at 9/8c only on E!
Source: Read Full Article