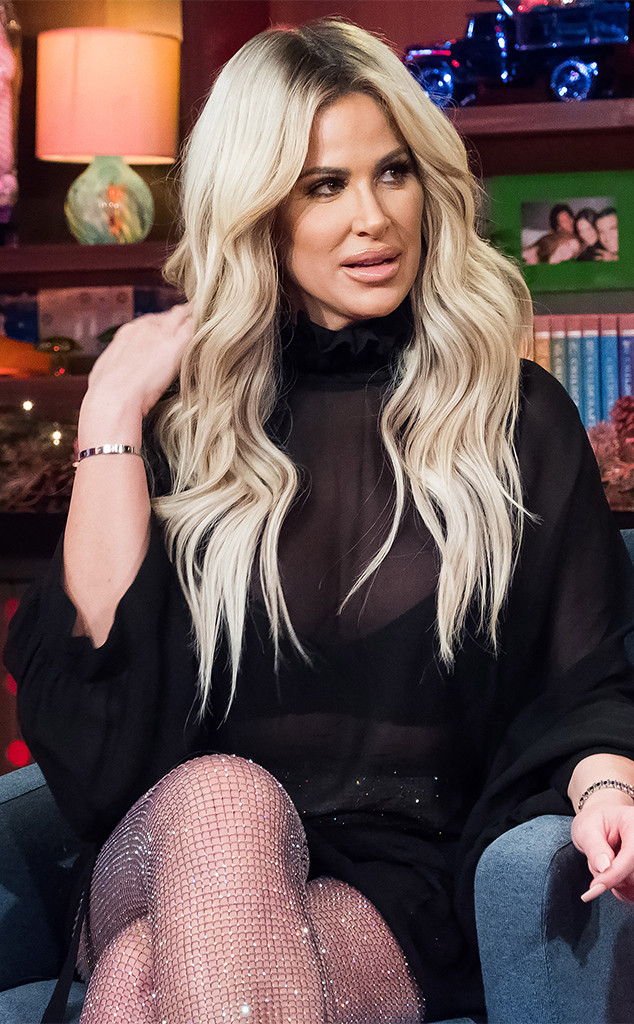 Charles Sykes/Bravo
Kim Zolciak-Biermann's latest Instagram is raising a few eyebrows.
Earlier this week, the Don't Be Tardy star posted a picture of her twins Kaia Biermann and Kane Biermann.
"Have you ever seen a cuter duo," she asked her Instagram followers. "#29MinutesApart #KaiaWasBornFirst #TwinsRunOnMyMomsSide #MiniKimMiniKroy."
While the picture may look like two adorable siblings posing for the camera, some followers couldn't help but remember when Brielle Biermann posted a similar picture earlier in the week.
And when comparing the two shots, some thought Kim had adjusted Kaia's body thanks to Photoshop. In fact, an Instagram account titled @TheGoodTheBadAndTheFake created a split screen to see the possible difference. E! News has reached out to Kim's team for comment.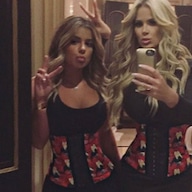 Photos
Kim Zolciak's Best Twitpics & Instagrams
https://www.instagram.com/p/BoMFoBlg9FC/
View this post on Instagram
4 years old! This is sick! #nomorekimz #boycott #310nutrition #fabfitfun #kimzolciak #kimzolciakbiermann #lilylashes #smilesciences #dbt #rhoa #bravotv #andycohen #rhobh #rhooc #rhonyc #tamrajudge #gretchenrossi #tmz #dailymail #radaronline #arianabiermann #kashmerekollections #kroybiermann #khloekardashian #briellebiermann #sick #gethelpsoon #cancelled @theshaderoom #theshaderoom #hollywoodunlocked
A post shared by Realreality (@thegoodthebadandthefake) on
While Kim is staying quiet on this accusation, it's not the first time the Bravo star has come under scrutiny for her social media posts.
When Ariana Biermann wore an electric dog collar in hopes of hanging out with her friends, some fans grew concerned. Kim later replied, "She'll do anything to hang out with her friends. Anything."
On a separate occasion, she posted video of her two young sons being handcuffed on Snapchat.
And while some may question a few social media posts, there's no denying the fact that Kim absolutely loves her family.
Just a few weeks ago, the former Real Housewives of Atlanta star documented her children's first day of school where she couldn't help but express gratitude for the family around her.
"Man how I wish I could keep them home all day everyday for the rest of my life! I miss them terribly!" she shared on Instagram. "The house is quiet which is so weird but I feel so incredibly blessed to put them in an incredible school and even more blessed to have 6 amazing healthy children."
Source: Read Full Article