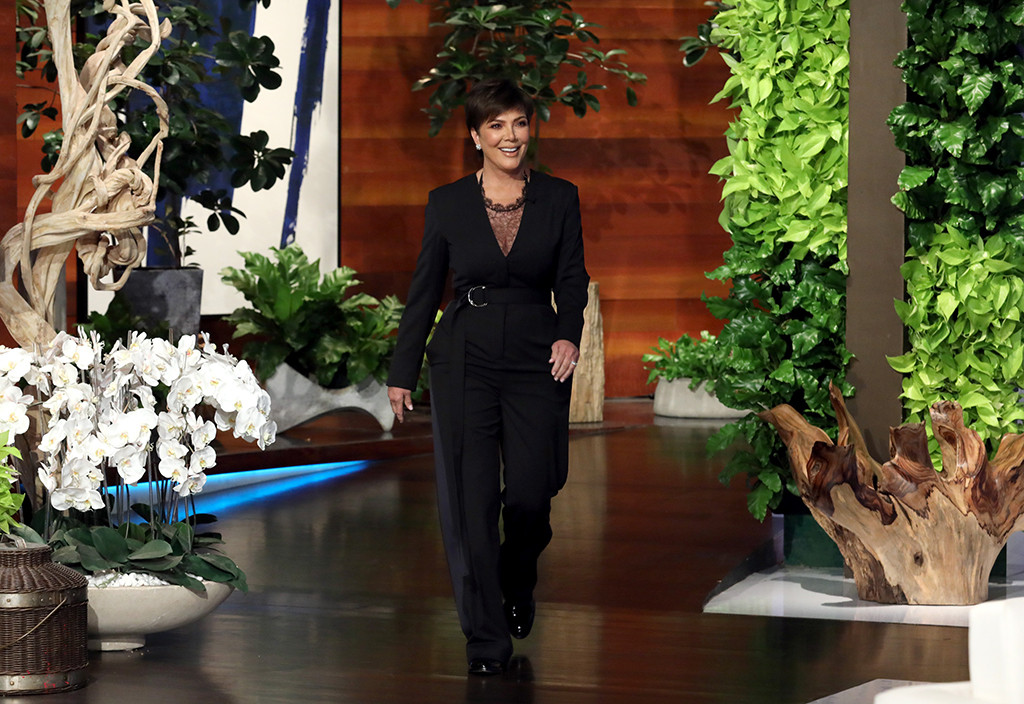 Michael Rozman/Warner Bros.
Once again, Kanye West's family is being asked to answer for his actions.
In Friday's episode of The Ellen DeGeneres Show, the rapper's mother-in-law, Kris Jenner, is asked to share her thoughts on West's recent White House meeting with President Donald Trump, as well as his head-scratching tirades on social media and TMZ Live. "Kanye is an amazing son-in-law," Jenner says. "He's an amazing dad, husband, friend and brother-in-law."
But even Jenner knows his polarizing views may be doing more harm than good in the long run. "My job as a mom is just to be there for my kids and be supportive and love them. You can't control what somebody else is doing. I can't always control what any of them do at any time. But I think what I really want to do is be there to help him be the best version of himself that he can be. He knows that we're there if he needs us. You're always concerned when there's controversy and drama and things are going on, and it's sometimes worrisome. When you have six kids and extended family and nine grandchildren, there's a lot going on," she says. "I just want to be there, be supportive and be there if he needs me. That's really where my heart is."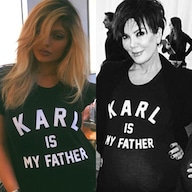 Photos
Kris Jenner's Copycat Style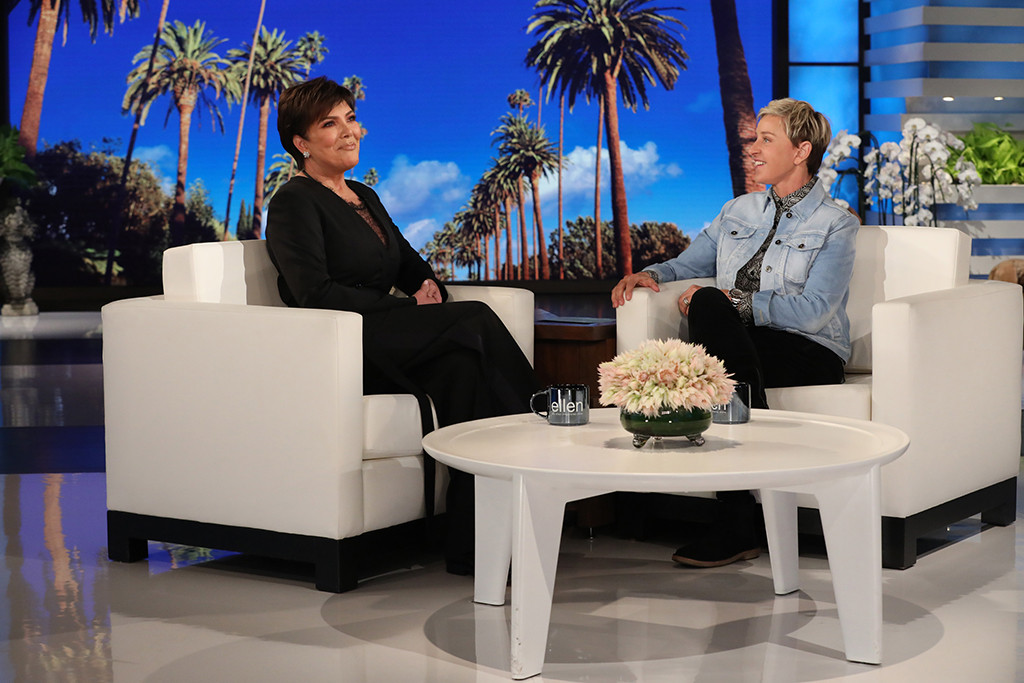 Michael Rozman/Warner Bros.
Regarding West's controversial meeting with Trump two weeks ago, Ellen DeGeneres asks Jenner, "Did you see when he went to the White House? How did you feel when you saw that?"
The Keeping Up With the Kardashians star was surprised, but not in the same way as others. "It was surprising that he was able to have that…It was very spontaneous, the stuff they were talking about. When they got to the airplane, I was like, 'Oh, my gosh. That is so Kanye.' He was sharing thoughts and things of himself," Jenner explains. "But I would rather he share some of that stuff privately. Obviously, it would be great [if he were more private], but I have to be able to show him I'm here if he needs me—we're all here if he needs us—and we just want to help him be the best he can be. But he definitely has his own thoughts and opinions, and he gets very excited about that. I don't know how else…You've known him a long time; I've known him a long time. And he does have different sides to him. And this is a side no one has seen before."
The daytime host then shows compassion for how West has been ripped apart in the media in recent weeks. "What we don't want is people piling on, because he's in a very vulnerable state right now, I think. And I think he needs help. You can say, 'We want to be there for him.' But it's got to be really tough for you, for [Kim Kardashian] and for everyone, because it's your family," DeGeneres says. "You've got so much going on anyway, but now you have to worry about that."
Evan Vucci/AP/REX/Shutterstock
Jenner doesn't disagree on that point. "It's a lot," she says. "Kim always says, 'I can't control what somebody else does.' And I feel the same way. It's really hard. You all know, if you have kids: They might have a totally different opinion about something or a different view about something. His are very strong. He's very opinionated. He has a big voice. He has a lot to say."
No matter what, DeGeneres tells Jenner, "I love him. He's crazy talented, and he's a good guy."
Watch a brand new episode of Keeping Up With the Kardashians Sunday at 9 p.m., only on E!
Source: Read Full Article