Late last month Kylie Jenner admitted that maybe she's not totallyyyy self-made, but that doesn't seem to be bothering her at all. Not only does she still have a BILLION dollar net worth, self-made or not, but it was also recently reported that her and boyfriend Travis Scott are "stronger and better than ever" after their family vacation earlier this month (and I highly recommend taking a look at the Stormi content from this trip—it's too cute!).
So what do a famous billionaire and her bf/baby daddy do when their relationship is better than ever? Go to Coachella, of course! Kylie and Travis showed up for the second day of the festival on Saturday, and even though Kylie's sister Kendall was also there, it looks like the couple did their own thing (plus Kendall was busy hanging out with bestie Hailey Baldwin).
Yesterday, Kylie Instagrammed a pic of her and Travis getting on a private plane to go to Coachella (because why would they opt for the two and a half hour drive?), and Kylie showed off her festival outfit, which was super different from what she's worn in past years.
Here's Kylie and Travis making out in front of their plane:
https://www.instagram.com/p/BwNuT7knK1T/
And here's Kylie's outfit, which looks like a jean-on-jean ensemble accented with a white pattern, paired with a bucket hat and sneakers. She also stuck with her naturally dark hair: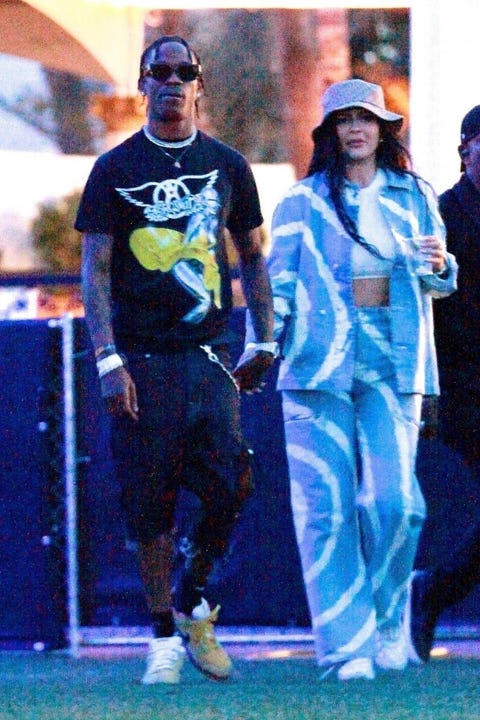 The last few years that Kylie's been to Coachella she's favored brightly-colored wigs and sexier outfits, like this long blue hair in 2015: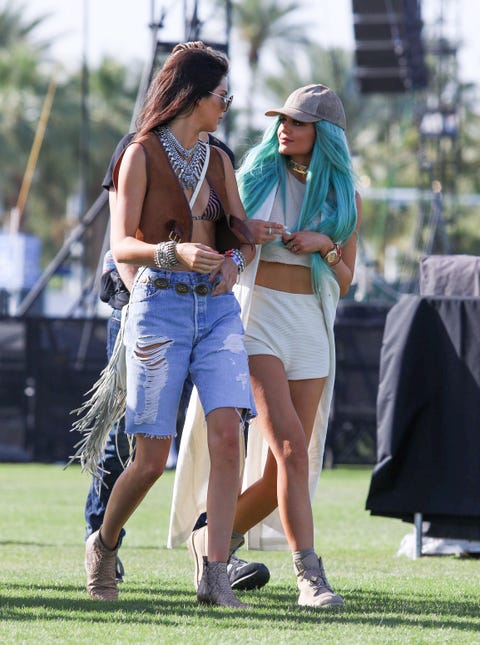 And this highlighter pink hair at Coachella last year:
https://www.instagram.com/p/BhiA2q_AS_L/
Or this body-hugging one piece and blue bob, also at the festival last year:
https://www.instagram.com/p/BhkWrrTl2AI/
Obviously, Kylie looks amazing either way. I'm just hoping that we get more Coachella outfit pics/bucket hats from her this weekend!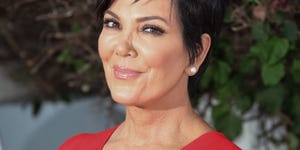 Source: Read Full Article