Kylie Jenner's Bodyguard Responds to the (Gross, Problematic) Rumor He Is Stormi's Father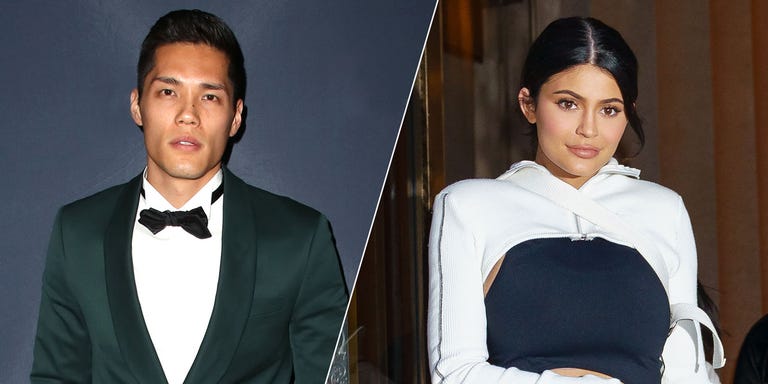 Ever since Kylie Jenner began sharing pictures of Stormi a few months back, some people have engaged in really icky chatter about whether or not her boyfriend Travis Scott is the baby's father. In particular, a few went on about believing Stormi shares more of a resemblance with Kylie's model-cop-bodyguard Tim Chung than she does with Travis.
The KarJenner camp obviously didn't respond to this noise because to even hint Stormi's father is not who Kylie says is not only slut-shame-y, but also so presumptuous and racist, not to mention irresponsible journalism.
Though the speculation mounted (most recently after TMZ confronted Chung outside a restaurant and called his non-answer "[fueling]" the rumors), Chung hadn't responded to the grossness either … until now:
"I am a very private person and would normally never answer to gossip and stories that are so ridiculous that they are laughable," he wrote on Instagram on Saturday:
Somewhere in between the time Kylie, Travis, and Stormi got back from Turks and Caicos and Chung's post, TMZ and People began referring to him as "Kylie's former bodyguard." Though other outlets aren't yet doing the same, the timing implies that the gossip maybe had something to do with his departure from working with Kylie, which is incredibly sad, seeing as this all might have cost a guy his job.
Here's hoping we're done with this awfulness now. All in favor of going back to only talking about how goddamn cute this baby is say 'aye.' ?
Follow Tess on Twitter.
Source: Read Full Article