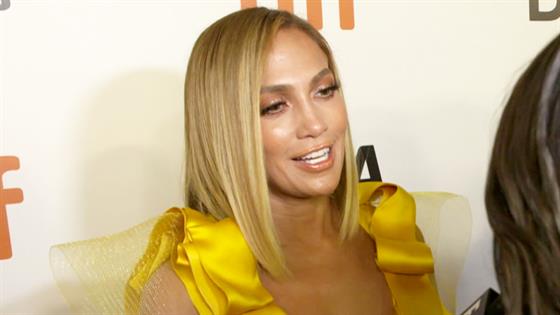 Don't call them strippers.
When Samantha Barbash and Roselyn (aka Rosie) Keo were first taken into police custody in 2014, their major issue was that the cops and eventually the media kept referring to them as strippers.
"I liked the part when one girl I was interviewing had a derogatory comment about the prostitutes they called in, 'Like, 'I don't do that,"" an officer recalled to The Cut, with another adding, "You think that drugging people without their consent is OK, but a prostitute is derogatory? They're warped."
You see, Samantha and Rosie weren't stripper, they were the hustlers who ended up stealing at least $200,000 from men, including doctors, lawyers and bankers, in 2013, leading a small ring of exotic dancers and strip club workers in the four-month scheme that is the real-life inspiration for Hustlers, the much-anticipated new movie starring Jennifer Lopez and Constance Wu as the fictional counterparts for the two women, who would very much like to clarify they were not strippers.
"None of us are strippers," Samantha would later stress.
And before you ask: None of the men that ran the clubs they worked at concocted their plan.
"Nobody put us up to anything!" Rosie said. "We are strong women who don't f–king take s–t from nobody."
While the tale of their scheme definitely made headlines in the New York tabloid scene, it wasn't until journalist Jessica Pressler's December 2015 story for The Cut titled The Hustlers at Scores, went viral that their "Modern Robin Hood story" became infamous.
And now, with Hustlers officially in theaters, the real-life details are once again coming to light, with Lili Reinhart and Keke Palmer taking on the fictional versions of the two other women involved in the scheme, younger exotic dancers Marsi Rosen and Karina Pascussi, and they're still just as shocking…and captivating.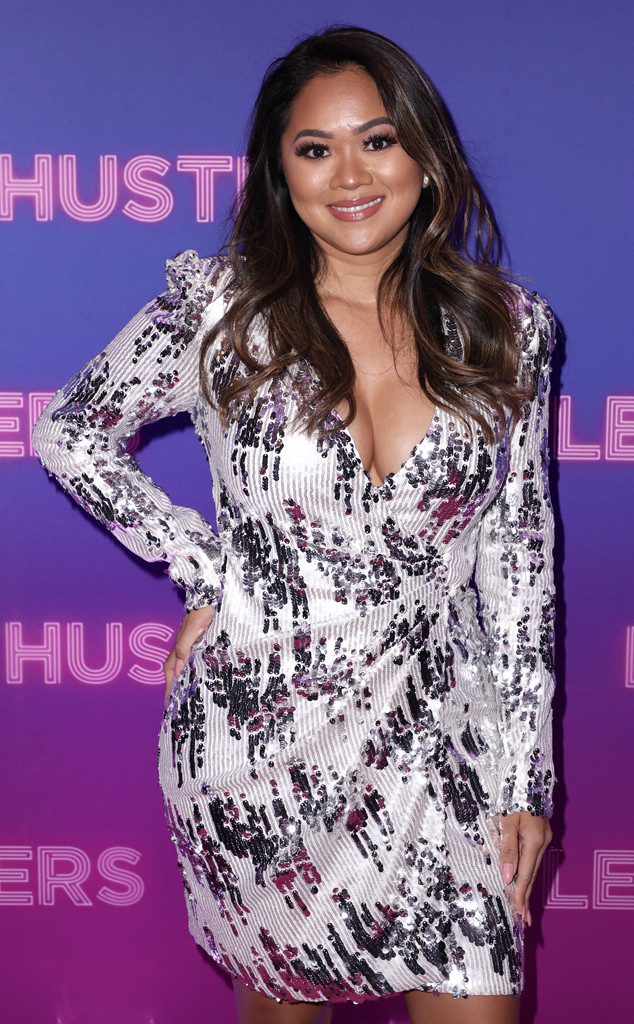 John Parra/Getty Images for STXfilms / Alexander Wang),
The story begins back in the early 2000s, when Rosie, who moved to New York City at 17 after dropping out of school, went into Hustler Club, then one of the elite strip clubs along with Scores in the city, looking for a job, which is where she met Samantha, then one of Hustler's top earners.
And for a while, Rosie was making good money, with Samantha taking her under her wing, and quickly learning men were either a–holes, losers who wanted to believe you really liked them, or a little of both. Often times, they preferred the former.
"I had so many damsel-in-distress stories," Rosie said. "Don't tell me you love me. That means I know I can milk you for everything, and then some."
But like so many things, the 2008 Stock Market crash is partially responsible for causing the whole scheme in the first place, with the men who used to think nothing of dropping $100,000 at Hustler or Scores losing everything. And when they lost, so did the women working at the clubs, now fighting over hundreds rather than thousands.
And that's how Rosie ended up getting involved in Samantha's scheme, noticing the shift in the industry when she returned to work two years after having a child with her estranged boyfriend.
"I started noticing, these bitches make a lot of money, and they don't even really work," she told The Cut. "Samantha had found some kind of loophole, where 'I can get paid and not have to actually have sex.'"
Even though she realized something was up when she would see men laid out in the Champagne Room, Rosie wanted in.
"There's something extra satisfying about persuading a man who thinks you're trash to spend his time and money on you," she explained.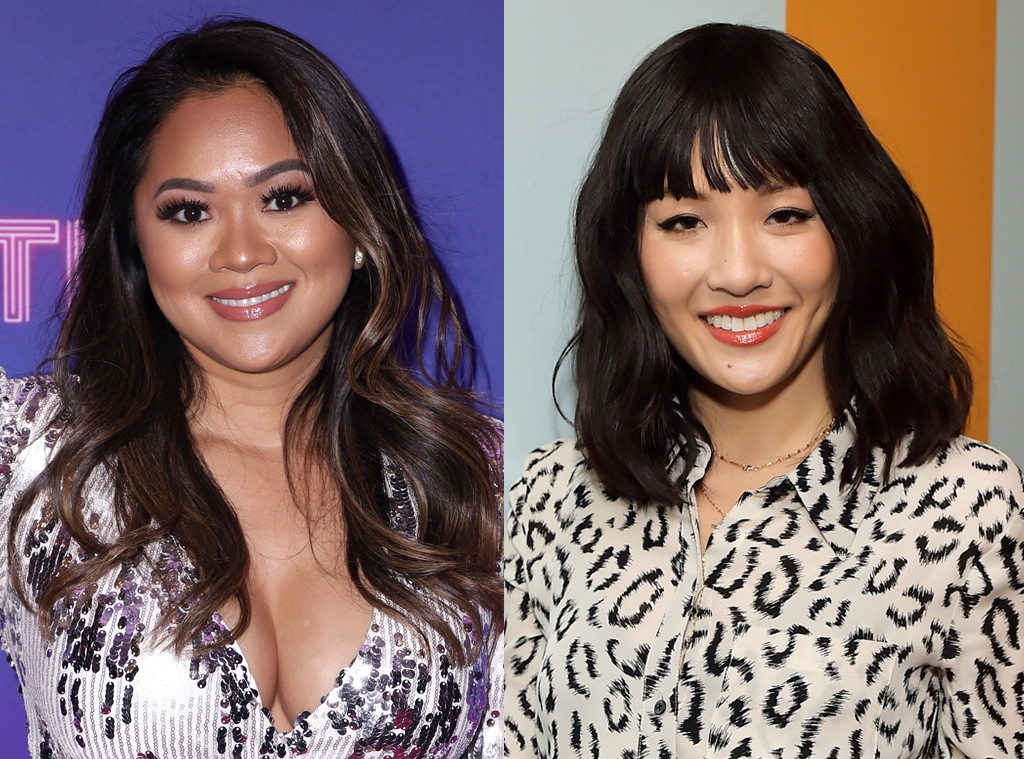 John Parra/Getty Images for STXfilms / Alexander Wang), Stefanie Keenan/Getty Images for AT&T)
Here's a quick rundown of how it would work:
Samantha would reach out to one of men on her client list, made up of guys she had encountered over the years working in the clubs. If they were interested, Marsi or Karina would meet up with him at the beginning of the night for dinner and drinks, with the rest of the ladies eventually joining the party.
After a few hours and many drinks later, one of them would suggest they go to a strip club, where they would drive up his tab, likely maxing out whichever card they were swiping. If the mark was too tired to go out or just didn't feel like taking the drugs offered to him for a quick energy boost, "just a sprinkle" of MDMA and ketamine in their drink would be used.
"It sounds so bad to say that we were, like, drugging people," Rosie said. "But it was, like, normal."
After that "pinch of salt" amount of the drug, the rest of the night was lost for the guy, whose credit card would be swiped, running up an insane bill at one of the clubs they have negotiated a deal with that he would have no recollection of the following morning.
If they approached Samantha, threatening to go to the authorities, she would make him realize what he'd have to admit to (especially if he had a wife), and eventually, "They would just let it go."
Of Samantha's tactics, Rosie said, "She's ruthless. she belongs on Wall Street."
As their routine continued, the business-minded Rosie began treating it like a real company, drawing up schedules, notes and keeping some records. When the men started expecting sex, they began hiring prostitutes off of sites like Craigslist ("I have my dignity," Samantha said of not asking Marsi and Karina to have sex with the men), taking them shopping for new clothes and fixing their hair and make-up, setting ground rules like no drinking or drugs.
"I taught them fake drinking and fake sniffing," Rosie explained. "Once the signatures are done…you can party your head out."
When it came to payday, Samantha and Rosie would take home the largest cut, according to Rosie in Pressler's piece, with the rest of the money trickling down through the minor players.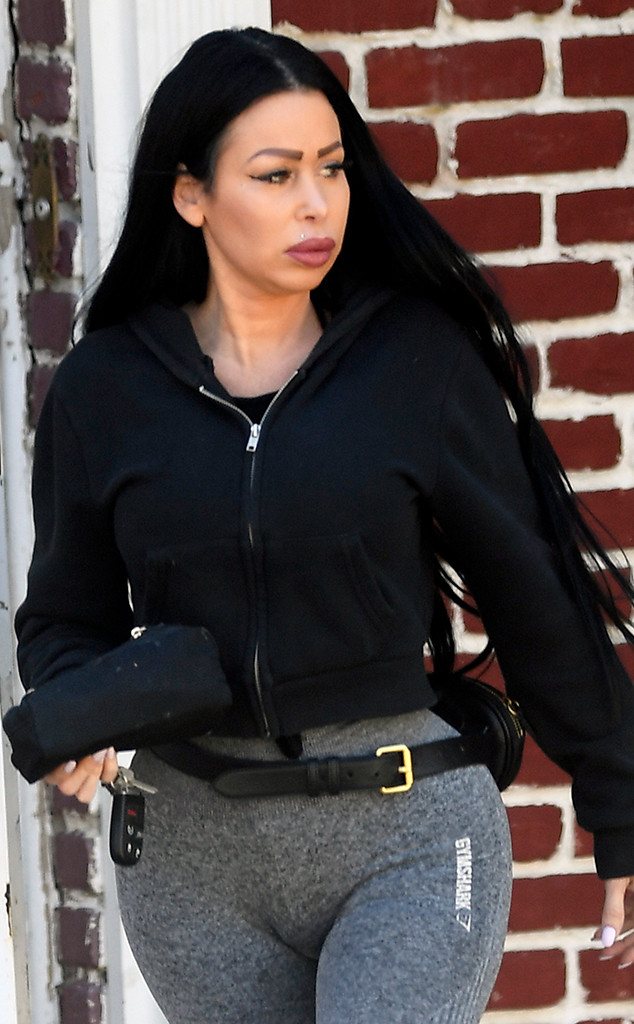 Elder Ordonez / SplashNews.com,
For a few months, the ladies were raking in the money, filling their closets with designer goodies and buying expensive cars. What they used to earn in a week previously they were now making in less than an hour.
"We were like Kobe and Shaq," Rosie recalled. "That's what I always said to Samantha. We were untouchable."
Of course, nothing good, or illegal, can last forever, with the beginning of the end starting in the fall of 2013.
Burning through their client lists and their roster of prostitutes becoming unreliable–"You have opportunities," Rosie would say to them. "You just don't take advantage of them."–Rosie and Samantha had differing opinions on how to rectify the situation.
Samantha would start recruiting new girls, often picking ones Rosie didn't trust given their troubled pasts/present.
"When I'm doing business with somebody, I want stand-up people, not junkies and criminals," she told Pressler, who is portrayed by Julia Stiles in the film's version of the journalist. "People that have morals and principles."
But ultimately, it was the stress of it all, of being the Robin Hoods of the exotic dancer world, that got to them.
John Parra/Getty Images for STXfilms / Alexander Wang
"That's why I think we got greedy," Rosie reflected. "Because of the amount of stress we had to endure. We're just like, You know what, these people are f–king pissing me off. Just for that, I'm going to max out his credit card, like a penalty. You're going to be left with a zero balance. Zero credit line. Just for being annoying. We needed to make it worth it."
That resulted in them sending a recently divorced banker into debt, eventually causing him to lose his job because one of the cards the women maxed out after giving him the special drink was a corporate card.
But it was a cardiologist from New Jersey who would be the one to start bringing it all down, with Zyad Younan going to the cops after he had racked up $135,000 bill at Scores after four visits, one he refused to pay and filed a lawsuit over. ("If he was drugged the first time, I guess he liked it," a Scores spokesman quipped, according to the New York Post at the time).
When he claimed he had been drugged, providing a taped conversation between himself and the woman he alleged had drugged him, the cops were shocked, with one officer admitting to Pressler, "If it wasn't for the tape, I would have been like, 'Dude, you think you're f–king full of s–t.'"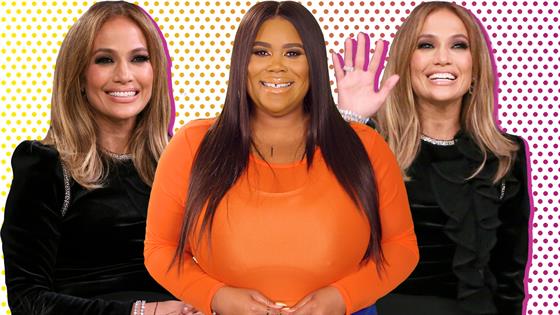 While Zyad was willing to come forward (even being covered in the New York Post, name, profession and all), a lot of other men stayed mum.
"The amount of people willing to talk to us was so small it was absurd," a cop explained. "Men don't want to admit to being victimized by women."
Eventually, three other men came forward, leading to the four women's eventual arrests.
Samantha was at an ATM when she was surrounded by police and taken into custody on June 9, 2014. "The neighbors were staring. I'm having like a panic attack," she later said.
After the ringleader, Karina then Marsi were picked up next, with Rosie being the final member of the quartet arrested.
In The Cut article, she claimed that the arresting officer asked her how she ended up caught up in the scheme because she seemed "smart."
When Rosie casually said, "Maybe when all this is said and done, I'll take you out for a drink," he quickly responded, "I ain't never taking a drink from you."
Ever the business-minded woman, she coolly informed him he had nothing to worry about. "You don't have no money for me to take."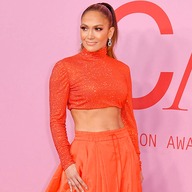 Photos
Jennifer Lopez's Best Looks
All desperate to avoid jail time, only two of the four women involved ended up with a prison sentence.
After pleading guilty to conspiracy, assault, and grand larceny, both Karina and Marsi were sentenced to weekends in jail for four months and five years' probation in January 2016.
While she said she initially didn't want to be "a rat," Rosie ended up taking a plea deal that helped her avoid any jail time in exchange for pleading guilty to grand larceny and attempted assault in exchange in March 2016; she ended up with a five-year probation.
"She's ready to start rebuilding her life for her and her daughter," her defense attorney said at the time.
As for why she ended up taking a deal, Rosie told The Cut, "I thought about it, and I'm, like, the only one of those girls that's normal, with a brain on my head, with a child and a future."
After pleading guilty, Samantha received five years' probation after pleading guilty to conspiracy, assault and grand larceny. At her hearing, Samantha was asked by the judge if she had anything to say for herself, she responded, "I'm glad this is done."
Except it wasn't, not after The Cut story was optioned to become a feature film, with none other than Jennifer Lopez attached as an executive producer and the star, playing Ramona, the stand-in for Samantha.
While Rosie has been hitting major events with the cast and happily posting about the film on her social media account, Samantha isn't as happy over her depiction in Hustlers.
Back in April, she told the New York Post she was planning on suing the production company and J.Lo, claiming they never secured the rights to her life story and they were defaming her.
"They're going off a false story," she said. "I was not a stripper. Everything—where [J.Lo] is going on poles and stuff—that's not me…We're putting a stop to it because she's actually misrepresenting me. I was never a stripper. It's defamation of character."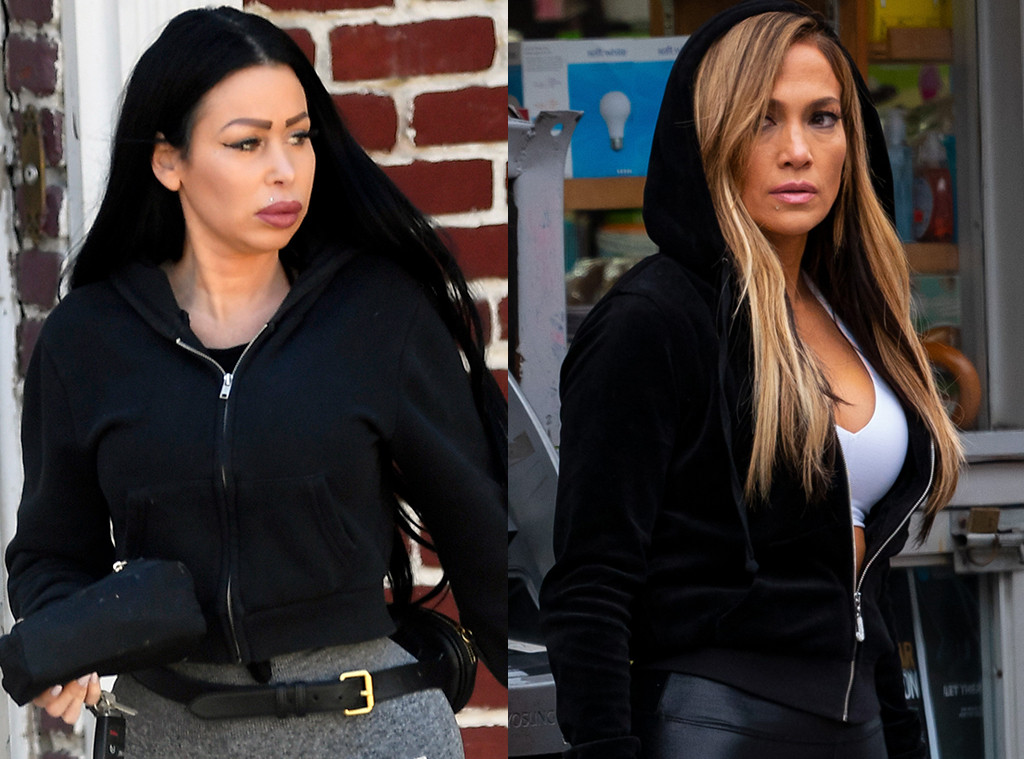 Elder Ordonez / SplashNews.com, Gotham/GC Images
Her lawyer also issued a statement to the newspaper, saying, "The movie is based on court records from the trial and a New York magazine interview of one of the co-defendants in the case against dancers at Scores. Although Samantha wasn't a dancer at that time, we believe the movie and Jennifer Lopez's character is based on her. We plan on seeing the movie before deciding on what steps to take."
Samantha added, "They should have worked with me instead of against me."
Taking her story into her own hands, Samantha, now 45, is releasing her memoir about the scandal, titled Underscore, which comes out later this month. (All the better to reap the free press of the movie from!)
Ahead if its release, the Post published an excerpt from the book, with Samantha detailing what her job entailed.
"My clients were mostly VIP clients at Scores and Hustler…My job was to provide the fun parts, such as the girls and setting the vibe…I would arrange for the hottest girls to come to parties." she writes. "These girls made top dollar and had to have perfect bodies with beautiful faces to match. Then came the 'fluffers.' These were the lower tier of girls who would do the 'dirty work.' Sometimes their tasks would include an array of sexual activity…These parties always came with huge payouts for me and the girls."
https://www.instagram.com/p/B2BqFa0lB9E/
View this post on Instagram
It's all ❤️ when my Boo @constancewu comes into town. @jimmyfallon @hustlersmovie @jlo @navarroesq @avmediafilms @mariposamakeup #roselynkeobook? #HustlersMovie #inspiredbyatruestory #JLo #ConstanceWu #youcancallmeMadamRosie #jimmyfallonshow 9.4.19
A post shared by ?The Sophisticated Hustler???? (@roselynkeo) on
And Rosie has also penned her own book about the experience.
Available for pre-sale, Rosie promised on her official site that The Sophisticated Hustler will make you "laugh…cry…you're gonna say, 'Oh sh-t.'"
In case you were wondering what happened to Zyad, the New Jersey doctor who first went to the cops about the scheme, don't worry, he got a happy ending…just not that kind: In 2018, a judge cleared him of his $135,000 tab, according to the Miami Herald.
Hustlers is in theaters now.
Don't miss E! News every weeknight at 7, only on E!
Source: Read Full Article