'Let go of the insignificant things': Teacher writes own obit before dying of cancer
A Pennsylvania teacher who wrote her own obituary before dying of cancer at age 32 has a message for how people should live their lives.
"My wish for you is to stop letting insignificant situations stress you out," Ashley Kuzma wrote in her obituary published last week in the Erie Times. "Do what is important to you. Relax and enjoy the company of those around you."
"What do you value in your life?," she wrote. "In the end, that's what matters."
Kuzma passed away on Sept. 22 after a recurrence of laryngeal cancer.
She was a gifted support teacher at a high school in Erie County, according to her obituary.
"In my spare time, I enjoyed reading, cuddling with my cats, wine tasting, relaxing on my dad's boat, watching movies, golfing, decorating my house, watching football (go Steelers!), appreciating a good sunset, and watching TV shows like Grey's Anatomy, the original Will and Grace, and Friends," she wrote about her hobbies outside of work.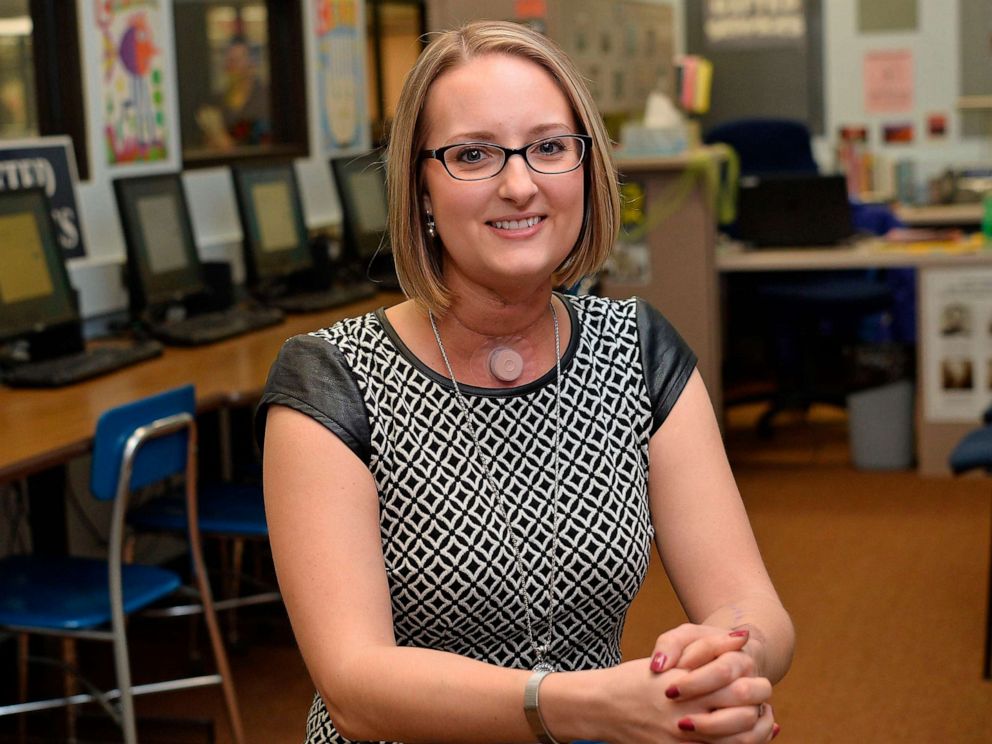 Kuzma found some humor in her battle against cancer, writing, "When you have recurrent laryngeal cancer that just won't take no for an answer, you have a lot of time to think about death. The good thing is I no longer have to worry about saving for retirement, paying off student loans, or trying not to get skin cancer???"
Turning more serious, she added, "One positive outcome from having recurrent cancer was that it taught me to let go of the insignificant things and to just enjoy the people and places."
When Kuzma found out her cancer had returned, she wrote that she traveled to Mexico and saw Chichén Itzá, an ancient Maya city.
"I am extremely grateful for the life that I lived," she wrote. "I was fortunate to have a loving family, supportive friends, a stable and meaningful job, and a house to call my own."
Kuzma is survived by her parents, a sister, a family dog and two cats, in addition to other family and friends.
The obituary includes a note that it was "written by Ashley preceding her passing as part of the many preparations to make the transition easier on her family."
Besides knowing how to live life, Kuzma also knew how she wanted to be remembered.
She asked that her family host a celebration of life "since I think viewings are too sad for everyone."
She also asked that in lieu of flowers, her friends and family send donations to two animal-focused charities and Hope Lodge, a home for cancer patients and their caregivers in Cleveland, Ohio.
Source: Read Full Article