The Lifetime 'Harry & Meghan' Movie Has The Coupling Breaking Up — For A Feminist Reason
It can't be easy being a member of the royal family. Sure, in some ways royals a charmed life, full of palaces and gowns and events. But it also must be difficult to live constantly in the public eye, to have the media follow you everywhere, and to have all of your life decisions constantly scrutinized. And the adjustment must be even harder if, like Meghan Markle, you are dating someone in the royal family. The new Lifetime movie Harry and Meghan: A Royal Romance focuses heavily on Meghan's difficulty adjusting to finding herself at the center of a international media frenzy. And when Prince Harry tries to defend his then-girlfriend with a statement chastising the press, the fictional Meghan breaks up with him. But did Meghan and Harry really break up after Harry's statement was released? (Bustle reached out to a palace rep for comment but did not hear back.)
Fans of the couple can likely rest easy, though. Such a thing could very well have happened in private, but there is no evidence to suggest that the real Meghan and Harry had ever called it quits over Harry's statement to the press. But although the break-up might have been fictional, the statement shown in the movie was very much real. The Guardian reports that Harry was prompted to release the statement after a photographer allegedly broke into Meghan's garage at her Toronto home.
"[Prince Harry] has rarely taken formal action on the very regular publication of fictional stories that are written about him and he has worked hard to develop a professional relationship with the media, focused on his work and the issues he cares about," the beginning of the statement reads, before launching into his criticism of the press. "But the past week has seen a line crossed," the statement continues. "His girlfriend, Meghan Markle, has been subject to a wave of abuse and harassment."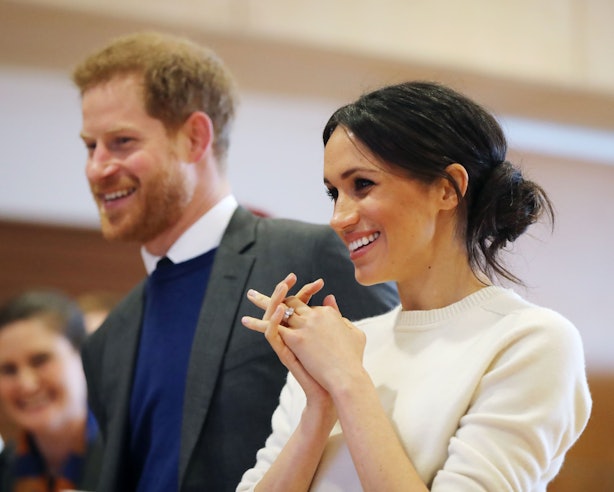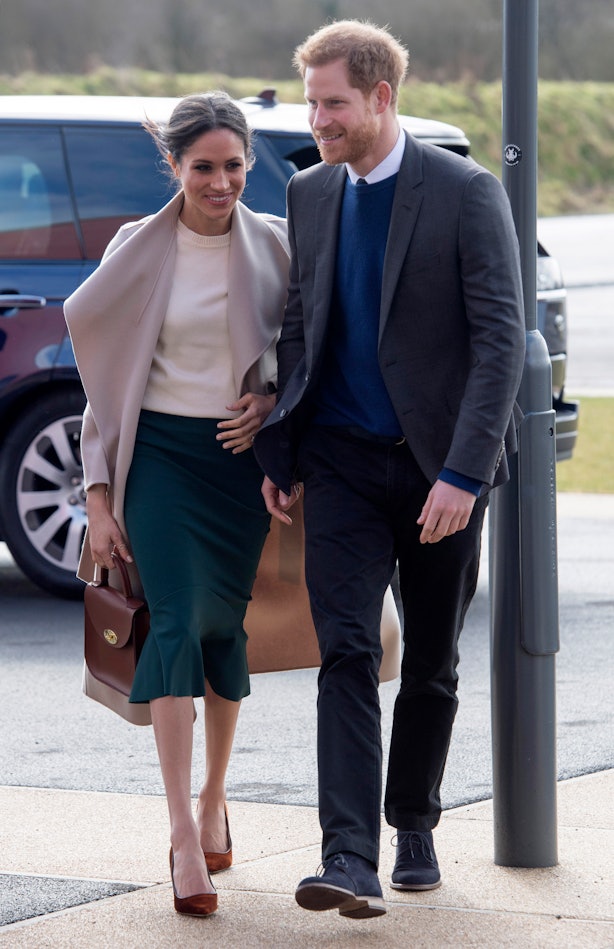 Though it there is no evidence that this breakup occurred in real life (and don't worry, in the movie Meghan and Harry get back together shortly after this fight) it isn't super far-fetched that Meghan could perhaps take issue with some of the language in Harry's statement. The actor and self-proclaimed feminist began her advocacy work when she was only 11 years old. After she saw a commercial for Ivory Clear Dishwashing Liquid that proclaimed "women all over America are fighting greasy pots and pans," Markle was so outraged that the brand assumed only women were washing dishes that she wrote a letter not only to the company, Proctor and Gamble, but also to then-First Lady Hillary Clinton and Gloria Allred, per NBC Los Angeles. Her campaign resulted in a changed tag-line, altering the line "women all over America," to "people all over America."
Meghan has continued her feminist mission since then, as an "Advocate for Political Participation and Leadership" for the women's agency of the UN. And she has promised to bring this spirit of activism to her role as a member of the Royal Family. "I think right now in the climate that we're seeing so many campaigns — MeToo, Time's Up — there is no better time to shine a light on women feeling empowered, and people really helping to support them," Meghan said at the first annual Royal Foundation Forum, which she attended with Harry as well as William and Kate, per Elle. "Men included in that — it makes a such tremendous difference. I guess we will have to wait a couple of months and then we can hit the ground running."
So though no one wants to see this adorable couple break up, at least their fictional split was due to feminist reasons — and over very quickly.
Source: Read Full Article