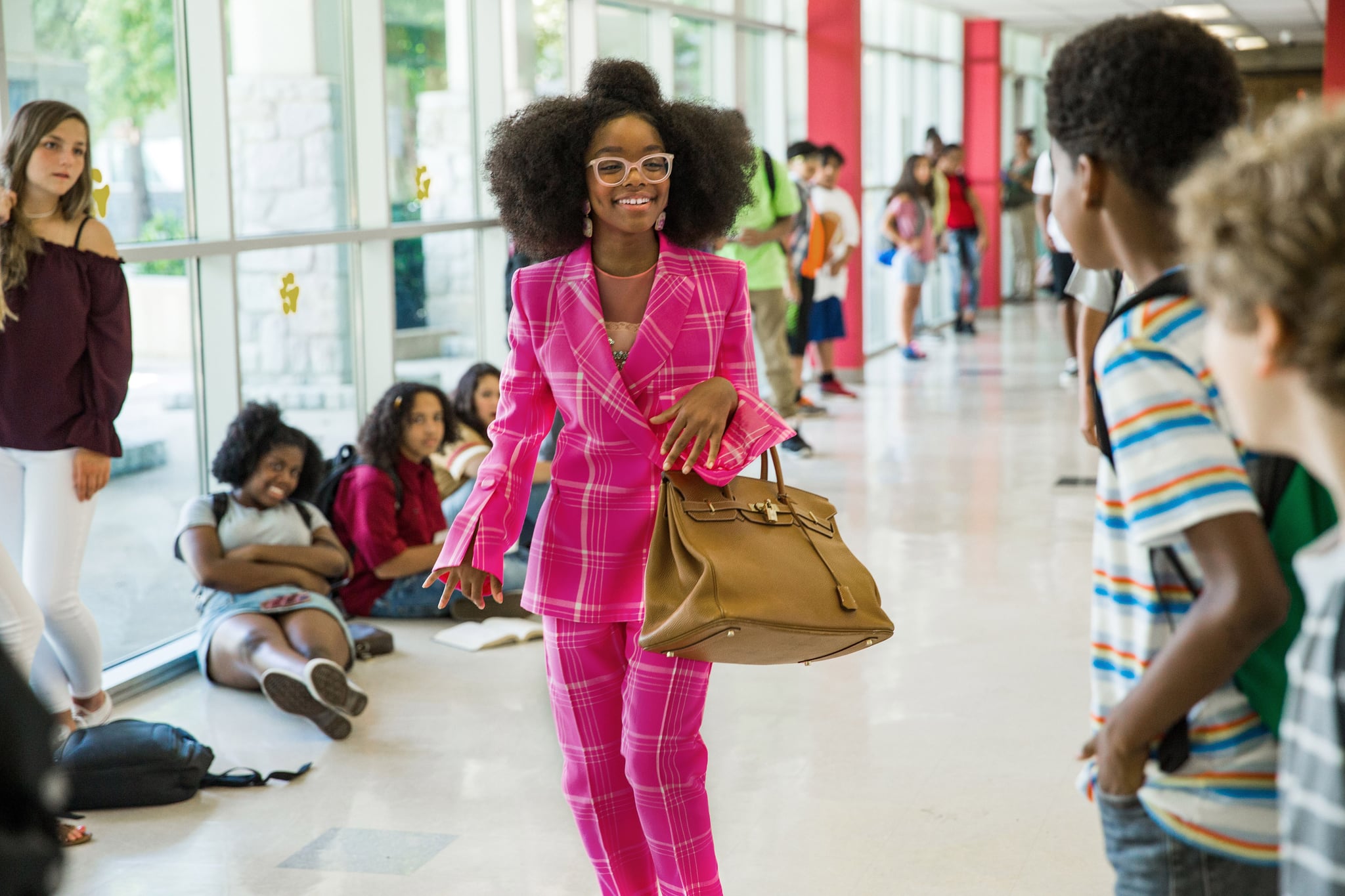 I can't tell you what I accomplished at the age of 14 (aside from worrying about being a freshman in high school), but I can tell you it certainly wasn't executive producing and starring in a major Hollywood movie based on my own idea. So it isn't an exaggeration to say that 14-year-old Marsai Martin is doing major things right now.
The Black-ish star has been steadily making grown woman moves since finding success starring in the ABC breakout series. She has her own production company, Genius Productions, which recently inked a deal with Universal Pictures that will allow them to work on a number of enterprises together. The first is an upcoming film titled StepMonster in which Martin will play a teenager adjusting to having a new stepmother. But before that, Martin hitched her star to the comedy Little, which also stars Regina Hall and Issa Rae.
Based on Martin's concept, Little is a modern reversal of the classic 1988 Tom Hanks-led comedy Big and follows horrible boss Jordan Saunders, played to perfection by both Hall and Martin. Jordan starts her day terrorizing everyone, including her long-suffering assistant, April (Rae). Jordan's reign of terror is cut short when she finally hassles the wrong person and wakes up in the body of her 13-year-old self (Martin). The film follows the classic formula with twists and turns unique to Martin's vision. Young Jordan has to deal with everyone treating her like a child again and the struggles that come along with adolescence — including relentless bullies. Even though she's been on the other side of the bullying for the last several years, it's still hurtful when it's at her expense, and the experience takes her on a journey of discovery and self-acceptance.
When I hopped on the phone with Martin, we chatted about her and Rae dancing to Mary J. Blige in the movie's bar scene, the cycle of bullying, and what her favorite part of playing such a "Boss B" is.
Source: Read Full Article