More than a year after Hurricane Harvey struck the Houston area, actor Matthew McConaughey surprised local police and fire departments as a way to give thanks for their service.
The Oscar winner went around delivering tasty lunches and meeting first responders at these facilities. He teamed up with the Wild Turkey Gives Back campaign for the second year in a row.
Along the way, Houston Mayor Sylvester Turner joined McConaughey as he made the rounds.
In the photos, you can see the "turkey" feast he brought for the men and women at these stations.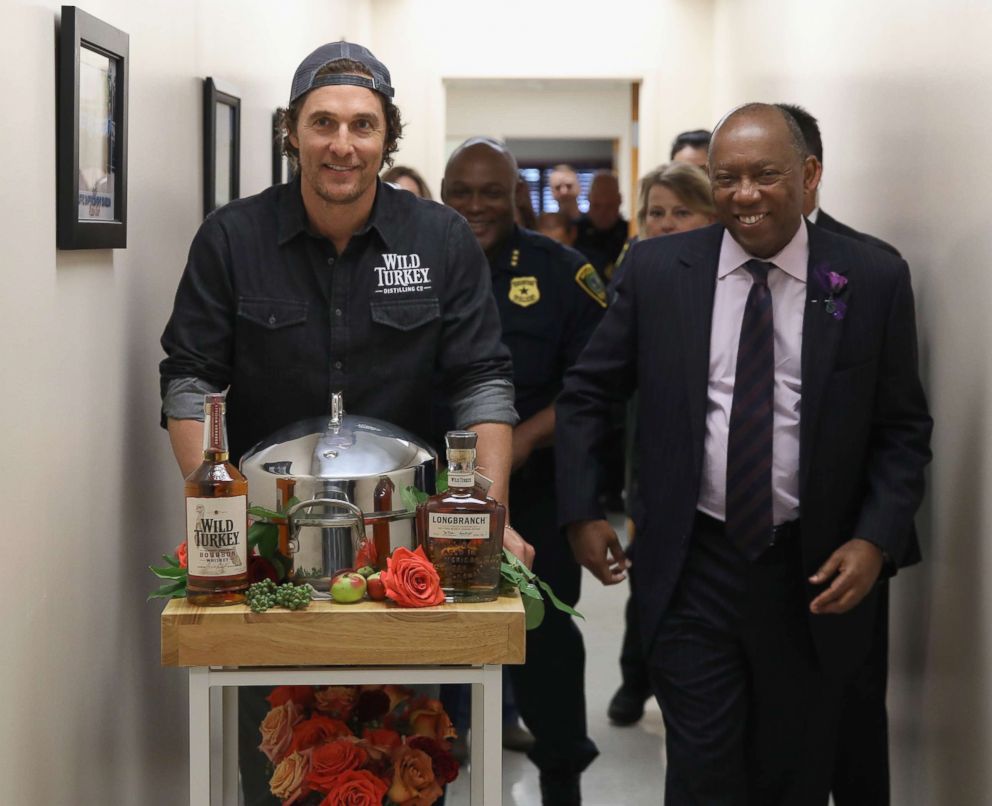 "Over the past year alone with the hurricanes in Puerto Rico, the Carolinas and Florida and the fires in California, the number of heroic men and women on the front lines of natural disasters is staggering. I am glad to make it to Houston to recognize how important these folks are," the actor said in an official press release from Wild Turkey.
He also shared a video from the Houston Emergency 911 Call Center, praising the staff who are dedicated to helping others when disaster strikes.
And he's raised thousands of dollars for Team Rubicon in the process.
Well, "Alright, alright, alright" indeed!
Source: Read Full Article