It's a hat trick for N.K. Jemisin, who just won her third Hugo Award for The Stone Sky, the final chapter in her Broken Earth trilogy. Jemisin has swept the Hugo Awards for Best Novel since 2016, when the first Broken Earth book, The Fifth Season, took home the science fiction honor. At the time, Jemisin was the first-ever black author to win the Best Novel Hugo.
I remember when I first started reading the Broken Earth trilogy. The Fifth Season had won the 2016 Hugo Award for Best Novel, and I already had a copy of The Obelisk Gate bouncing around in the neverending pile of books that is my car's back seat. As soon as I read that last line — "'Tell me,' he says, 'have you ever heard of something called a moon?'" — I took several deep, processing breaths before manically texting everyone I knew: You have to read this.
The books center on Essun, a woman who lives on a disaster-prone continent called the Stillness, and who belongs to a group of marginalized individuals known as orogenes. Innately talented with the ability to control seismic activity, many orogenes are murdered by their communities, who view them as a threat. Those "lucky" enough to survive may be taken to special training facility called the Fulcrum, where they learn to harness their orogeny and use it in service to the government.
Essun lives outside of the government's control, keeping her abilities a secret, and training her children — Uche and Nassun, both orogenes — to do the same. When her husband Jija learns that his children are "roggas" — a derogatory term used by many non-orogenes in the Stillness — he murders Uche and kidnaps Nassun, hoping to ferry her away to a place where she can be "cured."
As Essun's family crumbles to dust, the Stillness pitches forward into a Season: the kind of cataclysmic, seismic event orogenes train to be able to stop. Against a scarred landscape of strange weather and stranger creatures, Jemisin's heroine must cross the whole continent to avenge her son and save her daughter.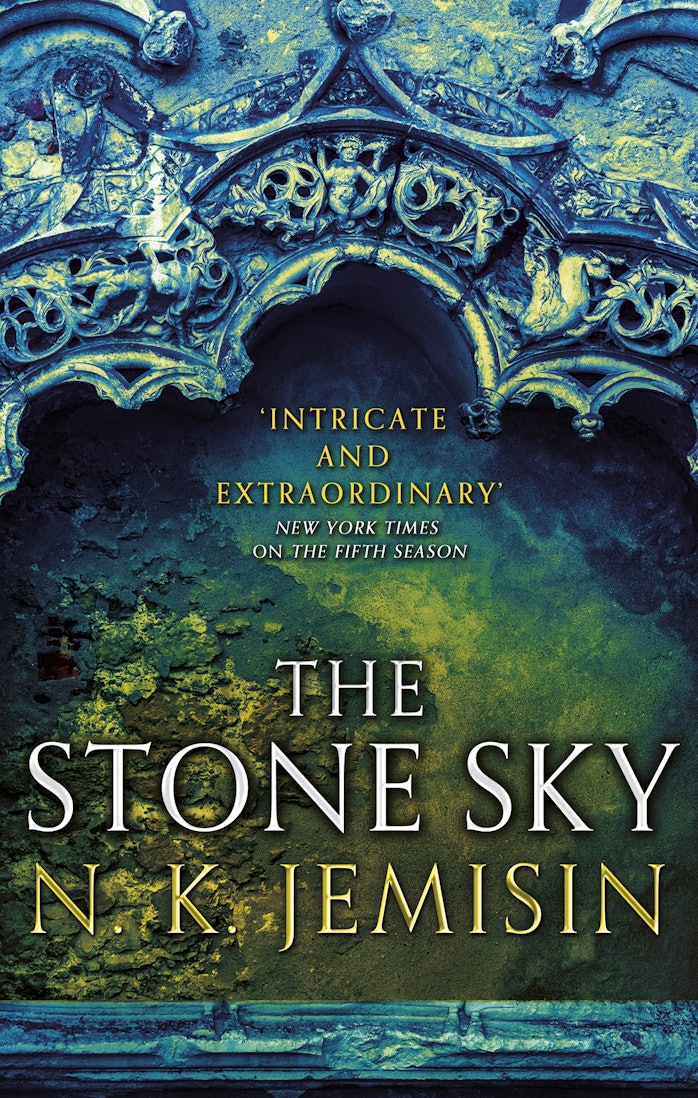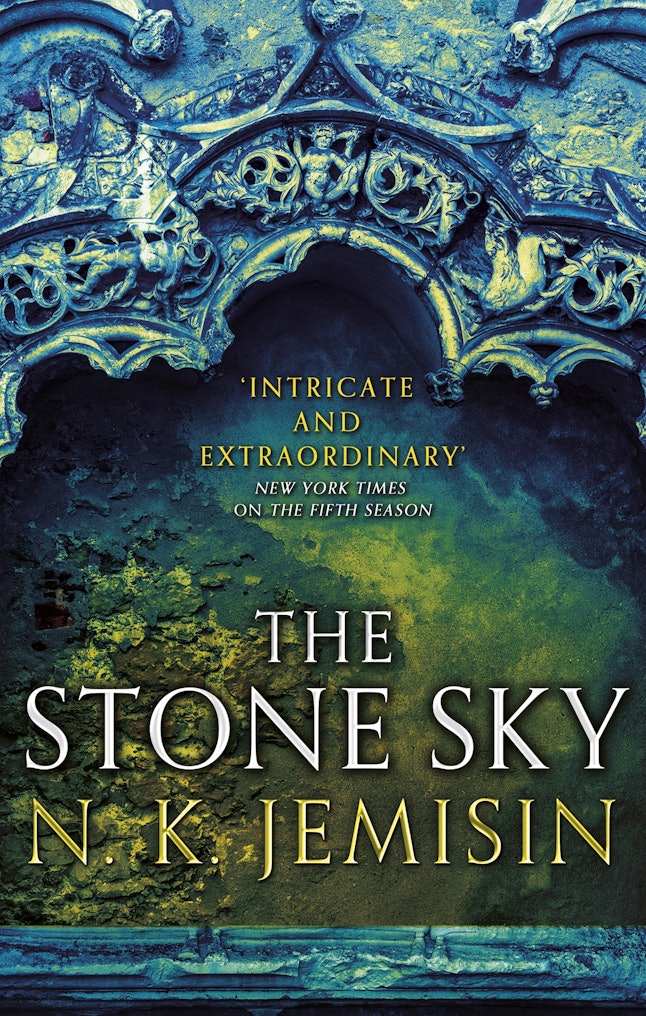 The Stone Sky by N.K. Jemisin, $11.55, Amazon
The Stone Sky beat out five other science fiction titles to win the 2018 Hugo Award for Best Novel: The Collapsing Empire by John Scalzi, New York 2140 by Kim Stanley Robinson, Provenance by Ann Leckie, Raven Stratagem, by Yoon Ha Lee, and Six Wakes, by Mur Lafferty. Jemisin's novel joins the following titles to create this year's star-studded cast of winners:
Akata Warrior by Nnedi Okorafor, winner of the 2018 Hugo Award for Best Young Adult Book
All Systems Red by Martha Wells, winner of the 2018 Hugo Award for Best Novella
"The Secret Life of Bots" by Suzanne Palmer, winner of the 2018 Hugo Award for Best Novelette
"Welcome to Your Authentic Indian Experience" by Rebecca Roanhorse, winner of the 2018 Hugo Award for Best Short Story
World of the Five Gods by Lois McMaster Bujold, winner of the 2018 Hugo Award for Best Series
No Time to Spare: Thinking about What Matters by Ursula K. Le Guin, winner of the 2018 Hugo Award for Best Related Work
Wonder Woman, winner of the 2018 Hugo Award for Best Dramatic Presentation, Long Form
The Good Place episode "The Trolley Problem," winner of the 2018 Hugo Award for Best Dramatic Presentation, Short Form
In her acceptance speech, Jemisin said that something she "tried to touch on in the Broken Earth trilogy is that life in a hard world is never just the struggle. Life is family, blood and found. Life is those allies who prove themselves worthy by actions and not just talk. Life means celebrating every victory, no matter how small." Jemisin went on to tell the audience, "I want you to remember that 2018 is also a good year. This is a year in which records have been set, a year in which even the most privilege-blindered of us have been forced to acknowledge that the world is broken and needs fixing. And that is a good thing, because acknowledging the problem is the first step toward fixing it."
N.K. Jemisin's Broken Earth trilogy is available now from your favorite bookseller.
Source: Read Full Article