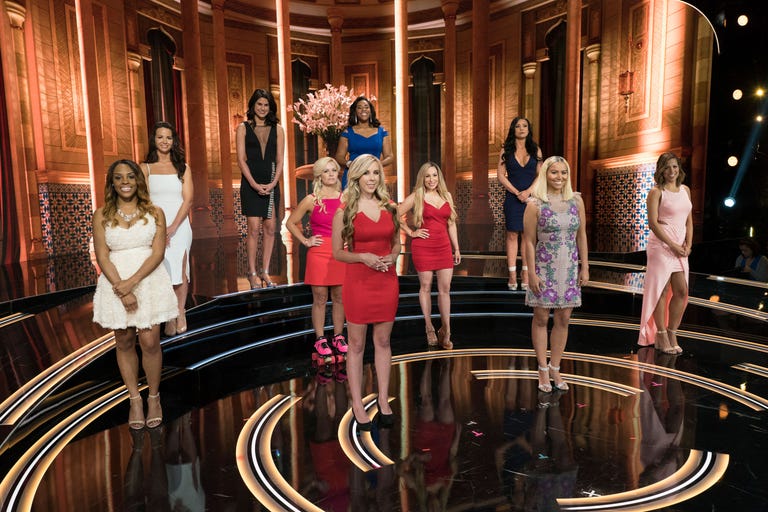 Do you ever watch The Bachelor or The Bachelorette and think, "Why is this show so long? They should get engaged on the first night," then you, my friend, are wrong. But you're also clearly on to something because the fine folks at ABC will air a new show, The Proposal, that's a combination of The Bachelor franchise, speed dating, and a beauty pageant.
The Proposal is described as a "soulmate pageant" that will be hosted by former NFL player and season five bachelor, Jesse Palmer. In the course of an hour, contestants will have to go through multiple pageant segments, including a Q&A (the best part!), a talent show, and a swimwear modeling segment, all in an effort to impress their mystery date.
A secret panel of judges, which includes the mystery bae, choose which lucky contestants get to move on to each round and have their shot at TV love.
I mean, just look at this trailer! This is truly trashy reality TV at its finest!
Fingers crossed we get to see what a "Mister Rogers and Christian Grey" boyfriend is like.
At least the episodes have to be better than this TLC Love at First Kiss show, right?
The Proposal premieres Monday, June 18, at 10 p.m. EST on ABC.
Source: Read Full Article