Aside from Ariana Grande tweeting and deleting, and Jennifer Lopez's Motown tribute, the Grammys were relatively beef-less. That is, until BET got involved and tried to shade Nicki Minaj when Cardi B won the award for Best Rap Album. Now, Nicki is coming for them, and you wouldn't want to be on the other side of her tweets today.
When Cardi's win was announced, BET decided it would be a good idea to mention that Nicki lost with a pretty rude since-deleted tweet. They wrote, "Meanwhile, Nicki Minaj is being dragged by her lace front," which is a weird choice considering Nicki and her Young Money partner Lil Wayne were set to perform at the BET Experience Concerts in June.
You might have chuckled or fully fell out laughing when you read that tweet, but Nicki sure didn't. When she saw it, she retweeted a fan and added, "Young Money will no longer be a part of the BET Experience or award show." Yikes.
Young Money will no longer be apart of the BET Experience or award show. ♥️🙏🏽♥️ Summer Tour dates dropping soon 🦄
What followed was a full-on BET roast, and Twitter had front row seats.
She started retweeting followers and saying, "Get your refund ASAP," and "Meanwhile, BET is being dragged by their lace front," referencing everyone calling out the TV station.
Meanwhile, BET is being dragged by their lace front. 🤣 pic.twitter.com/7rFn58hwXx
pic.twitter.com/gj7ABJv6tP
Dang @bet still getting dragged by that lace 🤦🏽‍♀️ pic.twitter.com/ZoHqMZ7UwW
Acknowledging the fact that they really messed up, BET issued an apology and said the tweet was "unauthorized." The statement read:
And just a couple hours ago, Nicki thanked her fans for their support before saying she's coming for Grammys producer Ken Ehrlich next. Buckle up.
I can't thank you guys enough for all the love & support you continue to show me. To everyone who said something sweet, thank you. Whether I read it or not, I felt it. From the bottom of my heart. I love you so much. So so so soooo much. Stay tuned. ♥️🦄🦄🦄🦄🦄♥️
I pissed off the same man Ariana just called out for lying. Grammy producer KEN. I was bullied into staying quiet for 7 years out of fear. But I'll tell my fans the REAL on the next episode of #QueenRadio they deserve the truth.
Also, CONGRATS to everyone who won last night. 🙏🏽 https://t.co/YjmoIOPt6o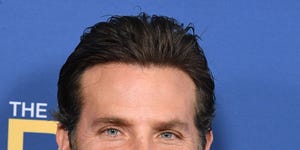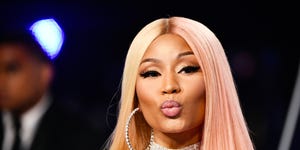 Source: Read Full Article