Be still the meatball that has long since replaced my heart. By now, you are surely familiar with the concept of Olive Garden's famed Never Ending Pasta Pass — an opportunity that comes but once a year for a select number of customers to buy a pass that gets them bottomless pasta at Olive Garden for a limited time. The first 1,000 passes were sold in 2014, but now, on the Pasta Pass's fifth birthday, Olive Garden is celebrating with some Big Pasta Energy — a whopping 23,000 passes for eight weeks of unlimited pasta will be made available for purchase, and, more importantly, a select 1,000 customers will be able to snag an Olive Garden Never Ending Pasta Pass that lasts for a YEAR.
That's right — 52 solid weeks of bottomless pasta, homemade sauces and toppings, and unlimited breadsticks and salad. The Gregorian calendar is shaking.
But the real question is, how do you get your hands on one? Listen up, pasta people, because there are a few key things you need to know before you dive into this bottomless melee. According to a press release from Olive Garden, both the $100 eight week-long pass (which will run from Sept. 24 through Nov. 18) and the $300 year-long pass (which will run starting Sept. 24) will go on sale on August 23 at 2 p.m. ET at PastaPass.com, so you have to be online right then to queue up for one.
Bustle spoke with Jennifer Arguello, executive vice president of marketing for Olive Garden, about exactly how you can make sure you beat everyone to the punch.
"What I would tell people is you've got to have a plan and be prepared. So before you even go online, know which pass you're going for," says Arguello to Bustle, explaining that the portal will prompt guests to choose between the two immediately — meaning any hesitation could waste precious time. "The other thing we've seen is that many of our guests have had luck by using multiple devices — so they might queue up on their phone, like a tablet or an iPad, and also on their desktop computer. That helps." Her main advice, though? "Click fast."
Arguello also shared with Bustle the full extent of things Pasta Pass holders have to look forward to this year, and how they can take full advantage of their now 52 straight weeks of bliss.
Spinach Artichoke Sauce
"What's new this year in Never Ending Pasta Bowl is an amazing sauce that I love, and it's a Creamy Spinach and Artichoke Alfredo — it combines the indulgence of a creamy spinach artichoke dip with our world famous Alfredo sauce," Arguello tells Bustle. "I think that's going to be a real hit this year."
It's So Much More Than Pasta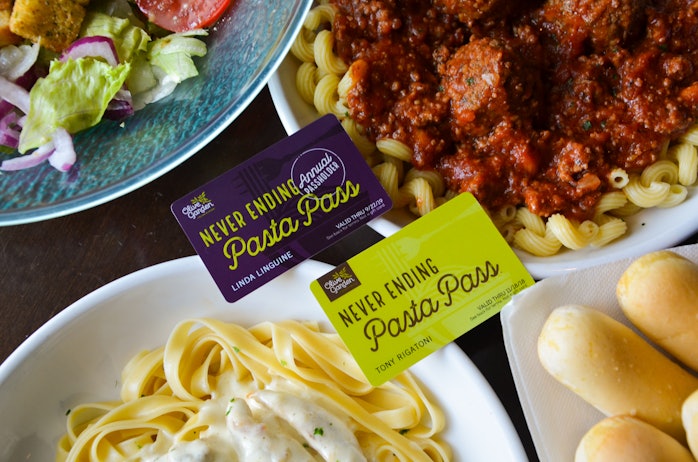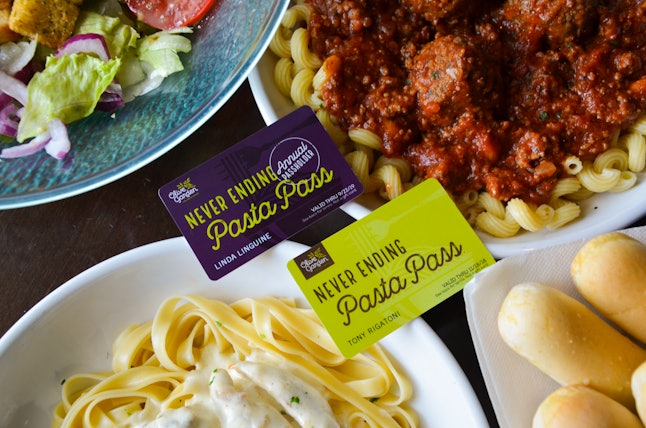 While we're all queueing up to get Pasta Passes for, y'know, pasta, it's worth noting that you have way more options at your disposal that aren't as big of a commitment as taking a whole bowl of pasta to the face. "Pasta Passes all come with either unlimited homemade soup or fresh garden salad and all the breadsticks you can eat, so you could even come in and try one of our four homemade soups," says Arguello to Bustle. Life = hacked.
There Are Basically Infinite Combos To Try
In case you weren't already intimidated by the power of the Pasta Pass, it turns out it has even more options than you think. "There are over a hundred combinations, so you could come in every day for a hundred days and have something different," says Arguello to Bustle. Sounds like a challenge if there ever were one, y'all.
TL;DR? Be ready to rumble on August 23 at 2 p.m. EST when these Pasta Passes drop, because this year especially it will be more than worth the effort.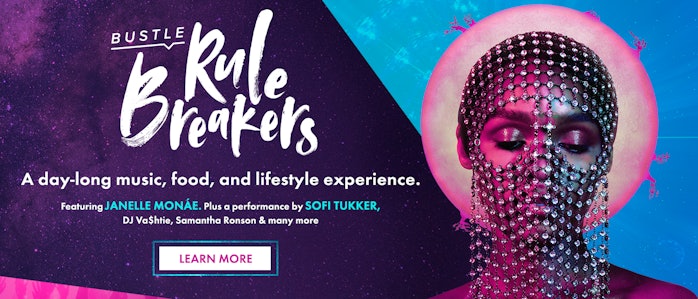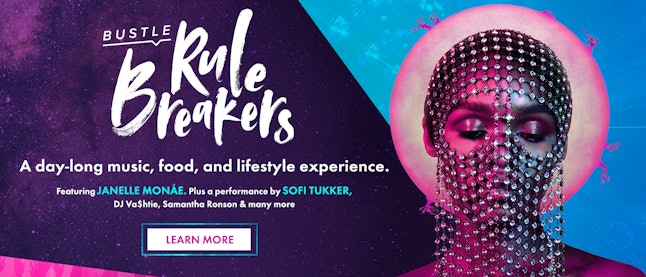 Source: Read Full Article