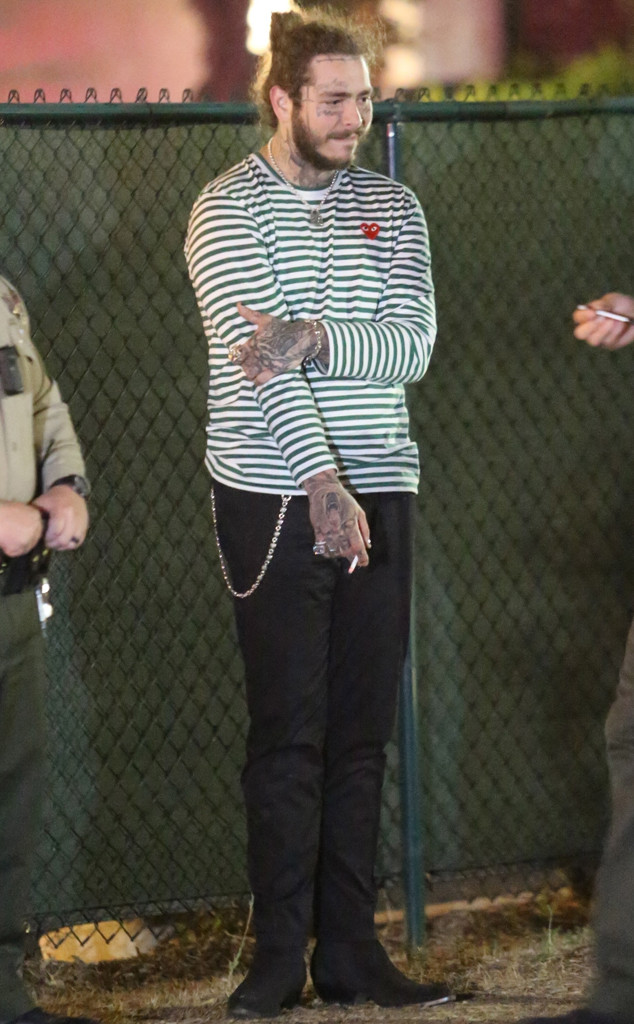 GIO / BONI / BACKGRID
Post Malone was involved in a car accident in West Hollywood, Calif. on Friday.
Frank Diana, a watch commander for the West Hollywood Sheriff Station, told E! News, the accident occurred around 2:42 a.m. at Doheny Drive and Santa Monica Boulevard.
Sgt. Andrew Meyers of the Beverly Hills Police Department told Billboard the rapper's Rolls-Royce crashed into a Kia and rammed through a fence before coming to a stop in some shrubs. Diana confirmed a fence and some shrubs were damaged in the accident.
The watch commander also reported that Malone was not the one driving the Rolls-Royce but was sitting in the passenger seat. He also revealed that no one in either vehicle was injured and that no one appeared to be under the influence. He said both parties left the scene on their own.
Shortly after the accident, the "Rockstar" artist took to Twitter to seemingly vent about the occurrence.
"God must hate me lol," he wrote.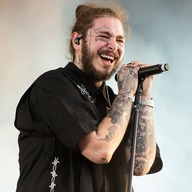 Read
Post Malone's Plane Lands Safely After 2 Tires Blow During Takeoff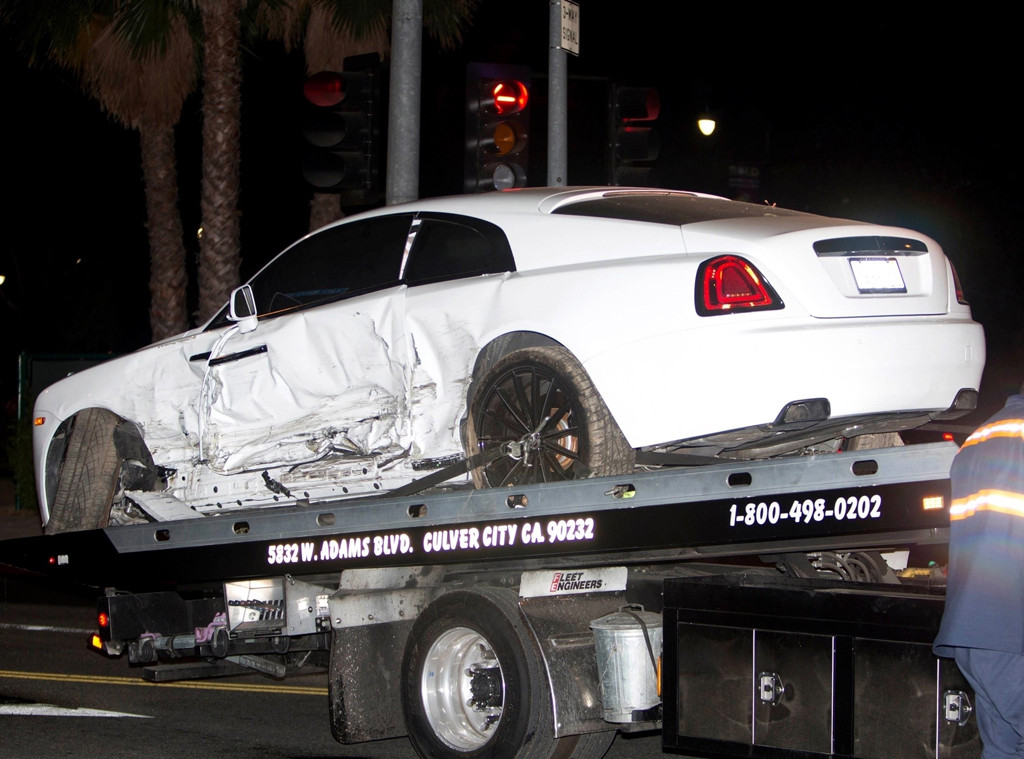 BACKGRID
It certainly hasn't been the easiest few weeks for Malone. Just a few weeks ago, his private plane was forced to make an emergency landing at Stewart Airport in New York. Luckily, the rapper landed safely.
Don't miss E! News every weekday at 7 p.m.
Source: Read Full Article