Prince Andrew is facing a lawsuit from a woman who claims he sexually assaulted her when she was a teenager. Virginia Roberts Giuffre came forward almost two years ago with allegations of sexual assault and sex trafficking against the Duke of York, Jeffrey Epstein, and Ghislaine Maxwell.
Now, Giuffre is taking legal action and seeking unspecified compensatory and punitive damages because she wants Prince Andrew held "accountable" for what he did to her. However, this case is extremely complicated in the eyes of the law for a variety of reasons.
Queen Elizabeth has sovereign immunity in the United States, but does the Duke of York as well?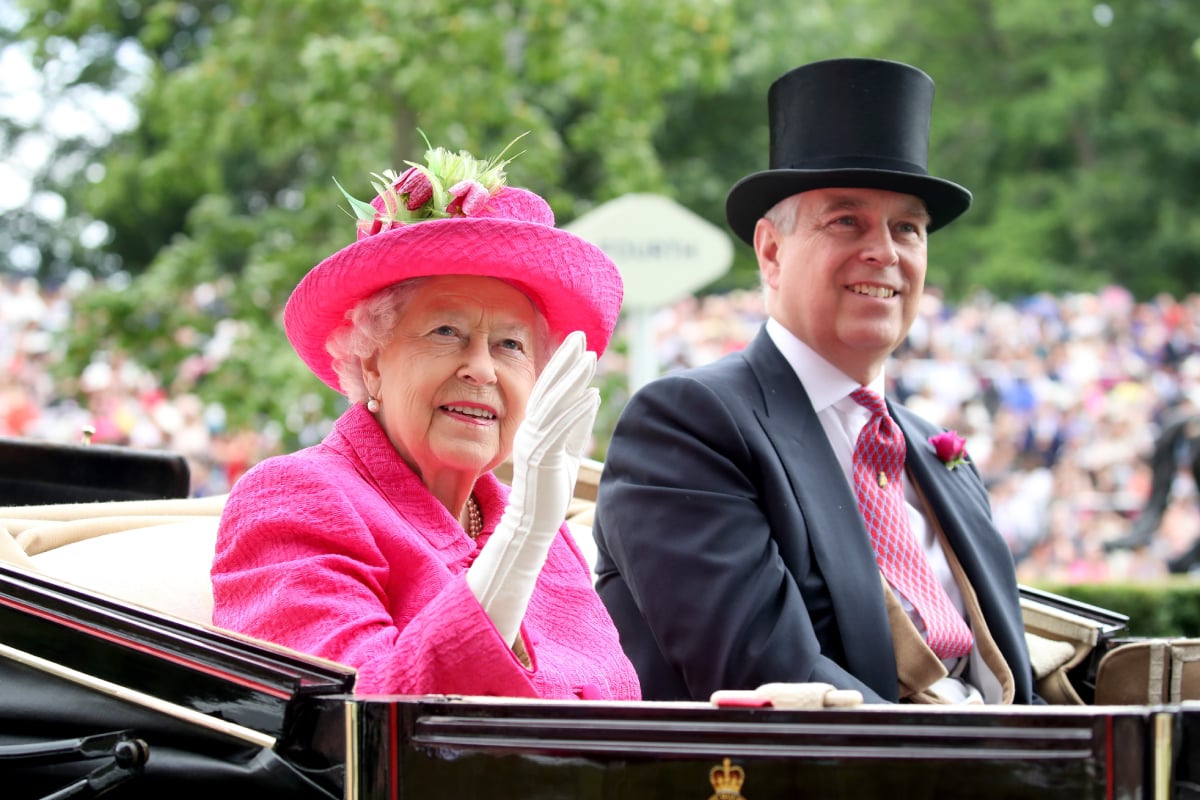 Virginia Roberts Giuffre says Prince Andrew assaulted her when she was a 'child'
Giuffre — who is now 38 — says that when she was just 17 years old, the prince abused her on multiple occasions. According to Fox News, Giuffre's lawsuit alleges that Andrew, 61, engaged in sexual acts with her knowing hold she was, and without her consent. She also claims to be "a sex-trafficking victim" and is suing under the state of New York's Child Victims Act.
Guiffre's lawyers filed the civil suit in Manhattan federal court on August 9. The filing claims that on three separate occasions, Guiffre was given "express or implied threats" by Epstein, Maxwell, and/or Andrew to engage in sexual acts with the prince.
Giuffre has accused Prince Andrew of raping her at Maxwell's London home. She says that more abuse took place at both Epstein's New York mansion and on his private island in the US Virgin Islands.
This is a civil case, not a criminal one
According to The New York Post, Prince Andrew can't be extradited to the United States to answer the lawsuit. Because this is a civil case, not a criminal one. The 2003 extradition treaty between the US and the European Union only applies to felony criminal cases.
It says that UK citizens can only be extradited for felonies "punishable by imprisonment or other form of detention for more than one year or by the death penalty."
None of these terms apply to Andrew's case.
"This is not about whether or not Prince Andrew will go to jail — he has no criminal exposure from this particular case," Melissa Murray, professor of law at New York University, told the BBC.
Prince Andrew doesn't have sovereign immunity
When the Epstein case first surfaced, then-Attorney General William Barr made it clear they couldn't force Andrew to come to the United States and talk to the feds about his relationship to Epstein, despite numerous attempts to find a legal avenue to do so.
However, if he does come to America voluntarily, lawyers for Epstein's accusers have warned they would subpoena him. The FBI would likely talk to him, as well. This is because Andrew doesn't have sovereign immunity like his mother. Which is exactly why royal expert Richard Fitzwilliams says there is no way the British royal will travel to New York to face Giuffre's lawsuit.
What is Sovereign Immunity?
According to the Buckingham Palace website, sovereign immunity means that "civil and criminal proceedings cannot be taken against the Sovereign as a person under UK law."
Complete immunity from this case — and all others — only applies to Queen Elizabeth. Her children and all other British royals do not get the same legal consideration.
Using his royal title and duties as any kind of defense wouldn't really work for Andrew, either. This is because the three times that Giuffre accused him of assaulting her, he was not on official palace business.
There is no chance that Prince Andrew will appear in a Manhattan court, says expert
With Andrew's refusal to talk to the FBI during their Epstein and Maxwell investigations and his lack of sovereign immunity, Fitzwilliams says there is "absolutely nil chance" of the royal appearing in a Manhattan court.
According to The Telegraph, Andrew's legal team would want him to avoid testifying because of his "disastrous performance on Newsnight."
Which they described as "one of the great car crash interviews."
The UK newspaper also noted that the prince would risk "terrifying humiliation" if he dared to face "a grilling by a skilled New York attorney."
Source: Read Full Article