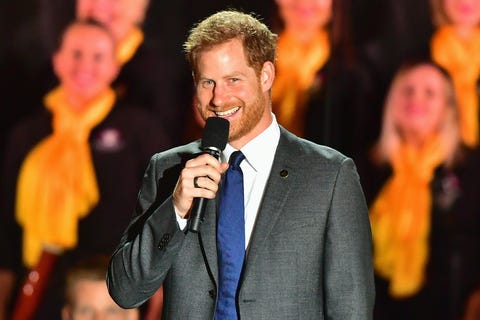 Good morning, and welcome to your daily dose of royal baby news! Prince Harry and Meghan Markle have been on their epic 16-day tour of Australia, Fiji, Tonga, and New Zealand, and there have already been many cute moments all about the future baby, like Meghan revealing her baby bump and much parental PDA. But Harry took it to the next level when he totally gushed about Megs and their future bb in a speech today.
While talking at the Invictus Games Opening Ceremony, Prince Harry couldn't help but call out his family, saying;
Prince Harry speaks of his baby joy during @InvictusSydney speech: pic.twitter.com/bjKVB03wdz
How. freakin'. sweet. And just in case that wasn't adorable enough for you, Kensington Palace also released this photo of Prince Harry practicing his speech for Meghan, which means that she knew she was going to get the loving shout out:
Almost time for @InvictusSydney…
The Duke of Sussex makes his final speech preparations ahead of tonight's Opening Ceremony. #IG2018 #RoyalVisitAustralia pic.twitter.com/7LtCAEfrVW
Excuse me while I try to process all of this cuteness.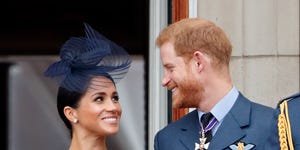 Source: Read Full Article