The Queen of England celebrated her 92nd birthday on April 21 with an over-the-top concert event worthy of — well, the Queen of England. Prince Harry and Meghan Markle attended the Queen's birthday too, and it's all the more reason to love them both. They're just weeks away from their May 19 wedding date, but they obviously made the night all about Harry's grandmother, the Queen. As an added bonus, the royal couple happened to look super adorable together too.
Few would consider attending their significant other's grandmother's birthday party a date night, but then again, few are the wonderful Markle. If you've been asleep for the last year or so, here's a reminder of how amazing she is: Markle is an American actor and woman of color, and she's about to join the royal family. She's been married before, and she's a few years older than Harry. Basically, Markle is absolutely fabulous. It also seems she's adopting a style similar to the Duchess of Cambridge, aka Kate Middleton, who will be her sister-in-law in just a few short weeks. Prince Harry looked sweetly grown-up, with his ever-present beard and gently parted hair, but Markle looked legitimately regal. Her midnight blue cape-sleeve dress was perfect. Perfect. And sigh, Harry matched his suit to her dress.
In addition to Markle and Prince Harry, the guest list for the Queen's birthday party included Kylie Minogue, Shawn Mendes, Sting, Shaggy, Tom Jones, and more, according to E! Online. There was a long list of royals present as well, but Shaggy. Just let that one sink in.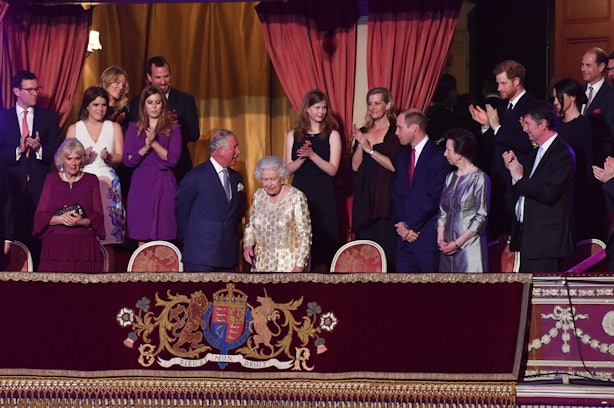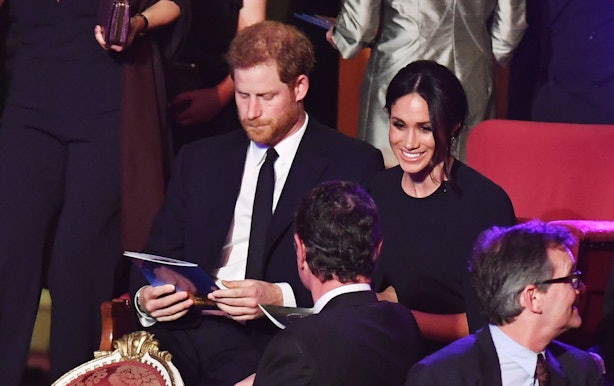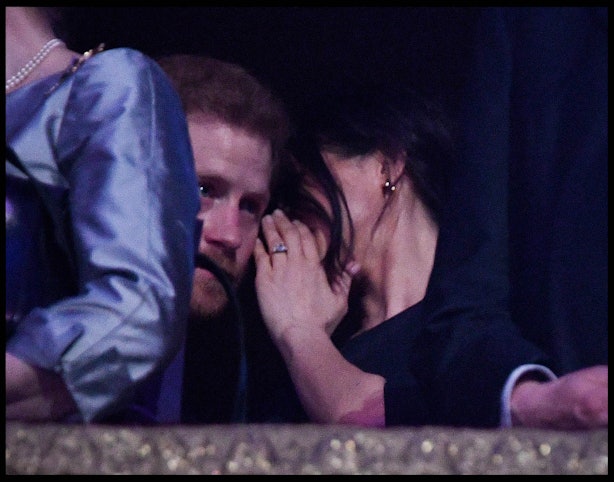 The cuteness is way too real.
Sadly, Markle has retired from social media since her engagement was announced, so there aren't any candid photos from the evening available. Instead, the Kensington Royal account posts updates about the couple on their behalf. While fans are unsure of how she enjoyed the morning after her date night, one thing is for sure: Prince Harry was not able to sleep in. He joined the Queen on the morning of April 22 to celebrate the London Marathon. It's hard work being literal royalty.
Source: Read Full Article