Prince Harry's Wedding Speech For Meghan Markle Will Make You Teary All Over Again
The royal wedding ceremony was broadcast around the world, but the reception was a private affair for family and friends. On Saturday afternoon, the 600 guests who attended the ceremony joined the newlyweds for a party at Windsor Castle. And at the reception, Prince Harry reportedly gave a speech about Meghan Markle, and his words showed just why the couple is so perfect together.
According to The Sun, Prince Harry told the now Duchess of Sussex that she "navigated everything with such grace". He also reportedly said that they "make a great team", which was just one of the reasons he hoped to marry her. Even more emotional, he reportedly said, "I can't wait to spend the rest of my life with you", which was said to have brought many in the room to tears. Nobody needed more proof that this couple is in love, but this speech sounds like it emphasized what makes them great.
Prince Harry's reported comments may have been, in part, a nod to his bride's recent family struggles. Markle's father faced health problems in the midst of the scandal over his staged paparazzi photos. And before this, her half-brother and sister had both made disparaging comments to the press. Markle handled these difficult situations with dignity, only making a brief public comment via Kensington Palace to confirm her father would not attend and to wish him well.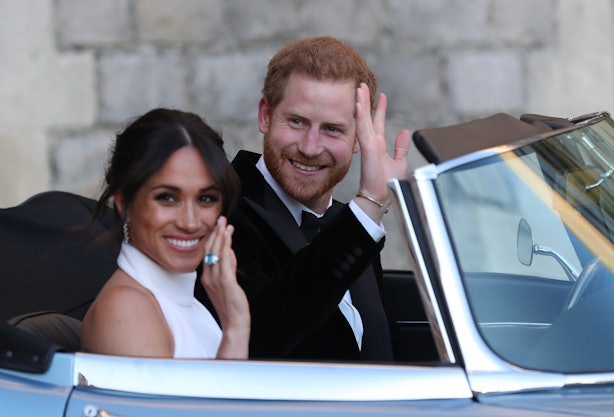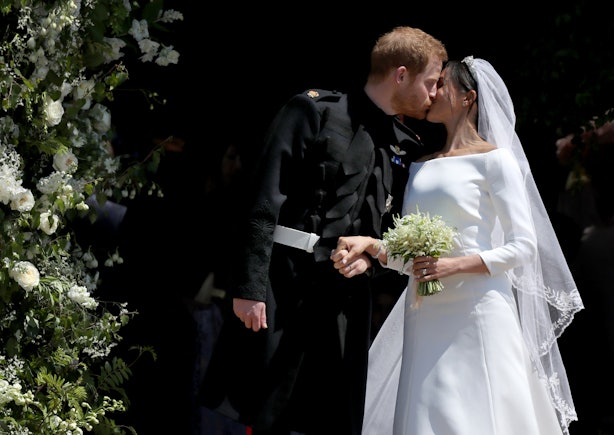 In addition to Prince Harry, Prince Charles is reported to have given moving speech about his son, according to People. "Charles gave a brilliant speech," an anonymous guest told the publication. "Harry was very emotional." The guest also described the speech, and said it was "heartfelt". "He ended it calling him, 'My darling old Harry, I'm so happy for you,' which was very sweet," the source said. Prince Charles walked Markle down the aisle in her father's absence, and reportedly mentioned this honor in his speech, as well.
Markle herself gave a speech during the evening reception, which was a break from tradition. People reported that Kensington Palace confirmed that Markle would make a personal address to the guests. According to teh Daily Mail, the Duchess of Sussex thanked the royal family for their warm welcome.
After watching the royal wedding, few viewers had any doubt that Prince Harry and Markle were a perfect couple. Prince Harry's speech at the reception would make anyone tear up, and it's sure to make fans even more excited for these royals' future.
Source: Read Full Article