Seventy-two-year-old Marie Christine Anna Agnes Hedwig Ida von Reibnitz also known as Princess Michael of Kent, first cousin to the Queen, apologized to Prince Harry's fiancé, actress Meghan Markle after wearing a Blackamoor brooch to a recent royal Christmas gathering.
Markle, who is biracial, was in attendance at the royal soiree which was technically the "Queen's lunch" where Princess Michael's Blackamoor brooch was on full display. The brooch depicts a black figure dressed in a gold suit and gold headdress. A spokesperson for Princess Michael stated that once the issue of the brooch being controversial and offensive was brought up, she felt "very sorry and distressed."
Sadly, this does not appear to be an isolated incident regarding Princess Michael being smack dab in the middle of a politically incorrect mess. In 2004, there was a rumor that she allegedly told a group of people dining in a restaurant that they should "go back to the colonies." The entire group happened to be African-American. The royal woman's explanation for her error in judgment led to an even bigger embarrassment when she referred to the people of Africa as "adorable."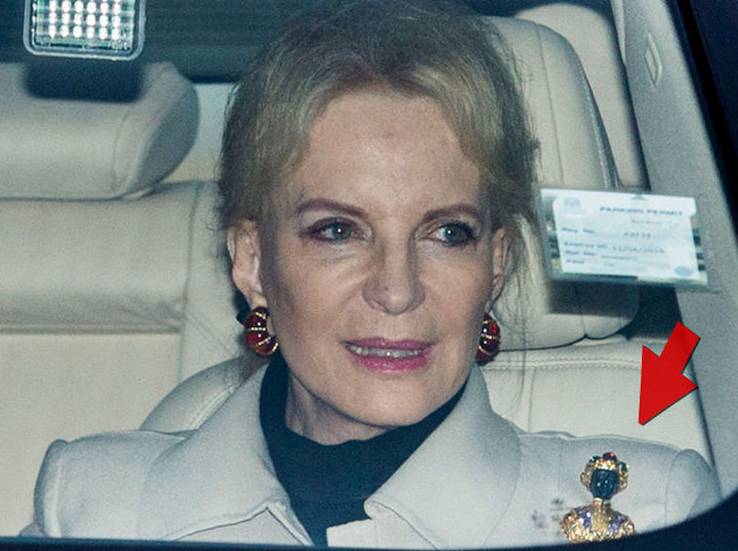 Princess Michael has reportedly worn the brooch many times to public events in the past such as the Queen's lunch and has never been told that it was controversial, but she has stated that as of now, the jewelry item will be considered "retired" and she will never wear it again. "Blackamoor" refers to a type of style of jewelry and art that some say downplays or romanticizes the tragedy of slavery. Blackamoor is now considered outdated and not socially acceptable as it was (or at least, socially ignored) when the brooch was gifted to Princess Michael many years ago.
Markle's mother, Doria Radlan, a social worker and yoga instructor, is black and her father, Tom Markle, a cinematographer, is white. Markle is close with her parents—especially—with her mother as they have been photographed recently several times. Both of Markle's parents, now divorced,  met Prince Harry and have nice things to say about their daughter's royal engagement and her relationship with the ginger-headed prince in general.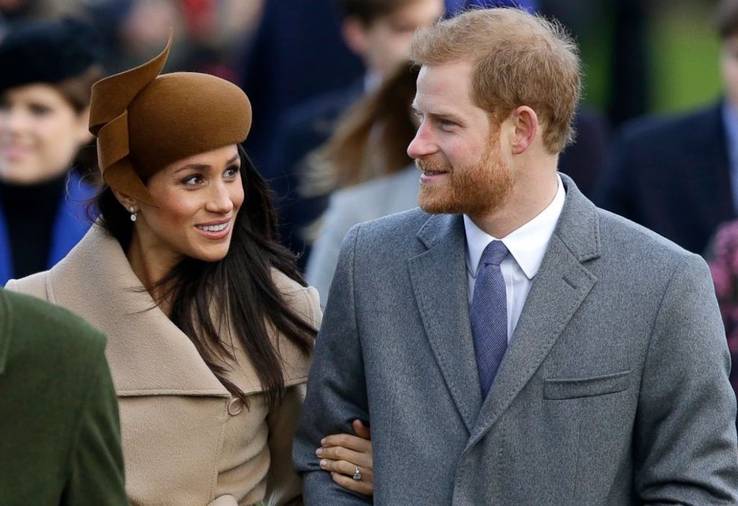 So far, Markle has seemed to take the pressures of royal life in stride and by all accounts, is handling herself well and passing every "test" that is thrown her way. Princess Michael has claimed that she meant no harm to Markle by wearing the brooch but others are not so sure since she has reportedly earned the nickname "Princess Pushy" for her alleged controlling ways in the past. If this truly was done on purpose, only time will tell if Markle will crack under the pressure, take a stand or ignore the passive-aggressive taunts as a royal wife.
Source: Read Full Article