Netflix just announced that Queer Eye was renewed for a third season on Friday, but the Fab Five is already back in action. The Queer Eye Season 3 began filming on Tuesday in Kansas City, Missouri, and the Fab Five posted so many photos from their first day back on set that will make you even more excited for the show's return.
On Tuesday, the Netflix hit's grooming guru, Jonathan Van Ness, posted a shot of himself in front of the group's SUV — with a "FABFIVE" license plate no less — throwing up a pair of peace signs, and captioning the photo, "We is back, we is sweaty, we is kind." Karamo Brown, the show's culture expert, also documented their first day back. He shared a picture of the whole cast beaming with their arms around each others' shoulders, and captioned the post, "We are so excited to start shooting again!!!! Season 3 baby!!!!" Who else has major FOMO right now?
The show's culinary expert, Antoni Porowski, and style specialist Tan France also took to Instagram to show off their near-matching summer looks. Clad in shorts and a pair of Yeezy hiking boots styled with — what else? — a band tee, Porowski wrote, "Camp Kid #yeezy in the woods," along with an emoji donning sunglasses. Wearing the same exact boots, France struck a pose in a matching brown sweat-shorts and t-shirt combo, and captioned the photo, "First look of SEASON 3 filming. #yeezy doing me right."
Netflix revealed on Friday that the hit series – which is a reboot of the Bravo series Queer Eye for the Straight Guy – would be returning with eight brand new episodes in 2019, and that the Fab Five would be hitting the road, moving locations from the Atlanta, Georgia area, where they filmed the first two seasons, to Kansas City.
The fivesome seemed thrilled to be reunited, and shared plenty of moments between takes via their Instagram stories. The show's interior designer, Bobby Berk, posted a selfie of himself, Porowski, and France, with the caption, "1st day of season 3," and another shot of himself and Brown holding hands in the car, writing, "Day 1."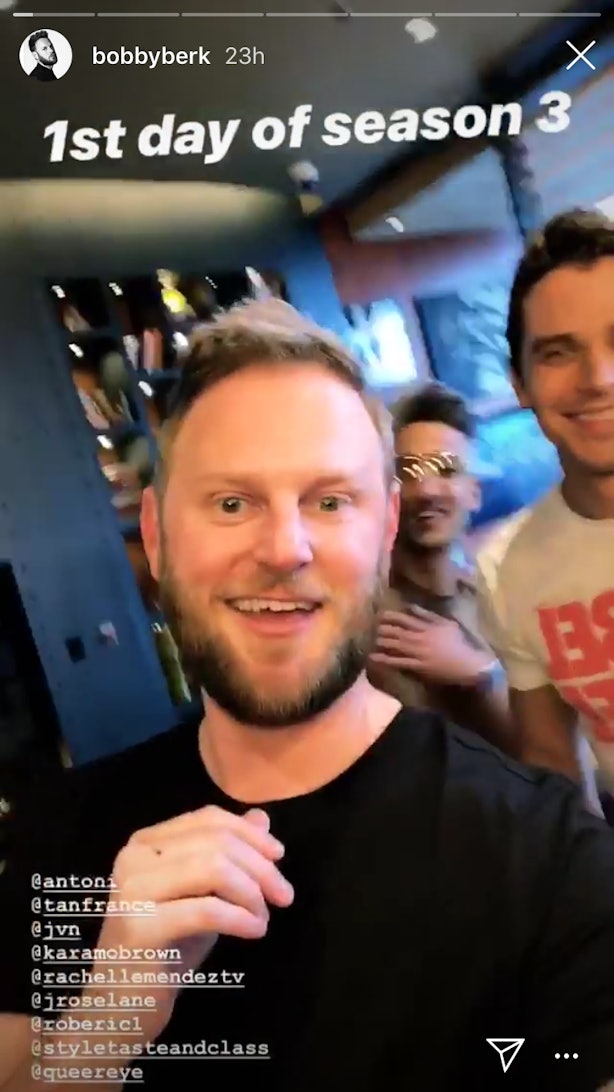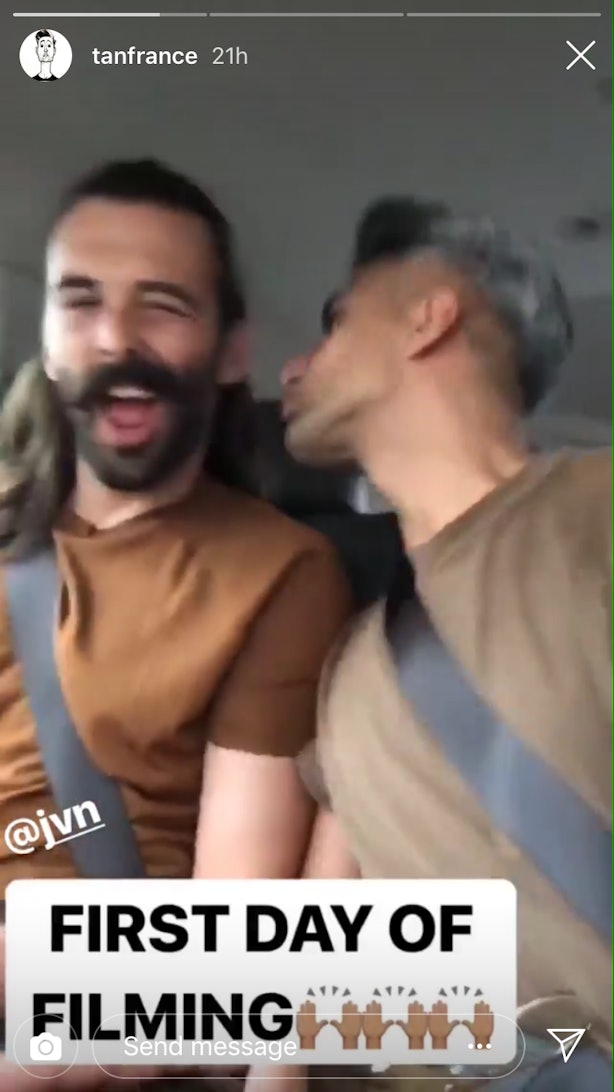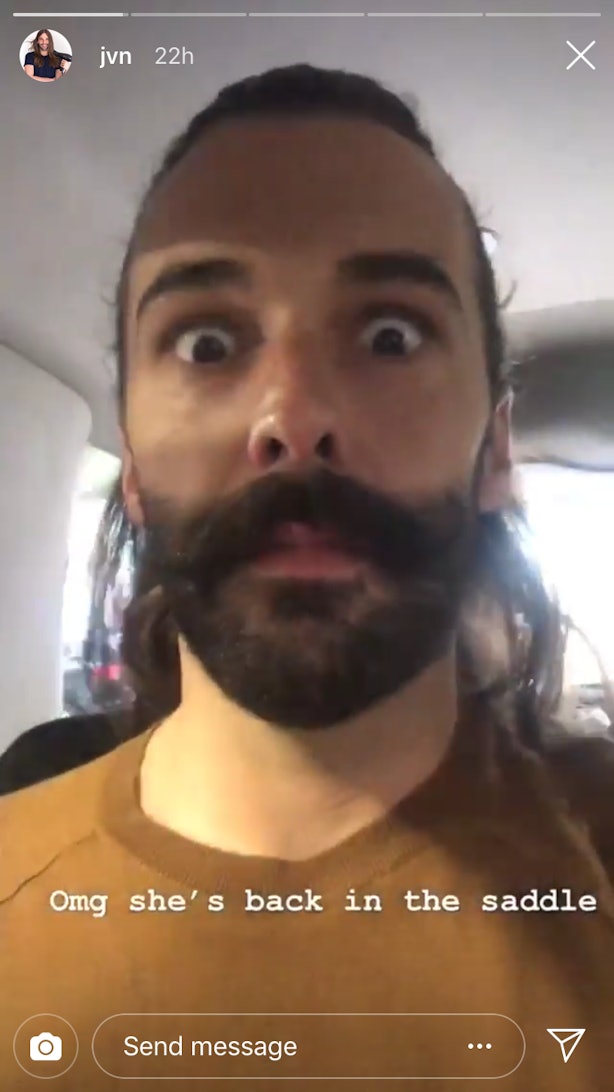 New episodes of Queer Eye won't hit Netflix until 2019, but if their first day on set is any indication, the Fab Five will undoubtedly share plenty more tidbits from behind-the-scenes as they film the rest of the Season 3.
Source: Read Full Article