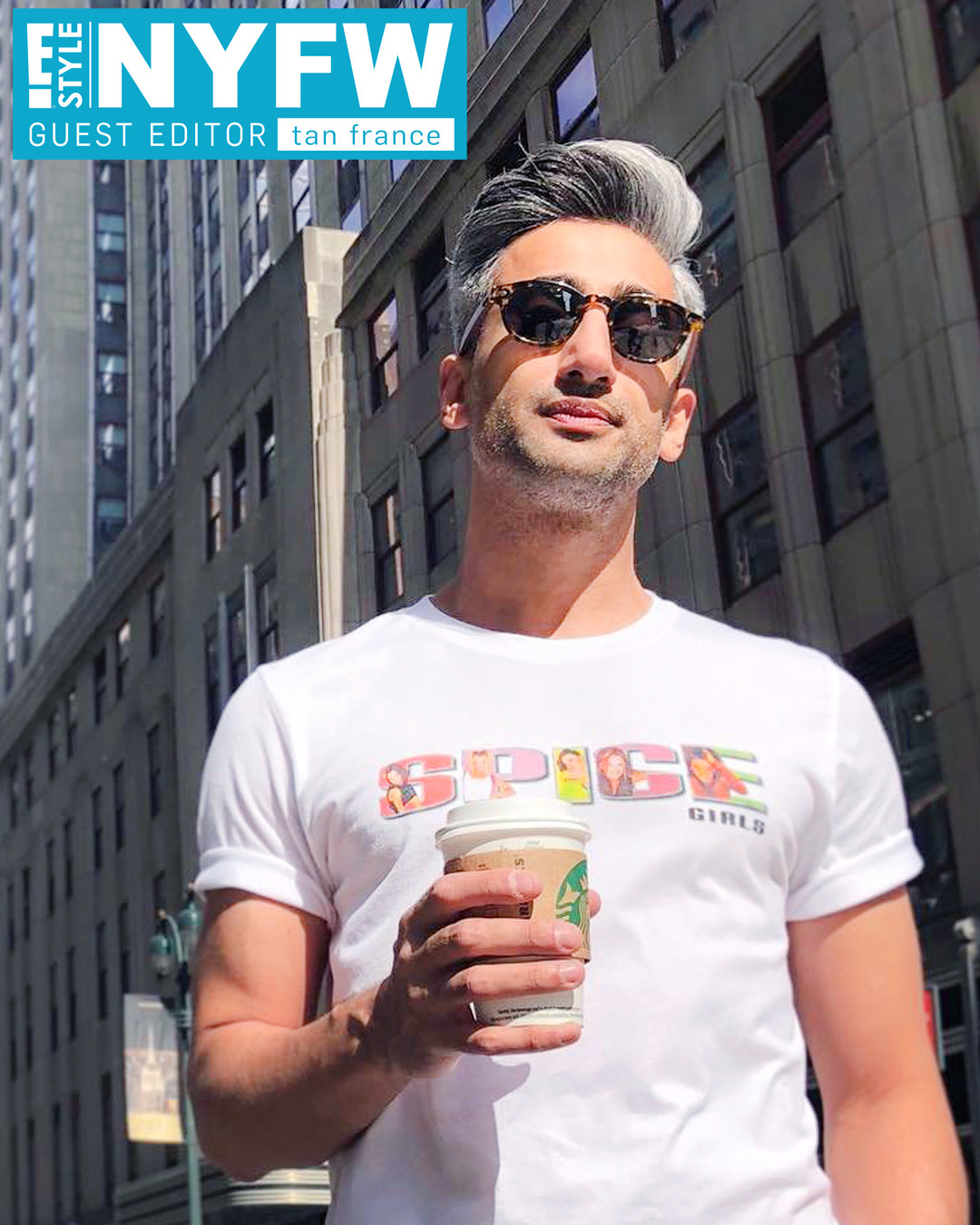 Instagram
Tan France has joined the team as a guest editor for Fashion Week at E!. As one of the five mentors on Netflix's Queer Eye, the fashion expert is no stranger to giving advice. In each episode, he transforms outdated, unstylish closets into functional wardrobes with pieces that are easy to put together and fit the man or woman's lifestyle.
Now, he's revealing the ultimate fall/winter wardrobe with trends that are wearable and won't break the bank. They're practical, on trend, universally flattering and unisex. Check out his must-haves below!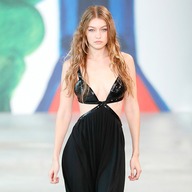 Photos
Best Looks at New York Fashion Week Spring 2019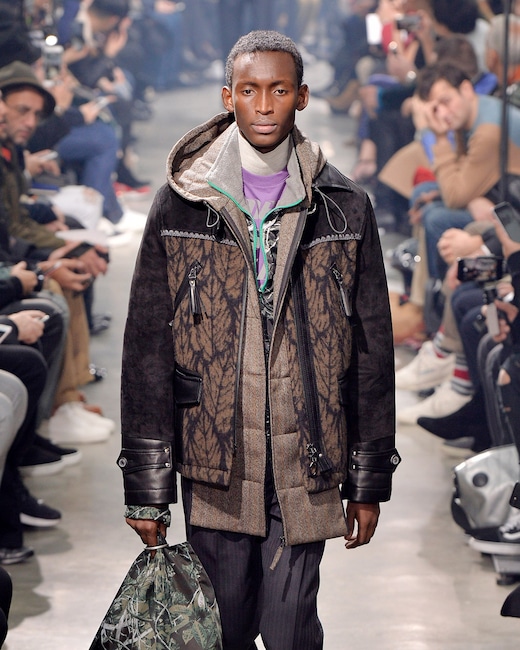 Catwalking/Getty Images
Textured Layers

For fall, for men, I love textures and they're very easy to wear. Last season, it was about pops of color. Now, it's about textures—layers of textures.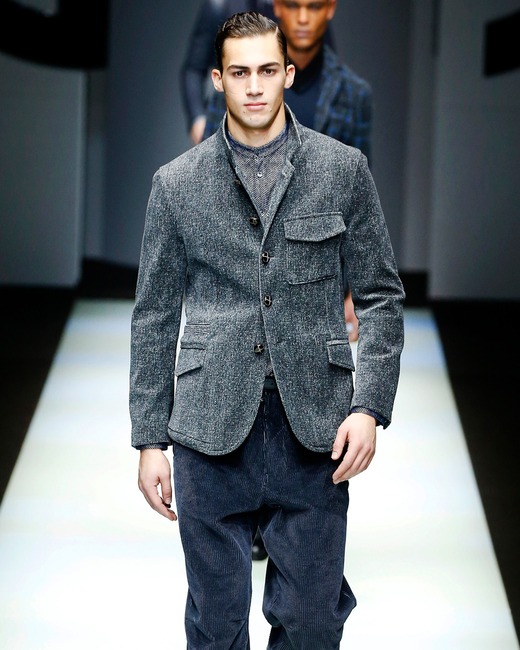 Estrop / Getty Images
Textured Layers

For example, a nice knit layered under a suede jacket. I like a mix of textures for this season. I think it's going to be big.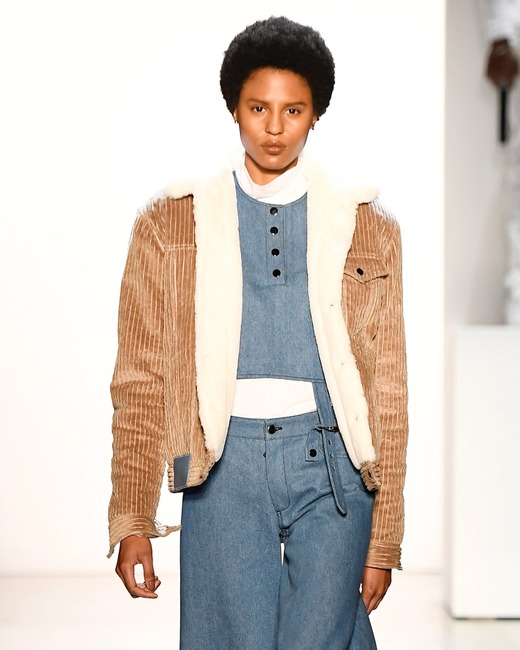 Frazer Harrison/Getty Images for New York Fashion Week: The Shows
Corduroy

Corduroy, we saw in the spring as a trend, which was weird for menswear, since it's usually associated with a fall/winter looks. I hope men really embrace this trend. It used to be a dad style, back in the day. However, there's way to wear corduroy in a modern way—a corduroy bomber jacket, a corduroy shirt or a nice pair of pants.
Article continues below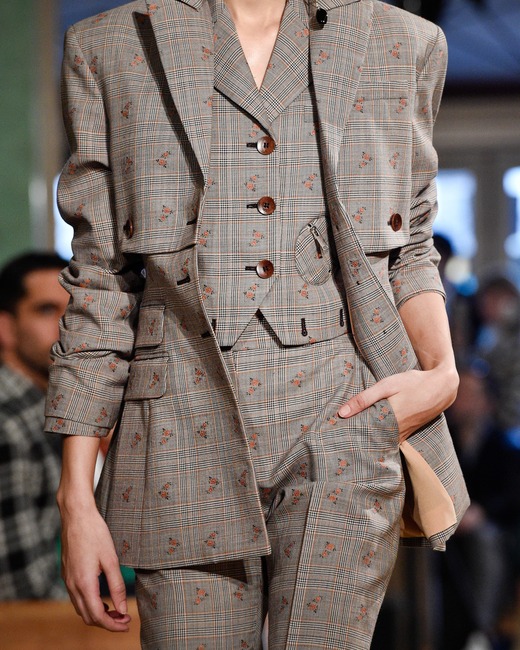 Peter White/Getty Images
Oversize Garments

I love oversize pieces for women, especially oversize outerwear for fall. Marc Jacobs, Armani and Altuzarra all make great outerwear for women. You can wear something simple underneath and it makes your look.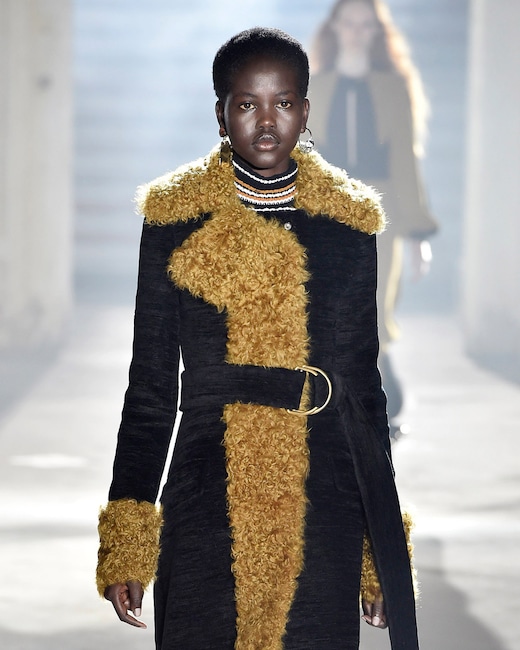 Catwalking/Getty Images
Borg Shearling

I love shearling, especially a borg shearling.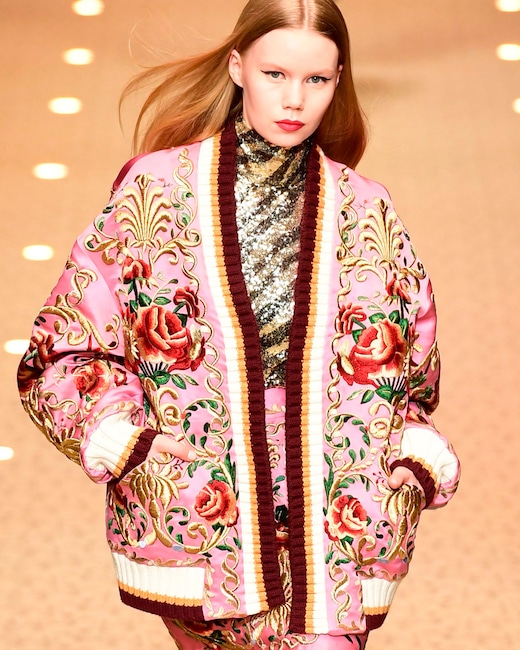 MIGUEL MEDINA/AFP/Getty Images
Floral Prints

I love a floral print. Floral prints are still big. They're usually associated with spring, but there's been a massive movement for florals for women in the winter. Florals are year-round. Dolce, Christian Dior and Valentino showed it.
Article continues below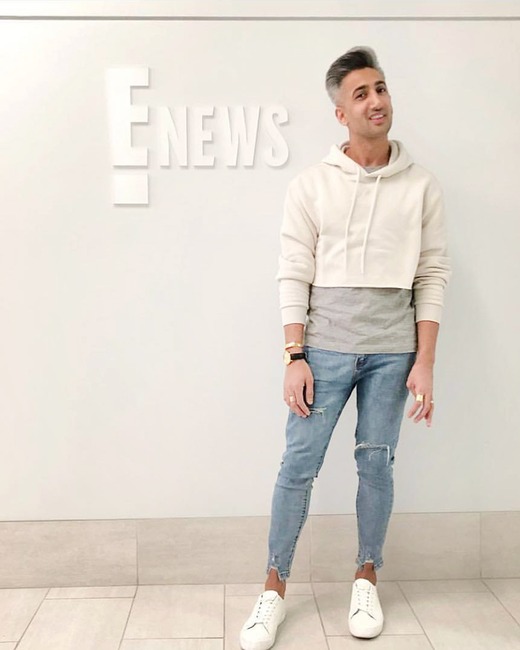 Instagram
Cropped Layers

I prefer wearing crop tops in the fall, rather than the summer, because I think a crop top look great layered up. So here's how I do it, which is also the way Jonathan hates it. Even though he's one of my very best friends, he gets infuriated every time I wear a crop top, because I usually wear a top under my crop top. He wants me to show as much skin as possible. I guess it depends on how much of your body you're comfortable with showing.
I love layers because it shows so much more dimension to your look. I would start with a sweater or a hoodie, cut off the bottom half and place a tank top underneath it.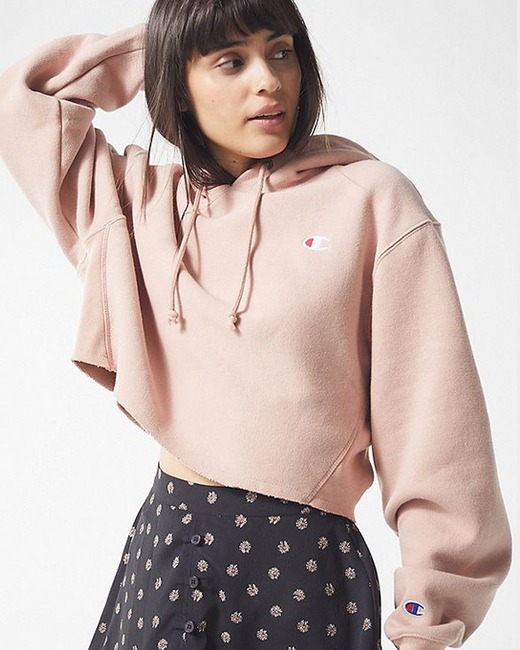 SHOP: Cropped Layers

Here's a recommendation: If you're looking for cropped top sweatshirt—I have no affiliation with this brand, but I bought one a couple of days ago and it's the perfect length and shape—the Champion sweatshirts that I think are exclusive at Urban Outfitters are awesome. The fit and proportions are wicked.
Champion & UO Cropped Hoodie Sweatshirt, $69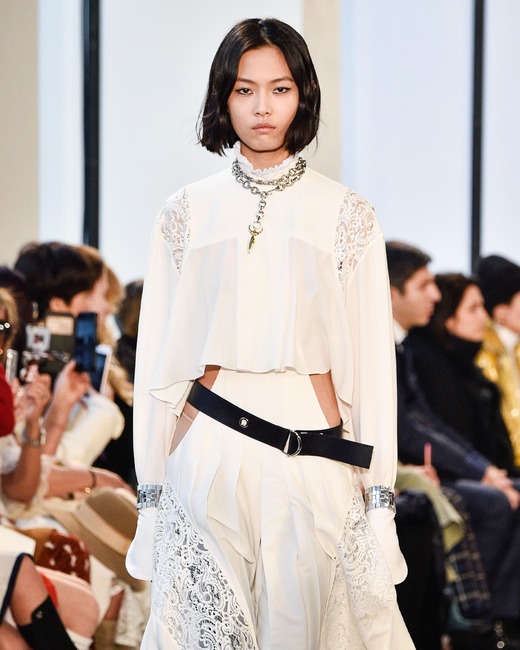 Peter White/Getty Images
Think Florence, the Machine

I'm loving…it's not boho…I'm going to say it's very Florence. Think Florence, the Machine and that's the look. It almost looks granola-y, but in the most beautiful way. Small prints, earth tones—it's kind of whimsical, but it's not super feminine. Chloe did it well.
Article continues below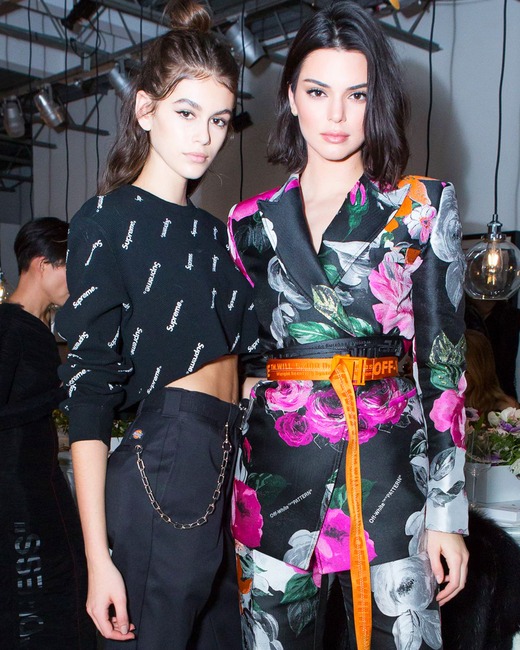 Samantha Deitch/BFA/REX/Shutterstock
Extra-Long Belts

You know what belt I'm obsessed with? The Off-White caution tape belt. I think it looks so stylish. I purchased one, and I thought 'There's no way I'm buying other colors' because it's so expensive. And, it's very much a trend, so it wont be around for longer than a year or two.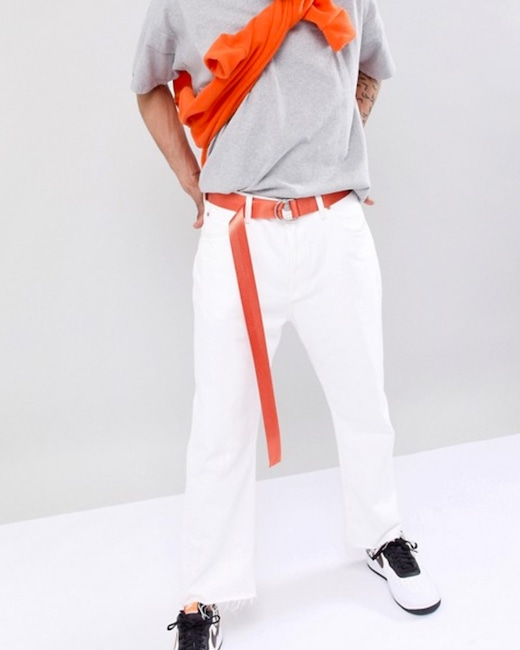 SHOP: Extra-Long Belts

So, I went to Asos.com (again, I have no affiliation). I just got long canvas belts from there. I got orange, black, blue and I used those instead.
ASOS DESIGN Slim Woven Long Ended Belt in Orange With D-Ring Fastening, $23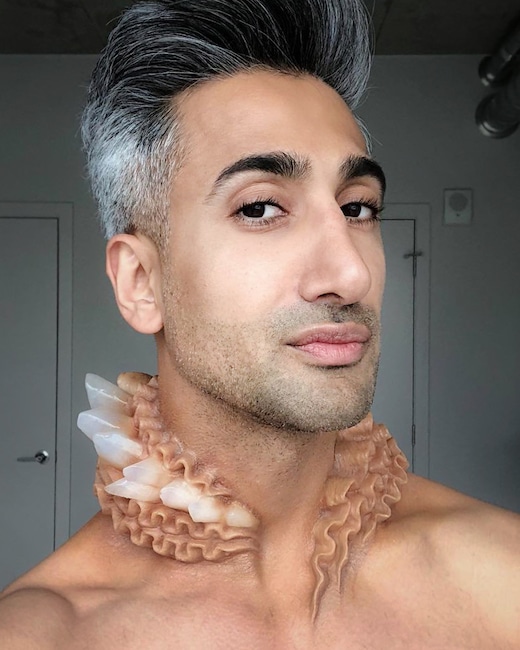 Instagram
Body Modification

I love A. Human's pieces. If I was given an opportunity to keep it, I would. I thought it was incredible. It was very eerie. He wanted it to look like it was literally growing out of my skin. The concept is that the future of fashion might not just be putting clothes on—it might be modifying your body. It's a conversation-starter.
Article continues below
Source: Read Full Article