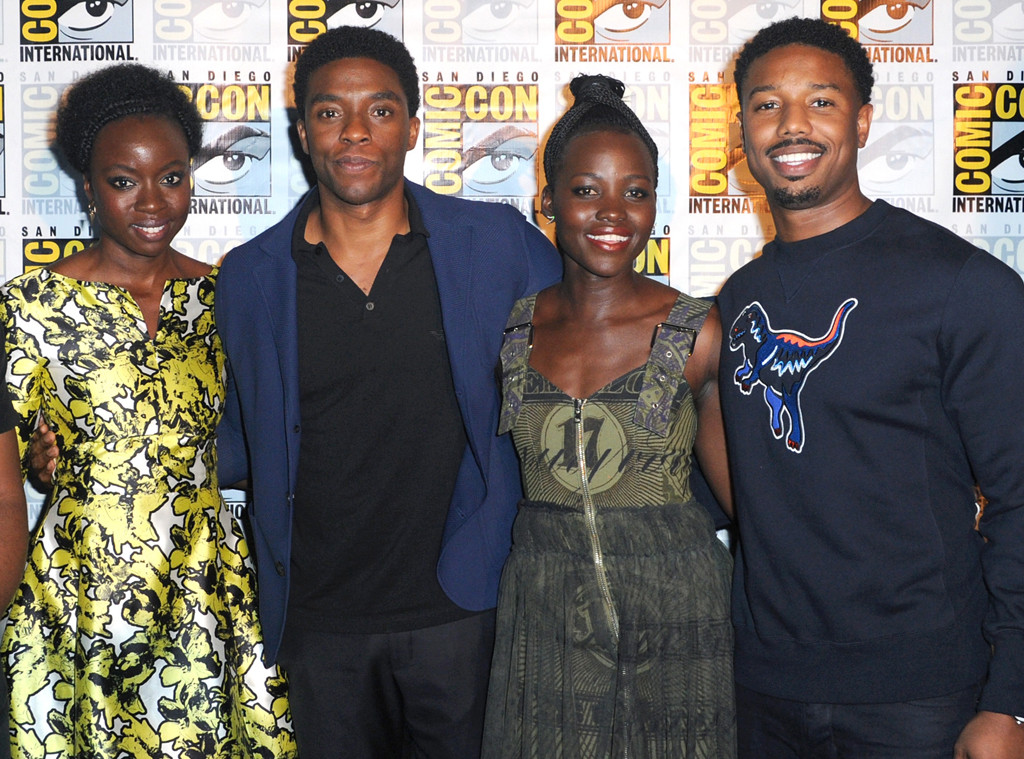 Albert L. Ortega/Getty Images
While they're the stars of the biggest movie of the year, the cast of Black Panther has won our hearts off-screen, too.
As the actors and actresses responsible for bringing the third highest-grossing film of all time to life, they've definitely captivated the world's attention every step of the way to the silver screen . When they weren't busy running Wakanda, fighting Kilmonger or in the midst of general badassery, the stars were making the talk show and late-night rounds, giving candid interviews, playing along in some unusual scenarios and meeting with fans in the build-up to the film's premiere.
Fortunately for fans everywhere, that meant even more fun and touching moments from the likes of Chadwick Boseman, Michael B. Jordan, Lupita Nyong'o and Danai Gurira. Here's a ranking of our top five favorites: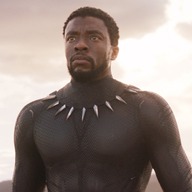 Photos
Black Panther: Movie Pics
5. Answering the Internet's Burning Questions
When it came time for Boseman, Nyong'o and Jordan to break down their film, their characters and their co-stars for Wired, it was Jordan that showed of his knowledge of the Black Panther universe and other comic book characters.
Meanwhile, all three stars answered enough random questions about themselves to make us feel like we've achieved BFF status with them.
4. Facing the Fear Box
They may play superheroes on the silver screen, but in real life they're just as squirmish around animals they can't see as we'd be. Gurira and Boseman were faced with blindly touching a panther chameleon, a pacman frog, guinea pigs and chicks for a Vanity Fair segment. Needless to say, it was all incredibly entertaining.
3. A Heavy Heart
There was no off-screen moment more touching or powerful from Boseman than when, during an interview on SiriusXM, he recalled his experience with two young fans who recently passed away from cancer. As the actor explained in the interview, he understood the impact of the film and the weight of his role through the eyes of those two kids who were "holding on" for the movie because they anticipated "something great."
"It means a lot," he tearfully concluded.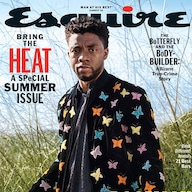 Read
Chadwick Boseman Explains the Importance of Black Panther's International Success
2. Shaking Hands With the Fans
Talk about tugging at our heartstrings! During an appearance on The Tonight Show, Boseman surprised fans who thought they were there to honor the star for a video. Instead, as they were professing their love, adoration and respect for the actor, he revealed himself behind a curtain and they got to share their feelings in person. We challenge you not to tear up!
1. That Time Michael B. Jordan Offered to Pay for a Fan's Broken Retainer
Talk about a golden viral moment! Back in March, a fan's orthodontist revealed on Tumblr that she had broken the wire on her retainer after clenching her teeth so hard during one of Jordan's shirtless scenes in the film. The blog post went viral and the fan revealed on Twitter that it was indeed her that the orthodontist was talking about. Amid all of the Internet buzz, the actor caught wind of the story and replied, too.
"Since I feel partly responsible for breaking your retainers let me know if I can replace them," he kindly wrote to her.
However, the fan's dad assured the public that the broken retainer situation was in good hands. "I can assure you all that her family has already set aside funds sufficient to purchase yet another retainer, in anticipation of Mr. Jordan's next film," he tweeted. "Rest easy."
Don't forget to tune in to the 2018 MTV Movie & TV Awards on Monday, June 18 at 9 p.m. to see if the cast takes home a win in any of their seven nominated categories!
Source: Read Full Article