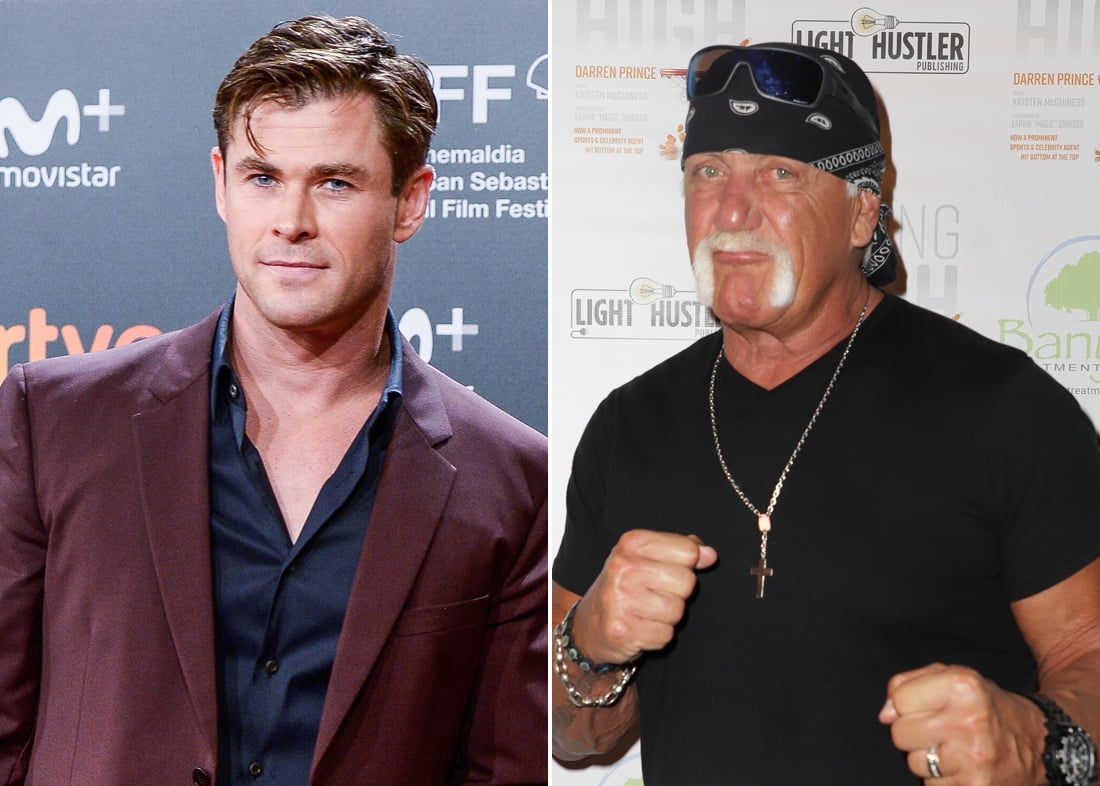 Chris Hemsworth is headed to the wrestling ring! The 35-year-old actor has signed on to play WWE icon Hulk Hogan in an upcoming biopic that's being directed by Todd Phillips and written by Scott Silver. Phillips will also produce the project, alongside Hemsworth and Bradley Cooper — with whom Phillips shares production company Joint Effort — as well as Spotlight's Michael Sugar, and Eric Bischoff.
The biopic will retell the life story of Hogan — born Terry Gene Bollea — and his ascent to the top as one of the world's most well-known wrestlers and head of "Hulkamania." He was an especially notable figure in the late 1970s and '80s and gained popularity through the World Wrestling Federation (now known as the WWE) with his flamboyant fighting style and signature moves. He was also involved in a major sex scandal with the wife of a friend, which led to a million-dollar lawsuit. Hogan himself will play an active role in the making of the film as a consultant and producer. Currently, the movie is in the early stages of development while Netflix and executives engage in behind-the-scenes conversations about the project's details.
So, here are some things I actually wouldn't mind seeing: Hemsworth ripping his clothes off in a wrestling ring; Hemsworth dripping sweat; Hemsworth basically being the WWE version of Thor. Something I'm not so excited about? That damn mustache. But we'll have to wait for a few still images or promo videos to drop before definitively saying that Hemsworth donning a thick, obnoxious 'stache is completely unappealing.
Source: Read Full Article