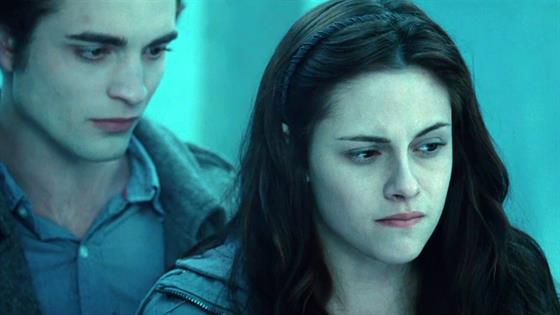 Get ready, Twilight fans!
Stephenie Meyer just announced she's releasing her long-awaited prequel Midnight Sun. The book is set to be released on Aug. 4.
The author shared the big news during Monday's episode of Good Morning America.
"It's a crazy time right now, and I wasn't sure if it was the right time to put this book out," she said. "But some of you have been waiting for just so, so long. It didn't seem fair to make you wait anymore. Sorry about the bad timing. Hopefully, this book can be a fun distraction from the real world, and I'm so excited to finally be able to share it with you."
The new book comes about 15 years after Meyer released her first novel in the Twilight saga. According to Good Morning America, Midnight Sun "retells the iconic love story between Edward Cullen and Bella Swan from Edward's point of view." As fans will recall, the series has historically been told from Bella's perspective.
"Working on a book for more than thirteen years is a strange experience," Meyer wrote on her website. "I'm not the same person I was then. My children have all grown up. My back got weird. The world is a different place. I can only imagine all the things that have changed for you. But completing Midnight Sun has brought back to me those early days of Twilight when I first met many of you. We had a lot of fun, didn't we? Throwing proms and hanging out in hotel rooms and reading on the beach (while getting the most epic sunburns of our lives). We made hilarious t-shirts and fabulous websites. We found kindred spirits that are still in our lives now. I hope going back to the beginning of Bella's and Edward's story reminds you of all that fun, too."
Fans had a feeling another book was on the way after Meyer released a draft of the first chapter in 2008.
"There is so much more to his side of the story than there is to Bella's in that first chapter," Meyer wrote in a post on her website. "After all, Bella only knows that an incredibly gorgeous boy is looking at her funny. Meanwhile, Edward is suffering through one of the most momentous days of his very long life! First there's the shock and frustration of not being able to hear Bella's thoughts, then the wild, monstrous reaction to her scent, followed by the incredible expenditure of self-control that it takes to not kill her… His side of Bella's first day at Forks High School is a hundred times more exciting than her own."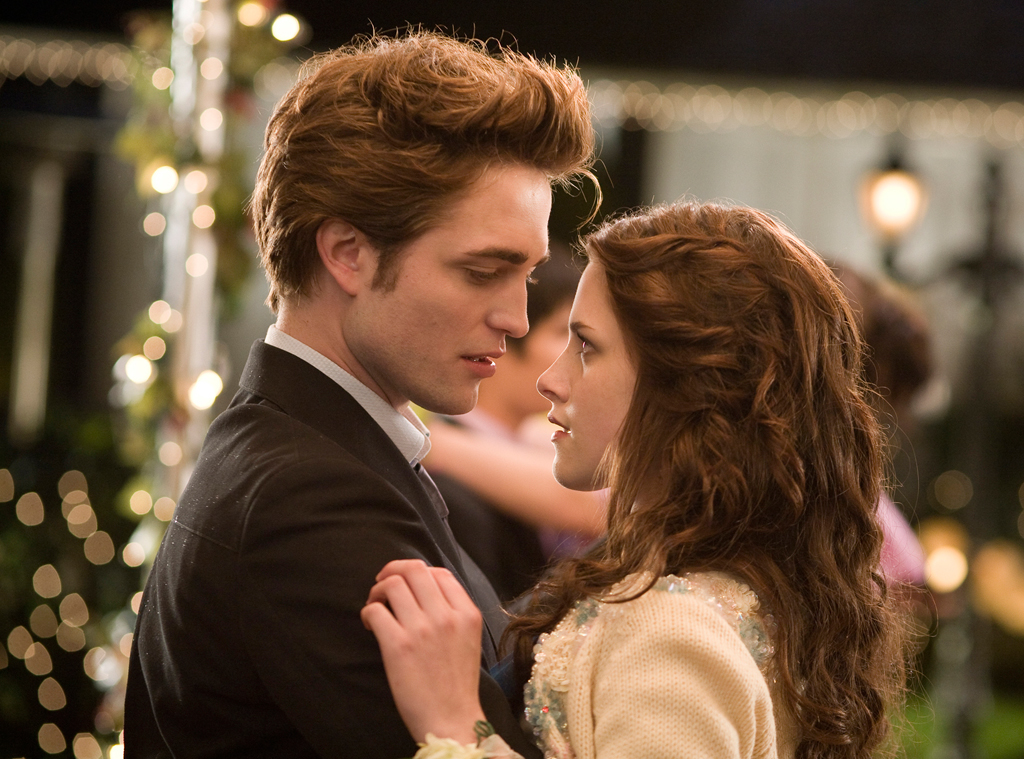 Summit Entertainment
The Twilight books were later turned into a film series starring Kristen Stewart and Robert Pattinson. Twilight was released in 2008 followed by The Twilight Saga: New Moon in 2009 and The Twilight Saga: Eclipse in 2010. The movies ended with The Twilight Saga: Breaking Dawn Part 1 and Part 2 in 2011 and 2012, respectively.
Of course, as lot has changed since then. To see the Twilight cast then and now, check out the gallery.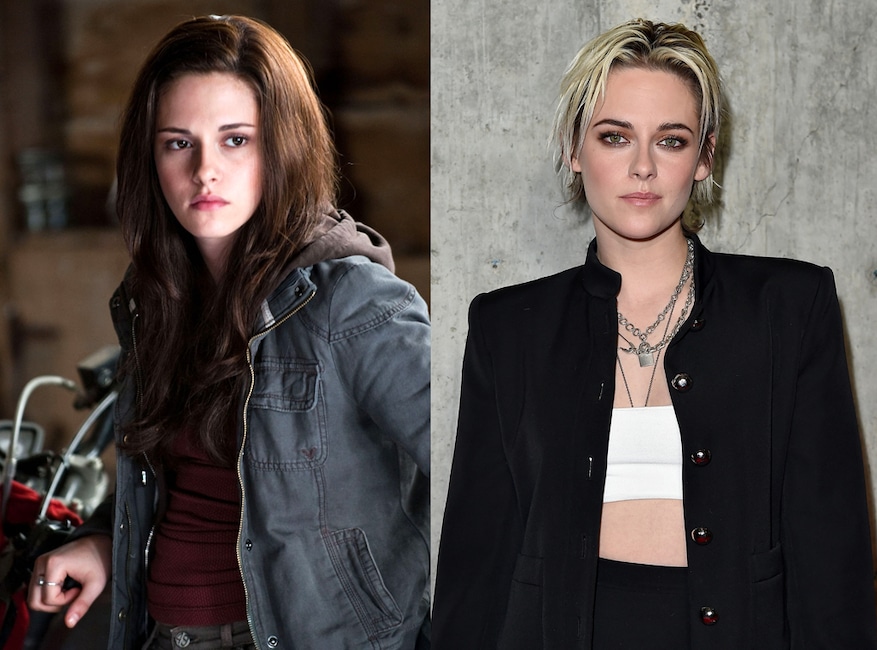 Summit Entertainment/Entertainment Pictures via ZUMA, Getty Images
Kristen Stewart
In between making five Twilight films, Stewart starred in smaller projects such as Adventureland and The Runaways, in which she played pioneering rocker Joan Jett.
Before the saga concluded with Breaking Dawn Part 2 in 2012, Stewart was another force to be reckoned with in Snow White and the Huntsman, playing an armor-clad version of the Brothers Grimm-and-Disney heroine. A photograph of her sharing a tender moment (and nothing beyond that, she has since said) with her married director Rupert Sanders broke the Robsten-shipping hearts of the world (and preceded Sanders' divorce), but years after making up and breaking up again with Twilight co-star Robert Pattinson, she still thinks he's the greatest.
"We were together for years, that was my first [love]," she told Howard Stern in 2019.
Stewart starred in a slew of juicy independent films, becoming the first American woman to be named best supporting actress at the César Awards, the equivalent of the Oscars in France, for Clouds of Sils Maria, and became a face of Chanel. Most recently she starred in the Elizabeth Banks-directed reboot of Charlie's Angels and the deep-sea sci-fi thriller Underwater and played troubled actress Jean Seberg in the indie drama Seberg.
Stewart also told Stern that she couldn't "f–king wait" to propose to her girlfriend, screenwriter Dylan Meyer, but didn't want to spill all the details on the radio.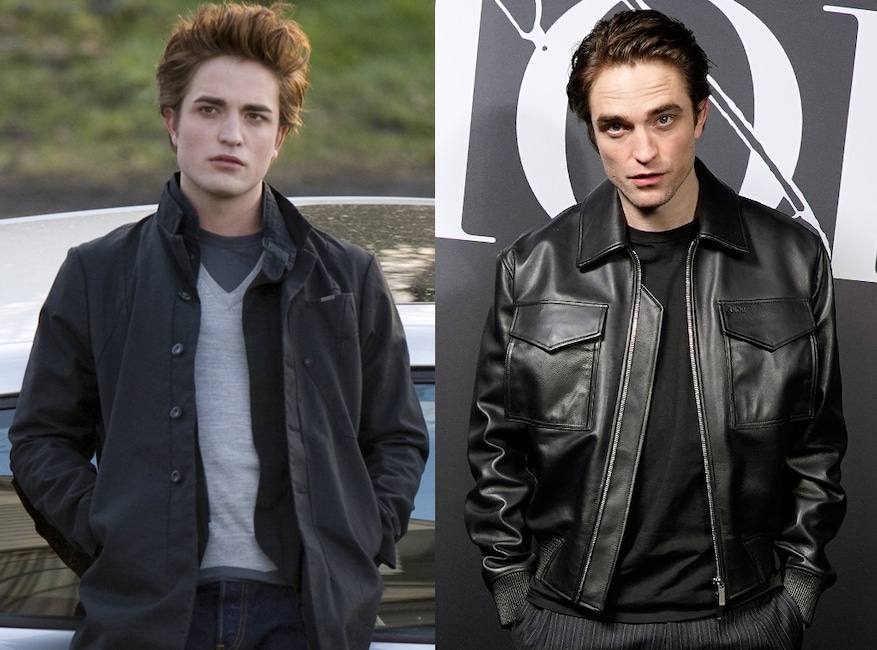 Summit Entertainment/Imprint Entertainment/Entertainment Pictures via ZUMA, Getty Images
Robert Pattinson
Perhaps even more so than Stewart, Pattinson has worked to distance himself from his star-making turn as the palid, brooding vampire Edward Cullen—though he told E! News he would "always appreciate" what the Twilight franchise did for his career. He was the romantic lead in 2010's Remember Me and 2011's Water for Elephants, but since then he's been sticking primarily to the down-and-dirty depths of the human soul in the likes of Maps to The Stars, The Rover, Good Time and 2019's The Lighthouse, in which it's just Pattinson, Willem Dafoe and some really sordid nightmares.
Of course, all of that is out the window now that he's playing the Caped Crusader himself in The Batman featuring a who's who of Hollywood and DC Comics villainy. As of now, that's due in theaters June 25, 2021.
Following his notoriously public split from Stewart, Pattinson has predominantly kept quiet about his dating life. He was engaged for awhile to FKA twigs before they broke up in 2017, and in January 2020 engagement rumors caught up with him and his girlfriend of more than a year, Suki Waterhouse.
"If you let people in, it devalues what love is," Pattinson explained his approach to dating as far out of the public eye as possible to the Sunday Times in April 2019. "If a stranger on the street asked you about your relationship, you'd think it extremely rude. If you put up a wall it ends up better."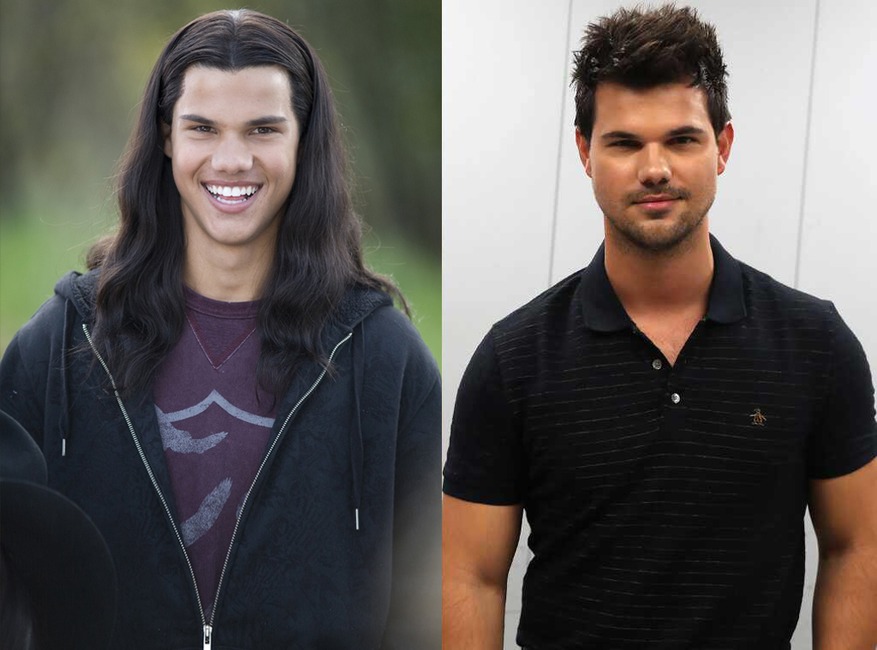 Summit Entertainment/Entertainment Pictures via ZUMA, Chelsea Lauren/Variety/Shutterstock
Taylor Lautner
After captivating the hearts of Team Jacob, the buff actor went the action hero route in the John Singleton-directed Abduction and showed off his comedic chops in Grown Ups 2 and the Netflix movie The Ridiculous 6, both with Adam Sandler.
On TV he starred in BBC Three's Cuckoo and the second season of Ryan Murphy's horror-comedy Scream Queens—where he met Billie Lourd, whom he dated until 2017.
Lautner made it Instagram official with girlfriend Taylor Dome in 2018.
Article continues below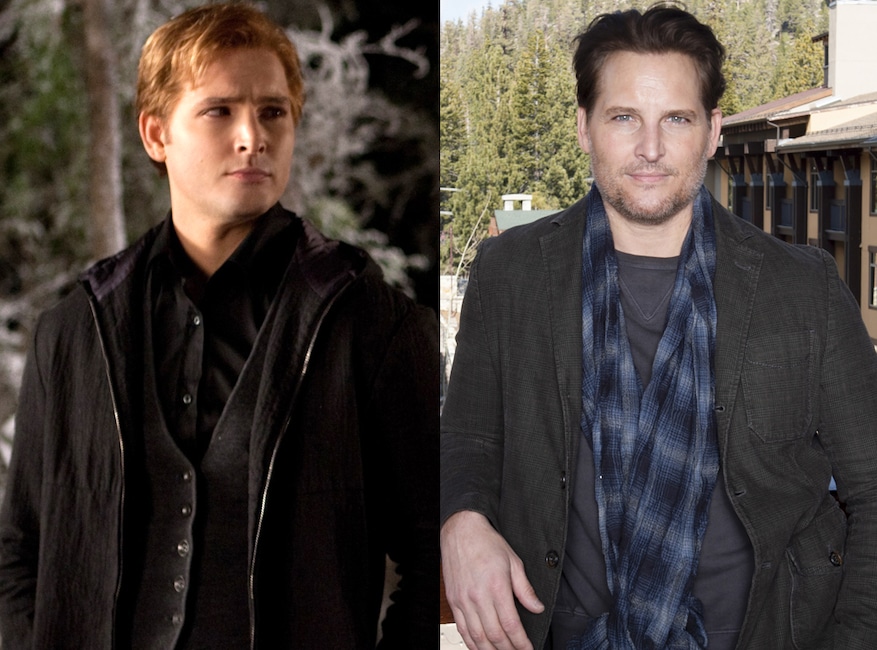 Summit Entertainment/ Entertainment Pictures via ZUMA, Getty Images
Peter Facinelli
The actor, who played Cullen family patriarch Cullen, has largely stuck to the small screen since his Twilight days. Facinelli was already working on Showtime's Nurse Jackie while filming Twilight, which he stayed on through its last season in 2015. Since then he's been on American Odyssey, Supergirl, S.W.A.T., FBI and the new Magnum P.I., and in 2019 he starred as cult leader Keith Raniere in the ripped-from-the-headlines Lifetime movie Escaping the NXIVM Cult: A Mother's Fight to Save Her Daughter.
Facinelli has three daughters with ex-wife Jennie Garth. On Jan. 2, 2020, his rep confirmed he had gotten engaged to Lily Ann Harrison while on vacation in Mexico over the winter holidays.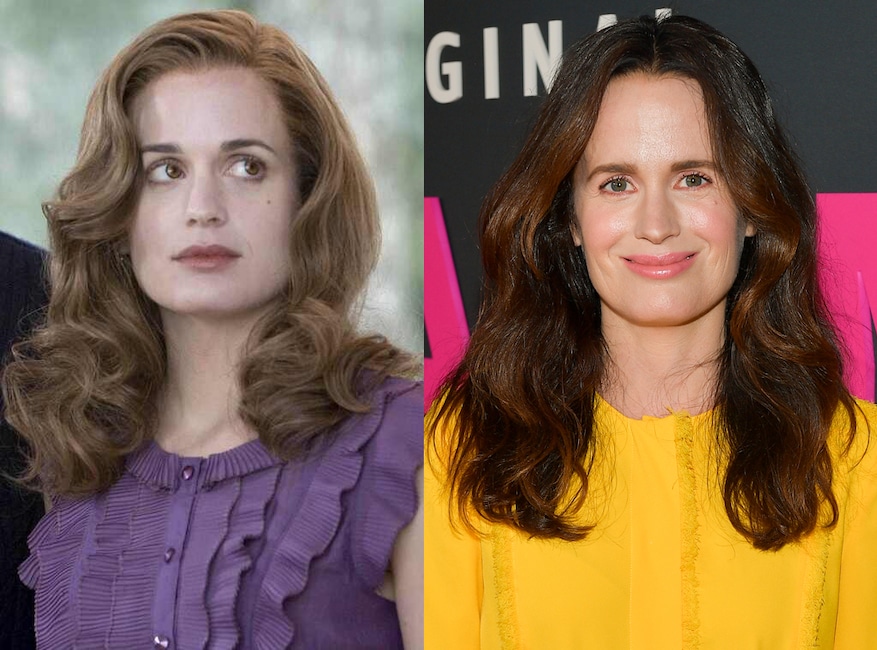 Summit Entertainment/Entertainment Pictures via ZUMA Press, Getty Images
Elizabeth Reaser
The actress who played vampire family matriarch Esme Cullen blossomed on TV after the big-screen saga ended, showing up in The Good Wife, True Detective, Mad Men, Law & Order True Crime: The Menendez Murders and Manhunt. Her biggest splash since, however, has been starring on the binge-worthy Netflix horror series The Haunting of Hill House, and she joined the dystopia on the third season of Hulu's The Handmaid's Tale.
Outside of film and television, Reaser is also an accomplished stage actress and she keeps a tight lid on her private life.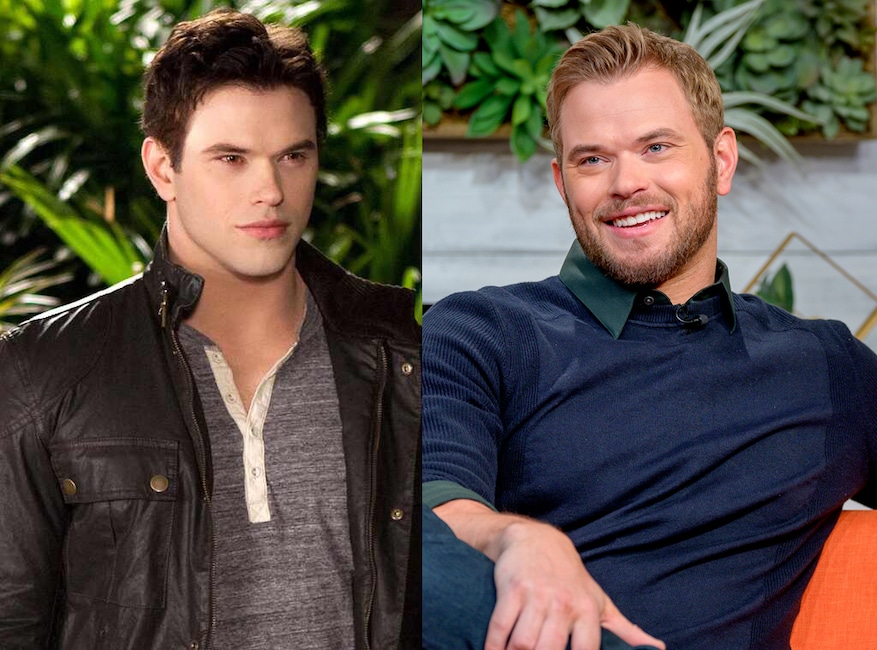 Summit Entertainment/Entertainment Pictures via ZUMA, Getty Images
Kellan Lutz
After his turn as the beefy Emmett Cullen, Lutz loaned his voice to the titular hero in 2013's animated Tarzan, then starred in The Legend of Hercules and was one of the new guard of action heroes in The Expendables 3, both of which came out in 2014. Also that year he reprised his role of Chris MacNess when The Comeback returned to HBO.
His most recent movie role was playing "Captain F–ktastic" in the comedy What Men Want, and now he stars on the FBI spin-off, FBI: Most Wanted, which just premiered in January 2020 on CBS.
In 2017, Lutz tied the knot with model and TV host Brittany Gonzales. Sadly, Gonzales was pregnant with a baby girl when she suffered a miscarriage at six months. In a message on Instagram in February, she wrote, "I'm not ready to talk about what happened, and I'm not sure I ever will. But I can say I am SO grateful for the most amazing husband who's been by my side the entire time. I have the best most supportive family."
Article continues below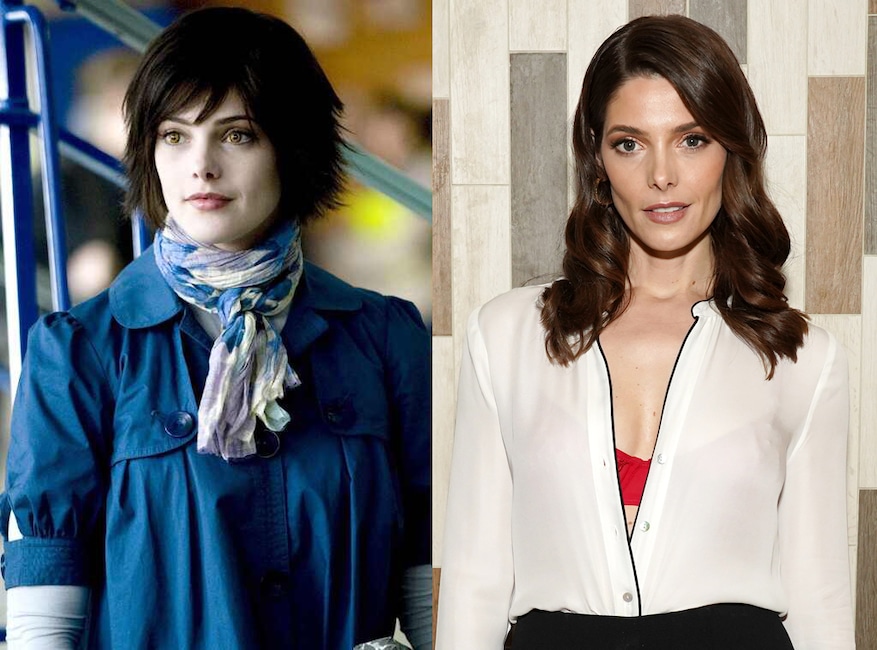 Summit Entertainment/Entertainment Pictures via ZUMA Press, Getty Images
Ashley Greene
The actress who played the ever-positive Alice Cullen has appeared in a number of films since the Twilight Saga. Her biggest post-Twilight movie was 2019's Bombshell, about the sexual harassment scandal that ended the career of Fox News president Roger Ailes. Greene played Fox & Friends Weekend co–host Abby Huntsman.
She also starred in the 2019 Hallmark Channel movie Christmas on My Mind.
In 2018, Greene married her longtime boyfriend Paul Khoury in a private, star-studded ceremony in Northern California.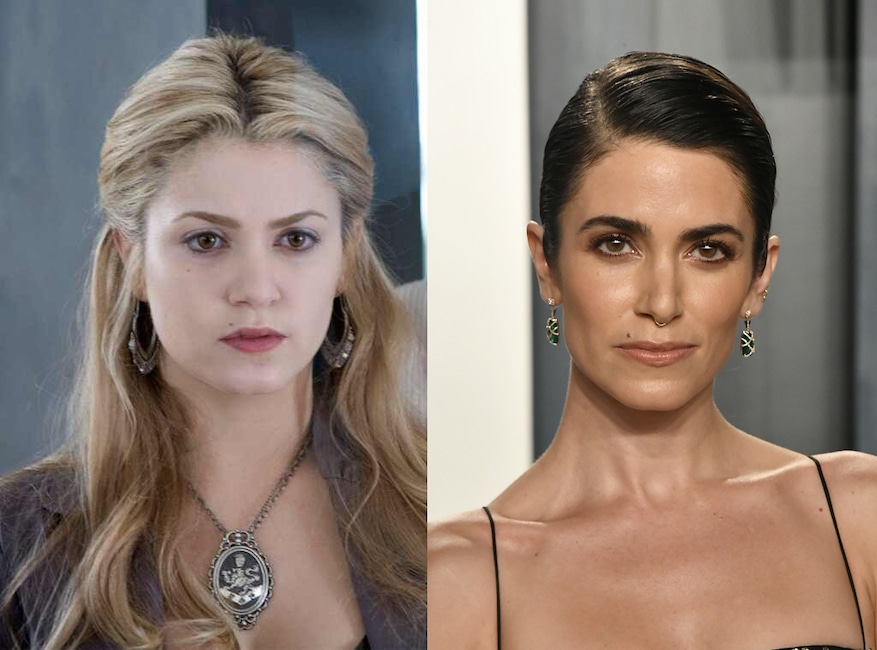 Summit Entertainment, Getty Images
Nikki Reed
Twilight's Rosalie Hale continued to act in small films and TV, enjoying recurring roles on Fox's Sleepy Hollow and most recently V-Wars with husband Ian Somerhalder.
She married The Vampire Diaries star in 2015 and they welcomed their first child together, a daughter named Bodhi Soleil Reed Somerhalder, in 2017.
Reed also founded a sustainable jewelry line called BaYou With Love.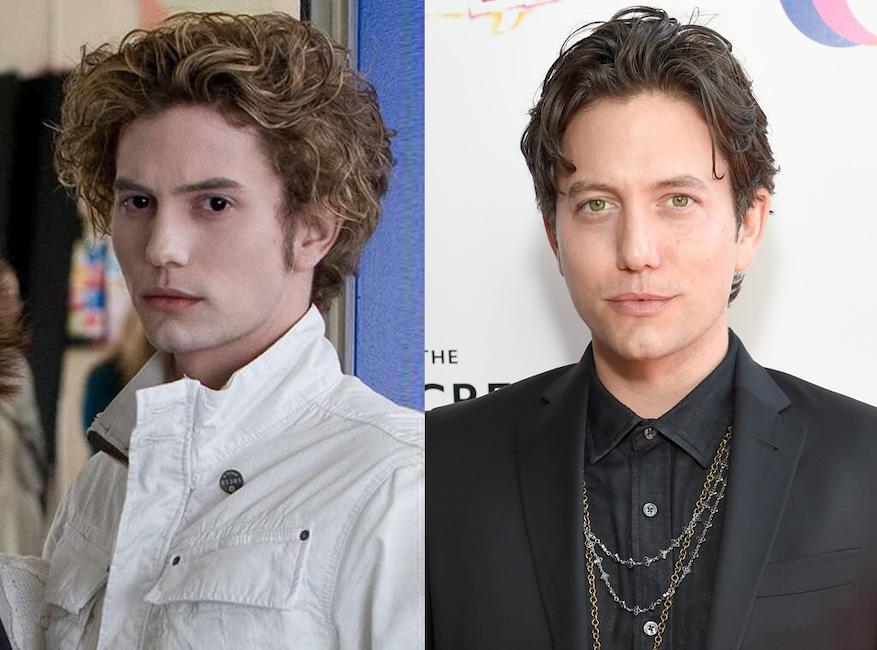 Summit Entertainment/Entertainment Pictures via ZUMA, Getty Images
Jackson Rathbone
After being in the band 100 Monkeys from 2008 to 2012, the actor who played Jasper Hale continued doing TV and small movies after the Twilight Saga ended, but also focused on making more music, dropping a solo album called American Spirit Blues.
In one of those odd twists of fate that luckily turned out OK, Rathbone was aboard a Jetblue flight in 2014 that had to make an emergency landing after an engine explosion. He tweeted all about it, including how he and his wife since 2013, Sheila Hafsadi, and then-2-year-old son, Monroe, had to exit via the emergency slide.
He makes his home in Austin, Texas, with Sheila and their three children: Monroe, daughter Presley and son Felix, who was just born in December 2019.
A video he posted of himself on April 7, 2020, playing his guitar merited a comment from his Twilight sister Nikki Reed, who wrote, "Omg this made me miss you! Thinking of Portland and the many late nights watching you play 25 interments at once and totally in awe of your multi-tasking skills."
Article continues below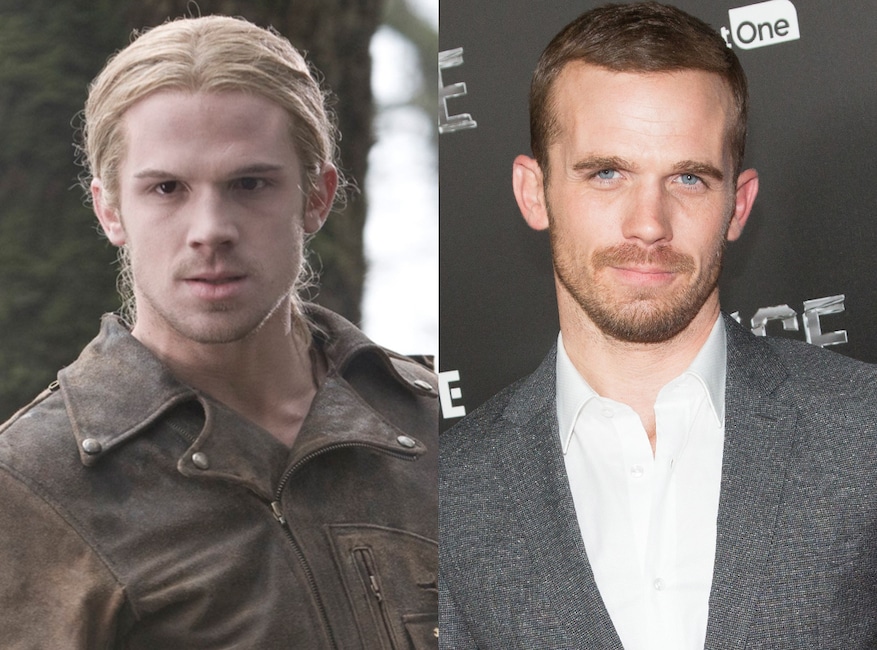 © Imprint Entertainment/Entertainment Pictures via ZUMA Press / Gabriel Olsen/FilmMagic
Cam Gigandet
Revenge for the villainous tracker vampire James' demise is what drives the rest of the Twilight series action (that and Bella's torturous romantic decisions), so it could've been difficult for Gigandet to shake the association. But he pressed right on, appearing in a slew of movies, most notably Easy A and Burlesque, and he was in the 2016 remake of The Magnificent Seven.
More recently he starred in the Audience Network crime drama Ice, which ran for two seasons.
Gigandet is also a father of two daughters, Everleigh and Armie, and son Rekker with his fiancée Dominique Geisendorff.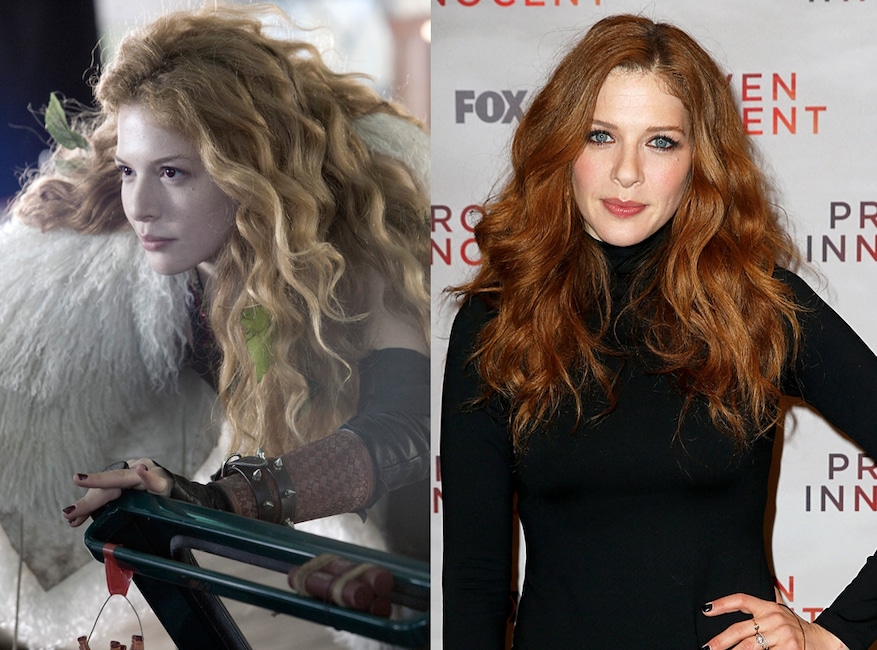 Summit Entertainment/Entertainment Pictures via ZUMA, Getty Images
Rachelle Lefevre
The vengeful Victoria was played by Lefevre for two of the films before being replaced by Bryce Dallas Howard—which Lefevre maintained came as a shock, but which Summit Entertainment insisted was due to the actress taking a role in an independent film that meant she wouldn't be on set when they needed her.
"Never did I fathom I would lose the role over a 10-day overlap," she stated at the time.
Since then, the Canadian actress has done a bunch of TV work, most prominently in the hit CBS series Under the Dome, based on the Stephen King book, which ran from 2013-2015.
Lefevre married chef Chris Crary in 2018 and they have a son together. "I used to joke I'd have to take up marathon running to stay married to him, because when he flirts with me he does it through food," the apparently well-satiated actress said on Rachael Ray in 2019 when she was promoting the Fox legal drama Proven Innocent, which ran for a season.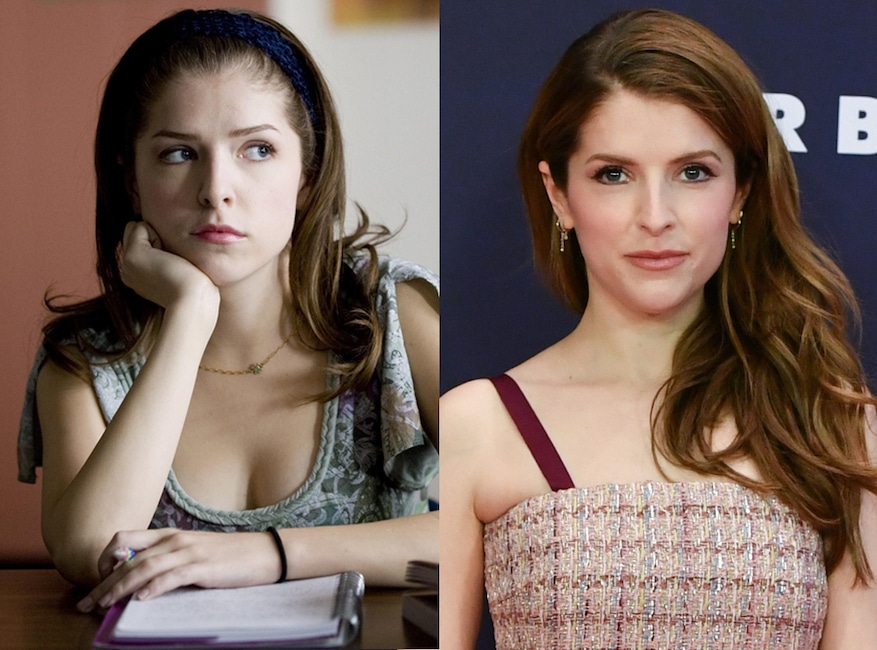 Summit Entertainment/Entertainment Pictures via ZUMA, Getty Images
Anna Kendrick
After playing Bella's a-little-bit-jealous pal Jessica Stanley in 2008's Twilight, Kendrick was nominated for a supporting actress Oscar for 2009's Up in the Air and ended up top-lining the Pitch Perfect franchise. The Broadway veteran has done seemingly all the genres: movie musicals (The Last Five Years, Into the Woods), comedy (Mike and Dave Need Wedding Dates), action thriller (The Accountant) and murder mystery (A Simple Favor)—and is fairly ubiquitous in commercials.
Kendrick also published a memoir, Scrappy Little Nobody, in 2016, and has reprised the role of Poppy in the animated sequel Trolls World Tour.
Article continues below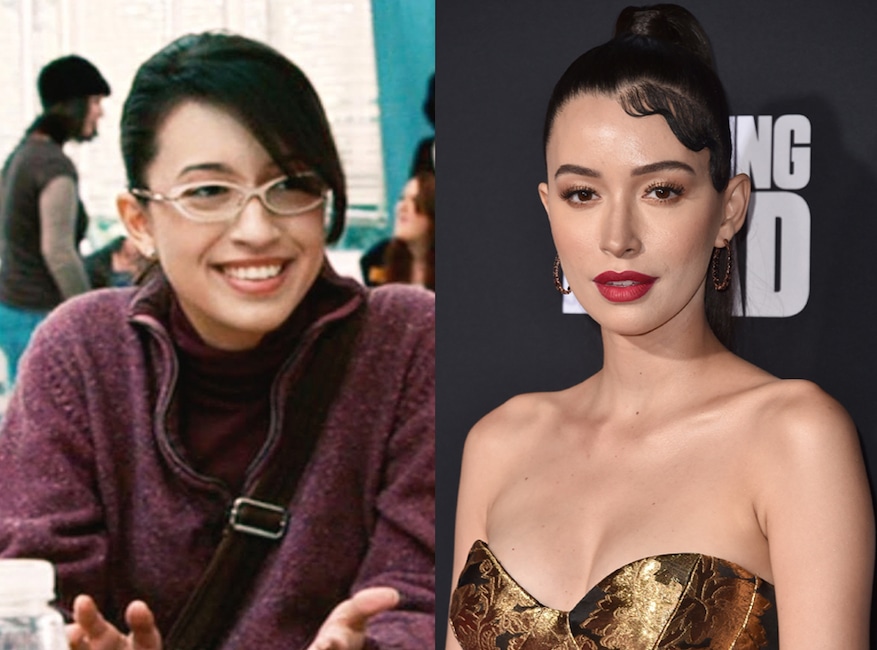 Summit Entertainment, Getty Images
Christian Serratos
The actress who had a small role as Bella's kind friend Angela went on to more undead antics as Rosita on The Walking Dead, and she'll have the stage all to herself playing iconic Tejano pop star Selena Quintanilla in the upcoming Selena: The Series on Netflix.
Serratos is mom to a daughter with her longtime boyfriend, New Politics singer David Boyd.
Watch the video to hear Meyer's announcement.
Source: Read Full Article