Roman Abramovich Owns A $1.5 Billion Yacht: 20 Images That Show Money Is No Object For Him
An insanely wealthy Russian-Israeli billionaire businessman, investor, and politician, if Roman Abramovich wants something it is incredibly likely he will go after it. For instance, a major reason the world is aware of what he owns is that he declared his assets in order to run for office in the past. This began our fascination with the incredible things that Abramovich buys for himself.
One of the gaudiest things that Roman Abramovich has purchased over the years, his massive Eclipse yacht, is a great example of the life of luxury he leads. Considering it set him back $1.5 billion to buy and has made upgrades to it since, to say it is an amazing piece of machinery is a huge understatement. That said, it is far from the only exorbitantly expensive thing he has bought which is something we think more people should be aware of. Coming to that conclusion inspired us to put together this list of twenty images that show money is not an object for Roman Abramovich.
In order for an image to be considered for possible inclusion on this list, it first and foremost needs to be associated with something that Roman Abramovich has spent his money on. While that means most of the things you will see are are owned by the man, in some cases we've included shots that represent his many financial holdings. Additionally, we want to make it clear that we don't have any personal information about anything the man buys so we've had to rely on public reporting.
20

The Moon
Okay, okay, we want to start out this entry by making one thing clear, Roman Abramovich has never owned the moon. That said, you don't have to worry, this entry isn't a particularly odd attempt at trolling our readers as he bought one hundred acres of the Earth's moon in 2008 for his girlfriend Daria Zhukova. Far from the most expensive use of his money, as it cost just over $2,500, most of us would never consider following suit as we have serious expenses we may struggle to meet.
19

Modern Art Collection
A photo that represents only a small part of the art Roman Abramovich has acquired over the years, the truth is that his collection is something of a black box. That is because it is only his most extravagant of purchases that make enough of a wave for the masses to find out about them. That said, it is abundantly clear that he owns a huge amount of art. In addition to that, some of the pieces he has bought include work by Francis Bacon and Lucian Freud that cost many tens of millions.
18

Pagani Zonda R
The first of several vehicles on this list that can only be driven on racetracks, it is abundantly clear that Roman Abramovich has more than enough money to spend on going fast in circles. A model of car that was only manufactured 15 times, this car looks like something out of a sci-fi movie and we can only imagine it zipping by us. Said to cost $1,400,000, there are very good reasons why they refer to it as a supercar.
17

Wildcat Ridge
The kind of property and building we could imagine seeing once we've died and gone to heaven, the Wildcat Ridge residence is a marvelous combination of nature and design. Built on the top of a mountain with some of the most stunning vistas in the world, there is a main residence and a space for visitors as well. Said to have cost Roman Abramovich more than $36 million in 2008, that is a mind-boggling amount of money to spend in order to hit the slopes in style.
16

Bugatti Veyron
Without a doubt, one of the most impressive cars built in the last 20 years, in some people's minds, you can't be considered a true high-end car collector without owning a Bugatti Veyron. Designed by the Volkswagen Group, the original version of the car could reach a staggering 407 km/h and it was named the car of the decade by the series Top Gear. At one time considered the fastest street legal car ever made, this baby would have set Roman Abramovich back $1,700,000 if he paid the typical price.
15

Boeing 767
Believed to be the nicest way to travel the world, if you can afford to rent or buy a private jet then you are in for one hell of an experience. As a result, most huge celebrities have been photographed either entering or departing a relatively small but classy jet of their own. Of course, when you are Roman Abramovich, something so meager just won't do. Instead, he travels on a Boeing 767, a mid-to-long range twin-engine jet airliner that typically has space for as many as 375 people, depending on how close the seats are.
14

Upper Eastside Mega Mansion
More of a concept than a reality at this point, if there is one thing that we can say about Roman Abramovich it is that he is a man of vision. That is why he decided to buy four attached townhouses on the upper East Side of New York with the express purpose to tear them down and build a single mega mansion. He ended up changing course and downsized his plans to only feature 3 properties, but in our opinion, that only makes this story more incredible as he forked over loads and then changed his mind.
Featured Today
25 Mistakes Every Tourist Makes When Visiting The UK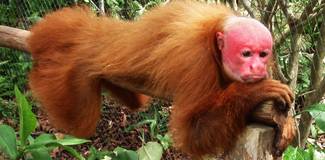 25 Of The Weirdest Animals And Where People Have To Travel To See Them

25 Ways To Do Disney With The Family Without Breaking The Bank

13

Submersible
A single feature of the yacht that inspired this list, if your ship has a sub of its own, we think that deserves its own entry. That said, we do want to make it clear that the specific submersible pictured here is not Roman Abramovich's. Still, there is no doubt that he owns something like this and honestly, even though we know how crazy rich Abramovich is, we find that hard to believe. Capable of diving up to 150 feet under the ocean, we would love to take a ride on a sub like this.
12

Gouverneur Beach Estate
One of the go-to indicators for an obscenely wealthy character in a film, when someone is written to own beachside property, then they come across like a much bigger deal than they otherwise would. Then you have Roman Abramovich, a man that not only purchased a home near water but he also snagged the beach itself. A 70-acre property on the Caribbean island of St. Barts, when Abramovich signed on the dotted line it reportedly solidified the single largest real estate deal in all of 2009.
11

Ferrari FXX
One of the rarest things in the car world, when a company like Ferrari creates a prototype for a vehicle and you are able to get one of them it says an awful lot about your purchasing power. Possessing an engine that has 789 horsepower and can hit two hundred fourteen miles per hour, it is not a car for the faint of heart. Sold for an astonishing $2,100,000, we can totally see Roman Abramovich beaming with pride just looking at this car.
10

Fyning Hill Estate
One that got away, Roman Abramovich's Fyning Hill estate ceased to be a part of his holdings, but it isn't because he got sick of it and sold the property off. Instead, when he got divorced he ended up agreeing to give his ex-wife this home that he'd spent more than $20 million. We know that figure may not sound as impressive considering how much he spent on his other properties that appear on this list. However, when you think about the fact that losing this estate barely made a dent in his holdings it is hard to imagine.
9

Aston Martin Vulcan
Another racetrack only vehicle in Roman Abramovich's expansive car collection, this expertly put together piece of machinery can go from 0 to 60 in less than 3 seconds. A vaguely futuristic looking car that Aston Martin only produced 24 of, they clearly knew that demand would be higher than supply when they decided on the Vulcan's price point. Able to charge their customers $2,300,000 for this uber-rare vehicle, it takes the kind of wealth Abramovich has to afford such a lavish purchase.
8

Chelsea Football
The flashiest single purchase that Roman Abramovich has ever made, most things he has bought garner attention because of how expensive they are even though they don't affect other people. On the other hand, when he purchased the Chelsea Football Club in 2003, it ensured that he would remain in the public eye, at least in terms of footy fans. On top of that, even though the club initially cost him $140 million, since then, he has continued to fund the team to the point where he must have receipts of £2 billion in total.
7

Lowndes Square Estate
The only image on this list that isn't just a photo, when we came across the mock-up of the layout of Roman Abramovich's Lowndes Square estate we thought it was too powerful to exclude. Incredibly illustrative of how impressive this home truly is, when you have an entire section on two different floors strictly for staff there really isn't much more to say. Well, that isn't exactly true as we would be remiss if we left out the fact that this estate is said to have cost Abramovich as much as $200 million.
6

Maserati MC12 Corsa
A two-seater sports car that is manufactured by the Italian car maker Maserati, the MC12 Corsa is an incredible piece of machinery that was built to compete on racetracks only. Illegal to drive on a city street, when you buy this car you own it outright but Maserati is responsible for storage, upkeep, and maintenance of it surprisingly enough. Estimated to cost around $2,700,000 today, spending that much on a car that can only be used in a limited way says a lot about the kind of money Roman Abramovich has.
5

Kensington Palace Gardens
Said to contain more than 15 bedrooms and 16,000-square feet when Roman Abramovich first bought it, he spent £90 million on this home which he bought outright. Located in arguably the swankiest area of London, England, legally this house is partially owned by a national trust which only means certain areas of it have to be open to the public on specific days. Despite that, he still sought and received permission to massively remodel the home by digging up an old pool and replacing it with a four thousand square foot "leisure complex."
4

Porsche 911 GT1 Evo
The kind of car that would be the crown jewel in virtually any car collection, the Porsche 911 GT1 Evo is now a classic car of sorts since it was built in the mind-90s. Designed for competition and only legal on racetracks, this amazing supercar has been clocked at a truly astonishing 205 miles/hour. Only available for second hand sales now, when a Porsche 911 GT1 Evo goes up on the auction block you can bet it will sell for a lot as one sold for more than $5.5 million in the past.
3

Eclipse Yacht
Reported to have cost Roman Abramovich $1.2 billion, even at that price he has spent further money to have it updated, in some odd ways reportedly. Built with the previously written about sub, 2 helipads, 2 swimming pools, a home cinema, and 24 guest rooms, that was all there before the yacht was worked on further. In fact, since then it has also been outfitted with bullet proof glass, anti-paparazzi lasers, and a missile-defence system if reports are to be believed.
2

Tropical Island
Often included in lists of famous people that own private islands, despite that we can't find a single article that we can definitively say features a picture of his lavish getaway. As a result, we've used this stand in picture to represent the tropical land that he bought for a couple of different reasons. We say that because he reportedly bought his own island for 2 reasons, in order to throw huge parties and as the intended home of a museum that would house his art.
1

The Château de la Croë
A list that contains several truly mind blowing estates and properties, Roman Abramovich's The Château de la Croë villa stands out for a number of reasons. Previously owned by the Duke of Windsor, this property in the South of France had been damaged by fire in the 1980s. However, spending the cash on repairs is a small price to pay if you want to own a home that is noteworthy enough to have its own Wikipedia page. Perhaps that is why it was claimed in a biography about Abramovich that The Château de la Croë "is his greatest love."
References: therichest.com, telegraph.co.uk, telegraph.co.uk, wowamazing.com,   huffingtonpost.com, businessinsider.com, superyachtfan.com, smh.com.au,  hesun.co.uk, forbes.com, dailymail.co.uk, independent.co.uk, businessinsider.com,   curbed.com, curbed.com, businessinsider.com, 6sqft.com, businessinsider.com,   musclecarszone.com, independent.co.uk, caandesign.com, standard.co.uk, businessinsider.com, youtube.com, dailymail.co.uk
Source: Read Full Article