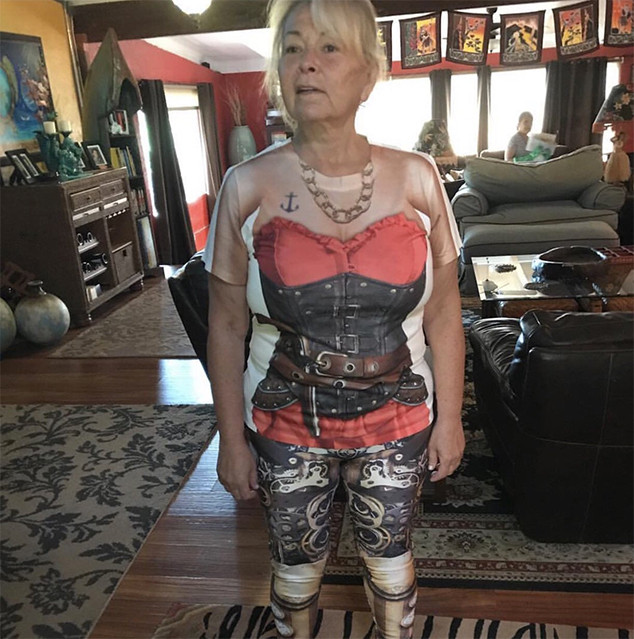 Twitter / Roseanne Barr
Roseanne Barr says she is "fine" and has had "no medical issues" following online rumors that she suffered a heart attack.
A man alleging to be the 66-year-old former Roseanne star's assistant "Frank" recently made the claim while calling Sputnik News radio host Lee Stranahan as he was filming a live Periscope video, spurring further speculation on social media.
"I'm fine," Barr tweeted on Saturday night, alongside a photo of herself posing in a pirate wench-themed T-shirt and printed leggings.
An hour later, she wrote, "I was the victim of a prank. I've had no medical issues. I'm spending time at home with my family and relaxing."
Stranahan later said in another Periscope video that he was "genuinely upset" by the call. He said he has been in contact with Roseanne in the past and that the actress' name and phone number had popped up when the caller had phoned him.
Her photo marked the first time she has shared on social media a still photo of herself since August, when she posted a selfie and tweeted, "Got new Dr.'s and am doing better now. Thanks everyone!"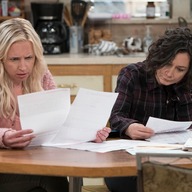 Photos
The Conners: See the Iconic TV Family Living Life Without Roseanne
Barr has largely kept away from the spotlight since ABC canceled her reboot of Roseanne in May after she tweeted that Valerie Jarrett, a black former Obama administration adviser, was like if "Muslim Brotherhood & Planet of the Apes had a baby."
Following accusations of racism, Barr apologized and said she had been "Ambien tweeting," adding she was "not a racist, just an idiot who made a bad joke." Over the past few months, she has apologized for her words again in select interviews.
Meanwhile, ABC is airing a Roseanne spinoff series, The Connors, with Barr's character having been killed off.
Source: Read Full Article