British subject or not, the Windsors are a constant topic of fascination around the world. If that name doesn't ring a bell for you, you might know them better as the British royal family. With Queen Elizabeth II still on the throne after 64 years, she's the longest reigning monarch in the world. And in the years since, she, her children, her children's children, and their spouses have been almost daily tabloid fodder.
But let's forget about all the controversies, scandals, and pomp and circumstance for a minute. Here's something you might not know about the Windsors: They love their cars. During World War II, then-Princess Elizabeth served in the British Royal Army as a truck mechanic. While she was there, she developed a lifelong love of rugged off-road vehicles. Ever since, one of her pastimes (no kidding) is driving herself around in one of the several manual transmission 4x4s kept at her rural estates.
Apparently, that passion runs in the family. From the dozens of cars the royals have driven — whether they were kept for decades or cast off after a few years — we get an interesting picture of how their automotive tastes have changed from generation to generation. Picking out a few notable highlights from the past seven decades, here are some of the most memorable royal rides. 
1. 1950 Rolls-Royce Phantom IV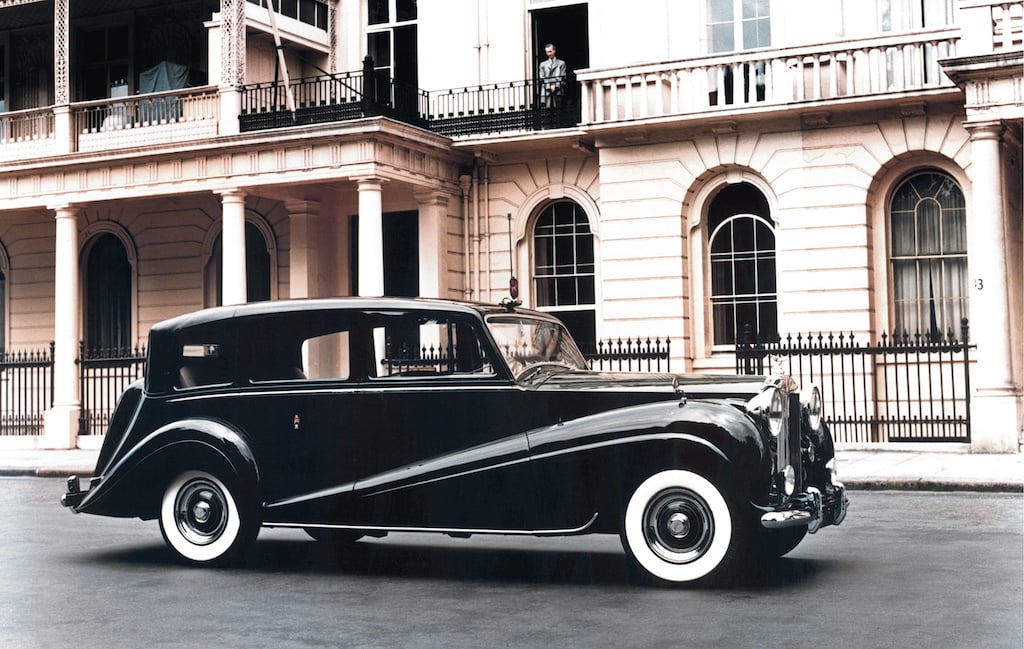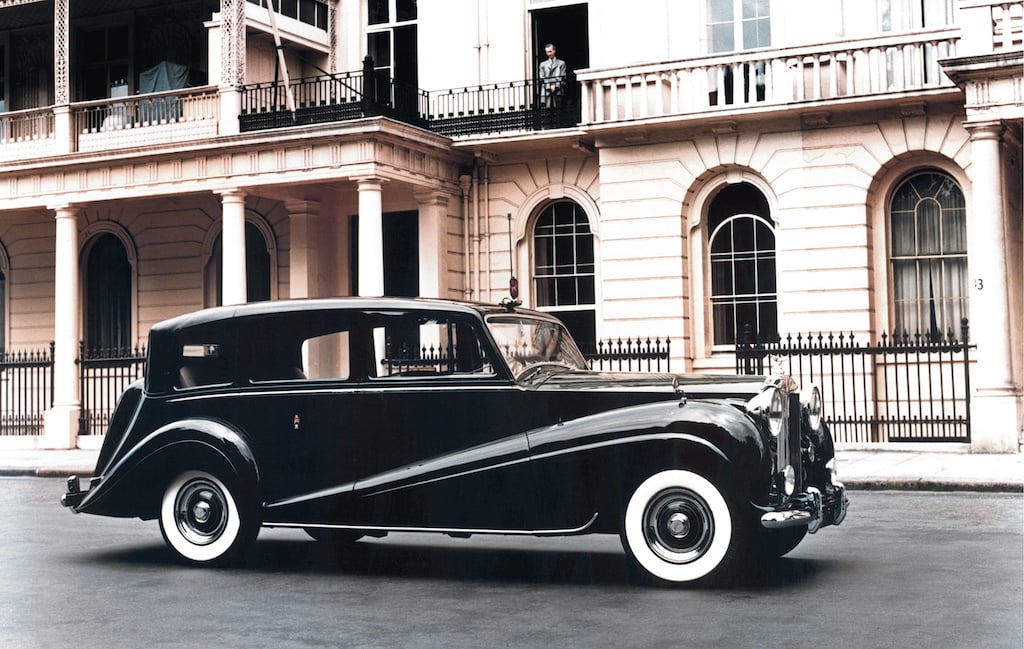 1950 Rolls-Royce Phantom IV | Rolls-Royce
Launched in 1949, the Phantom IV was designed by Rolls-Royce to serve as a state car. Only 17 were built, and they were only sold to heads of state. The first car was delivered to Princess Elizabeth and the Duke of Edinburgh in July 1950. It was Valentine green when it was delivered. But when Princess Elizabeth became Queen Elizabeth II in 1952, it became an official state car and was painted claret and black, the royal family's official color scheme. The car is still in official use and was used in Prince William's and Kate Middleton's wedding motorcade in 2011.
Next: The queen has been a fan of this brand since it launched. 
2. 1953 Land Rover Series I
Prince Philip with a 1953 Land Rover Series I. | Ben Stansall/AFP/Getty Images
The queen could be one of the few people on the planet who has been driving Land Rovers since they came out. In 1948, her father, King George VI, was presented with the 100th Series I truck off the line. Five years later, the freshly minted queen bought one of her own. The tough-as-nails SUV has served in official capacities ever since.
Next: This 4×4 has been a favorite among the royals for decades. 
3. Land Rover Defender
Land Rover Defender | iStock.com/Manuel Gonzalez Olaechea Franco
About 70 years later, and the Defender is still part of the Royal stable. A direct descendant of the Series I truck, the Defender is reportedly a favorite of the queen's, as it reminds her of the military trucks she worked on during World War II. Her favorite is rumored to be a black 110 Model from 2002, with a TD5 diesel engine. The Defender left production in 2016, but we're sure the royals will keep them at their estates for years to come.
Next: This ex-royal vehicle spent decades rotting in a field. 
4. 1970s Range Rover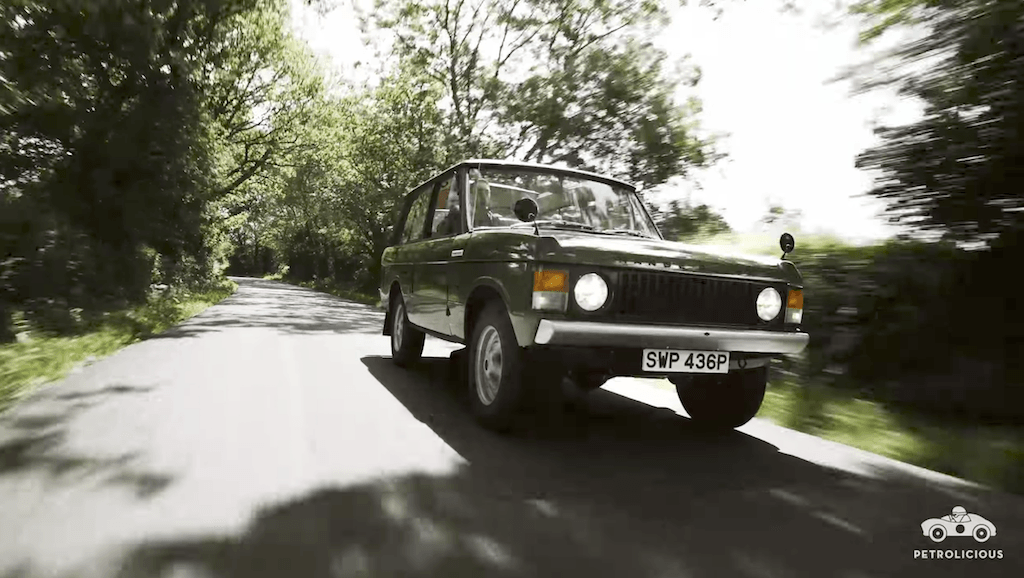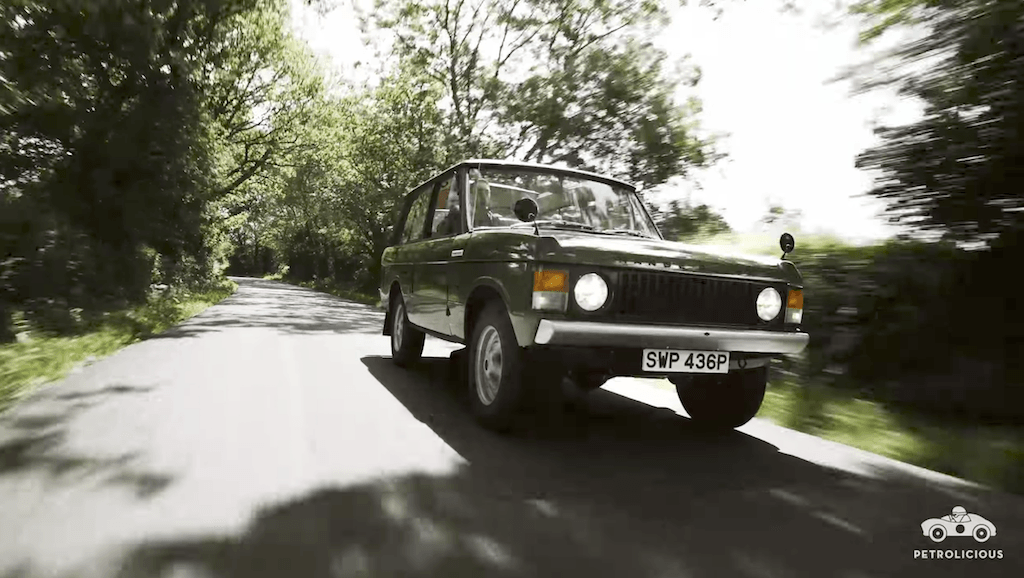 1970s Range Rover | Petrolicious via YouTube
In 1970, Land Rover launched the Range Rover, one of the world's first luxury SUVs. Unsurprisingly, it didn't take long for the royal family to become big fans. This classic two-door was originally owned by the royal family but was later found abandoned in a field where it had sat for decades. When its royal provenance was discovered, it was treated to a no-expense-spared two-year restoration. Now it's probably in better condition than when it left the factory over 40 years ago.
Next: This car has remained in service for nearly 40 years. 
5. 1978 Rolls-Royce Phantom VI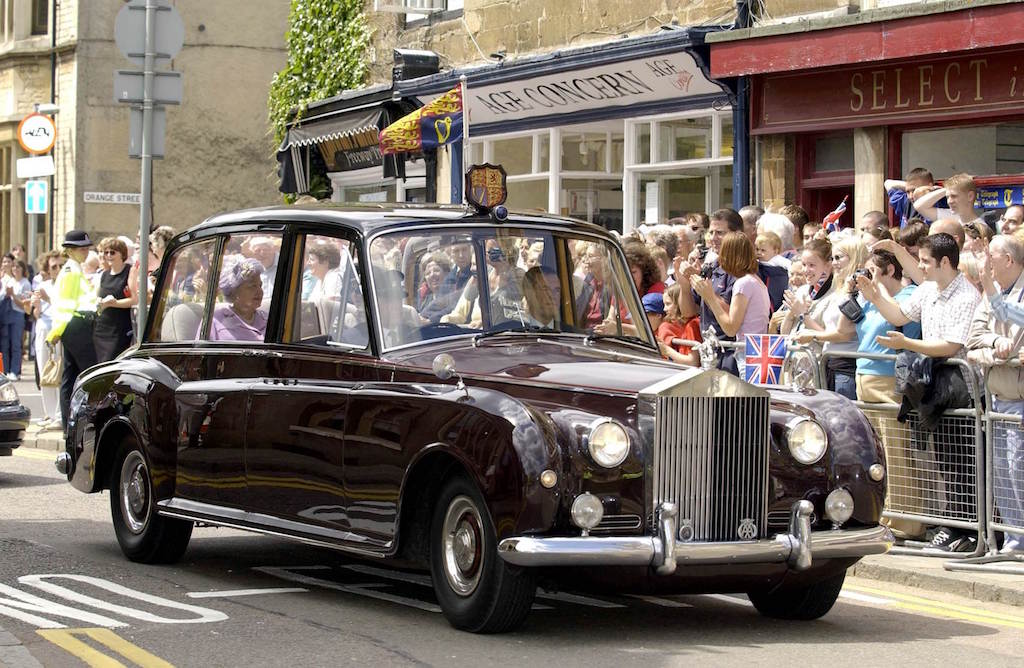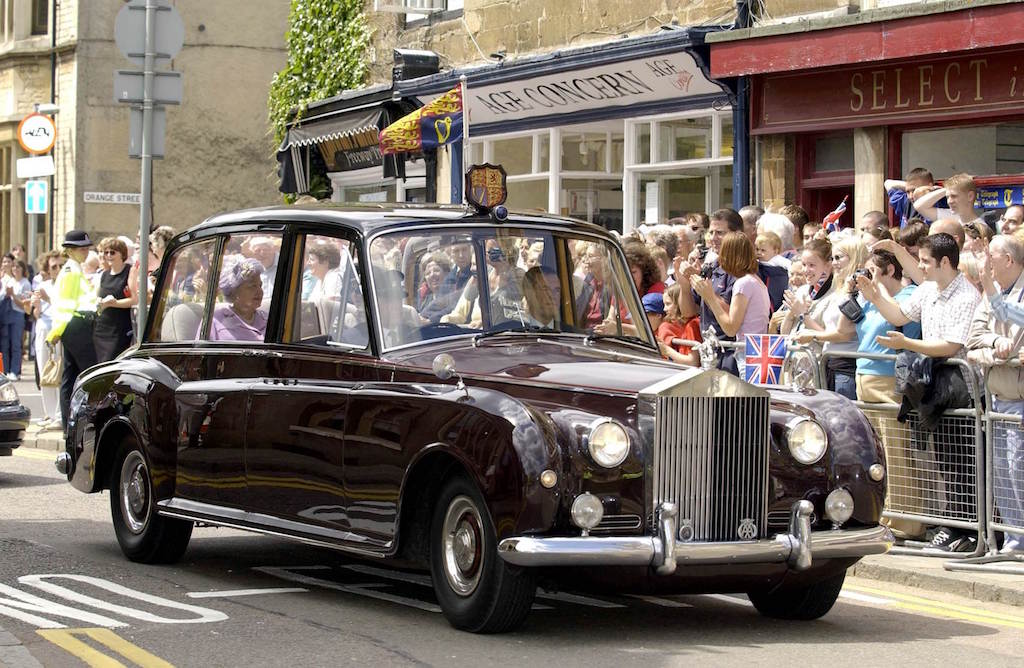 1978 Rolls-Royce Phantom VI | Rolls-Royce
For the queen's Silver Jubilee (25 years on the throne) in 1977, Britain's Society of Motor Manufacturers and Traders presented her with a brand new Rolls-Royce Phantom VI. While this model had an astonishingly long production run (1968 to 1992), the queen has kept this one in royal service. It served as Prince William and Kate Middleton's wedding limousine in 2011.
Next: This classic nameplate was a big leap forward for the royal family. 
6. 2015 Range Rover Laundaulet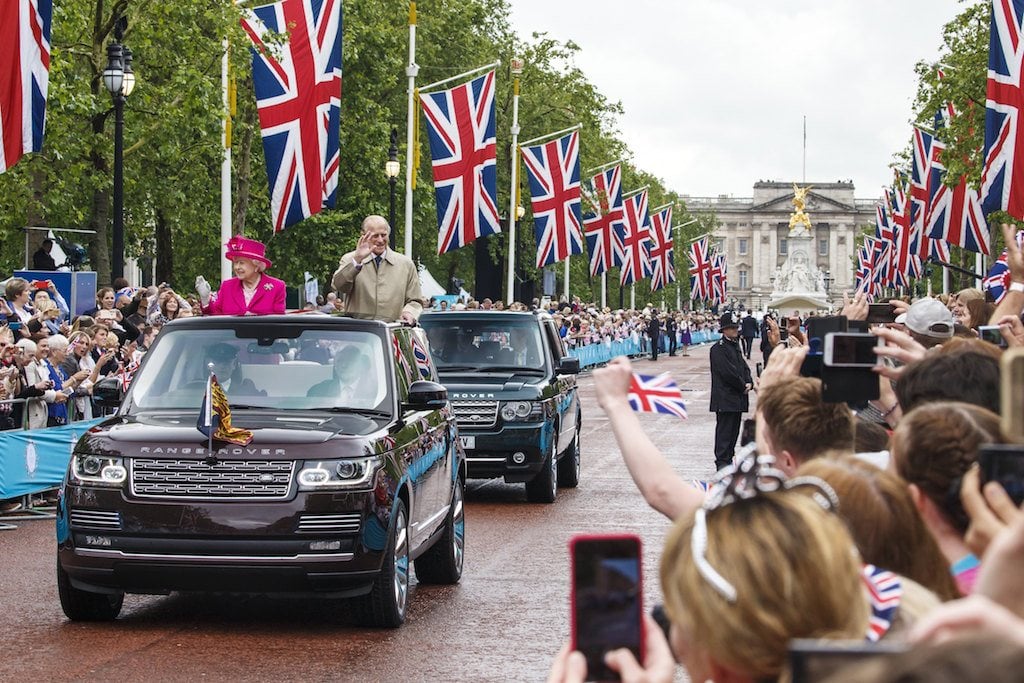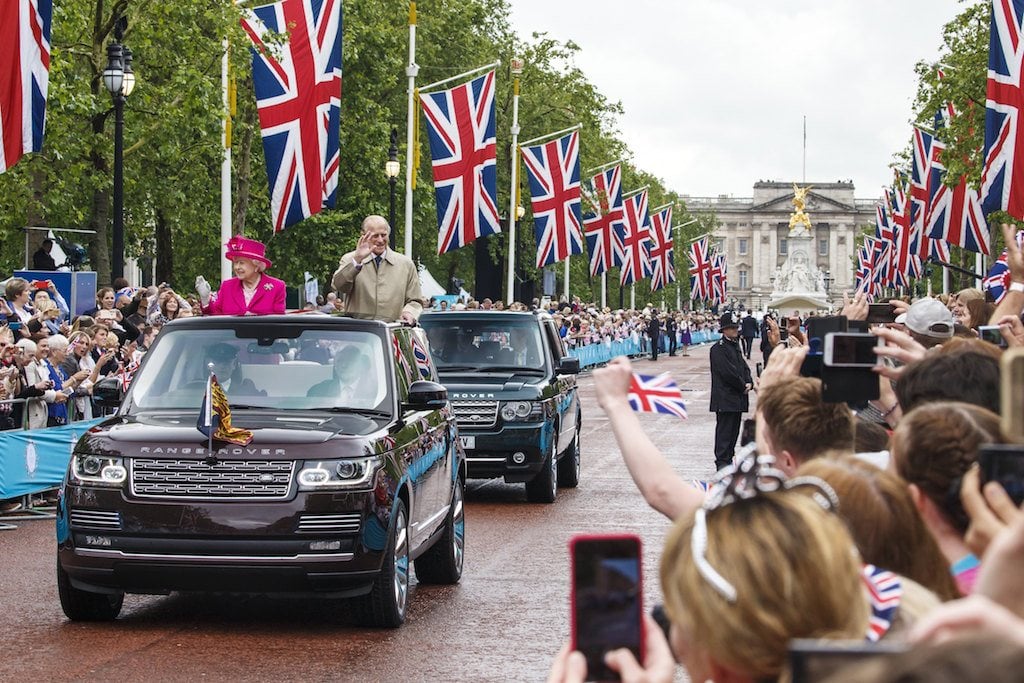 The royals in their 2015 Range Rover Landaulet | Land Rover
With the queen's relationship with Land Rover going back to the beginning, it shouldn't be a surprise that the official State Review vehicle is a Range Rover. What makes this interesting is that her current model is a Landaulet, with a convertible top from the front doors back. The truck also marks a big technological leap forward for the royal family: It's a hybrid.
Next: This car marked the end of an era for British cars. 
7. 2003 Rover 75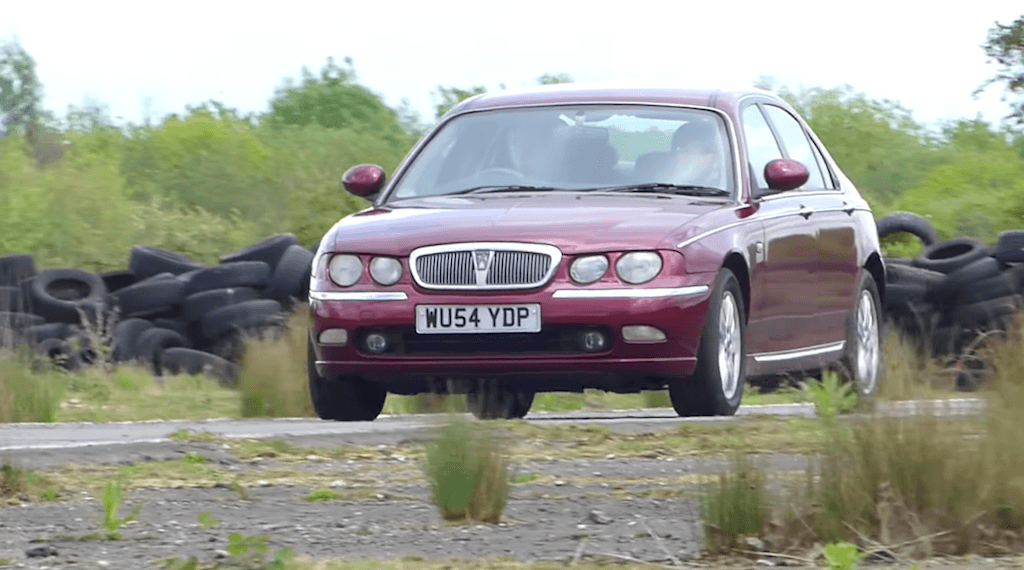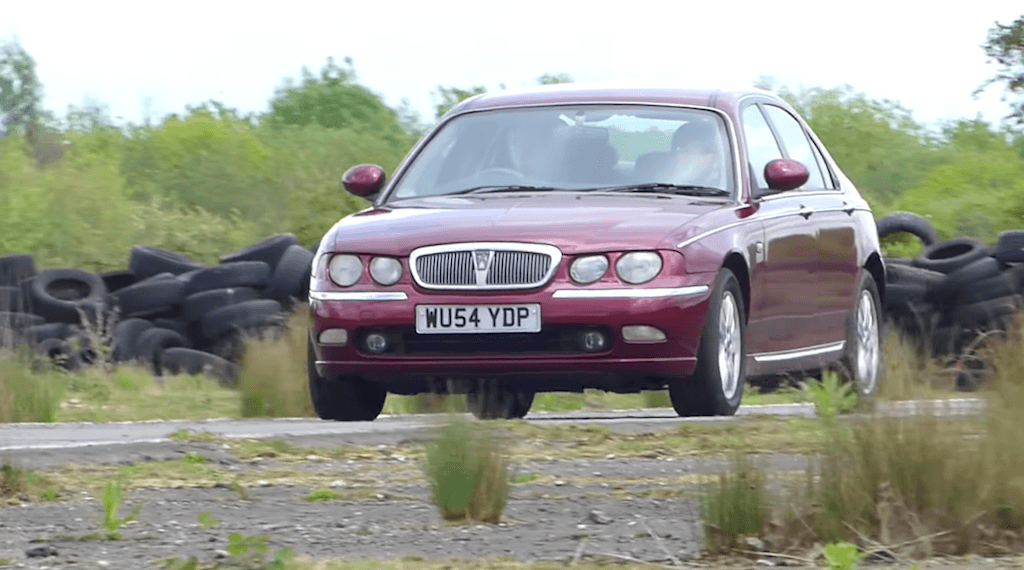 2003 Rover 75 | RegularCarReviews via YouTube
As you might be able to infer, Land Rover wouldn't exist without Rover. The storied British automaker served in various Royal capacities right up until it disappeared in 2005. Prince Andrew, ninth in line for the British throne, was known to drive a 75, the last Rover luxury sedan, in the 2000s.
Next: Royal provenance or not, this car is an icon. 
8. 1969 Aston Martin DB6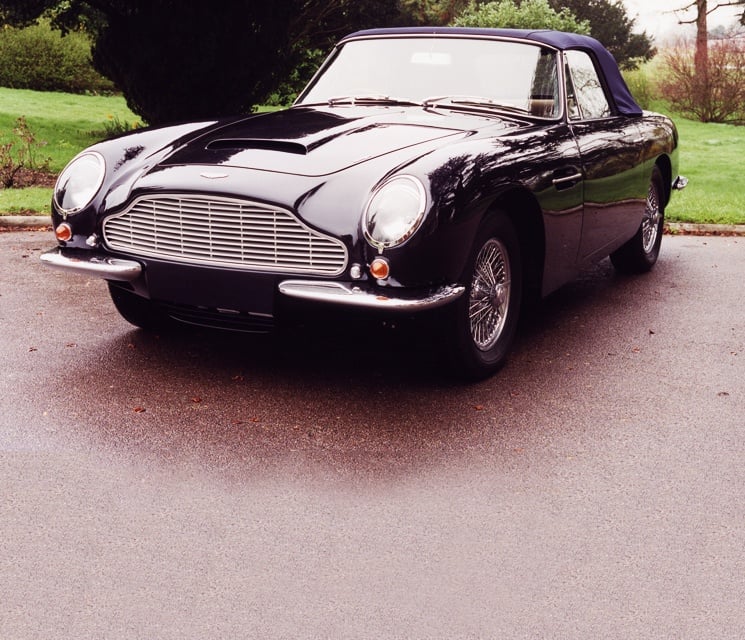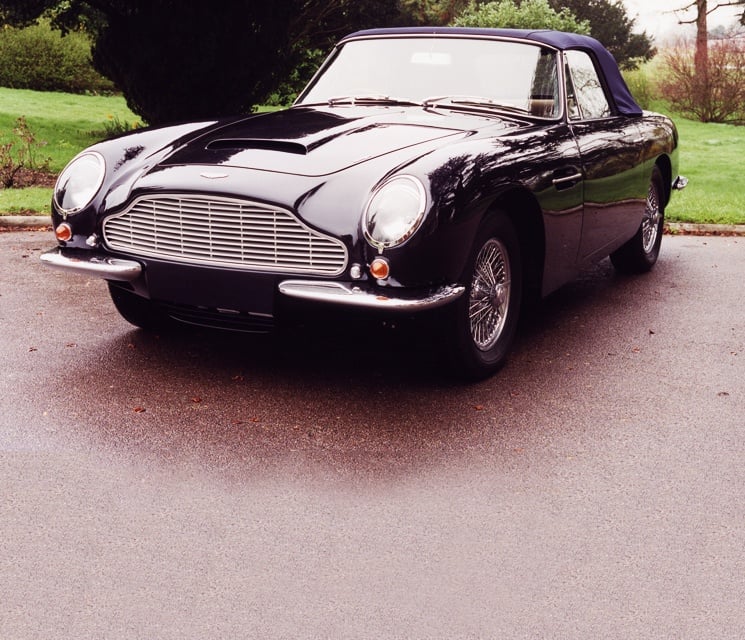 This 1969 Aston Martin DB6 Volante is identical to Prince Charles' car. | Aston Martin
For his 21st birthday, Queen Elizabeth gave Prince Charles this blue Aston Martin DB6 Volante. One of just 140 built, Charles' car was designed to run on ethanol. Nearly 50 years on, classic Aston is still a prominent member of the Royal motor fleet.
Next: Is this the most inconspicuous car ever owned by the Windsors? 
9. 1999 Volkswagen Golf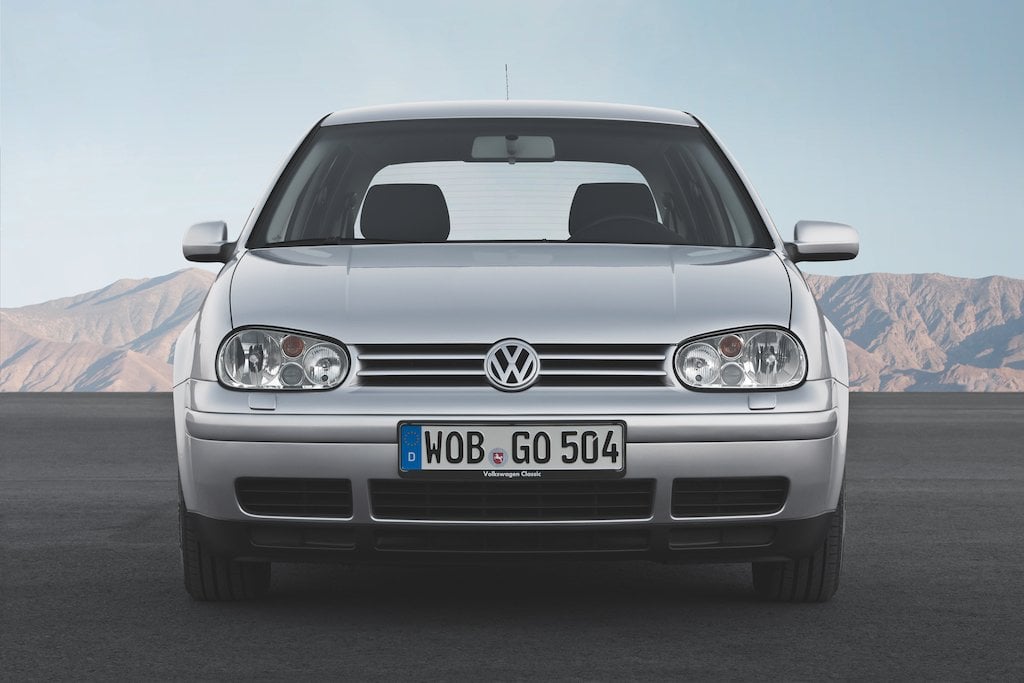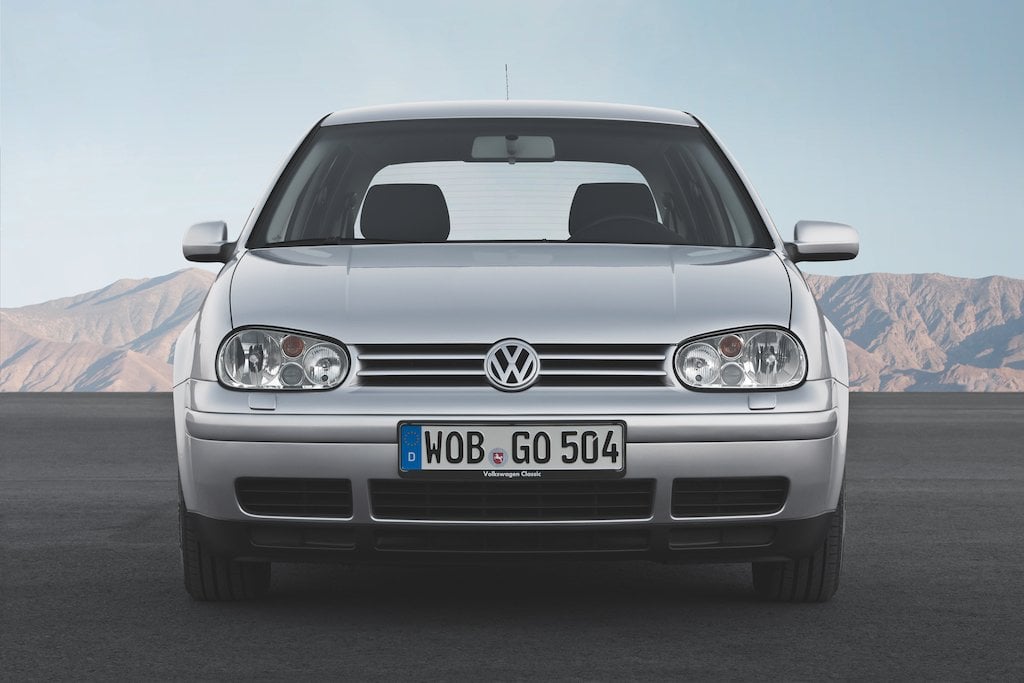 1998 Volkswagen Golf Mark IV | Volkswagen
In 1999, Prince William was gifted a brand new Volkswagen Golf. One of the best-selling cars in Europe, the Mark IV Golf presumably helped the young royal travel incognito. We don't know what happened to this modest VW, but considering that license plates stay with a car for its lifespan in England, a quick search of the plate numbers could provide a clue as to where it ended up.
Next: Over 50 years on, this is still a favorite of the queen.
10. 1961 Vauxhall Cresta Friary Estate
Vauxhall Cresta Friary Estate | Charles01/Wikimedia Commons
Vauxhall until very recently was General Motors' subsidiary in England. (It was sold to Peugeot-Citröen.) And though it's largely been a middle-class brand, the queen is said to be very fond of it.
Several Vauxhalls have been owned by the royal family over the years, but the queen's favorite is this 1961 Cresta Estate. Modified by the coachbuilder Friary, the car was fitted with a gun rack and fishing pole holders for duty at the 20,000 acre Sandringham House in northeast England. In 2015, the royal Cresta was featured at the Vauxhall stand at the NEC Classics Show, the largest classic car show in England.
Next: One of the most visible cars in the royal fleet
11. 2002 Bentley State Limousine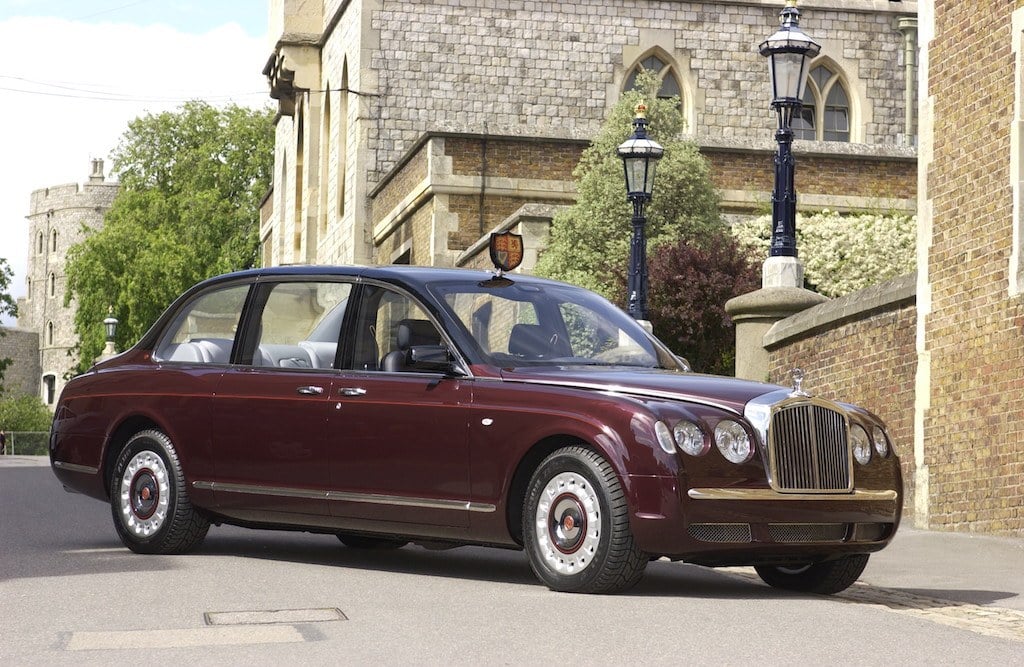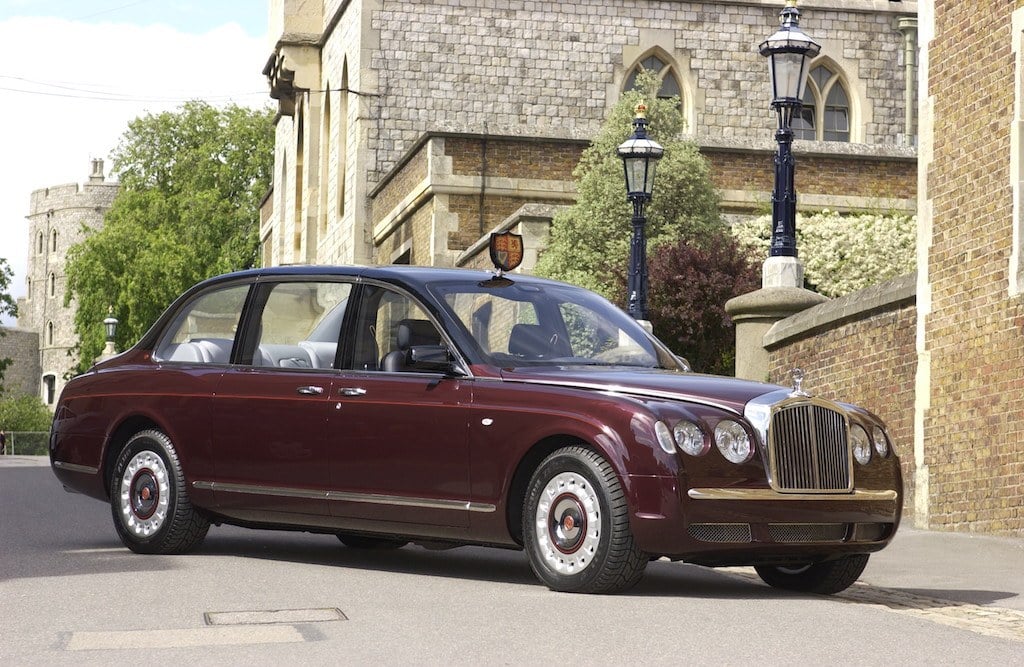 2002 Bentley State Limousine | Bentley
In 2002, Queen Elizabeth was given a pair custom built State Limousines. A unique design based on an Arnage R, the limousines were some of the first designs built by Bentley after Volkswagen acquired it from Rolls-Royce. In 2009, the royal family announced that the cars would be converted to run on biofuel. The two limousines still see regular service today.
Next: This British classic was used to fly under the radar. 
12. 1971 Rover P5B
1971 Rover P5B | Charles01/Wikimedia Commons
The Rover P-Series isn't well known outside of England, but in its day (1958 to 1973) it was a sporty and elegant luxury car. In her younger years, the queen liked going out incognito from time to time, and this was her favorite car to do it in. Today, her 1971 P5B in Arden Green is on display at the British Motor Museum.
Next: The younger generation has a soft spot for German cars. 
13. Audi A5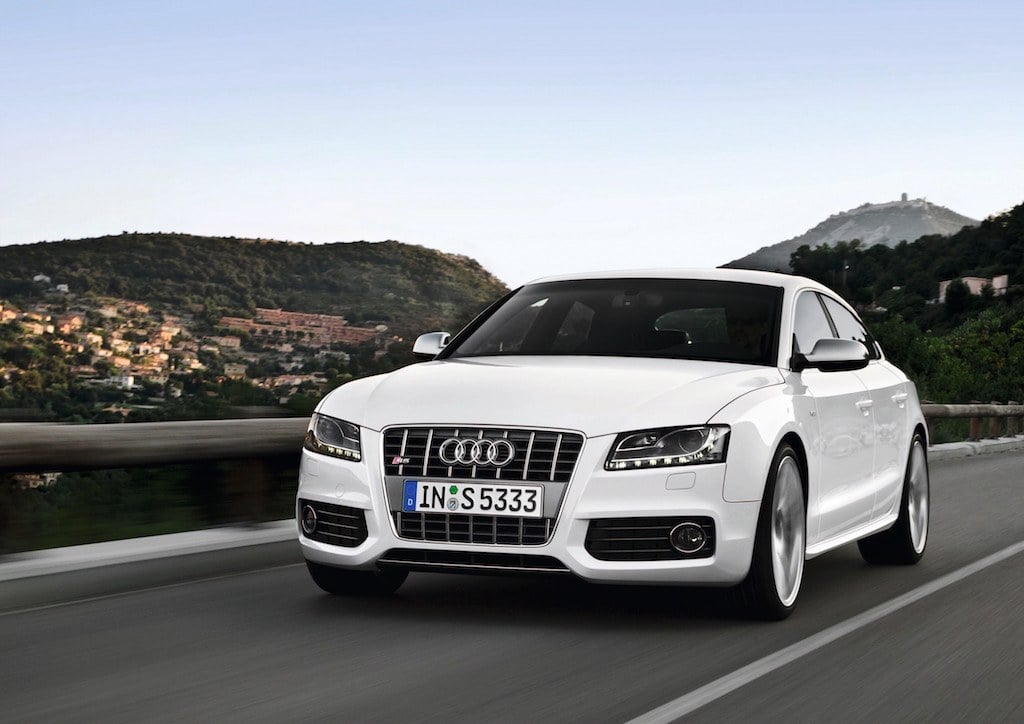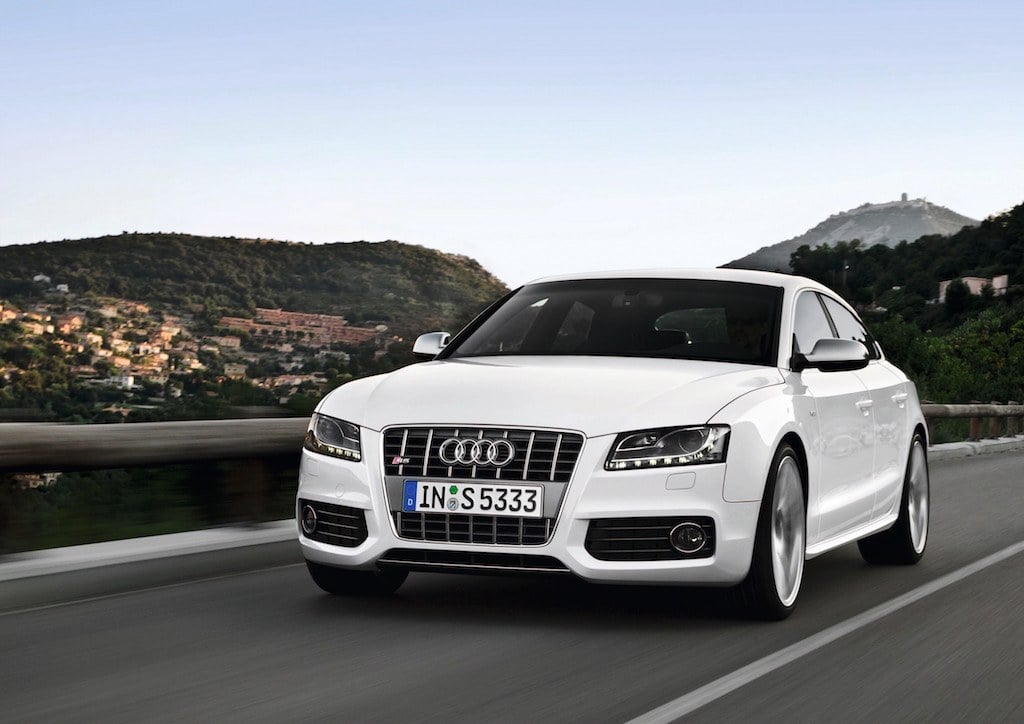 2012 Audi S5 Sportback | Audi
For the past few decades, the Windsors have had a close relationship with the Volkswagen Auto Group. After graduating from Volkswagens, Princes William and Harry have been known to drive Audi's A5. Family man William has owned several A5 Sportbacks, a sensible sedan, since 2011. The younger Harry drives the hotter two-door S5, with a limited top speed of 174 miles per hour.
Next: The first production model off the line was delivered to the queen. 
14. Bentley Bentayga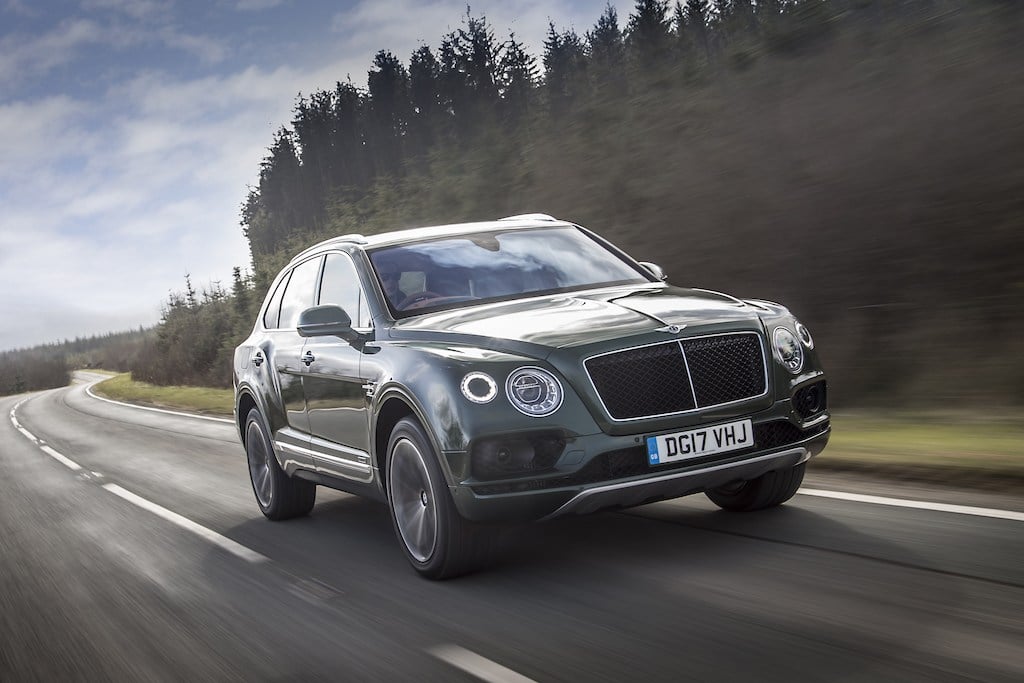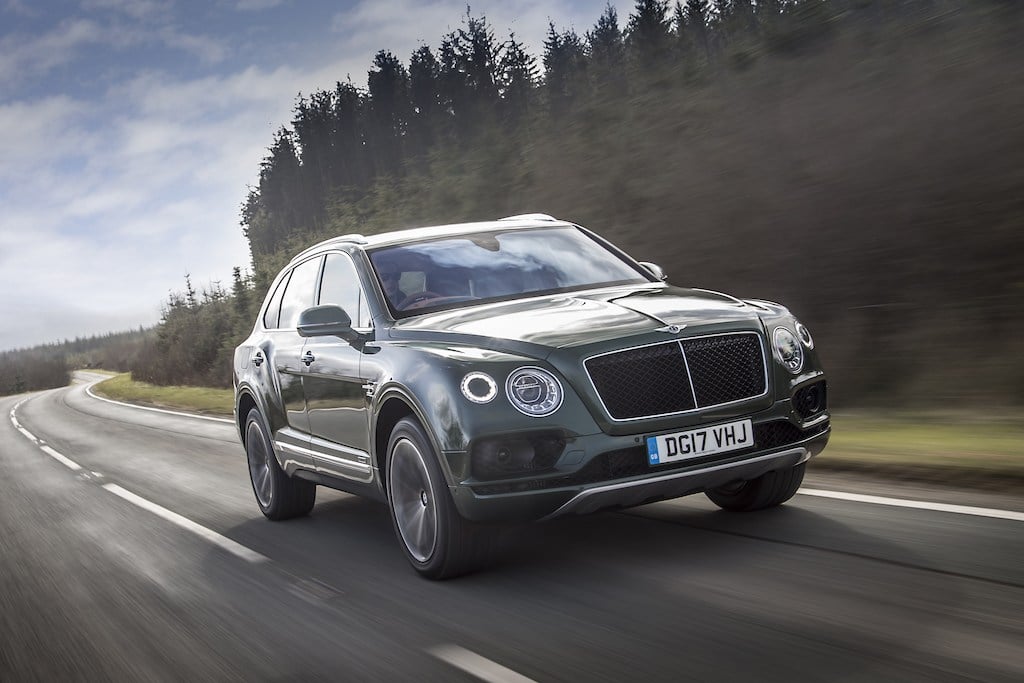 2018 Bentley Bentayga | Bentley
Bentley spent years (and several billion dollars) developing the Bentayga, ushering in a whole new class of ultra-luxury SUV in the process. And the first one off the line was delivered to none other than the queen. Finished in dark green like all of her personal vehicles, the Royal Bentayga resides in Scotland, where she uses it on hunting expeditions.
Next: This ex-royal car turned up for sale online. 
15. 2012 Bentley Mulsanne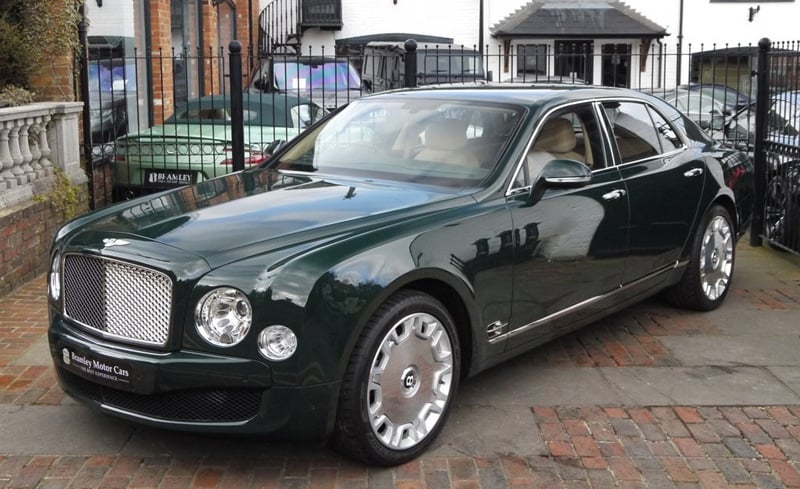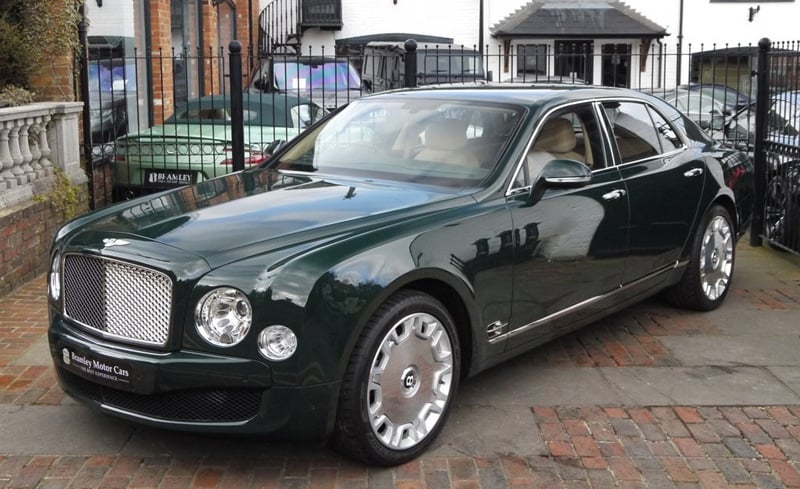 Queen Elizabeth's 2012 Bentley Mulsanne | Bramley Motor Cars
In 2012, Bentley built 60 Diamond Jubilee Mulsannes to commemorate the 60th anniversary of Queen Elizabeth's ascendancy to the throne. One of those cars ended up in the hands of the queen herself, serving as one of her personal cars. Despite its good looks and opulent interior, it didn't stay in the royal fleet long. As of April 2016, it was for sale on British Auto Trader for $285,000.
Next: This car was a staple in the tabloids in the early '90s. 
16. 1994 Audi A4 Cabriolet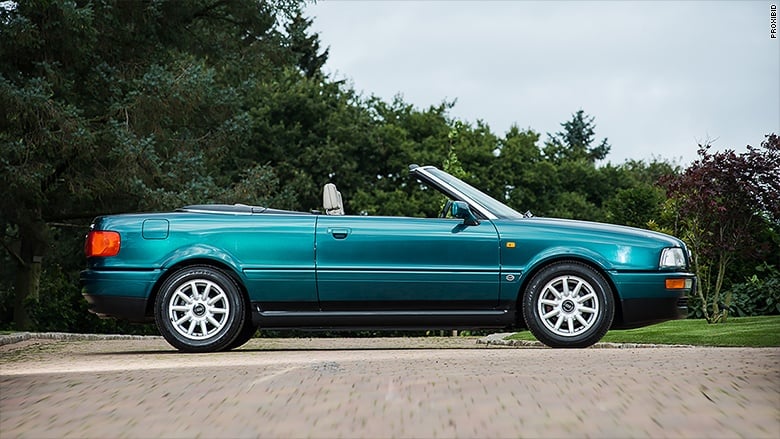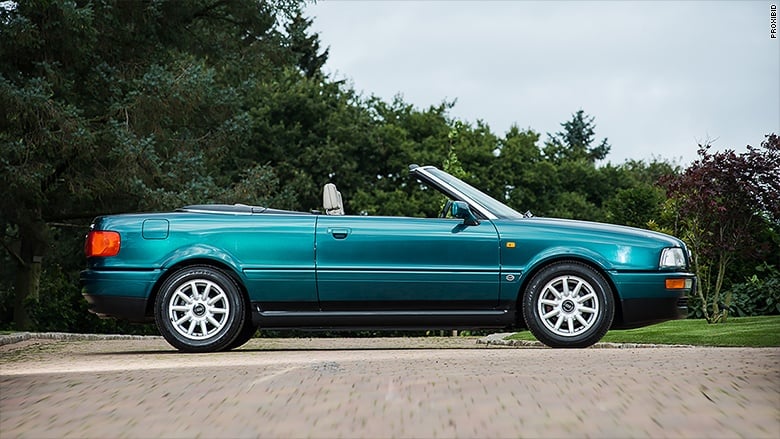 Princess Diana's 1994 Audi A4 Cabriolet | Proxibid
This isn't quite a royal car, but it carries the same provenance. In late 1992, Princess Diana separated from Prince Charles, touching off a global tabloid scandal. While she was starting over, she was given this 1994 A4 Cabriolet by a British Audi dealership. While it was never part of the royal stable, it will forever be linked with them. It sold in July 2017 for $75,000.
10 Classic Car Nameplates That Need to Make a Comeback
10 of the Fastest and Most Expensive SUVs in the World
Illegal Vehicles Banned in America
Source: Read Full Article