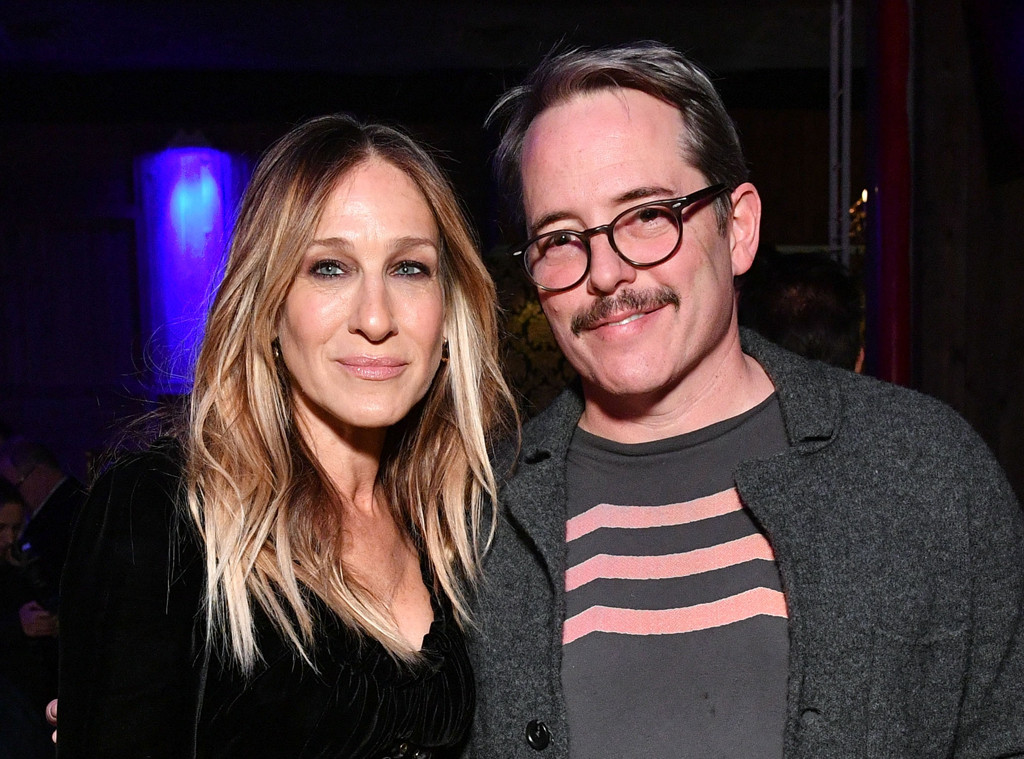 Dia Dipasupil/Getty Images
Sarah Jessica Parker is always so busy with her fashionable appearances and her fragrances and her shoes and her charity work and now her HBO series Divorce…
And Matthew Broderick is always busy doing a play or a movie or, next up, the Hurricane Katrina installment of Ryan Murphy's American Crime Story…
It can be easy to forget that these two award-winning actors go home to each other at the end of those long days. But now is not the time, with their 21st wedding anniversary happening Saturday, to take one of the most enduring couples in show business for granted.
"I love Matthew Broderick," Parker declared in Harper's Bazaar in 2013. "Call me crazy, but I love him. We can only be in the marriage we are. We're very devoted to our family and our lives. I love our life. I love that he's the father of my children, and it's because of him that there's this whole other world that I love."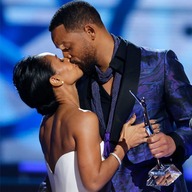 Photos
Surprising Secrets of the Longest Celebrity Relationships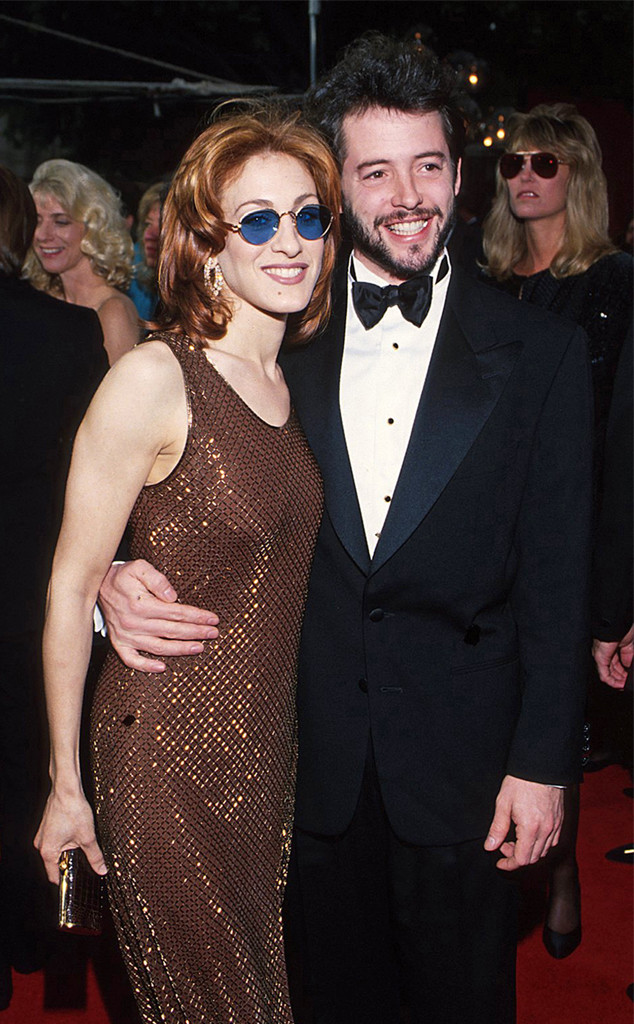 Kevin Mazur/WireImage
And what of this whole other world, the one that complements the world in which SJP wears a glittery nativity scene on her head to the Met Gala?
The actors met in November 1991 when Broderick directed a play for the Naked Angels Theater Company, which was founded by Parker's big brothers Pippin and Toby (she's one of eight siblings). He was best known to the masses then as the sweet-faced but wily class-cutter in Ferris Bueller's Day Off but was already a veteran star of the stage. Parker, who once dated John F. Kennedy Jr., had recently broken up with Robert Downey Jr. after a storied tumultuous relationship (RDJ takes full credit for the rocky bits) and Broderick's past girlfriends included Helen Hunt and Jennifer Grey.
Parker has said that her relationship with Downey taught her "the difference between loving and taking care of people and what's necessary, and what grown-ups should and shouldn't do for one another."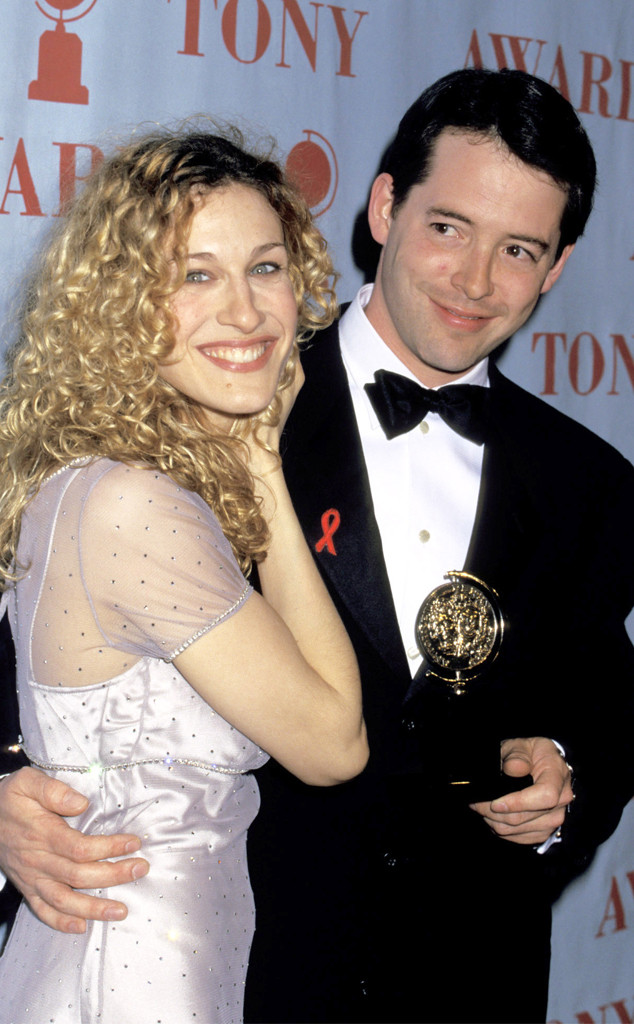 Ron Galella/WireImage
Some months went by, though, before he finally drummed up the nerve to call her for a date on Feb. 1, 1992.
"Then he left a very charming, very self-effacing message on the machine," Parker told the NY Times. "You know, 'Hi, it's Matthew Broderick.' You had to use your last name."
After which she and Broderick set off together, armed with their mutual love of New York, the stage (Parker played Annie on Broadway and Broderick won his first Tony at 21, for Brighton Beach Memoirs), baseball and each other.
"I do remember first meeting her…we went to a movie together," Broderick, who grew up in Greenwich Village, told the YES Network in 2012. "And I still remember very clearly seeing her walk down the street toward the movie theater…it's very unique, because I wouldn't remember most people the first time I saw them come down the street. [But] I remember it as clear as day." It didn't even matter that he grew up rooting for the Mets and she was a Yankees fan. "We both got into the Yankees in those [early] years," he quipped.
"He's probably the funniest fellow I've met in my whole life," Parker gushed to the Los Angeles Times in March 1996. "He's so bright, so handsome, I think he's the most handsome man I've seen in my life. And he inspires me. I'm mad for him, totally."
She was about to star opposite Broderick in How to Succeed in Business Without Really Trying on Broadway, her first time singing onstage in 16 years.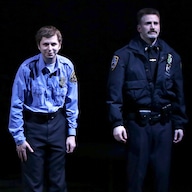 Photos
Stars on Stage: Broadway & Beyond
"I'm so nervous acting opposite him," she admitted. "I don't know how we're going to manage this without laughing hysterically at each other. We do not discuss it. I don't even want to rehearse—I'm going to go onstage with a big blinder on my head—I don't know what I'm thinking."
The New York Times called watching them onstage together "not unlike sharing a cup of coffee with them at home."
"The last 48 hours or so, Matthew has had this running joke about us, we work together, we eat together, we sleep together, we wake up together, we work together, we eat together, we sleep together…" Parker told the paper during their Broadway run. "It occurred to me that that was a dangerous part of this, that our world would become very small. There was always something nice about sharing your experiences. Now, all of a sudden our experiences are the same, and I don't feel like I'm bringing a lot to the table."
The LA Times article mentioned that she had just finished renovating a TriBeCa loft and one of her favorite routines was sleeping in, followed by a late breakfast with her boyfriend. Parker also said that she wasn't pregnant (Twitter didn't invent the rumor mill) and they weren't planning to get married just yet.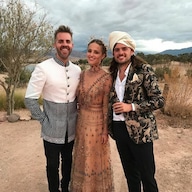 Photos
Celebrities' Nontraditional Wedding Dresses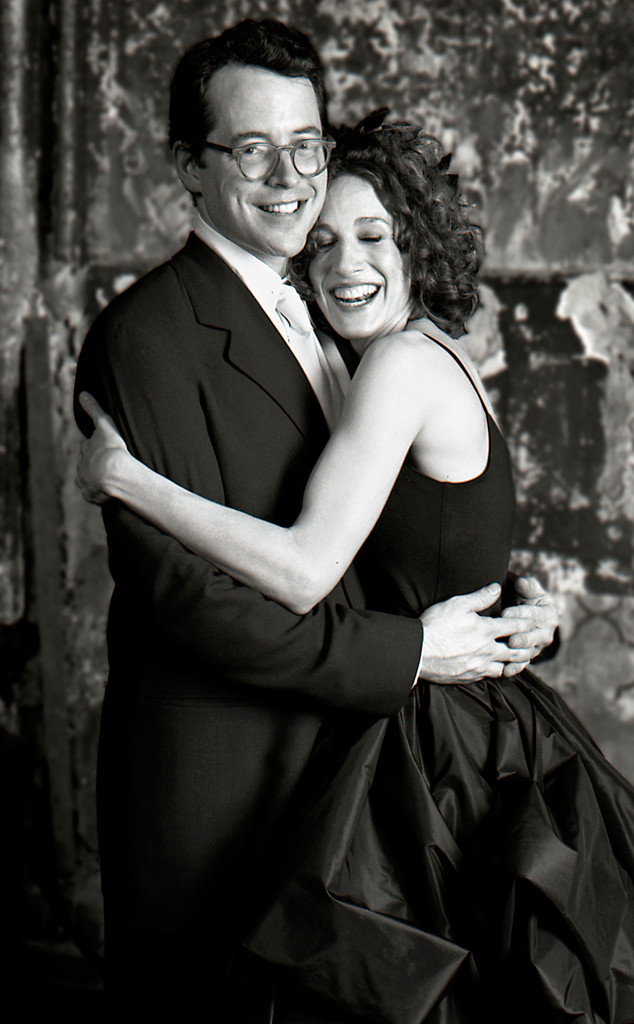 Leo Sorel
Just over a year later, they married on May 19, 1997, at Angel Orensanz Synagogue on the Lower East Side, with Broderick's minister sister Jane officiating in front of 100 surprised guests, none of whom knew they were gathered for a wedding.
And the bride wore black.
"Oh, I wish it was because I was badass," Parker said on Watch What Happens Live in 2016. "I just was too embarrassed to spend any time looking for a wedding dress. There was a store that I liked that I knew, and I just went and got whatever they had hanging."
The dress wasn't label-less—it was by Morgane Le Fay—but Parker has had a few twinges of regret about the lack of thought she put into it. Or the fact that at the time she actually went with black in hopes of not drawing too much attention to herself.
On her wedding day. (She didn't entirely buck tradition, though: she had an old coin, a new dress, a borrowed handkerchief and her teal-blue velvet Robert Clergerie shoes.)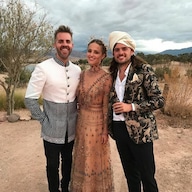 Photos
Celebrities' Nontraditional Wedding Dresses
Should they ever redo their I-dos, Parker vowed in 2009 to Harper's Bazaar to "white it up. I'd wear a beautiful, proper wedding dress like I should have worn that day."
Her nontraditional choice in real life hasn't made Parker any less of a sought-after authority on wedding style, however, and she launched a bridal collection for her signature shoe line in 2015.
"If I were getting married today, I'd likely wear cream, just to have that bridal experience," Parker told Martha Stewart Weddings in 2015. "Now I would want my dress to have an Oscar de la Renta feel, pockets below the waist, a very fitted bodice, a huge skirt, in taffeta or duchesse satin. That silhouette appeals to me because it's old-fashioned yet can look very modern."
Admittedly, when it came time to tie the knot, Parker "never thought about a wedding dress," she told People in February. "Had not one daydream about it. At one point I just simply remember thinking, 'God, I really hope he asks me to marry him.' I don't know when or why. It was fairly early on."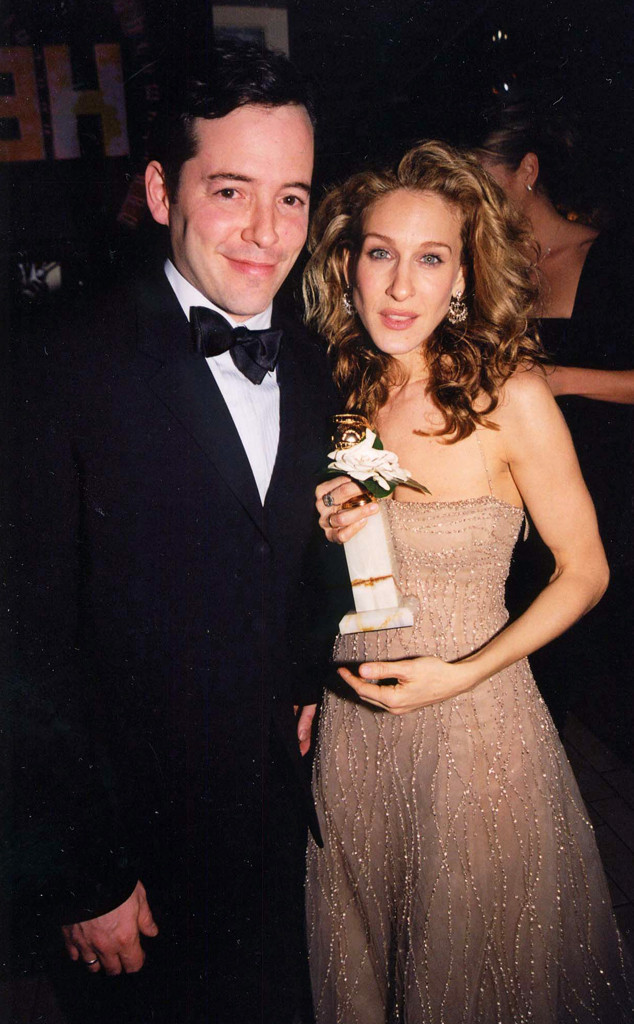 Jeff Kravitz/FilmMagic
Meanwhile, when they got married, Parker's professional life was on the verge of changing forever.
Through most the '90s, the charming actress was movie-famous, known simultaneously for smart (Honeymoon in Vegas, Ed Wood) and silly (L.A. Story, Hocus Pocus, First Wives Club), albeit scene-stealing, supporting roles. She had her doubts about doing a TV series, and she has credited her longtime agent Kevin Huvane and her husband (who passed on Michael J. Fox's role in Family Ties, not wanting to move to L.A.) for encouraging her to accept the role of Carrie Bradshaw on Sex and the City. A New York show through and through.
SATC premiered in June 1998 and, in 2001, when Parker was accepting her second straight of the four Golden Globes she would win, she complimented her husband for having "the courage to let me work with the likes of Chris Noth and John Slattery and John Corbett."
The couple, holding hands while the nominees were being read, shared a long, celebratory kiss when Parker won an Emmy in 2004 after the series' final season. Her acceptance speech began with an apparent inside joke—"Matthew, James Wilkie, sweet"—and Broderick looked tickled.
By then they had become parents to son James Wilkie, Carrie having gone through a high- or no-waist dress phase on SATC in 2002 to cloak Parker's growing bump.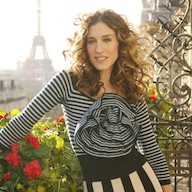 Photos
Sex and the City Fashion Evolution: Carrie Bradshaw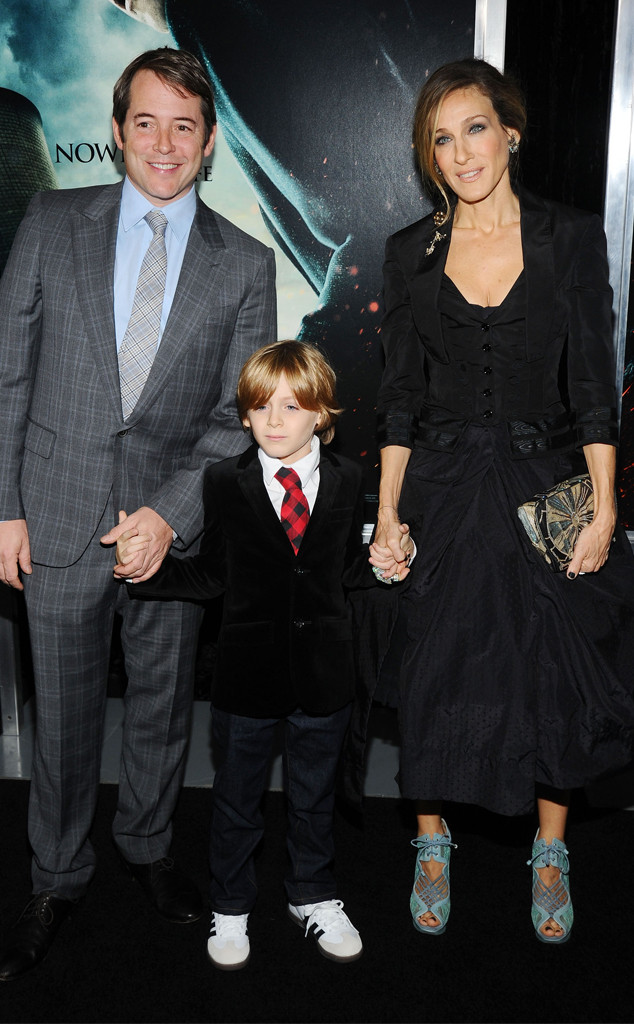 Jamie McCarthy/WireImage
"I'd rather be just having tea with an actress because it's very nerve-racking to be half-naked, pretending to have sex," Broderick later told Parade. "I don't get those kind of moments very often in movies. My wife does a lot more than I do. But Sarah Jessica and I are both pretty grown-up about watching each other's love scenes on the screen."
The actor is adept at playing cute, quirky and creepy, and his post-Bueller big-screen portfolio runs the gamut from playing a Union Army soldier in Glory and voicing grown Simba in The Lion King to the cult-classic teen satire Election and 2016's Manchester by the Sea (director Kenneth Lonergan has been a close friend since high school). He had the biggest Broadway hit of his career with The Producers in 2001, but he inevitably lost the Tony to co-star Nathan Lane.
Broderick has also expressly called Parker a "very positive person" and "very unbitchy," while he has to work harder on containing his flair for the negative. He told Parade, "When I've been unhappy, usually something good happens and it cheers me up. But I've also gotten help through books that I've read, and I've gone to psychiatrists. I've done everything I can think of to improve my attitude, so there isn't only one thing that always cheers me up."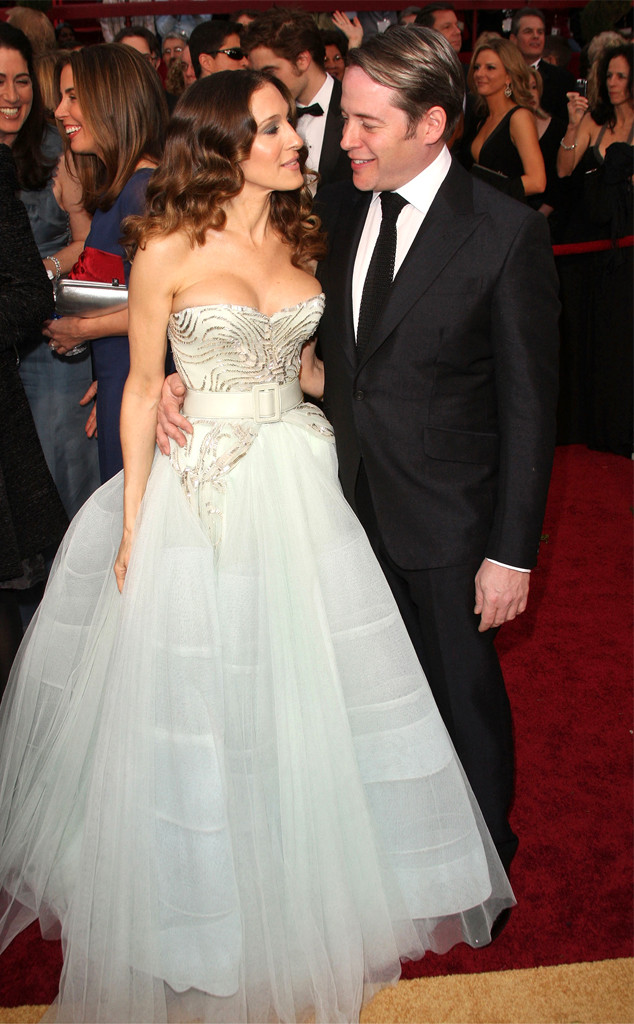 Jason Merritt/Getty Images
When they reached their 10-year anniversary in 2007, Parker couldn't believe it—in a good way.
"I mean, I knew that we had exceeded everybody's expectations—kidding," she said, laughing, on The Oprah Winfrey Show a few days before the milestone. "But he was the one that reminded me last week." As for their plans, "we have no ideas and we have no babysitter. But I expect that we'll probably cook dinner and spend a better part of the evening with James Wilkie."
They had also promised each other that they wouldn't buy presents because there was nothing either needed. "I would love a note," Parker said. "…So few of us actually write anything down now. There's so little documentation of our feelings because everything's emails."
Then it's a good thing she's said such lovely things about her husband in interviews! Though, as she acknowledged recently, she purposely has never said too much. Nor does she share too many intimate family moments on Instagram, figuring it's important to keep most things private.
Asked what her secret was during a particularly tight-lipped moment in 2016, she told Australia's Daily Telegraph, "Well, my secret is that I don't talk about it. I don't talk about my marriage. I mean," she couldn't help adding, "I am quite fond of my husband!"
(Funny enough, she told Harper's Bazaar in 2013, "People have asked me about my marriage, 'How do you make it work, and I say, 'We don't talk about it.' That's not really true. It's sort of a nasty response.")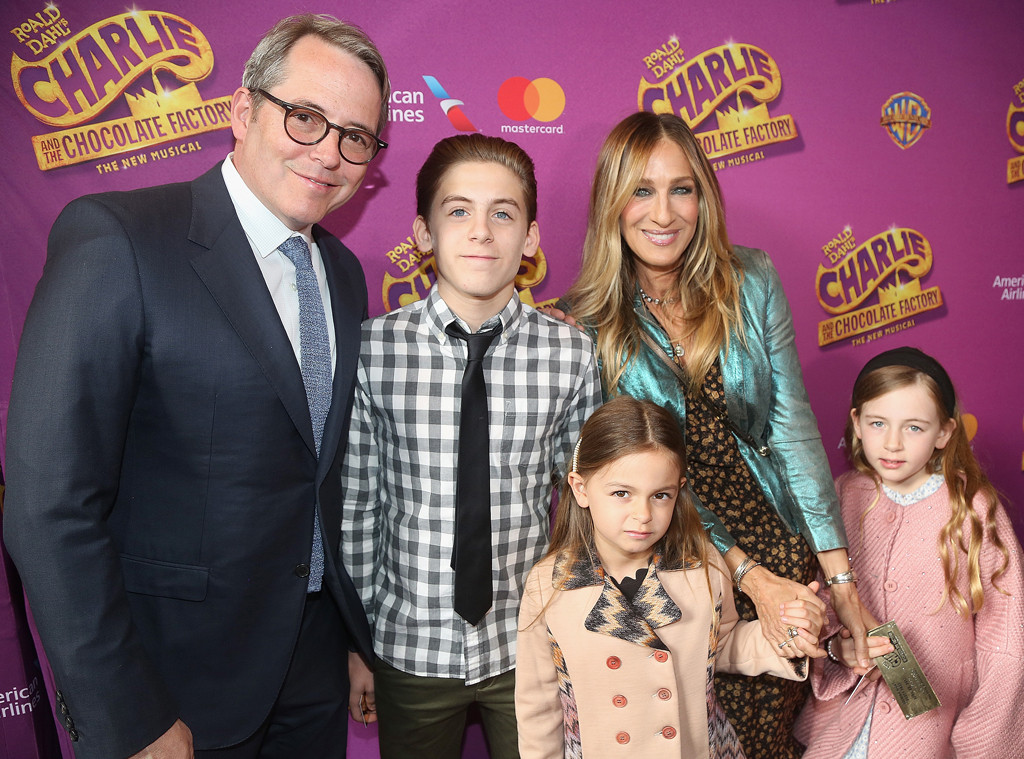 Bruce Glikas/FilmMagic
Seven years after James Wilkie was born, the family grew again on June 22, 2009, when they welcomed twin daughters Marion and Tabitha via surrogate.
"We tried and tried and tried and tried to get pregnant [again]," Parker later told Vogue, "but it just was not to be, the conventional way—I would give birth as often as I could, if I could. I cherished all the milestones, the good and the bad."
The process was yet another bonding experience for her and Broderick, at least. "We couldn't talk about the fact that we were having children to anybody for sooo long!" she said. "All the stuff that matters is secretive and worrisome. You can't talk about how you feel about the woman who's carrying your children; you can only talk about it to your husband. And he just doesn't want to talk about it as much as you do."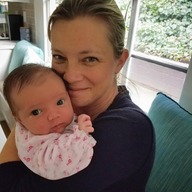 Photos
Stars Who Welcomed Babies Via Surrogate
Fame continued to be a mixed bag, in that their work both financed their fantastic life and also meant people followed harassed their surrogate while she was pregnant, looking for dirt. "The most unsavory things have been done," Parker lamented to Access Hollywood before the babies were born. "She's had her phone hacked, her personal computer information hacked, she's had threats against her and true harassment… She's had friends threatened and family threatened and she's had family of friends threatened."
But when the babies were born, "I don't remember anything but the blanket on the bed that they were lying on and my husband's face and their faces and my son's," she told Vogue. "It's literally as if sound is sucked from the room. Time stands still. It's so different, and equally extraordinary."
Moreover, she told Stella magazine, "We were just hopeful that we would have one healthy child. It was a wonderful shock getting two; the cherry on the sundae… [but] going from one to three children is a much bigger adjustment than becoming a mother in the first place. One child in retrospect seems a cake walk compared to where I stand today."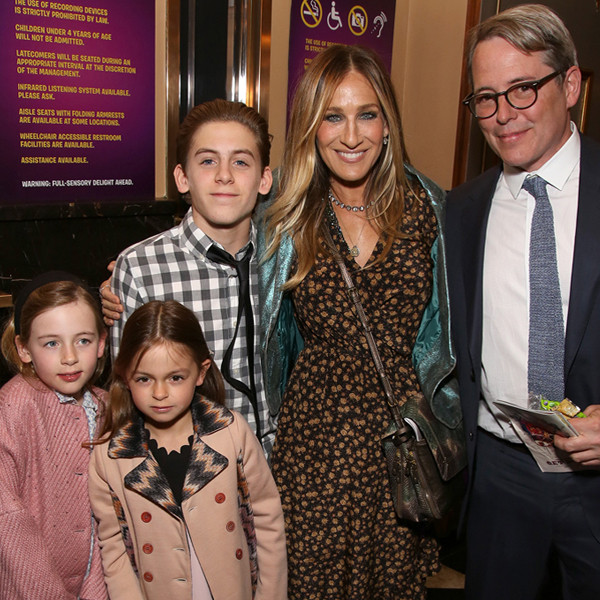 Walter McBride/WireImage
And yet she seemed to have it handled.
"We painted our patio furniture ourselves…. I make my children's food myself," she told Vogue in 2010. We put together their high chairs ourselves; we do a lot ourselves! We do our own grocery shopping, we go to the market ourselves, you know? I do my laundry."
She shared with Vogue in 2011 that they didn't have any live-in help, but employed a nanny for the twins and another babysitter-assistant-type staffer who saw to then 8-year-old James Wilkie's schedule.
"We're pretty hands-on parents," Parker said. "That's something that's important to both of us, and we don't shirk it, because what's the point in having a family if you're not going to really participate in it, you know?"
Answering Vogue's 73 Questions in 2014 at their West Village townhouse, where they hosted a $40,000-a-plate fundraiser for President Barack Obama in 2012 and which featured a ping-pong table set up in the family room, Parker noted they'd been in the neighborhood for 13 years. (The following year they flipped a Greenwich Village property, also with ping-pong table, for $18.25 million, taking a $745,000 loss. In 2012 they added a residence in Brooklyn Heights to their portfolio, and in 2016 they reportedly snatched up two adjoining townhouses on their current street with an eye on creating one huge mega-mansion.)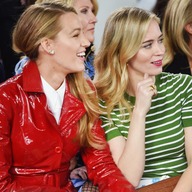 Photos
Celebrities Front Row at New York Fashion Week Fall 2018
Because Parker happens to be on a show called Divorce now, interviews while she's on the promotional circuit inevitably gravitate toward musings on family and marriage—namely what makes it work and what doesn't. Having been married for two decades make Parker and Broderick the object of much romantic fascination anyway, but now the personal questions actually align at least partially with the craft. (She was married the entire time she played the single lady, Carrie Bradshaw, after all.)
"There is an enormous amount of discussion and dissection and introspection [between Matthew and I] about it. We have common interests and we still really enjoy each other's company," Parker told London's Telegraph in 2016. "We are suited to each other"—she reportedly shrugged—"at least for the time being."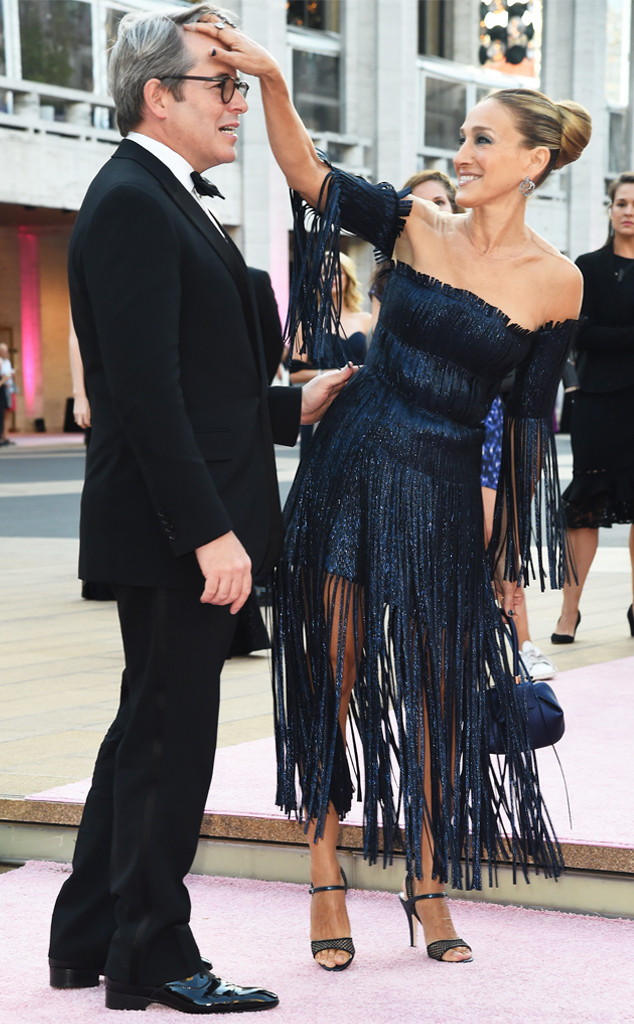 Raymond Hall/GC Images
"I know it sounds dreary and not sexy, but I think the most important part of it is companionship," Parker added, echoing what Broderick said in 2014 about being "friends above everything else." SJP continued, "For me, it's about asking myself: who do I want to sit with, in Ireland? 'Who do I want to see those ruins with? Who is still the most challenging to me? Who do I like best?'" (They have a cottage in County Donegal, Ireland, near where Broderick's family hails from, and Parker also loves getaways to their Hamptons beach house.)
About that very particular pitfall that almost all couples run up against after a long time, "It's very normal to be interested in other people," the actress said. "But it doesn't mean you have to follow through."
Parker and Broderick have weathered their own tough times and been the subject of split speculation—an inevitability in their line of work. When they bought their house in Brooklyn, the end was rumored to be nigh, and there were rumors some years ago that Broderick cheated, about which SJP reflected to Harper's Bazaar in 2013, "Yeah, I didn't comment on it." Recalling a simpler time when she and her husband were just a couple of young actors trying to do good work, she added, "So when our marriage came up in conversation, it wouldn't occur to us that we were obligated to respond to allegations or gossip. You have to be a bit circumspect, but you also have to take up a position, and you have to stick to it."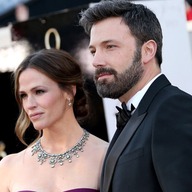 Photos
Celebrity Couples Caught Up in Cheating Scandals: Where Are They Now?
More recently, despite convincingly playing a character (she earned another Golden Globe nomination last year) who has experienced the unraveling of a long marriage, Parker sounds blissfully un-jaded in her optimism about marriage's potential for greatness.
"I think marriage has a lot of vitality," she told People in February. "If you're fortunate, it's like this dazzling organism."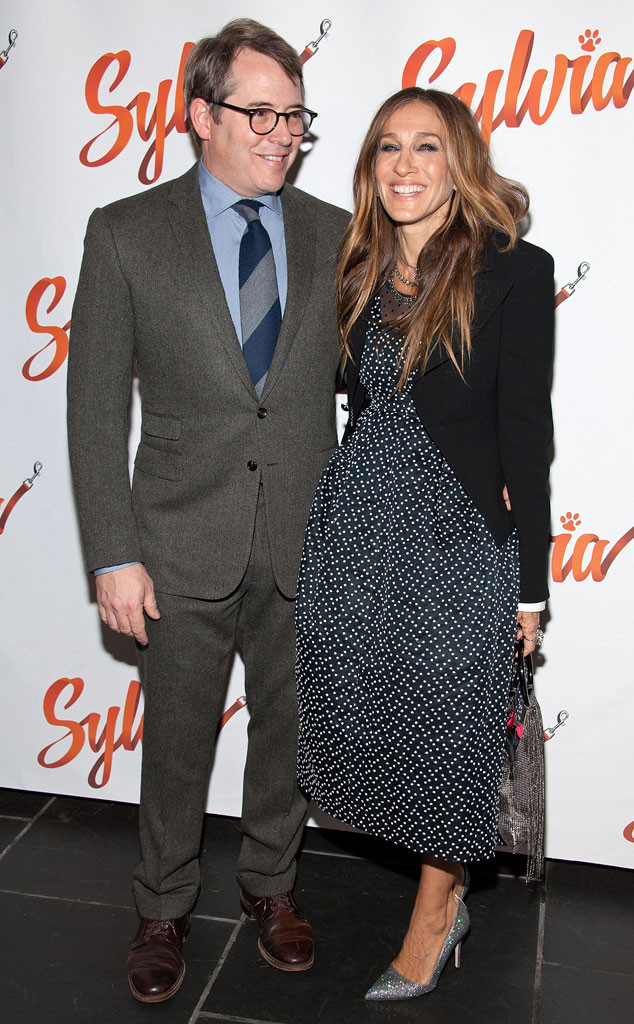 D Dipasupil/Getty Images
She and Broderick don't go everywhere together—they happily do red carpets, but the Met Gala, for instance, is SJP's thing—but they still share the same interests that they did back in the day (art, culture, theater, etc.) and are of course devoted to their three kids.
But over all these years they seem to like each other as much as ever and having such busy—yet still pretty geographically cohesive—schedules has helped them grow individually and as a couple.
"I know this sounds nuts, but we have lives that allow us to be away and come back together," Parker said in January on Sophia Amoruso's Girlboss Radio podcast. "His work life takes him here, and mine takes me there. In some ways, I think that that's been enormously beneficial because we have so much to share in a way… anytime that any relationship is hard, it's the point in which you're deciding, is this worth the investment getting through whatever that thing is?"
"Relationships are hard," she acknowledged. "I always felt that I wanted to invest more. I love him, and I think he's brilliant. I'm sure I annoy him. He annoys me sometimes. I'm enormously proud of the person he is. I think the longer you can last, the more invested you just are."
Source: Read Full Article