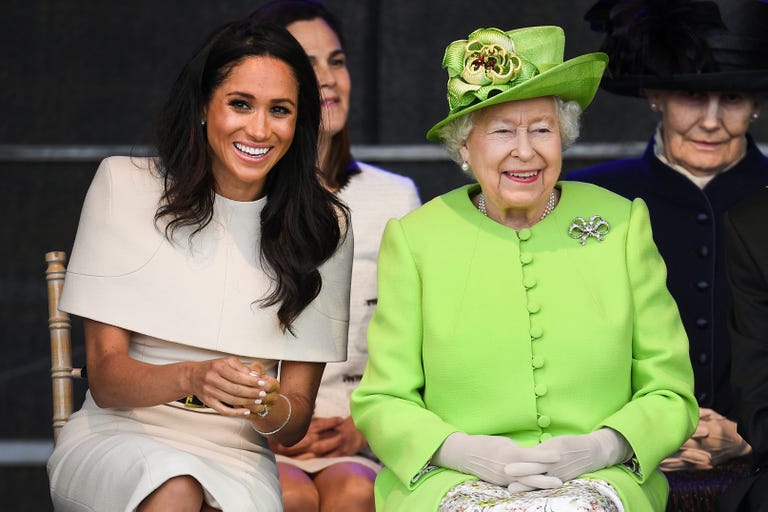 Last weekend, Meghan Markle celebrated Her Majesty's annual birthday celebration known as Trooping the Colour alongside Prince Harry and other immediate royal family members. Today, she's spending time with her grandmother-in-law in Chester, England, for her first royal event without her husband.
The Duchess of Sussex is wearing a Givenchy dress, the designer label that was behind her wedding gown, and the Queen chose her go-to shade of lime green. Unsurprisingly, Meghan chose a more formal look that covers her shoulders dress since, you know, she's traveling solo with the Queen.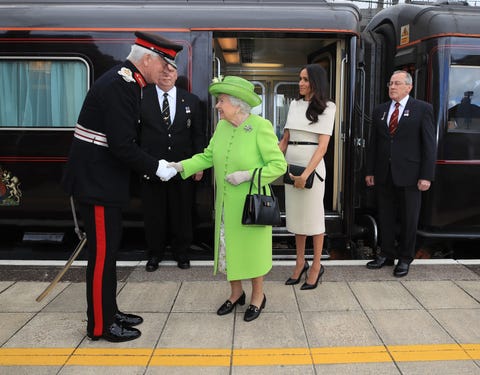 Getty Images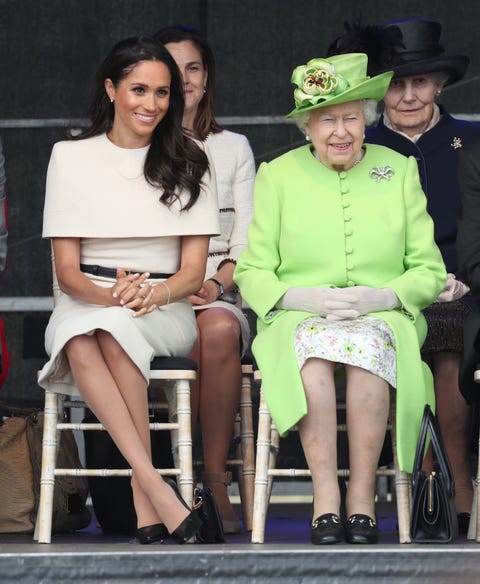 Getty Images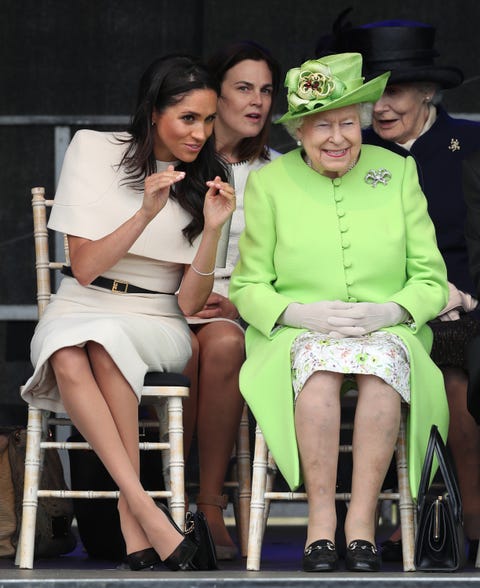 Getty Images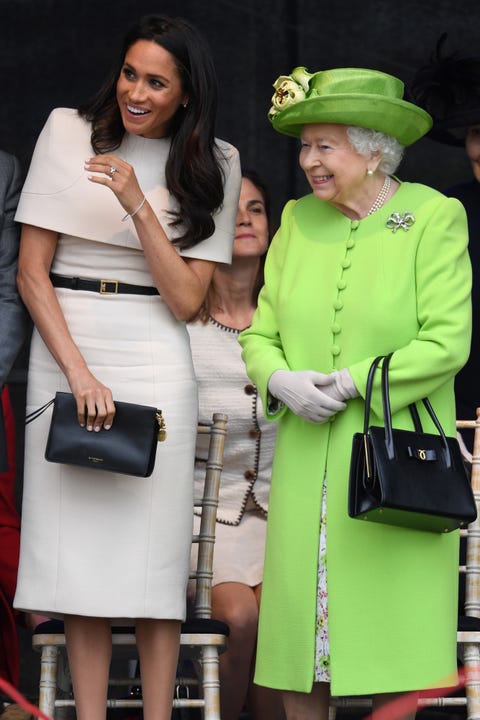 Getty Images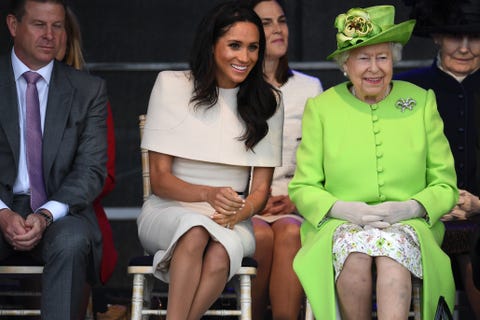 Getty Images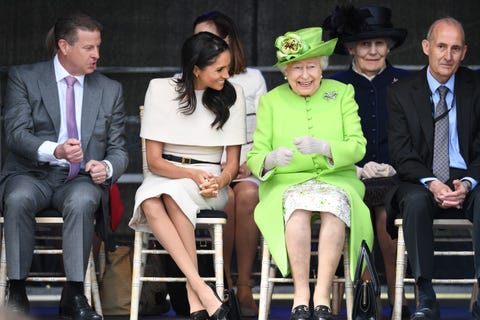 Getty Images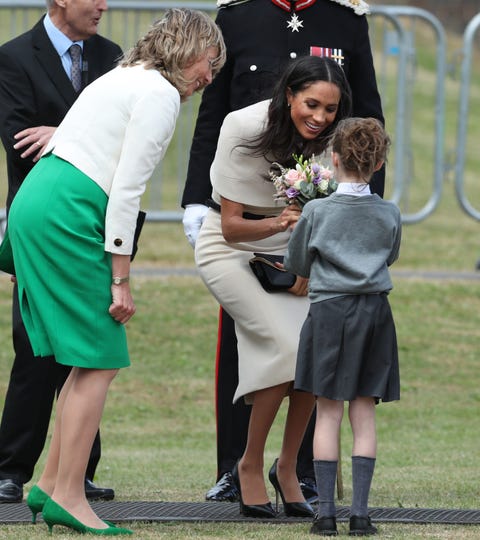 Getty Images
Meghan traveled 205 miles by royal train with the Queen to open the new Mersey Gateway Bridge and the Catalyst Science Discovery Centre museum. FYI, the Queen's personal train is typically reserved for more senior members of the family, so clearly Meghan already has the whole royal thing nailed down. Her sister-in-law, Kate Middleton, didn't make an appearance with the Queen until almost a year after her and Prince William's wedding.
The Duchess of Sussex arrives in Cheshire, where she is accompanying Her Majesty The Queen for a day of engagements today #RoyalVisitCheshire pic.twitter.com/tHXPeN3nL5
As for Meghan and the Queen's itinerary, according to the Catalyst Science Discovery Centre website, it's "the only museum in the U.K. which explores the science and technology behind the chemical industry and its impact on our lives." After the royals open the museum, they'll travel to Chester, England that's about a half hour away from Cheshire to open the Storyhouse Theater before having lunch at the Chester Town Hall.
Sounds like a fun day with granny!
From: Marie Claire US
Source: Read Full Article