Spider-Man: No Way Home featured the "surprise" return of Andrew Garfield and Tobey Maguire as their respective Peter Parkers. Unfortunately, leaks and rumors spoiled their appearance in the Marvel Cinematic Universe film for many fans. But still, audiences worldwide went wild when they saw Garfield and Maguire on the big screen again. Now, the actors are opening up about their experiences working on the movie and revealing behind-the-scenes secrets.
Andrew Garfield and Tobey Maguire improvised a fan-favorite scene in 'Spider-Man: No Way Home'
While on SiriusXM's The Jess Cagle Show, Andrew Garfield discussed the scene where he cracks Tobey Maguire's back in Spider-Man: No Way Home. That entire sequence where "Peter 2" and "Peter 3" bond is beloved by many fans, and the actors improvised a lot of the scene.
"We did the scene on the scaffolding when I crack [Maguire's] back, which Tobey and I come up with," Garfield shared. "We're like, 'We're older guys, how do we express that? How do we express that connection?' I was like, 'I want to be very needy of you, I want to make sure that you like me and you're impressed by me, and that I'm the younger brother to you that you never wanted.'"
He added, "It was just kind of playful. We had a whole day on that scaffolding, just improvising and playing and trying things and finding out what the tone was, and finding out who each other were. From there, it was just incredibly fun."
Earlier in the interview, Andrew Garfield also gushed over working with Tobey Maguire. He said, "It was so awesome to be able to be present for him being on a film set as an actor again, and especially as that character. I grew up idolizing Tobey in that role, and he's such a huge part of that character for me, and just being a fan of him as an actor."
The actors reveal why they agreed to reprise their roles in the MCU film
Tom Holland, Andrew Garfield, and Tobey Maguire spoke with Deadline about what it was like to work on Spider-Man: No Way Home together. Garfield and Maguire also touched on why they decided to return for the movie.
"In that conversation [with Marvel Studios President Kevin Feige and producer Amy Pascal], the intention, the kind of love and celebration of these movies and what it meant, I think, to Amy and Kevin was apparent," Maguire shared. "And to me, when artists or, you know, people who are steering the creative process have a kind of authentic, genuine intent of celebration and love, it just was so apparent in both of them, that, I don't know, I just wanted to join that."
He continued, "And I'm a big fan of Tom and those movies and Andrew. So, it was definitely intriguing, but yes, I was also going, 'Well, what are we going to do? And that was a bit mysterious."
Meanwhile, Garfield revealed, "Well, I was just waiting to see if Tobey was going to do it, and if Tobey was going to do it, then I was like, 'Well, I have no choice,' you know? I follow Tobey to the ends of the Earth. I'm a lemming for Tobey."
"But that was sincerely a big part of it when I was approached about it," he said. "And again, it's similar to what Tobey was saying. It was like, 'Oh, the intention feels very pure here. It actually feels like a great creative idea and a great creative story.' It wasn't like they were just asking us to come and say hi and then leave again but actually have our presence being in service to Tom, being in service to Tom's journey and where he is as Peter Parker."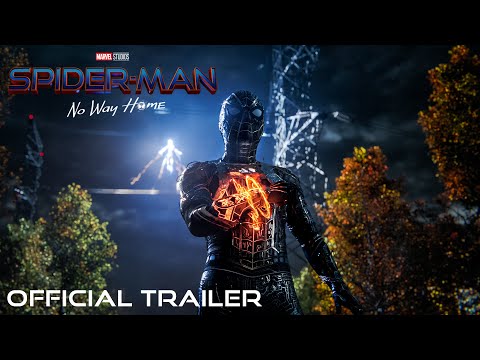 Will Andrew Garfield or Tobey Maguire ever play Spider-Man again?
While Tobey Maguire has not directly spoken about returning to play Spider-Man in the future, Andrew Garfield revealed that he would consider it.
"I mean, yes, definitely open to something if it felt right," Garfield told Variety. "Peter and Spider-Man, those characters are all about service, to the greater good and the many. He's a working-class boy from Queens that knows struggle and loss and is deeply empathetic. I would try to borrow Peter Parker's ethical framework in that, if there was an opportunity to step back in and tell more of that story, I would have to feel very sure and certain in myself."
Spider-Man: No Way Home is now playing in theaters.
Source: Read Full Article