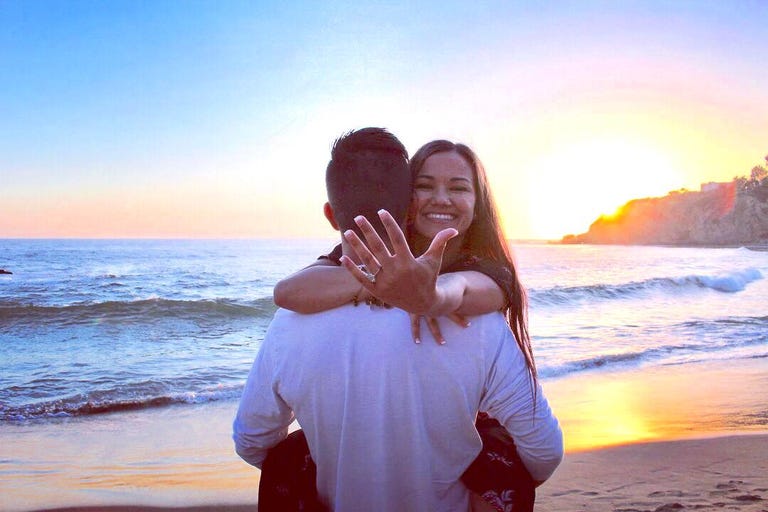 On October 1, 2017, Mykenzie Lane and Brandon Helmick leaned into each other, smiled for some selfies, and prepared to dance the night away to their favorite country star Jason Aldean at the Route 91 Harvest music festival in Las Vegas Strip.
But towards the end of Aldean's set, just after 10 p.m., they heard screams and the quick pop-pop-pop of shots being fired. Helmick angled his body to cover Lane from the spray of bullets, looked her in the eyes, and screamed: "Run now!"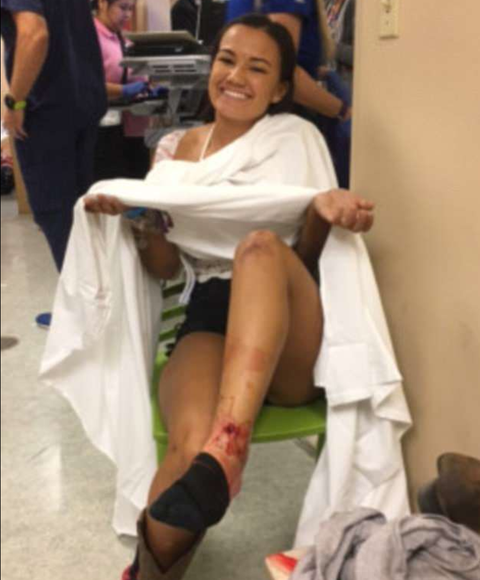 Amid the chaos, the couple, both 21, sprinted toward a large storage container for cover. As Helmick pulled Lane into the bin, a bullet grazed her ankle. He scooped up his longtime girlfriend, who was unable to walk, and carried her "for what seemed like forever" away from the scene, according to Lane. They made it safely to a nearby ambulance.
Lone gunman Stephen Paddock fired more than 1,100 rounds into the crowd of concertgoers killing 58 people and injuring more than 850 in what is the largest U.S. mass shooting to date.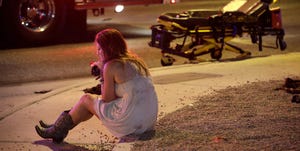 Although Lane tells Cosmopolitan.com all she's "ever wanted in life" is to marry Helmick, his protective instinct that night solidified her feelings. "I'm always grateful for him," says Lane. "But for him to put his life on the line like that is something I can never explain."
Six months later, her ankle still on the mend, Lane's dream came true: Helmick popped the question on April 20, as the sun set over Crescent Bay in Laguna Beach, California.
"I said yes!" says a giddy Lane. "[I don't know] what he said to me in the moment, I was too busy crying. But I know it was sweet."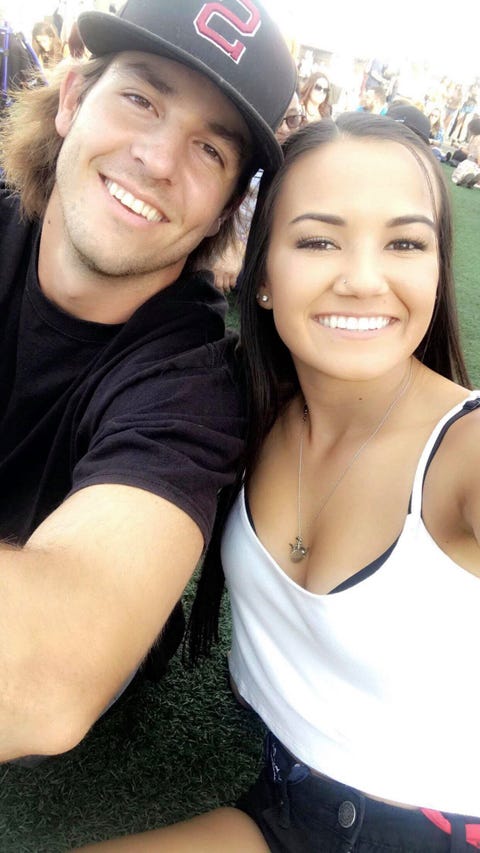 Helmick, however, remembers exactly what he said: "I told her, 'I've wanted this from the beginning and this is everything I want for the future, I love you with all of my heart.'"
Helmick, a baseball player at Saddleback College in Mission Viejo, was nervous in the days leading up to the proposal, but in the moment, on the beach with Lane, he was "more excited than anything."
"I was trying not to cry," he admits. "But that was hard!"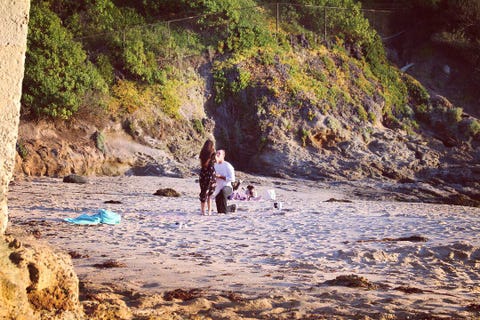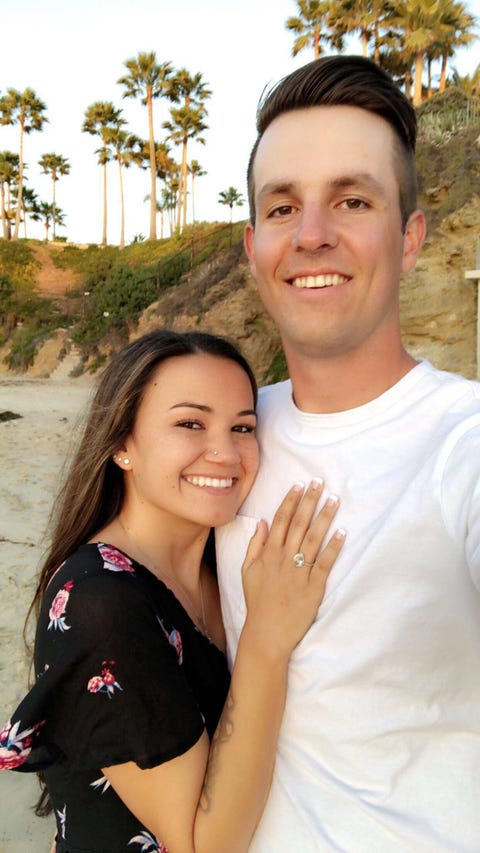 Lane and Helmick can't even remember how they met, the couple have known each other since the age of 12 growing up in Tustin, California. "I played softball and he played baseball," says Lane. "We're pretty sure we just crossed paths and had some mutual friends that introduced us."
They went on their first date, an outing to see Insidious, in 2011, and became exclusive four years later on August 3, 2015. Lane says she knew from the start that he was different. "Honestly, I've known he'd [always] have a special place in my heart," she says. "So, I think some part of me always knew I'd want to end up with him."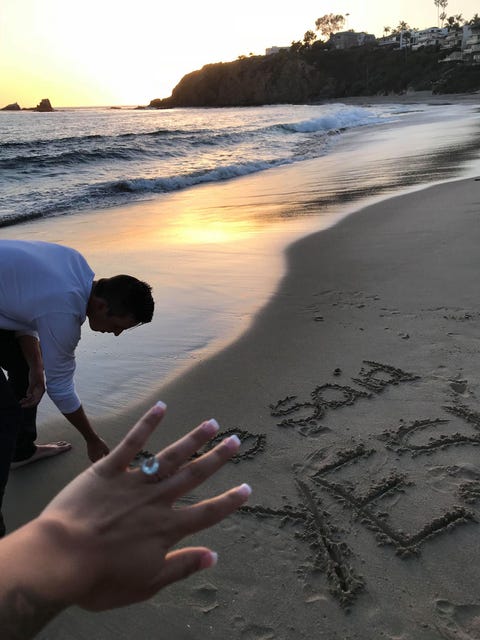 But the Las Vegas shooting was a turning point. "Our relationship was strengthened tremendously," says Helmick. "After she was hit [by a bullet], I knew she needed help and I wasn't going to let anything stop that from happening."
Knowing they have each other's backs "no matter the situation" reinforced what Helmick already knew: His girlfriend would make a perfect life-partner.
"Her ability to persevere through everything that has happened in her life and to still be the beautiful person she is today has always blown me away," he says. "[Marriage with her] was something I knew I wanted from the start. We just fit each other."
The couple will tie the knot this August 3 (their anniversary) in Fullerton, California. Lane still has sporadic pain in her ankle and the emotional scars from the shooting are "permanent," but the bride-to-be says she's ready to move forward with Helmick by her side.
"That this was all I've ever wanted in my life," she says. "I really can't believe it's happening!"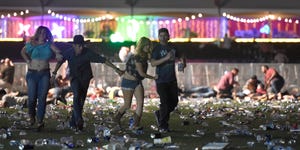 Source: Read Full Article