Taylor Swift is nominated for several awards at the 2018 Teen Choice Awards, but that doesn't necessarily mean fans will be able to see her at the ceremony. There has been no announcement confirming that Taylor Swift will be at the 2018 Teen Choice Awards, but she may show up since there is a chance that she will become the most awarded musical artists in Teen Choice Award history this year.
Taylor Swift has a decade-long history with the Teen Choice Awards, having won the Choice Breakout Artist in 2008 and amassing a total of 25 Teen Choice Awards since then. Her accolades include three separate awards for Choice Female Artist, two awards for Choice Break-Up Song for "Back To December" and "Bad Blood," and the Ultimate Choice award in 2011. Despite her storied history with the awards, Taylor Swift hasn't been seen at the Teen Choice Awards since 2014.
While it's been a while since Taylor Swift stopped by the Teen Choice Awards, it's also been a while since she's had a major album release coincide with the ceremony. The 2014 ceremony happened a few months before she released 1989, although she skipped out on the 2015 ceremony where she was actually nominated for her 1989 songs, videos, and world tour. However, Swift's 25-award collection could grow to a record breaking 29 in 2018, according to GoldDerby. The prospect of being a record setter could be enough to bring Swift back to the TCA's.
The current record holder for musical artist with the most Teen Choice Awards is One Direction – who have been defunct since 2016. With no major competition, Taylor Swift has to win four of her six nominations to become the most lauded musician in Teen Choice Award history. Swift is up for Choice Female Artist, Choice Song by a Female Artist for "Look What You Made Me Do," Choice Music Collaboration for "End Game," Choice Pop Song for "Delicate," Choice Summer Tour and Choice Fandom this year.
It's a good thing that she's nominated for so many songs, because Fox's press release detailing the ceremony's guests and musical acts indicates that the only way Swift will be appearing is if she is accepting an award. She's not listed among the ceremony's presenters or musical performers. However, she will be performing the night before the ceremony in Atlanta as part of her Reputation world tour.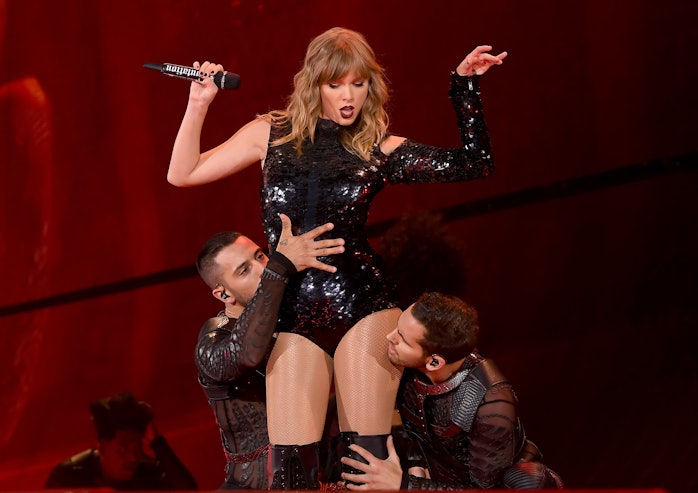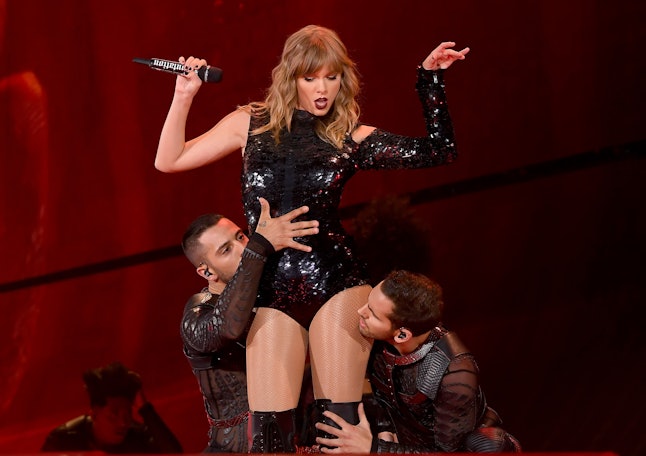 While going on a world tour may make it difficult for most artists to stop by an award show, the tour is taking a two-evening break on August 12th and August 13th as the show moves from Atlanta to Tampa. August 12th is the night of the Teen Choice Awards, which means there is a chance that Swift may have set aside dates in her tour schedule to make room for the Teen Choice Awards.
2018 has already been a big year for Taylor Swift, whether or not she becomes a Teen Choice Award record holder. The Teen Choice Awards could be a nice provide Swift a nice break from her touring schedule, and becoming a TCA legend would certainly be a nice bonus, but we won't know if Swift is in attendance until the ceremony airs.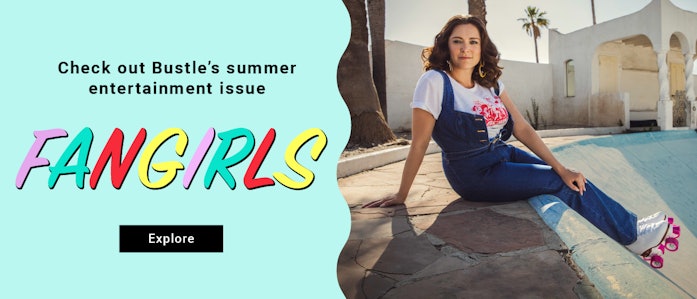 Source: Read Full Article