Throughout the 1990s, TGIF meant one thing on TV: "Thank God It's Friday." Actually starting in the late 1980s, ABC realized how great it could be to link some comedies together in a two-hour block. Timed for Fridays (although it later moved to other nights), it contained several well-known hits: Full House, Perfect Strangers, Family Matters, Step By Step, Boy Meets World, Sabrina the Teenage Witch and more. While it eventually faded, it was home to some fun comedy featuring many actors who became huge stars. There was something for everyone.
Today, some shows are better known as others. Even TGIF had a few shows that failed to last a full season despite the talent involved. Yet its success up through 2003 made ABC a much-watched network and several shows have gone on to be hits. It's amazing to see how several actors who were little known at the time have gone on to become mega-stars. Of course, a few child stars have hit rough patches and some even quit the entire business. With so many shows and actors, there are tons of stories but some stand out from the pack.
30

Rider Strong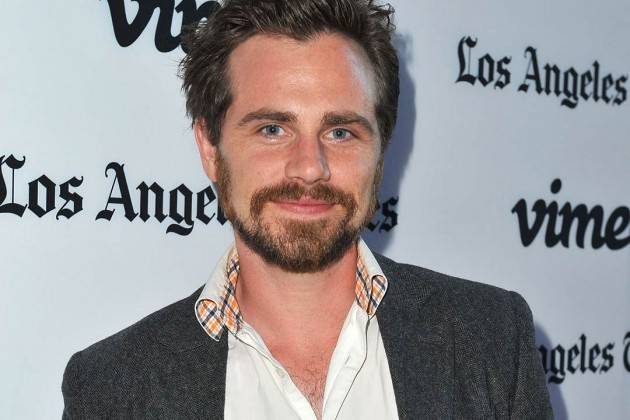 From the start, Rider Strong was a major presence on Boy Meets World as Cory's best friend, Shawn. At first, he was there for fun comments, but he ended up developing nicely. Strong had a few TV shows like Pepper Dennis but he is better known for his voice work in various animated shows like Star vs the Forces of Evil. He returned as Shawn in Girl Meets World and has dipped his toes into directing.
29

Angela Watson
Step By Step was a popular show that had two single parents (Patrick Duffy and Suzanne Sommers) who impulsively get married on a cruise ship and then have to join their clashing families. Angela Watson played Karen, the somewhat flighty daughter who was into fashion and was hoping for success as a singer. Sadly, when the show ended in 2000, Watson discovered her parents had blown through the $2.5 million she'd earned in the last decade. After winning a court case, Watson has now set up CAST, an organization dedicated to helping child stars handle their money and avoid her own mistakes.
28

Andrea Barber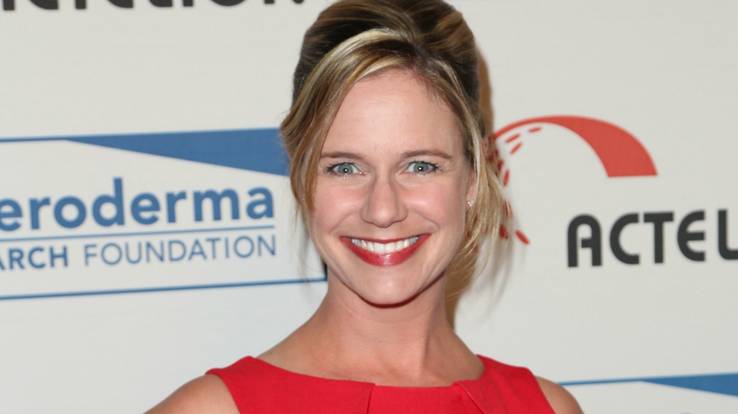 Slowly but surely, the character of Kimmy Gibbler began to take off on Full House. D.J.'s ultra-ditzy best friend was soon known for her nutty antics and horribly smelly feet and was so popular she was eventually added to the opening credits. When the show ended, Barber decided to take a long hiatus from acting. She earned a degree in women's studies and literature and then spent some time working with the United Nations while starting a family. But when Fuller House came along, Barber jumped at the chance to reprise the role of Kimmy, now a mom but still her goofy style. So while she was absent for a while, Barber is back in the mix of her former stars.
27

Megan Fox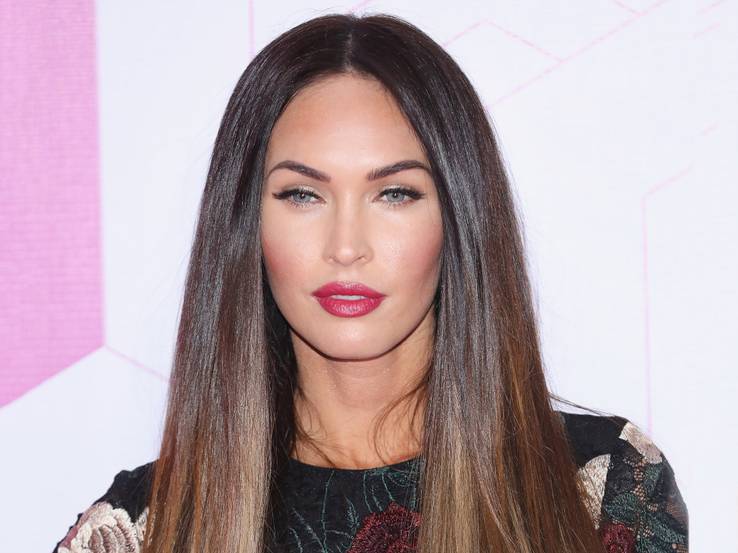 Hope & Faith was one of the last shows of the TGIF lineup. It focused on Hope (Faith Ford) a rational mom dealing with the arrival of her soap actress sister (Kelly Ripa) shaking the family up. The role of teen daughter Sydney was actually played in the pilot by Brie Larson but when the series was picked up, Nicole Paggi had the role. In the second season, it was recast with Megan Fox. Fox then gained fame for the Transformers movies and then playing April O'Neill in Teenage Mutant Ninja Turtles. She's taken a break from acting to concentrate on her family.
26

John Stamos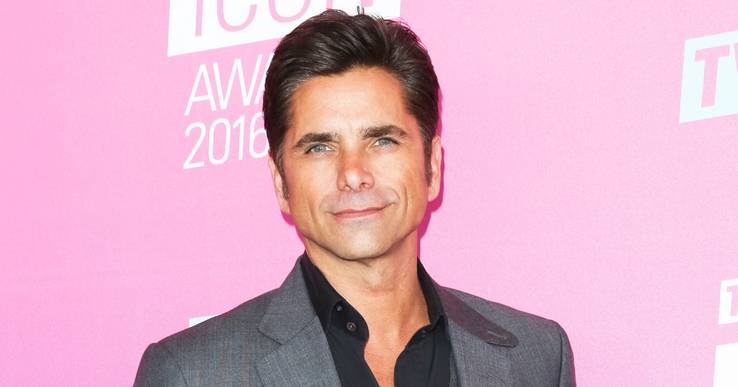 When Full House began, John Stamos was intended to be the main star. He was already well known for General Hospital and figured a sitcom lead would be a good gig. While the focus moved to the kids, Stamos was still a hit as Jessie with the character maturing as he became a husband and father. Stamos remains very busy in acting with a long role on ER as well as various TV series and movies. He won acclaim for his role on the show Grandfathered.
25

Lori Loughlin
After various forgettable TV and movie roles, Lori Loughlin finally hit success when she joined Full House as Rebecca. Her chemistry with John Stamos was instant and she became a regular with their characters married. With the show over, Loughlin has remained a major face on TV. She shows up on Hallmark Channel in their Garage Sale Mystery series as an amateur sleuth as well as starring in the original series When Calls the Heart. She also has appearances on Fuller House.
24

Mary-Kate and Ashley Olsen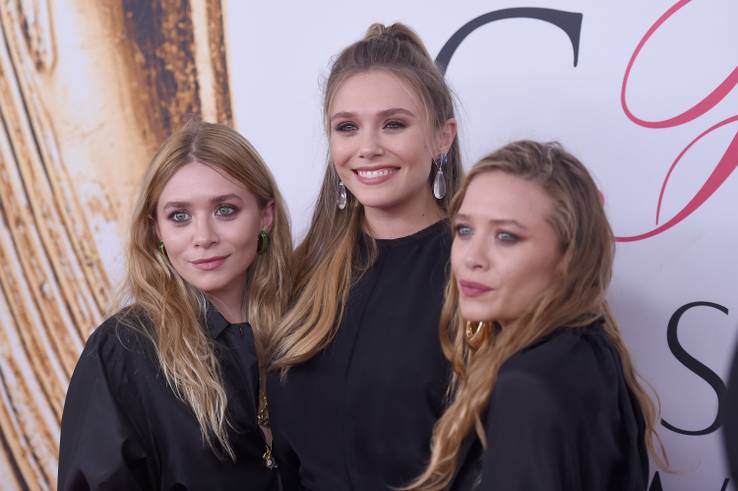 For the first couple of seasons, Full House tried to pretend it was just one actress named Mary Kate Ashley as baby Michelle. As she grew, they finally opened up it was twins Mary-Kate and Ashley Olsen. Not only did they steal the scenes on that show but the duo also created an entire media empire of movies and albums to make them multi-millionaires before they hit teenage years. The duo kept it up with other shows like Two of a Kind and So Little Time but have basically ended their acting careers. They famously passed on Fuller House but they don't need it as thanks to their lines of fashion and cosmetics.
Featured Today
Netflix Reveals Some Changes That Will Divide Users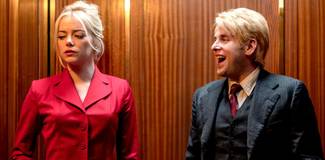 20 Things Fans Should Know About Netflix's New Show Maniac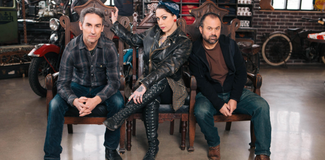 19 Things That Really Happened On American Pickers (Most Fans Don't Know)

23

Tina Majorino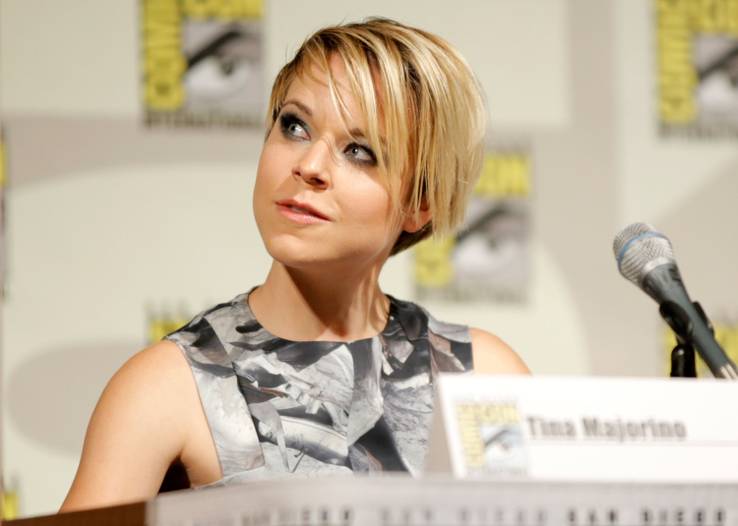 It was pretty much a necessity for TGIF shows to have one cute kid to steal scenes. On Camp Wilder, that was Tina Majorino. When the show ended, Majorino kept up acting, including a key role in the infamous Waterworld. She moved to bigger fame in the 2000s with Napoleon Dynamite and then became the popular hacker Mac on the cult hit Veronica Mars. She's kept busy with big roles on Grey's Anatomy and Scorpion to show how nicely she's grown up from her TGIF days.
22

Raven-Symone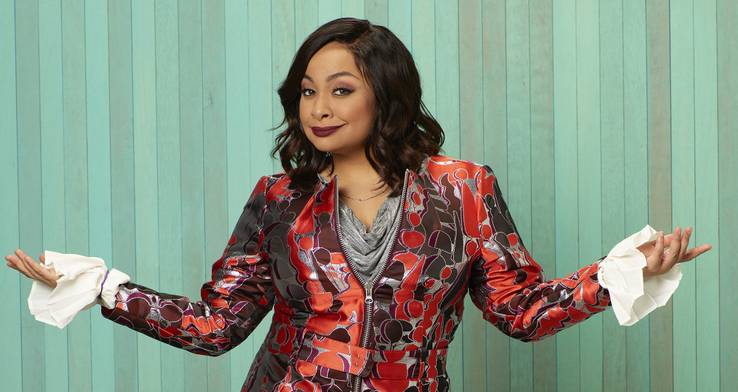 Raven-Symone broke out as the ultra-cute gal on the later seasons of The Cosby Show. That led to her being added to the hit TGIF show Hanging With Mr. Cooper and growing up well. In 2003, she hit it bigger starring in the Disney Channel smash That's So Raven and then The Cheetah Girls movies. Raven had a rather controversial stint on The View but is now reprising her famous role in the new Disney series Raven's Home. She's also known for her activist ways and one child star who's avoided the pitfalls to continue to be a success.
21

Tia and Tamera Mowry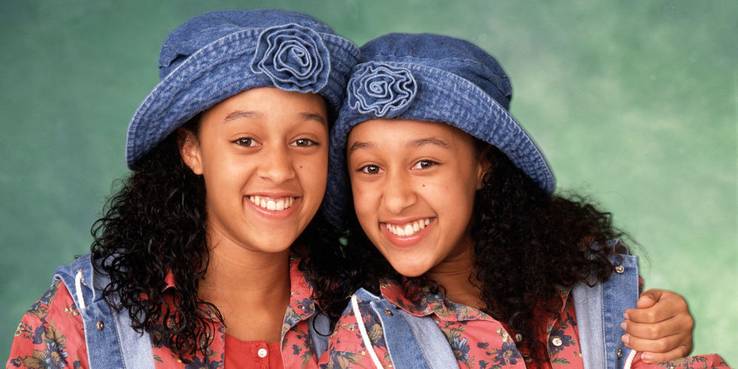 Sister, Sister played on a classic idea: Two adopted strangers meet by chance to realize they're identical twins separated at birth. Tia and Tamera Mowry were instant hits in the part, both very talented and smart showing how, while looking alike, their characters were much different in their personas. Tia has kept up in acting with The Game and continuing on with various TV roles including joining her sister in the Twitches movies. Tamera starred in the medical drama Strong Medicine but has settled into the role as a host on the talk show The Real.
20

Jerry O'Connell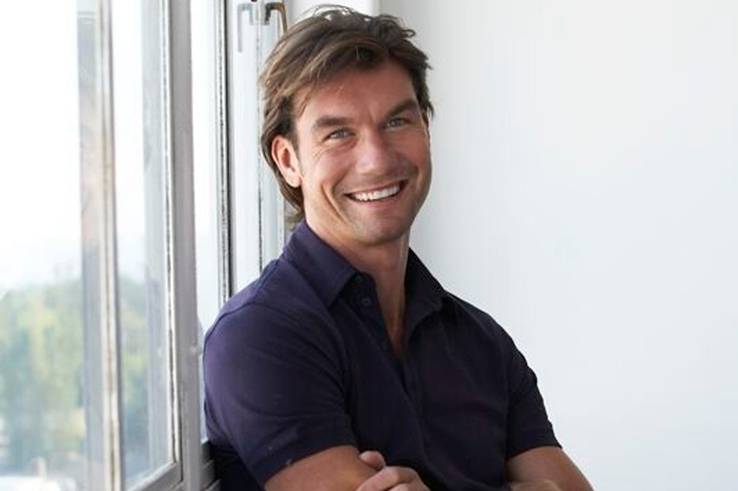 Camp Wilder was a short-lived TGIF show, focusing on a house that keeps attracting neighborhood kids with Mary Paige Keller as the mom who gives advice. Jerry O'Connell played her eldest son who handles various issues of his own as he tries to grow up. The series only lasted one season despite a good cast but O'Connell would hardly fail to be busy. He's had roles in movies like Jerry Maguire, and Scream 2. On television, he's appeared in Sliders, The Defenders and dozens of guest appearances. He currently stars as a TV actor turned real detective in Carter.
19

Hilary Swank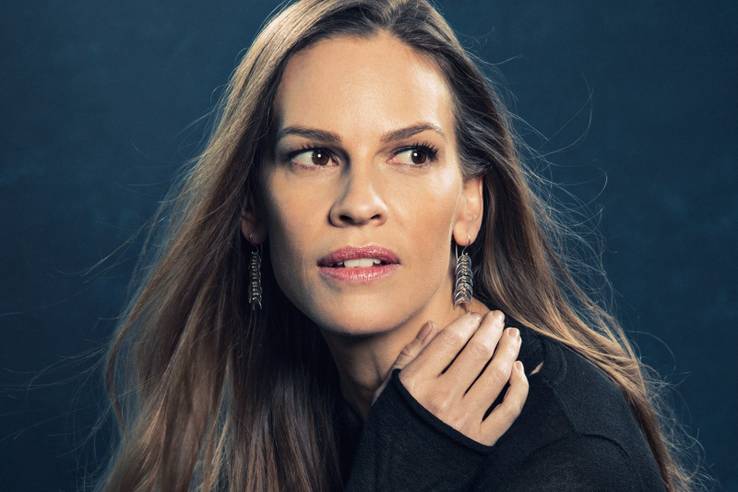 Everyone has to start somewhere. The only season of Camp Wilder had a young Hilary Swank showing up as Danielle, one of the local neighborhood friends seeking advice. Swank was good in the part but that didn't help the show from being ended after one season. Swank had a role in The Next Karate Kid and then 90210. After getting fired from that, Swank landed the lead in Boys Don't Cry which won her the first of two Oscars.
18

Ben Savage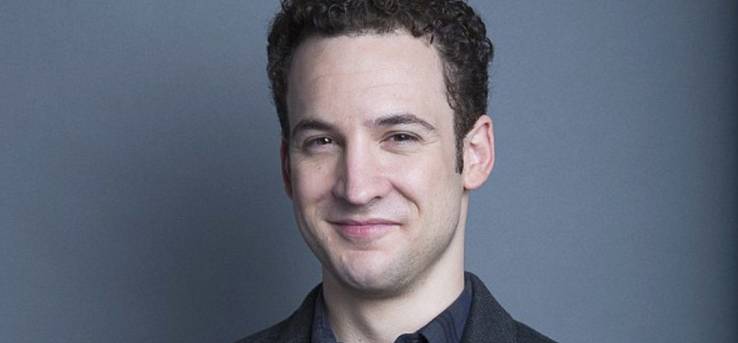 The main character of Boy Meets World, played by Ben Savage went by the name of Cory Matthews who had to grow up and learn to deal with life issues. Ben played every storyline beautifully, from his friendships, to his romantic storylines to issues with his family. When the show finally ended, Savage would move on to various acting roles on television and would also try to be a director. He returned to the role of Cory for Girl Meets World and is moving on as a producer to show how loved he remains by fans.
17

Jared Leto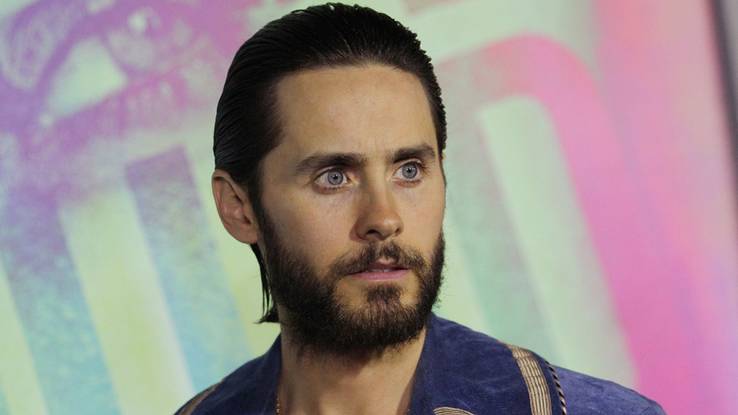 One episode of Camp Wilder has main character Brody getting punched by a kid from school. This leads to the running gag of his sister and friends all confronting the "bully" only to find he's a cool guy named Dex who's both a motorcycle jock and a poet to win them all over. Playing the role was a young Jared Leto whose performance made him a regular. Leto became more famous for his role as Jordan on the acclaimed My So-Called Life to lead to a good career. He's now transformed into a fantastic actor, winning an Oscar in the process.
16

Kellie Shanygne Williams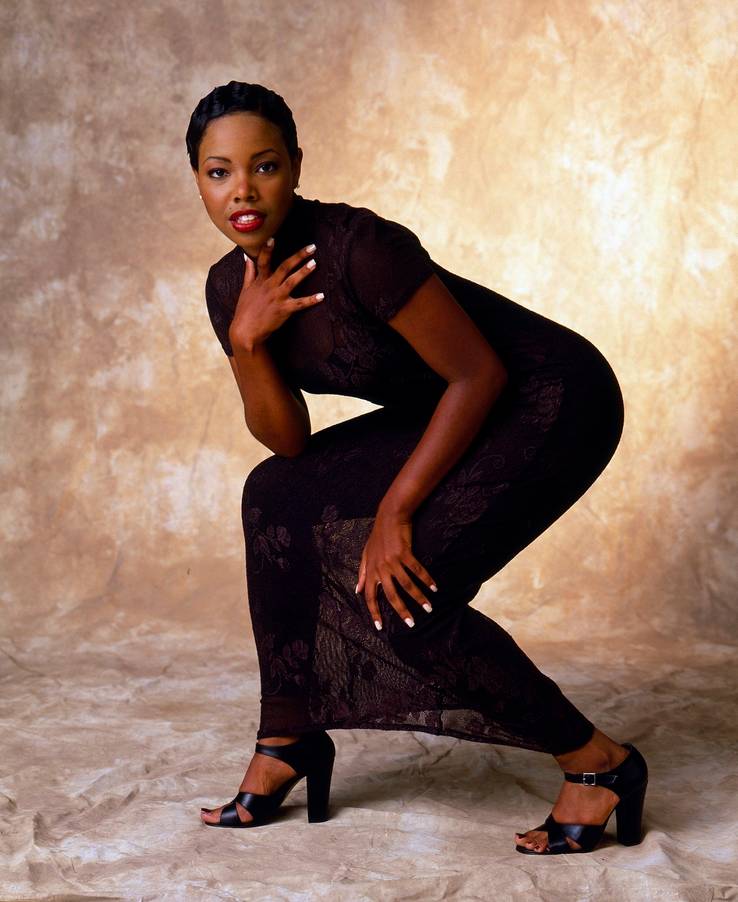 As Family Matters began, Kellie Shanyge-Williams was Laurel, the typical high school teenager. The series took a turn when the character of Urkel was introduced. His constant following and wooing of Laurel fueled much of the show's comedy. They finally ended up together when the show came to its end but Shanyge-Williams has been happier away from TV. She runs several foundations, including one teaching kids how to produce their own TV shows.
15

Christine Lakin
When Step By Step began, Christina Lakin played Al as a pure tomboy. As Lakin grew up, Al also became more mature. She's kept busy with various movies and some stage work as well. Lakin is doing nicely as she balances various roles and raising a family. She also stars in Hollywood Darlings, where she, Jodie Sweetin and Beverly Mitchell play exaggerated versions of themselves who handle motherhood and their famous pasts. One episode had Lakin trying to get a Step revival going only to find the rest of the cast had moved on.
14

Trina McGee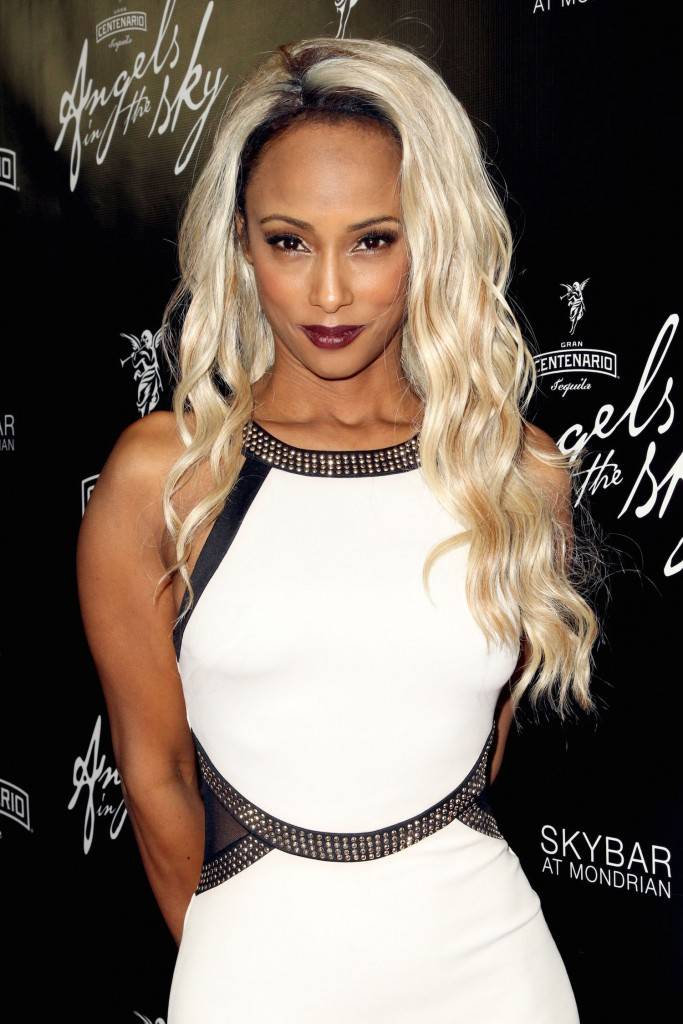 Boy Meets World could be more daring than most TGIF series in its subject matter. Such a case was Shawn's relationship with Angela, a rare interracial couple. Trina McGee was great in the role with some fun humor and sass and dramatic chops if need be. McGee has been featured in various movies like the Friday series and is known for her activist work. She reprised the role of Angela in Boy Meets World and currently working on her directorial debut of Detainment to show how she continues to use her fame well.
13

Scott Weinger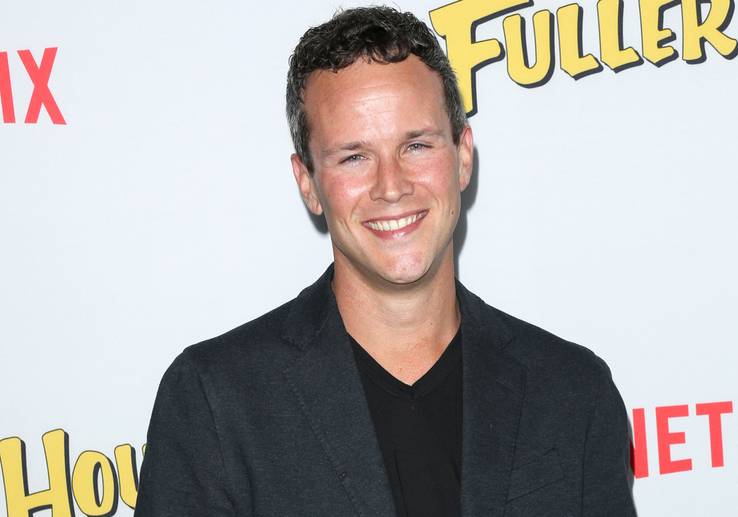 Joining Full House in 1991, Scott Weinger was well-cast as Steve, the handsome jock who becomes D.J.'s boyfriend. His star rose bigger thanks to his work voicing the title role in the Disney smash Aladdin. Weinger has returned to reprise the role of Steve in Fuller House. However, he prefers a behind-the-scenes role as a producer and writer of shows like The Muppets, Black-ish, and others. He was famous for his good looks but Weinger shows that his talents are better behind the camera.
12

Will Friedle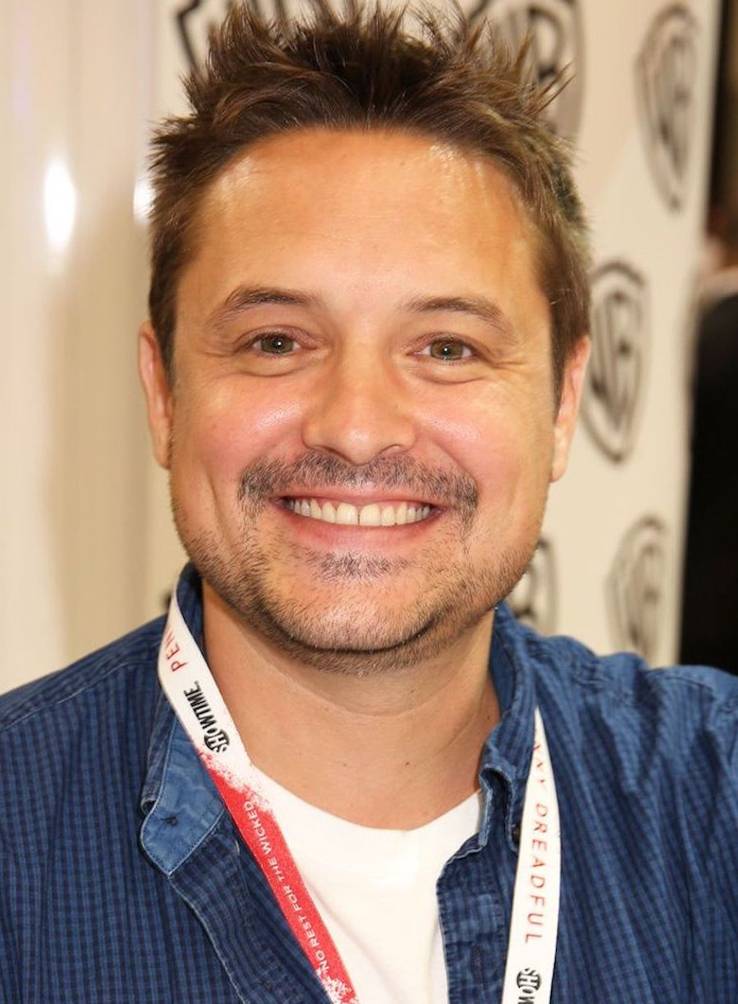 Originally, Eric Matthews was a stern older brother on Boy Meets World. But Will Friedle changed him into more of a goofball that became much more popular with audiences. Friedle hasn't been seen as much since the show ended, but he reprised the role for Girl Meets World. He's a much-in-demand voice actor, having played Ron Stoppable on Kim Possible. Since then, he's voiced Star-Lord, Deadpool, Nightwing, Bumblebee and more for various animated series. So while you may not see Friedle much, you can sure hear him a lot.
11

Rachel Blanchard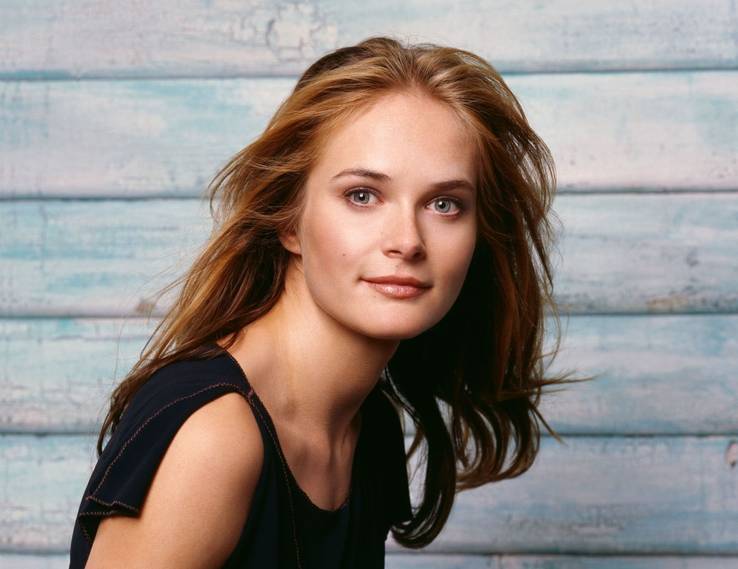 When Clueless became a hit movie, ABC decided to try and make it a series. Naturally, Alicia Silverstone was too busy to reprise her role as Cher so Rachel Blanchard was cast instead. She put her own nice stamp on the part to show the woman more than her seemingly superficial exterior. The series only had a year on ABC before more on UPN. Blanchard has kept busy with roles on 7th Heaven, Fargo and various movies. She currently stars on the cult comedy You Me Her.
10

Heather Langenkamp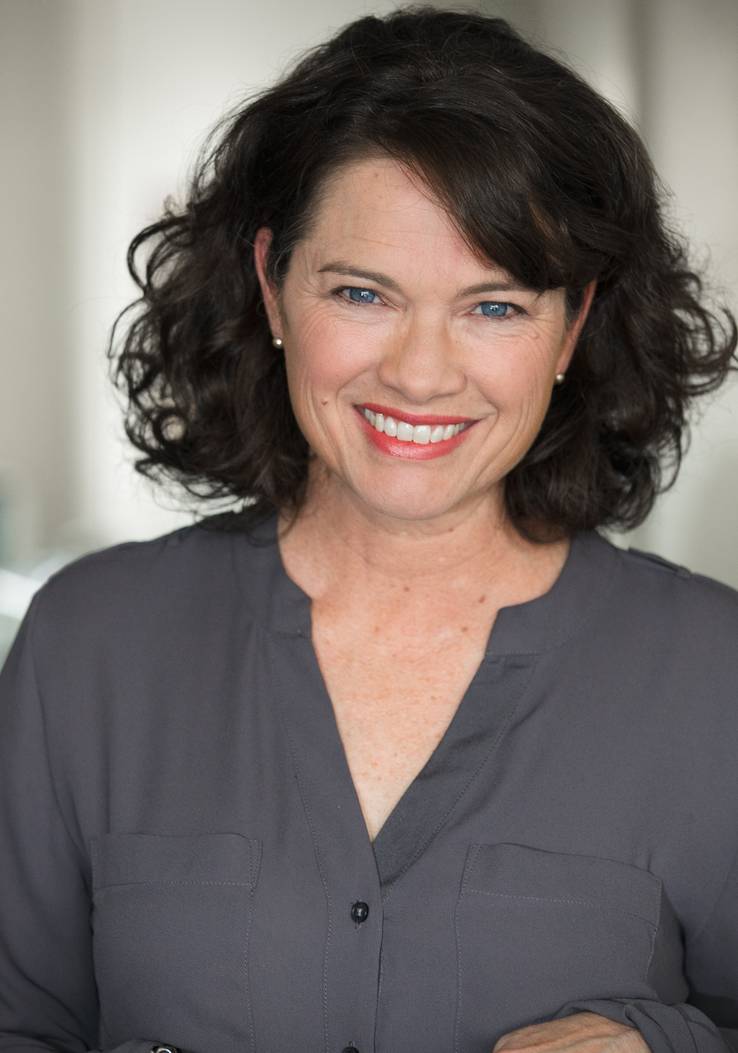 A spin-off of Growing Pains, Just the Ten of Us focused on a high school coach handling his large family. Heather Langenkamp played Marie, the oldest and serious of the fourteen sisters handling their wild antics. The actress was already known for her role as Nancy in the iconic horror film A Nightmare on Elm Street. Since Ten ended, Langenkamp has embraced her status as a "scream queen" icon, appearing in numerous horror movies and documentaries on the genre. She's also the head of a charity helping those with disabilities.
9

Heather Locklear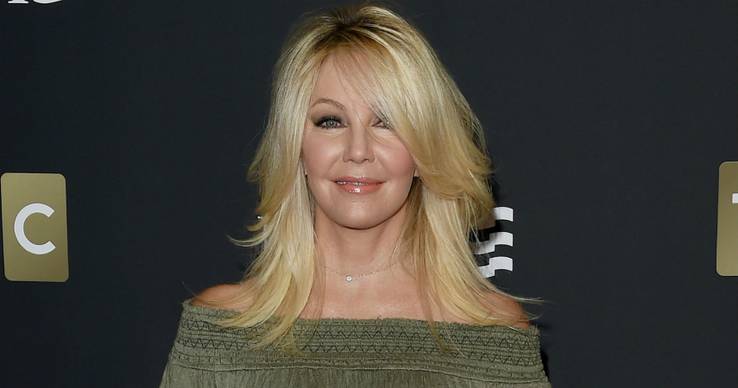 By 1990, Heather Locklear was a popular face on TV thanks to her roles on Dynasty and T.J. Hooker. In 1990, she gave comedy a try by joining the TGIF sitcom Going Places. It had her as part of a group who room together in Los Angeles while working as TV writers. Unfortunately, the show had problems finding an audience and was axed after just one season. Of course, Locklear would bounce back by landing the role of Amanda Woodward on Melrose Place.
8

Staci Keanan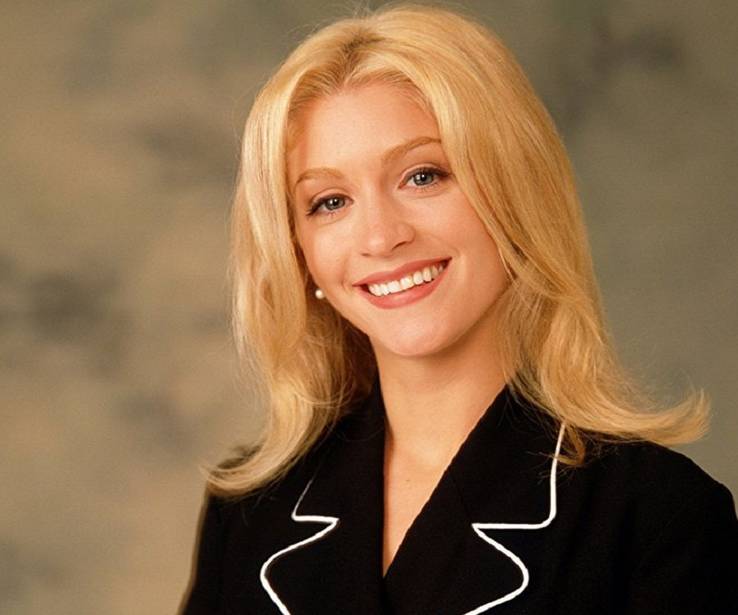 Staci Keanan was already a face on television thanks to the comedy My Two Dads. She thus was highlighted in Step by Step as the ultra-competitive Dana. The series was a long-running hit with Keanan growing up from the smart girl to a very hot presence. Keanan has actually given up acting as she graduated UCLA and is now a practicing attorney in Los Angeles under her real name of Anastasia Sagorsky. She did pop up on Hollywood Darlings.
7

Jurnee Smollett-Bell
On Our Own was a rare misfire for the TGIF lineup. The plot was seven siblings sticking together after losing their parents. However, the original gimmick of the eldest brother posing as their "aunt" to fool people wasn't popular. Six of the kids were played by real-life siblings. Among them was Jurnee Smollett who has gone on to a good career since. She's starred in hits like Friday Night Lights and True Blood and won huge acclaim for her role in the series Underground. She's set to star in the HBO series Lovecraft Country.
6

Jodie Sweetin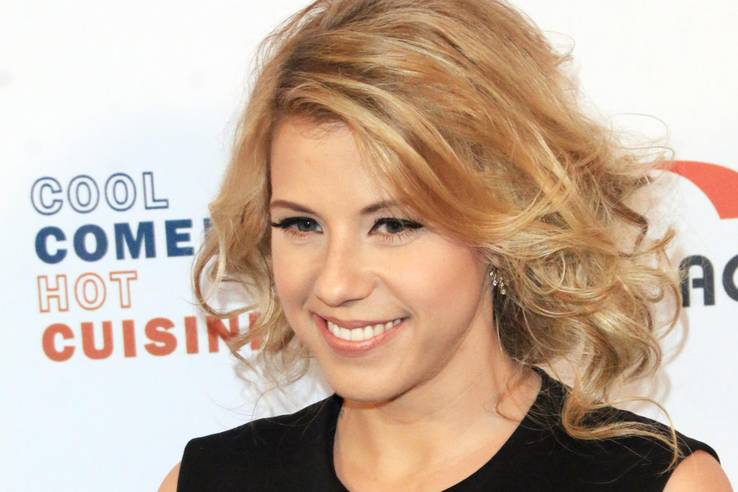 As Michelle Tanner, Jodie Sweetin got a lot of great lines and cute moments on Full House. She grew in the part well and seemed ready for a good career. Sadly, Sweetin fell into some major personal problems. Thankfully, Sweetin has cleaned herself up and is now doing well. She's on the sequel series Fuller House. She also stars in Hollywood Darlings where she'll often poke fun at her own rough past with good humor. Thus, Sweetin stands as a great example of how some child stars can overcome rough patches.
5

Danielle Fishel
Like a lot of popular TV characters, Topanga was only going to be a one-episode appearance on Boy Meets World. However, Danielle Fishel won over the producers and the character was made a regular. She also shifted from an ultra-quirky gal to someone with a warmer presence and her relationship with Cory was key to the entire series. After it ended, Fishel was a bit out of the limelight but bounced back recently. She hosted the popular clip show The Dish and wrote some books on her life. She then reprised her role of Topanga for Girl Meets World.
4

Candace Cameron-Bure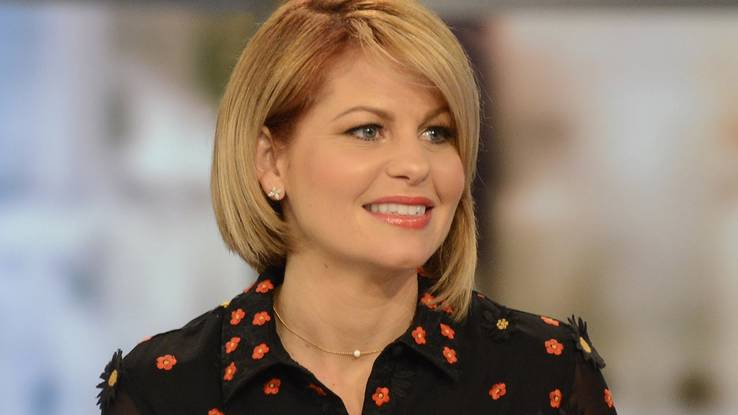 The younger sister of Kirk Cameron had no idea how she'd grow up in front of everyone as D.J. Tanner on Full House. Cameron would become a star thanks to that show and continues to be busy today. She's a constant presence on the Hallmark Channel with numerous holiday-themed movies and the popular series where she plays crime-solving librarian Aurora Teagarden. Of course, she also reprises the role of D.J. on Fuller House and works as a producer as well.
3

Melissa Joan Hart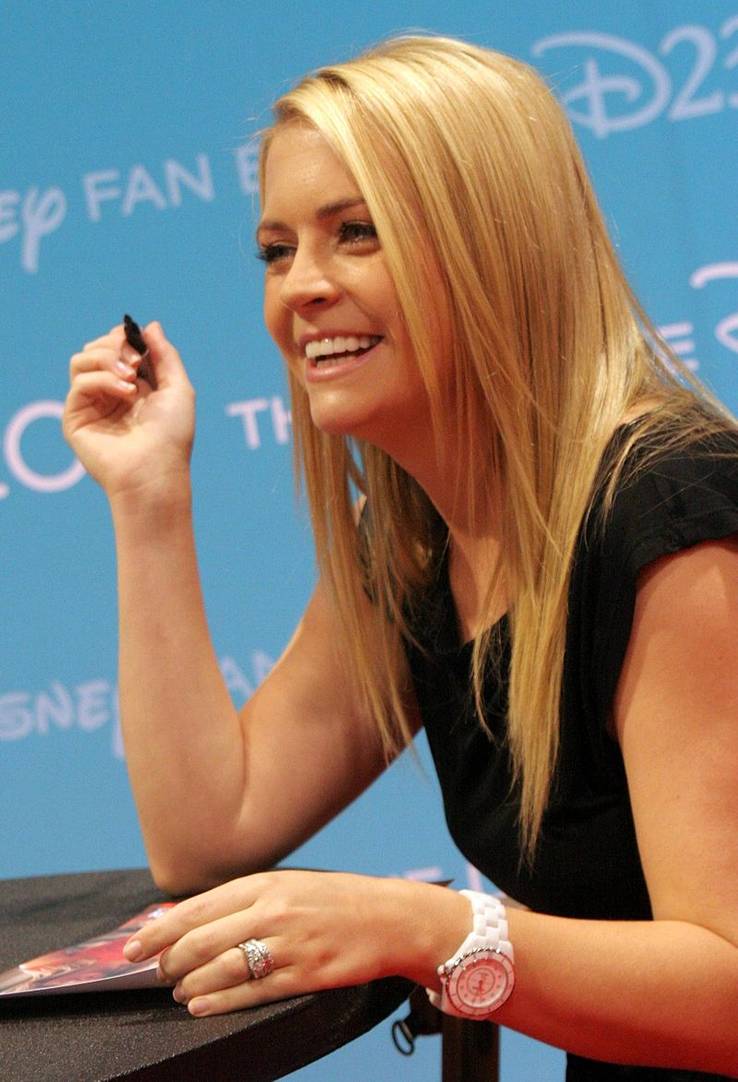 Before she joined TGIF, Melissa Joan Hart was already famous as the star of the hit teen show Clarissa Explains It All. That helped put Sabrina the Teenage Witch on the map more when it debuted in 1996. Fans loved Hart showing off as this magical teen in whacky situations as the show lasted four seasons on ABC then another three on the WB. Hart would be a popular face on other TV shows before starring in the ABC Family comedy Melissa & Joey. She's also moving into directing and producing some movies for Lifetime.
2

Jaleel White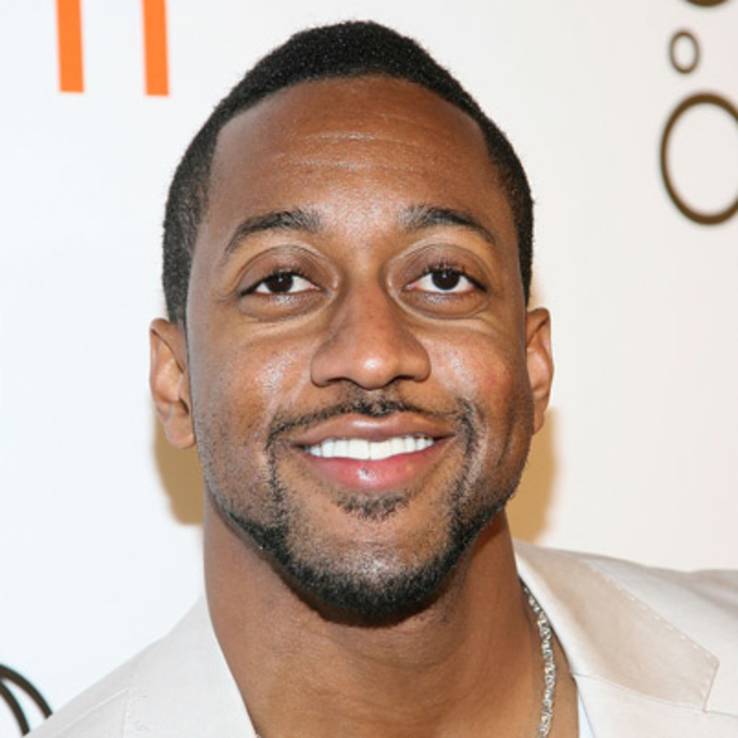 The character of Steve Urkel was only supposed to be on one episode of Family Matters as Laurel's date from hell. However, Jaleel White's performance was such a hit with the audience that he was soon added to the cast. Before long, Urkel's nutty antics, his "did I do that?" catchphrase and crazy personas made the show a long-running hit. Since it finally ended, White has continued to be busy. He had the sitcom Grownups and graduated UCLA with a degree in film studies. White showed up on Dancing With the Stars and continues to pop up on shows like Trial & Error.
1

Ryan Reynolds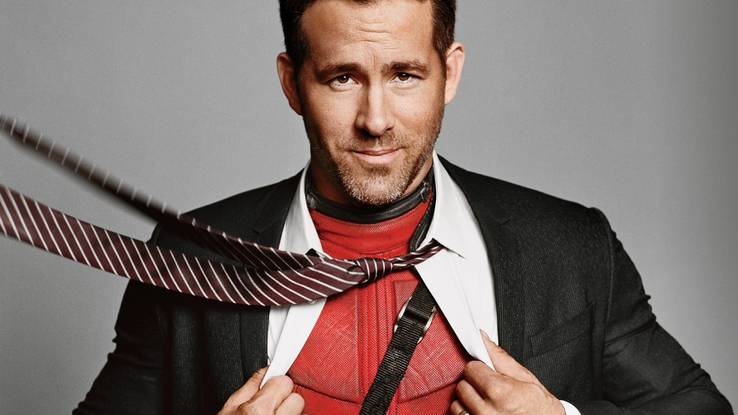 A latecomer to the TGIF lineup, Two Guys and a Girl (originally there was a pizza place) focused on a set of young friends handling adult life and other issues. Ryan Reynolds had his first breakout as the man who was center to the action. Reynolds, of course, has had a fantastic career as an actor, headlining numerous hits. The biggest is his role as Deadpool that's made the nutty mercenary a major smash.
Sources: EW.com, IMDB.com
Source: Read Full Article