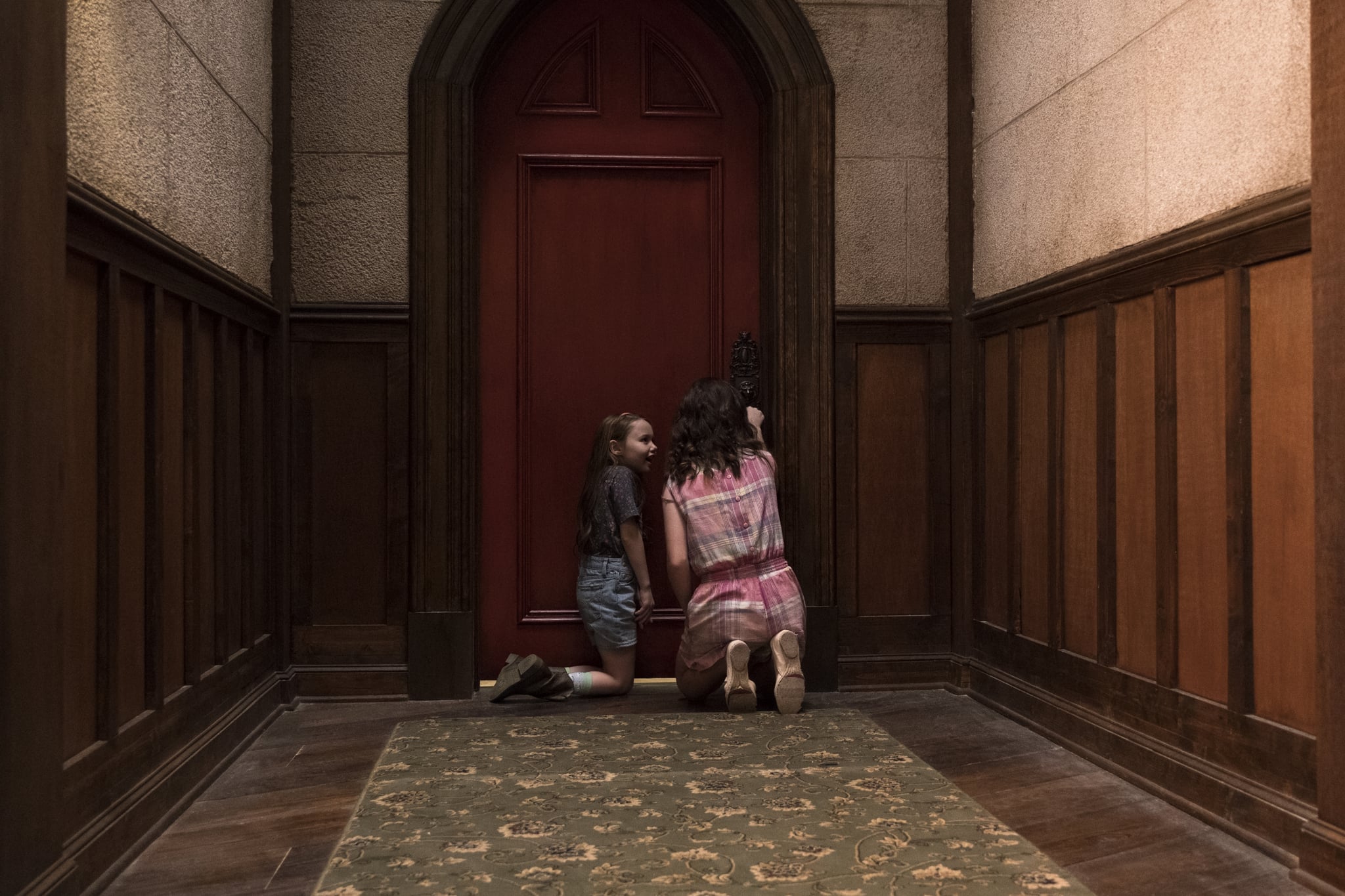 The Haunting of Hill House has inspired everything from epic Halloween costumes to gut-wrenching theories about the five Crain siblings, but few things have stopped us in our tracks faster than the news that the Netflix horror-drama originally had an alternate ending. What's more? It's heartbreaking.
During an interview with Thrillist, showrunner and horror extraordinaire Mike Flanagan revealed that the final scene of the series was initially going to be very, very different (and very, very depressing). As you might recall, the show resolves on a happy note, with the family coming together after the trauma they experience and moving forward with their lives: Steven is going to be a dad, Shirley and her husband seem to have reconciled, Theo has married Trish, and Luke celebrates being two years sober.
But in the scene of the siblings giving Luke a cake to mark the milestone, Flanagan considered putting a small vertical window in the center of the wall behind the family instead of the paintings that ultimately appear in the frame, which you can see below.
Source: Read Full Article