Despite it seeming like a To All The Boys I've Loved Before sequel was a sure thing, the director of the Netflix movie is now clarifying the status of Lara Jean's film future. Director Susan Johnson took to Instagram on Tuesday to say that a To All The Boys sequel is still unconfirmed. It's a mixup nearly as emotionally devastating as Lara Jean's letters to her crushes getting out. But that doesn't mean you should give up hope that a sequel will one day occur.
It all started on Nov. 27 when The Hollywood Reporter covered a new deal between Paramount and Netflix. "One of the first movies being discussed for the Paramount-Netflix deal will be a sequel to To All the Boys I've Loved Before," the report stated. Citing THR's story, Collider then covered how a TATBILB sequel was in the works. Johnson then shared a screengrab of the Collider story on Instagram with the caption, "Well, the cat's out of the bag! Thanks for the support, everyone!!! It's all you! #toalltheboysivelovedbefore #sequel." That post has since been deleted, but before it was taken down, some interpreted it as confirmation that the sequel was in development. But Johnson has since explained that it's not a done deal. She wrote in her TATBILB sequel update: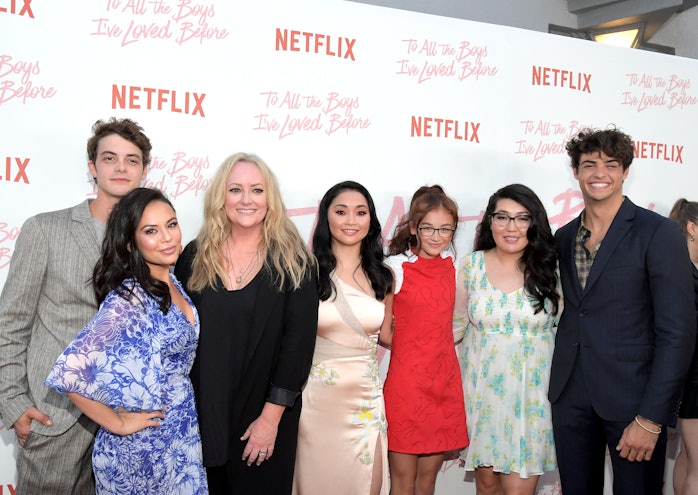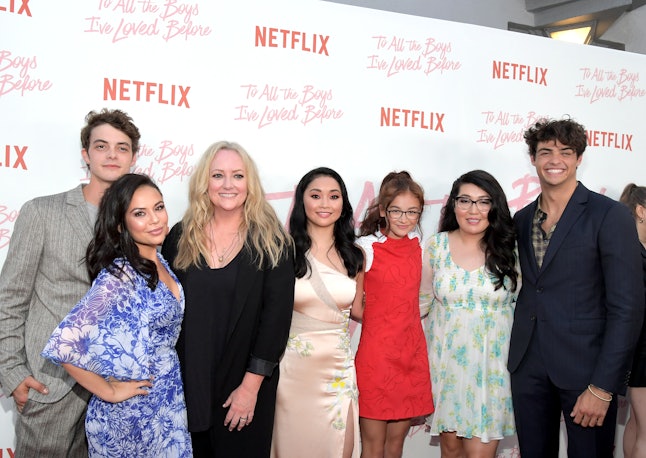 The assumption based on Johnson's original post that the sequel was a go was pretty understandable. And so, predictably, fans became real pumped to see Lana Condor and Noah Centineo reprise their roles as Lara Jean Covey and Peter Kavinsky. After all, the book by Jenny Han that the Netflix movie is based on has two sequels — P.S. I Still Love You and Always and Forever, Lara Jean. And while some fans noted a second movie couldn't be a straight adaptation of P.S. I Still Love You, that didn't really dim anyone's excitement for a sequel.
Besides fans wanting a second helping of To All The Boys, the people behind the movie are down for one too. "I'm so hopeful that I get the opportunity to play her again," Condor excitedly told Bustle back in August. And despite having to say that the sequel isn't official, Johnson is clearly still rooting for one. She used the fingers cross emoji in her status update and on Wednesday morning, she reposted from the Instagram account of THR a photo of Centineo that had the caption, "Are you ready to see Lara Jean and Peter Kavinsky back on the streamer?" For most of the world, including Johnson, the answer appears to be a resounding yes.
Lara Jean's cinematic romantic fate is currently up in the air. But you can comfort yourself by rewatching To All The Boys I've Loved Before since it does finish the story on an utterly delightful note. And when (not if) a sequel is official, there will be even more swoon-worthy moments for fans to take in over and over again.
Source: Read Full Article