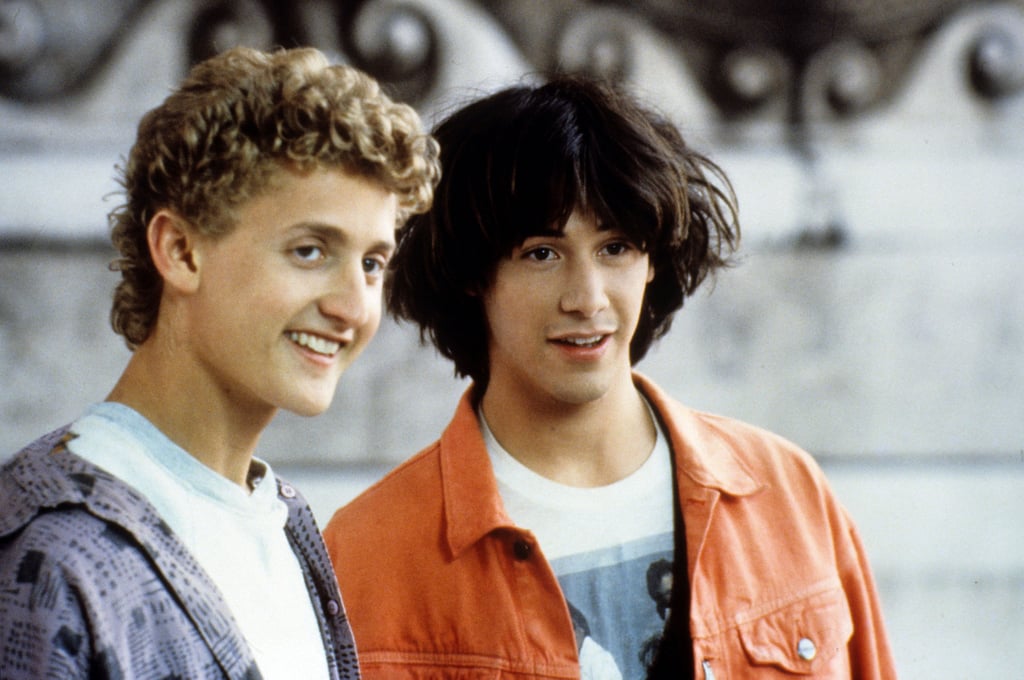 The Writer of the Bill & Ted Films Found an Incredibly Sweet Way to Honor a Late Fan

Ed Solomon is no stranger to bringing joy to movie fans all over the world. The writer and producer has his name on films like Men in Black, Now You See Me, Charlie's Angels, and Bill & Ted's Excellent Adventure. Now, with another Bill & Ted movie on the way, Solomon found a way to connect with a late fan of the film franchise that is nothing short of excellent.
Back in January, Solomon received a touching response from a fan named Alma Adler on a throwback photo of Solomon and Bill & Ted cowriter Chris Matheson. "My father died in 1992 after a long illness," she wrote. "One of the last things he ever said to me was 'be excellent to each other . . . but party on.' Thank you Ed and Chris."
Solomon responded, writing that he was "so sorry" for the loss of her father and that he's thankful he was able to "be a small part of your life, through him." But that wasn't where the interaction between the two ended.
A few months later on March 21, shortly after Bill & Ted Face the Music's 2020 release date was announced, Solomon reached back out to Adler on Twitter. In addition to noting that rereading her post made him feel both happy and sad, he asked her what her father's name was.
"Cyrus Adler. He was a great man who spent his life trying to help those in need," she wrote. "Thank you Ed, this means the world to me."
Solomon proceeded to send Adler a page of the script for the third Bill & Ted movie, which features a small but wonderful nod to her dad, Cyrus. (Are you crying? No? Just us? It's fine. We're fine.) Read their wonderful exchange in full ahead!
Source: Read Full Article