Ah, Donald Trump. The businessman turned reality show host eventually became President of the United States, which seemed almost as surprising to him as it was to the rest of the nation. But who is this man running the country? And was he always the way he is now?
Donald Trump was always a name associated with wealth, success, and prosperity. "The Donald," as he's known, loved women, fine dining, golf, tall buildings, and gilded everything. It's as though his whole life was a caricature of a wealthy American businessman and he was loving every minute.
Things are different now…or are they? Read on to see photos from 90s-era Donald Trump that prove he hasn't changed much at all.
1. Donald Trump enjoys the finer things in life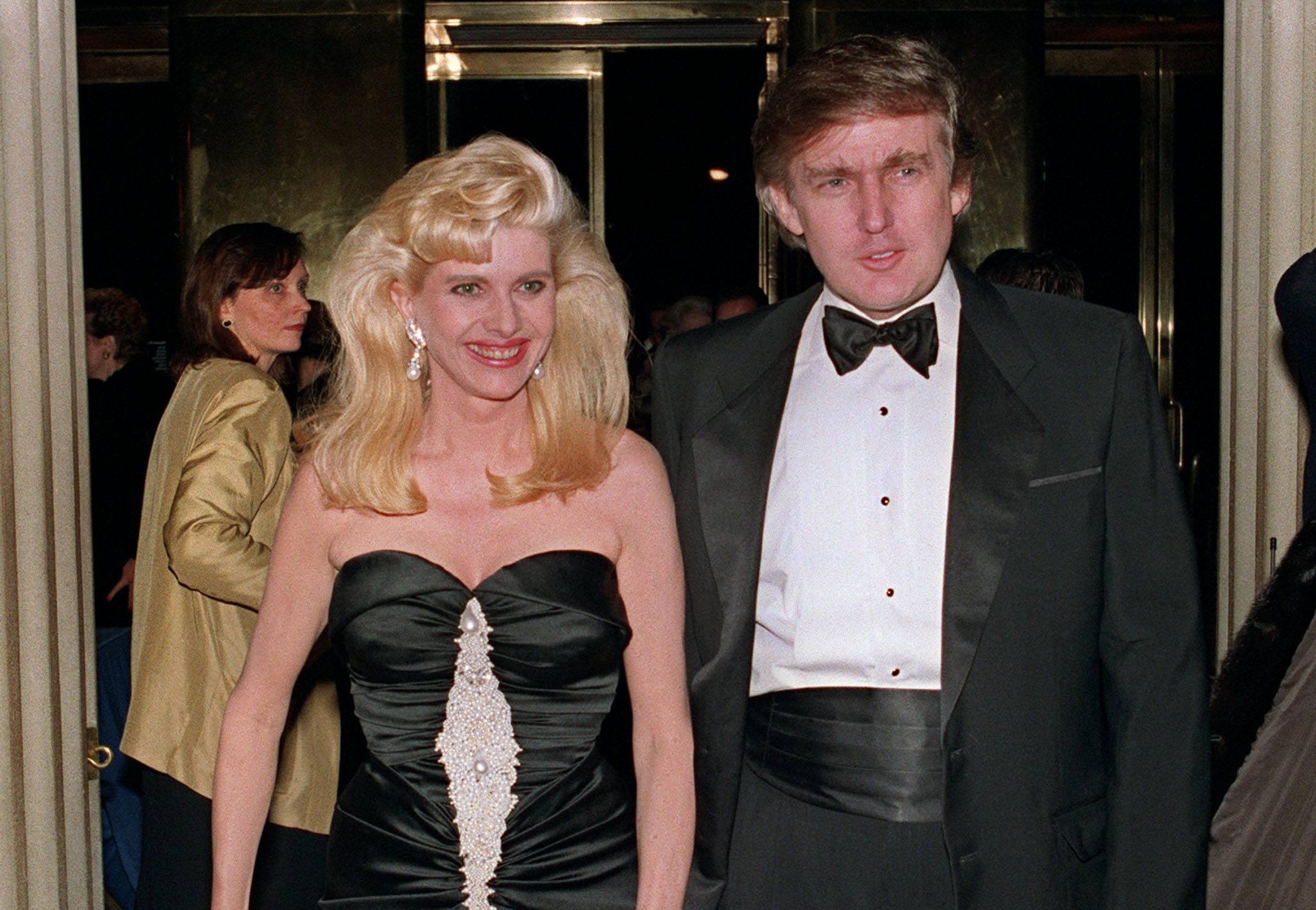 Donald and Ivana Trump | Swerzey/AFP/Getty Images
Everyone knows that Trump appreciates beauty, especially when that source of loveliness happens to be a beautiful woman. Not only is Ivana the one who bestowed Trump with the nickname 'The Donald,' she also happens to be his first wife and mother of his children Ivanka, Donald Jr., and Eric. The pair was married for 15 years before divorcing in 1992.
2. Donald and his red tie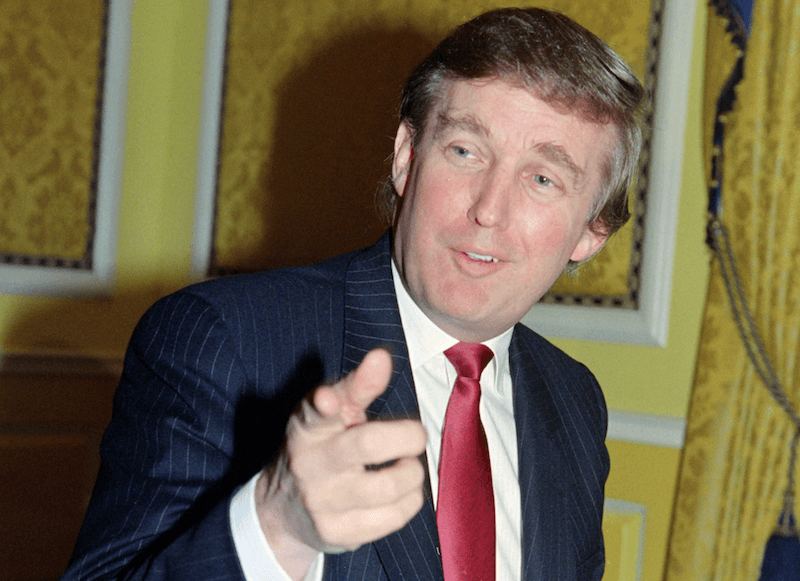 Donald Trump | Timothy A. Clary/Getty Images
One piece of advice they give out in business school? Wear a red tie to assert power and dominance. Apparently, Donald Trump took that lesson to heart (he attended the Wharton School of Business), because he almost always wore a red tie in the 90s and still does it to this day.
3. Trump enjoys pizza and fast food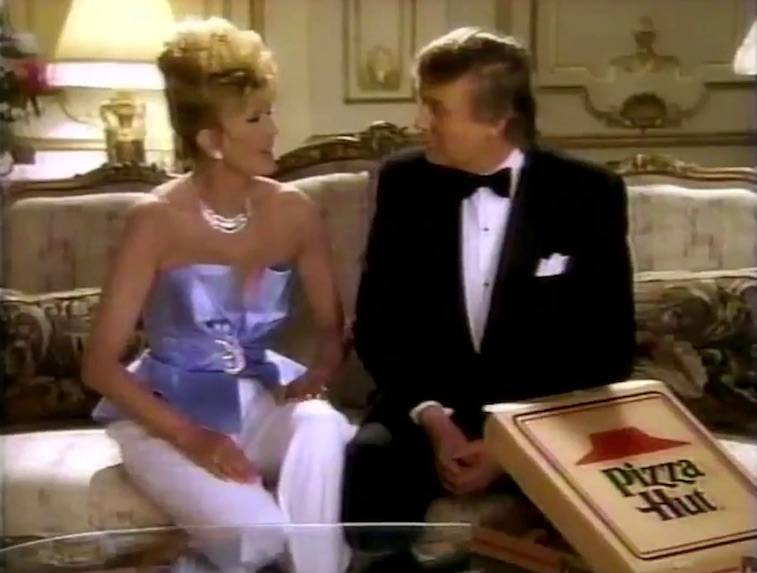 Donald and Ivana Trump in a Pizza Hut commercial | The Daily Conversation via YouTube
Remember that time Trump starred in a Pizza Hut commercial? The match up made a lot of sense considering that Trump's culinary tastes aren't exactly refined. Even serving as president with unlimited access to gourmet fare, he still prefers to hit the drive-thru or order a delivery pizza to satisfy his hunger.
4. He never drinks alcohol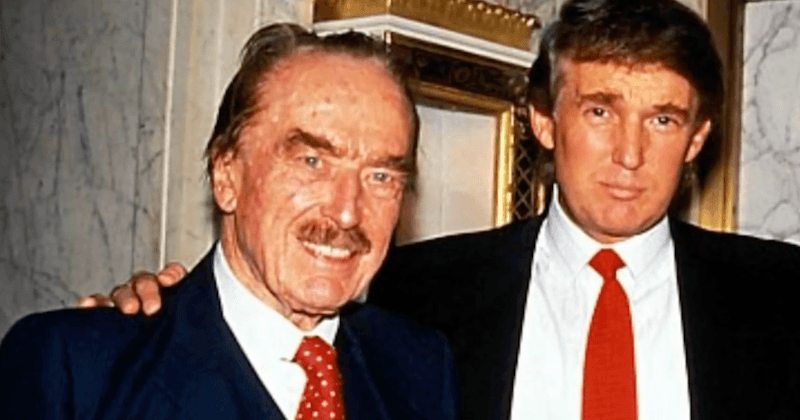 Fred and Donald Trump | Global TV via Youtube
You'd think that Donald Trump in the 90s would live to the excess in every way, including alcohol-fueled nights of carousing. But in reality, Trump never drank alcohol and still abstains to this day. The reason? His brother Fred was an alcoholic who urged him not to drink. Eventually, alcoholism cost Fred his life and Trump never forgot the warning.
5. Trump has a loyal fan base who will follow him anywhere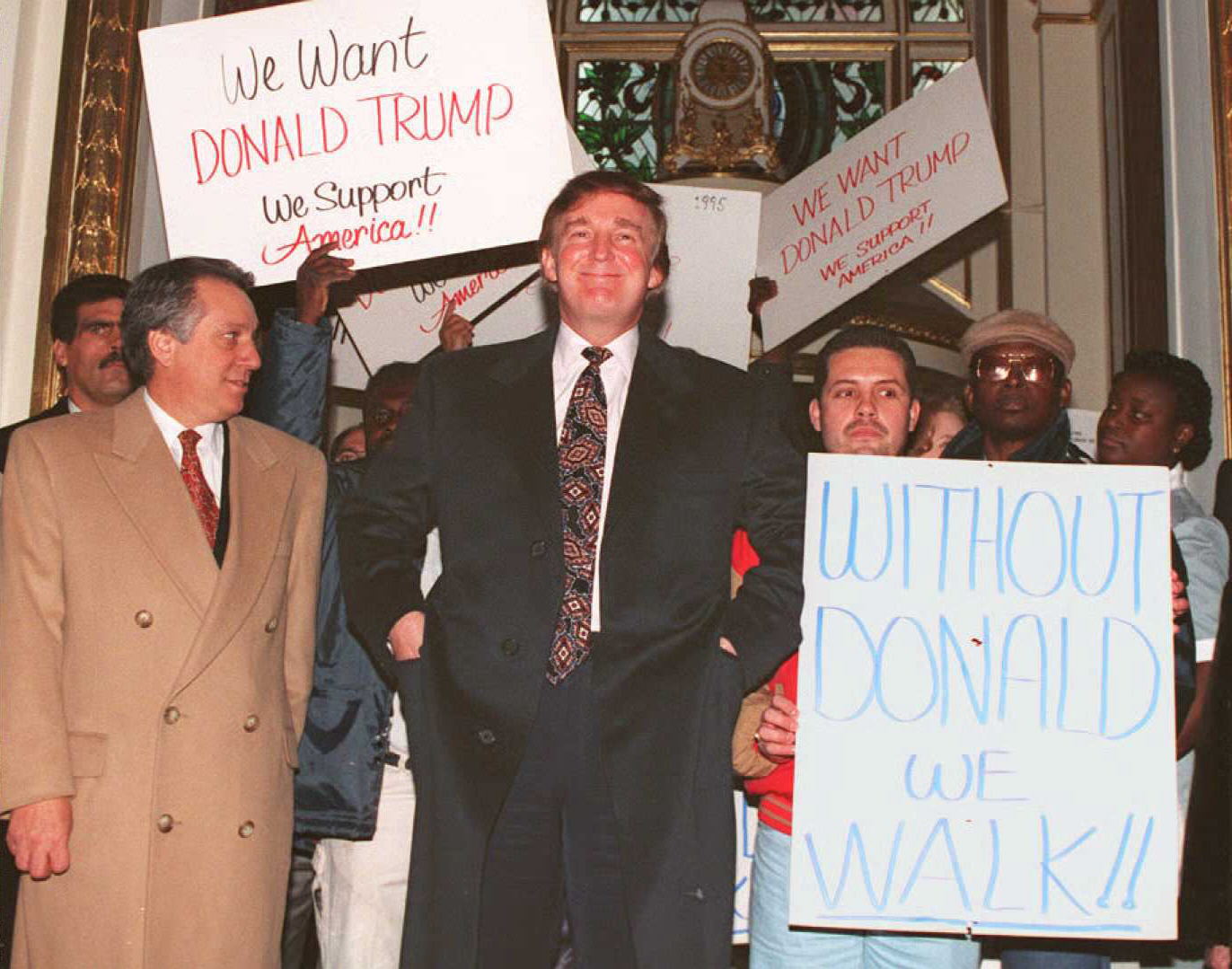 Donald Trump | Don Emmert/AFP/Getty Images)
There may be plenty of Trump critics out there, but there are also a huge number of supporters — otherwise, he wouldn't have been elected President of the United States. Even back in the 90s, Trump was a household name and inspired both criticism and enthusiasm from opposite ends of the spectrum.
The above 90s era photo shows Trump arriving for a press conference to dispell rumors that the Sultan of Brunei was purchasing the Plaza Hotel, which he owned at the time. The property was eventually sold to an Israeli-owned developer in 2004.
6. He didn't stay faithful to his wife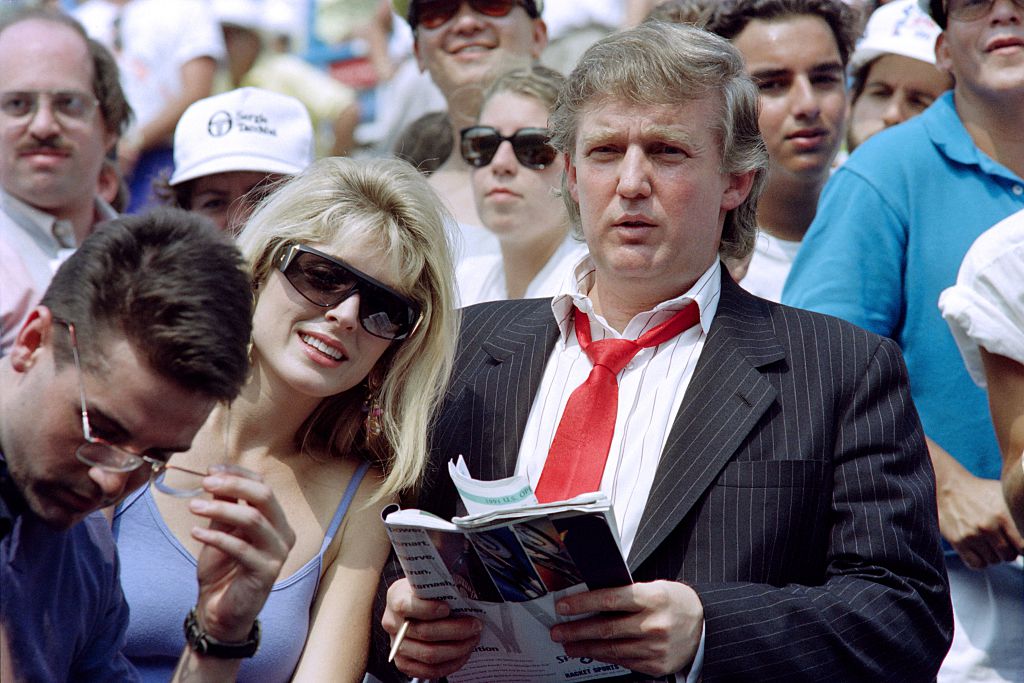 Donald Trump and his fiancee Marla Maples watch the US Open tennis tournament on August 28, 1991| Timothy A. Clary/AFP/Getty Images
Donald Trump's divorce from Ivana made headlines, especially after he started dating Marla Maples following their high-profile affair. Apparently, Donald tried to bring Maples on a family vacation yet somehow keep it secret from his wife that she was his lover.
Trump and Maples didn't wait long to become a couple and eventually the pair got engaged. Rumors of infidelity have followed Donald Trump throughout all of his marriages, including his current union with Melania.
7. He was always full of himself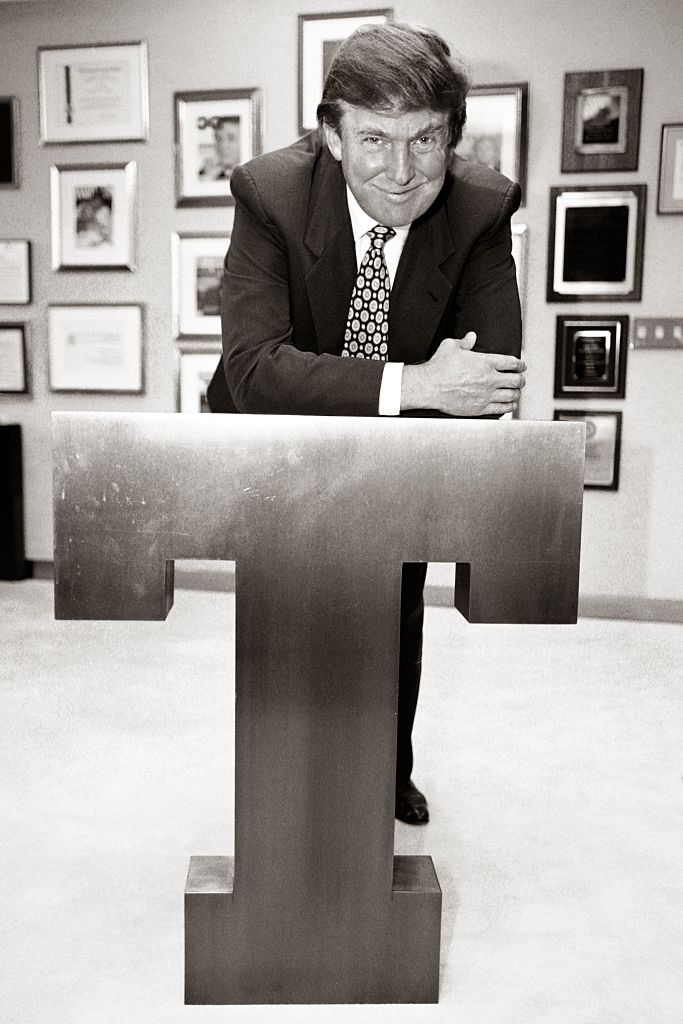 Donald Trump poses in his Trump Tower office on a giant letter "T" on May 8, 1996 | Timothy A. Clary/AFP/Getty Images
Trump is known for his overinflated ego, but some reports point out that he used to be a lot more humble. In an interview with Trump from decades ago, a young Donald told CBS Sunday Morning, "If I were portrayed on television, I hope I'd come across as somewhat of a nice gentleman. But I don't know, necessarily, that that particular series would do very well."
8. Donald Trump has a love-hate relationship with the media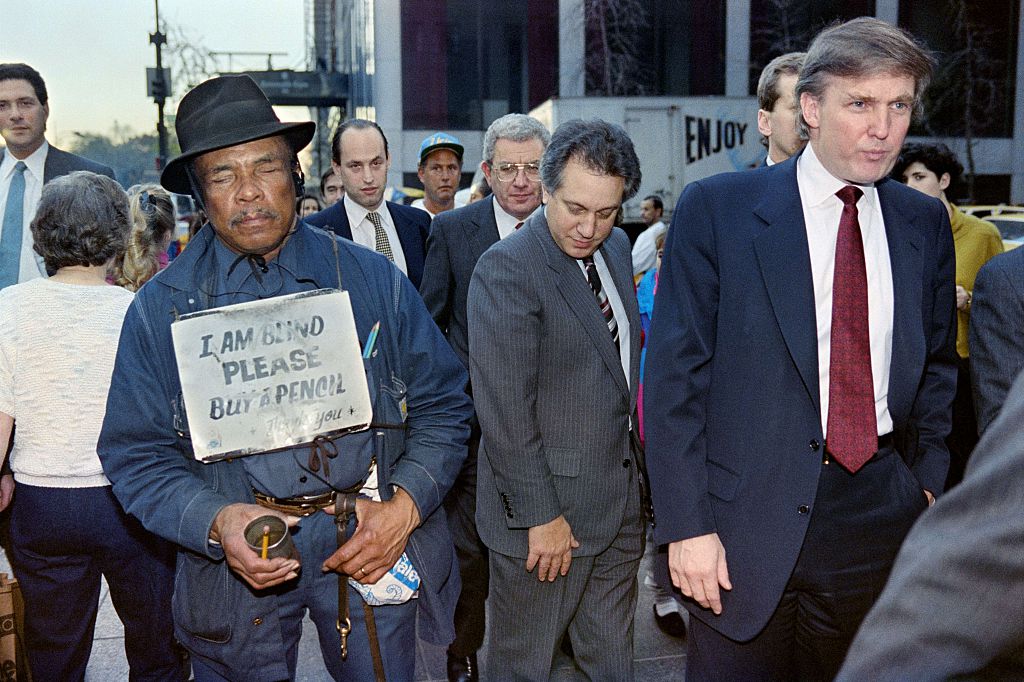 Donald Trump walks down Fifth Avenue after holding a news conference on November 16, 1990| Timothy A. Clary/AFP/Getty Images
Ever since becoming president, Donald Trump appears to dislike media more than ever, saying they, "only make up stories," and can't be trusted to report real news. The Trump from years past was a bit less hostile but still not enamored by media attention.
In the Sunday Morning interview, he said of fame: "I don't know. I don't like walking down the street and having people waving and everything. I just don't really … it's not for me. To be perfectly honest, it's not for me, and I don't enjoy it."
9. Trump mingled in the world of politics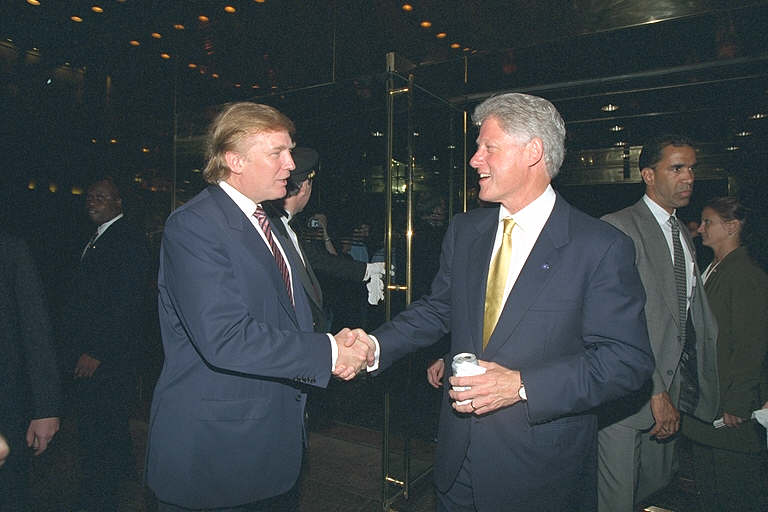 Donald Trump and Bill Clinton | Clinton Presidential Library/Wikimedia Commons
Before he dove into politics headfirst, Trump was frequently seen rubbing elbows with the elite families of Washington, including former President Bill Clinton. Even though he ran for president and won the election as a Republican, Trump used to be a registered Democrat as well as an Independent.
10. He understood who would vote for him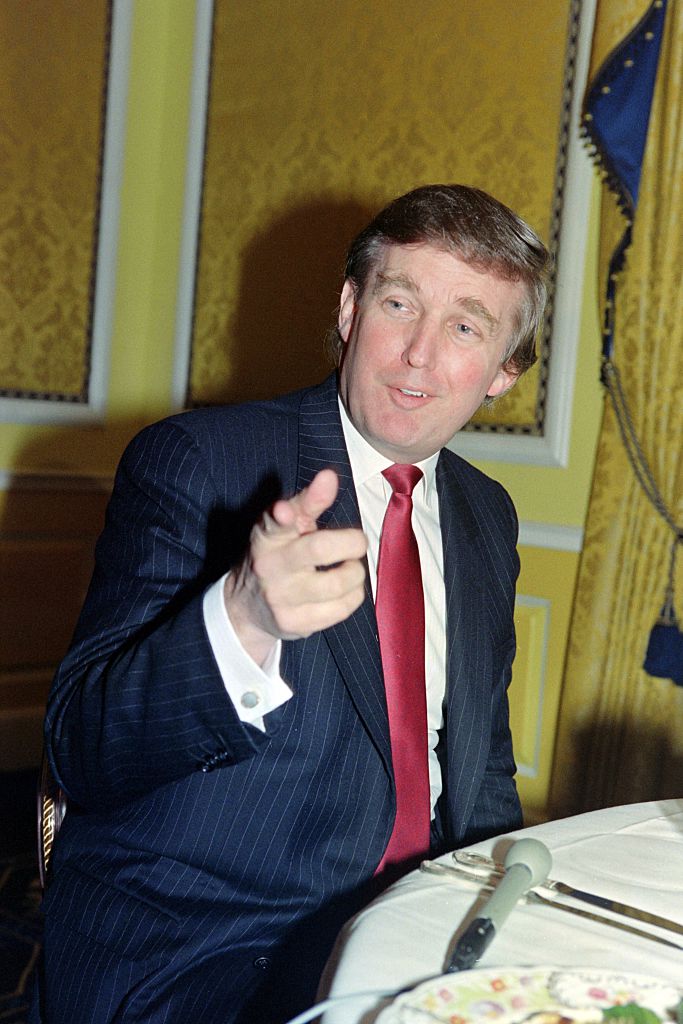 Donald Trump after his divorce | Timothy A. Clary/AFP/Getty Images
One thing Donald Trump excels at is knowing exactly who likes him — and who doesn't. In an interview with Playboy magazine in 1990, Trump made this surprisingly accurate prediction: "When I walk down the street, those cabbies start yelling out their window. … The working guy would elect me; they like me."
11. His hair hasn't changed much through the decades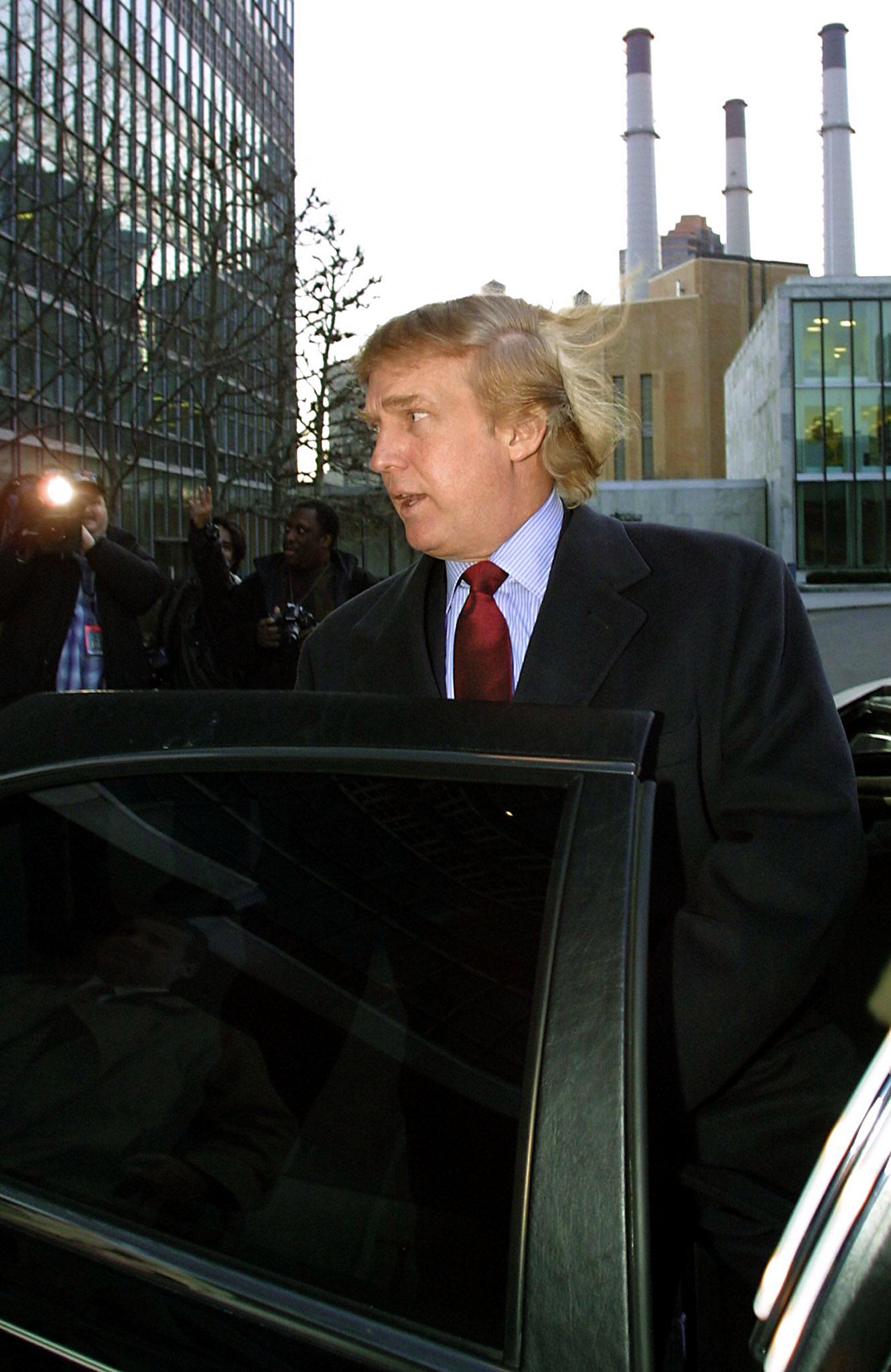 Donald Trump leaves the UN | Doug Kanter/AFP/Getty Images
It's incredible how much attention Donald Trump's hair receives. Some speculate it's a toupee, while others question why he styles it in such an awkward way. One thing that hasn't changed much over the decades? The way it appears in photos and in real life. Donald Trump's hair has always been odd.
12. He surrounded himself with the most beautiful women in the world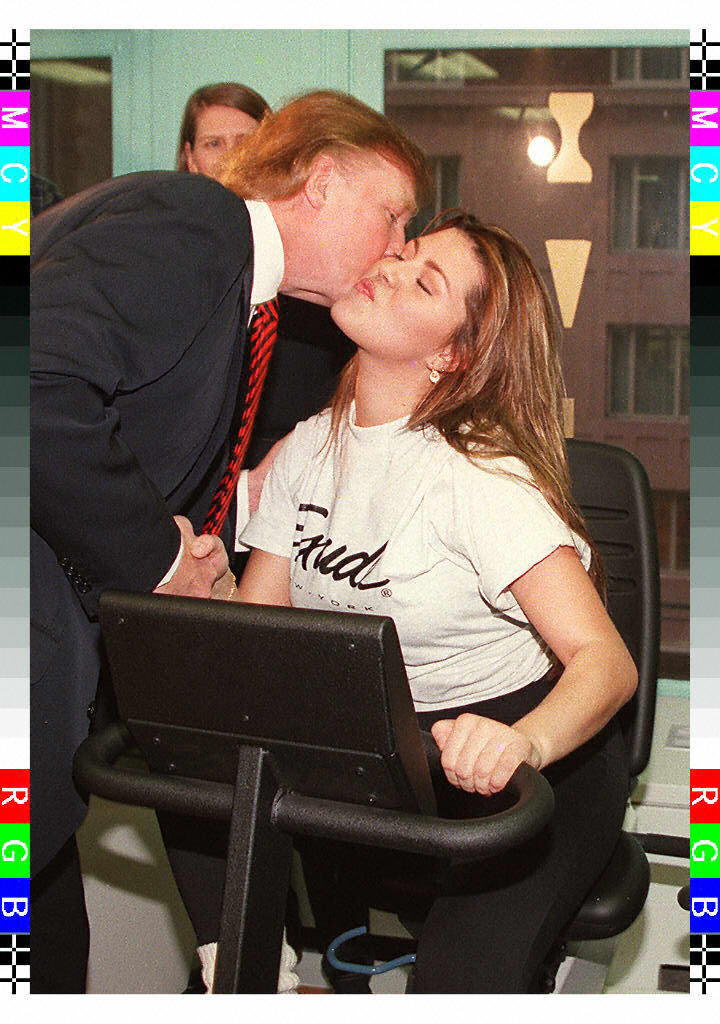 Donald Trump and 1996 Miss Universe, Venezuela's Alicia Machado | Jon Levy/AFP/Getty Images
Before he became president, Trump used to run the Miss Universe pageant, therefore ensuring that he always had the most beautiful and talented women in the world near him.
Trump received a lot of criticism for a quote he made on the Howard Stern Show: "Before a show, I'll go backstage and everyone's getting dressed, and everything else, and you know, no men are anywhere, and I'm allowed to go in because I'm the owner of the pageant and therefore I'm inspecting it… And you see these incredible looking women, and so, I sort of get away with things like that," he said.
13. Marla Maples met Donald Trump quite by accident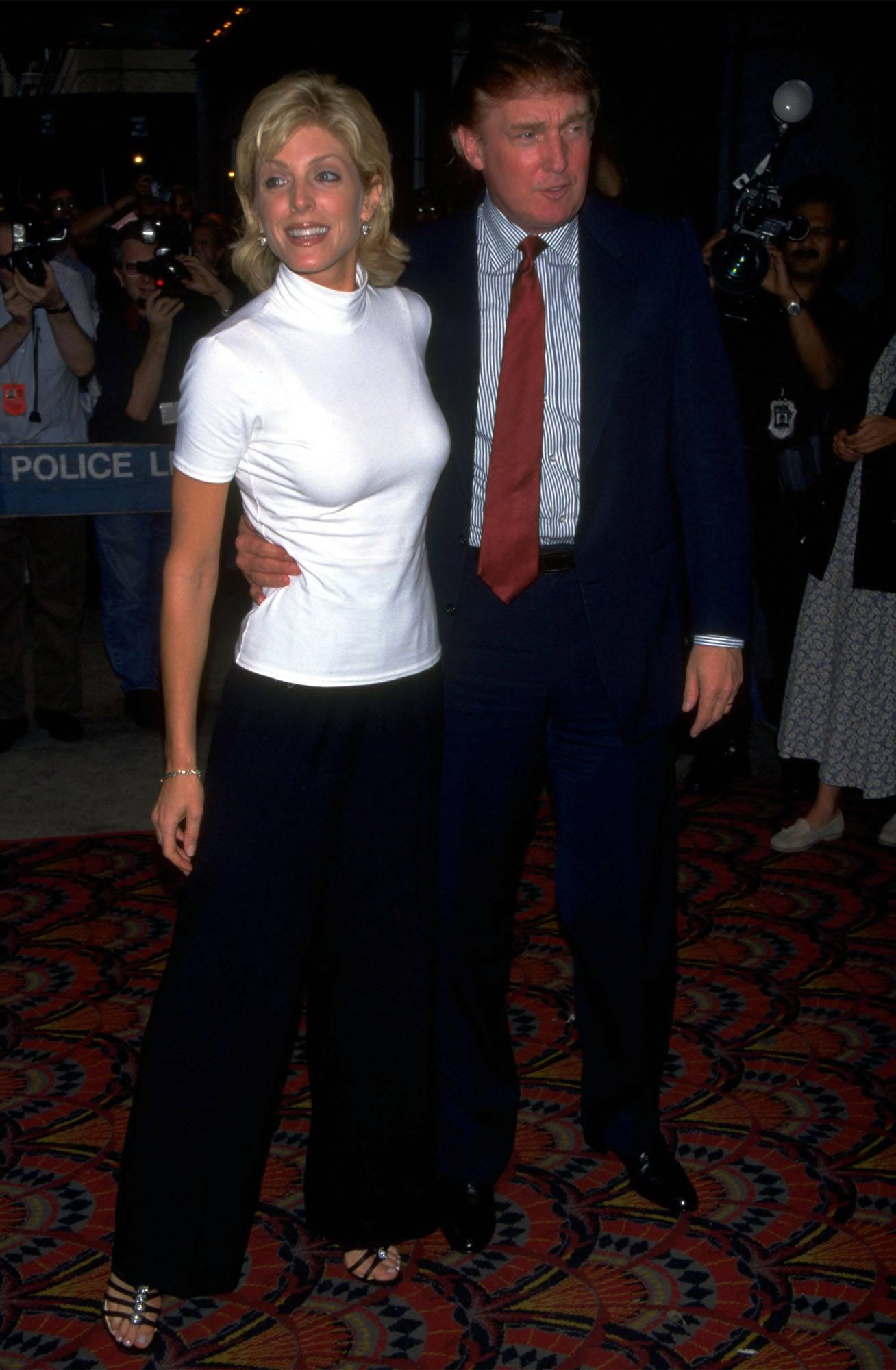 Donald Trump and Marla Maples | Diane Freed/Getty Images
It's impossible to discuss 90s Donald Trump without speaking of his marriage to Marla Maples. The two met when they bumped into each other on the street — literally — on Madison Avenue in 1989. It wasn't the first time they'd seen each other, but it was the first time Trump actually noticed his future wife. As she told Vanity Fair, "I had seen him at different places throughout the year and just said hello, I was just somebody he shook hands with."
14. Donald Trump isn't scared of commitment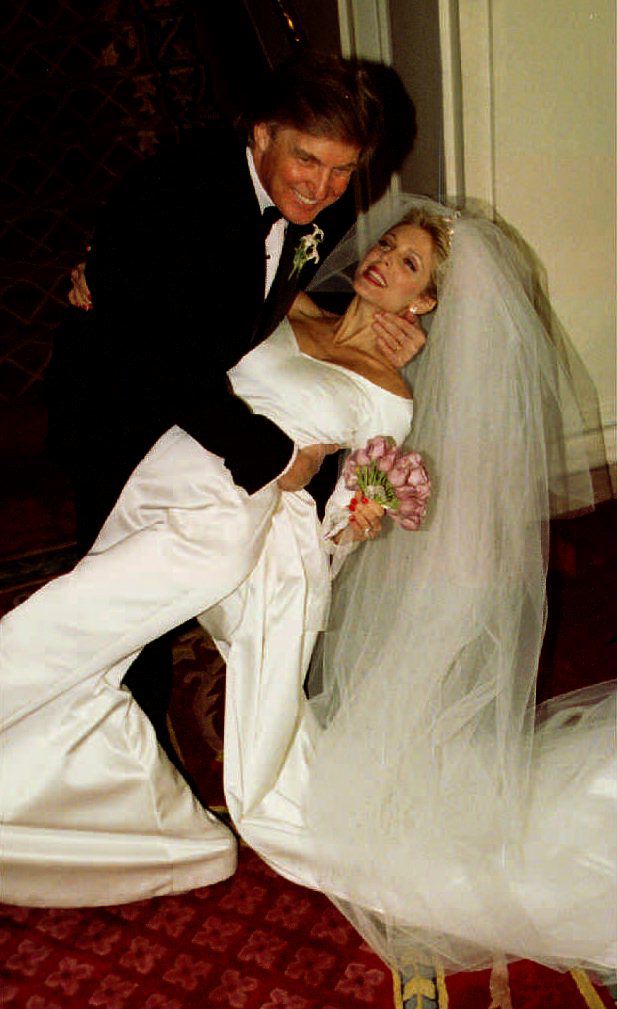 Donald Trump weds Marla Maples | Bob Strong/AFP/Getty Images
For all his alleged affairs and lothario ways, Trump never stayed a perpetual bachelor like some other notorious celebrities. He's been married three times, proving he's willing to make a commitment to a woman — even though forever doesn't actually last that long. Marla Maples wanted to legitimize their relationship so she wouldn't be seen as "the other woman." In the 90s, that's exactly what happened.
15. Donald Trump is passionate about golf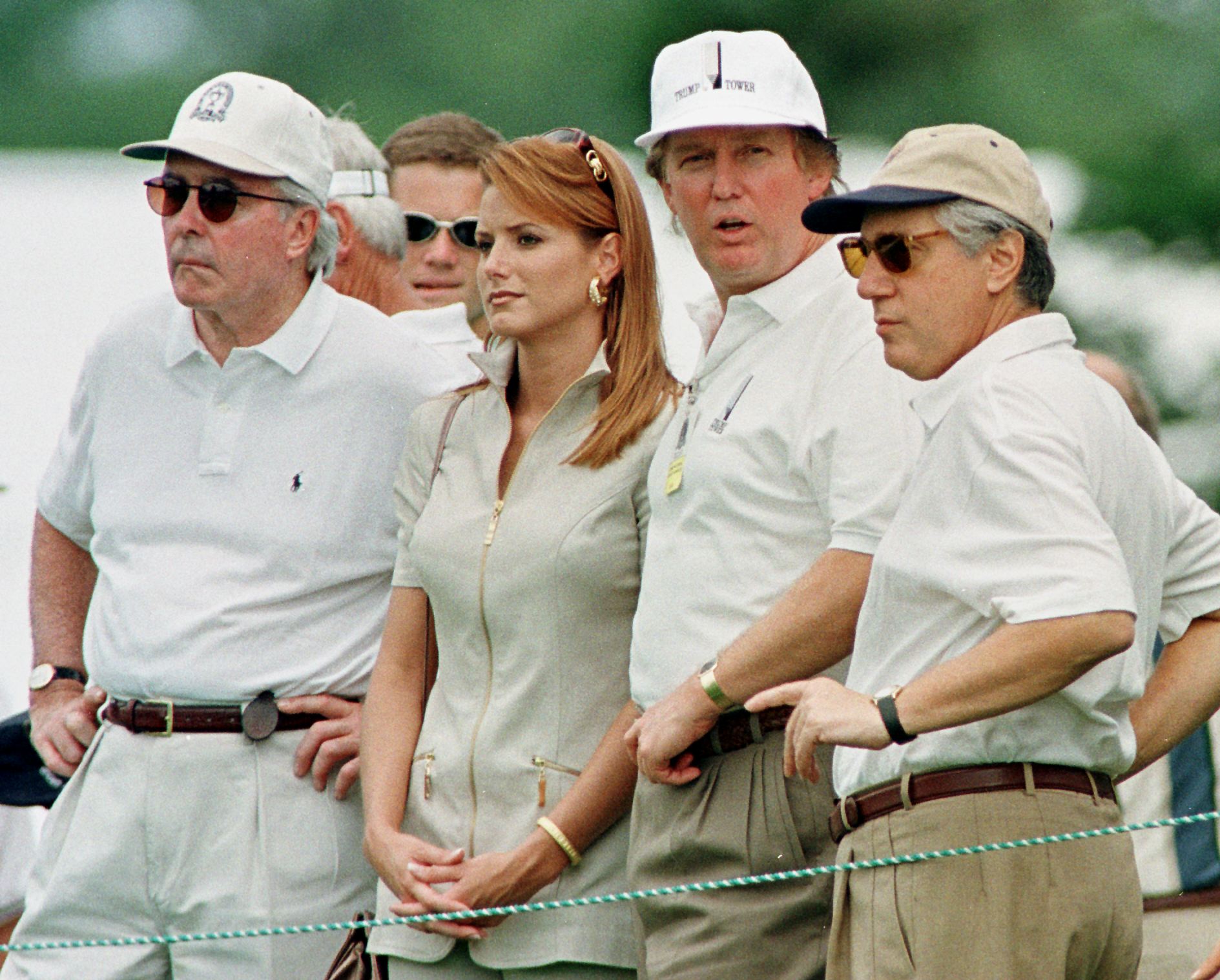 Donald Trump at PGA Championships | Timothy Clary/AFP/Getty Images
Trump owns multiple golf courses and has always loved watching and playing the game. Back in the 90s, he got to play as much golf as he wanted without fear of judgment — in fact, some people claim the best business deals are made on the golf course. But now that he's president, he faces criticism for playing too much golf and potentially shirking his presidential duties.
16. He still loves gambling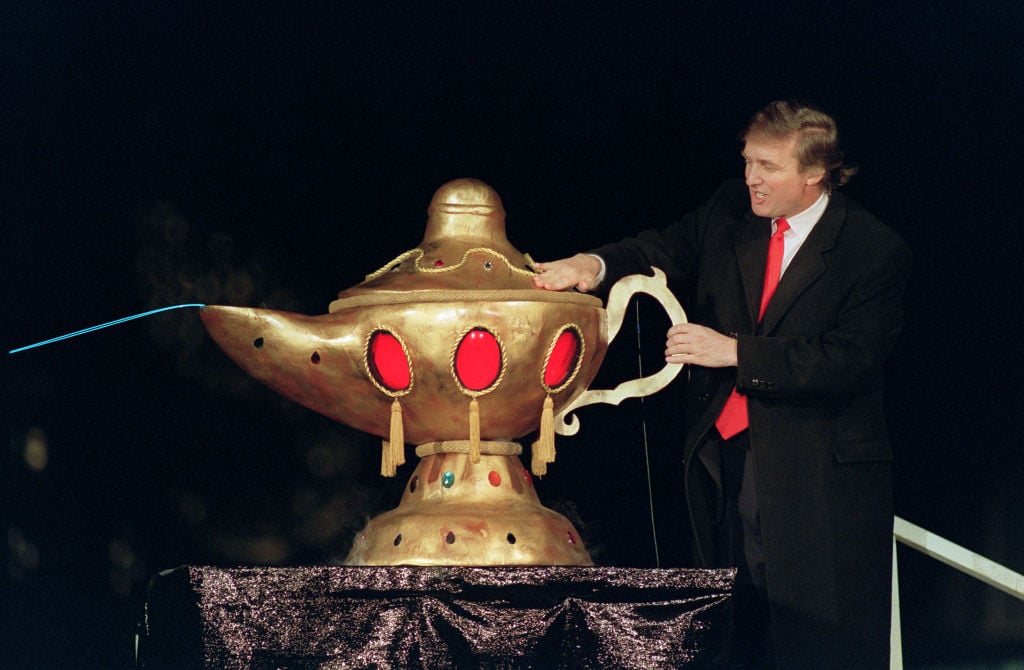 Real estate developer Donald J. Trump rubs a "magic lamp" during the opening ceremony for his huge Atlantic City Taj in April 1990 | Bill Swersey/AFP/Getty Images
"Atlantic City fueled a lot of growth for me," Trump said in an interview in May 2016, describing his long history with casinos. "The money I took out of there was incredible." True, it was a gamble investing in these New Jersey casinos and trying to create a new Las Vegas on the east coast. Did it work? No. Most of the casinos went bankrupt and are closed now. Still, Trump believes in the lucrative power of gambling.
17. Appearances matter to Trump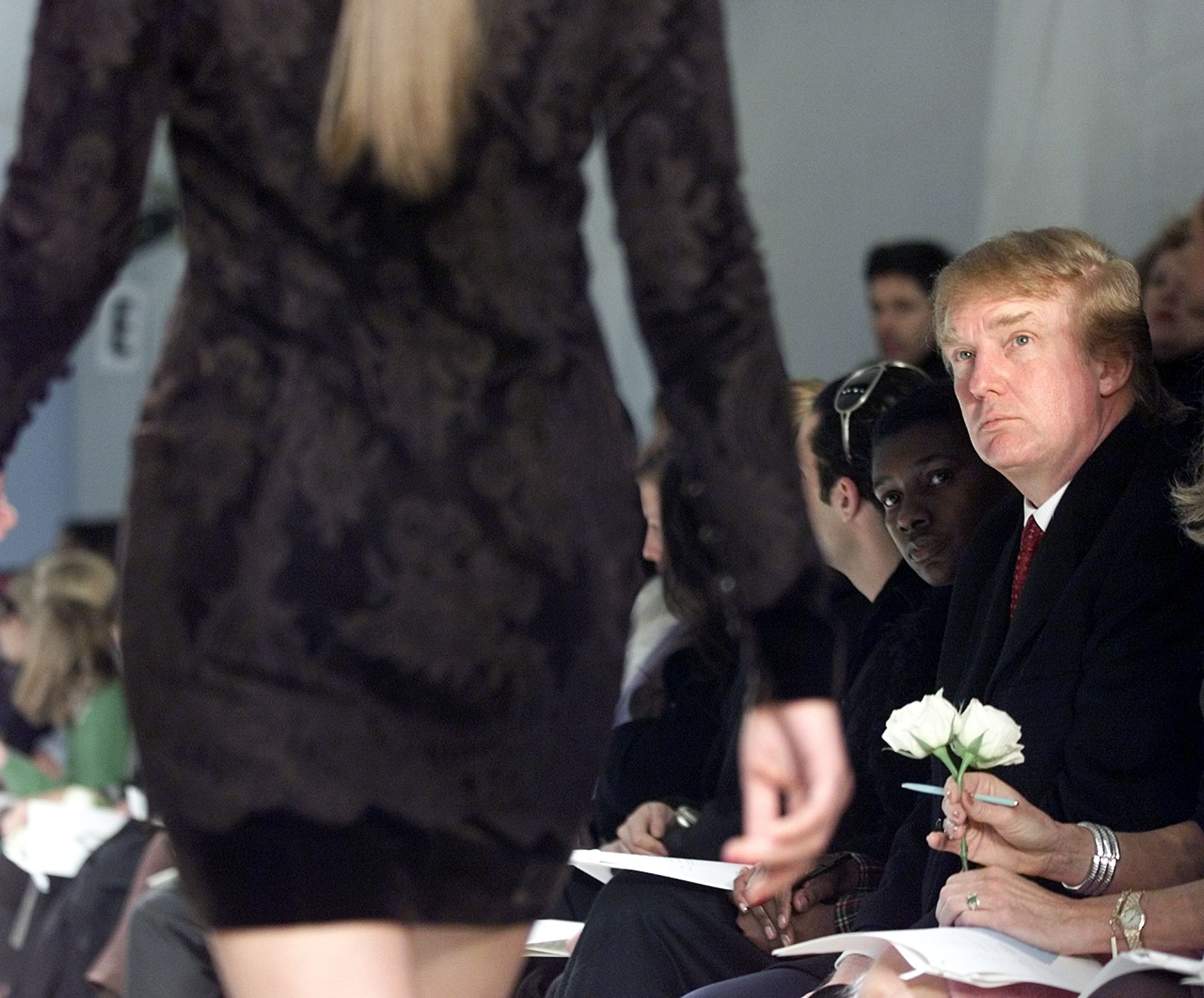 Donald Trump at Fashion Week in New York | Timothy A. Clary/AFP/Getty Images
Anyone who pays attention to the fashion world knows: Clothing is not just about what you're wearing, it's also a symbol of who you are. Designer labels project to the world that you're successful and wealthy. A well-cut suit can help you have higher levels of confidence, which has the added benefit of making people believe what you're saying.
Donald Trump has always maintained an interest in fashion. Even back in the 90s, he cared about how people saw him and how he saw himself.
18. Donald Trump takes fatherhood seriously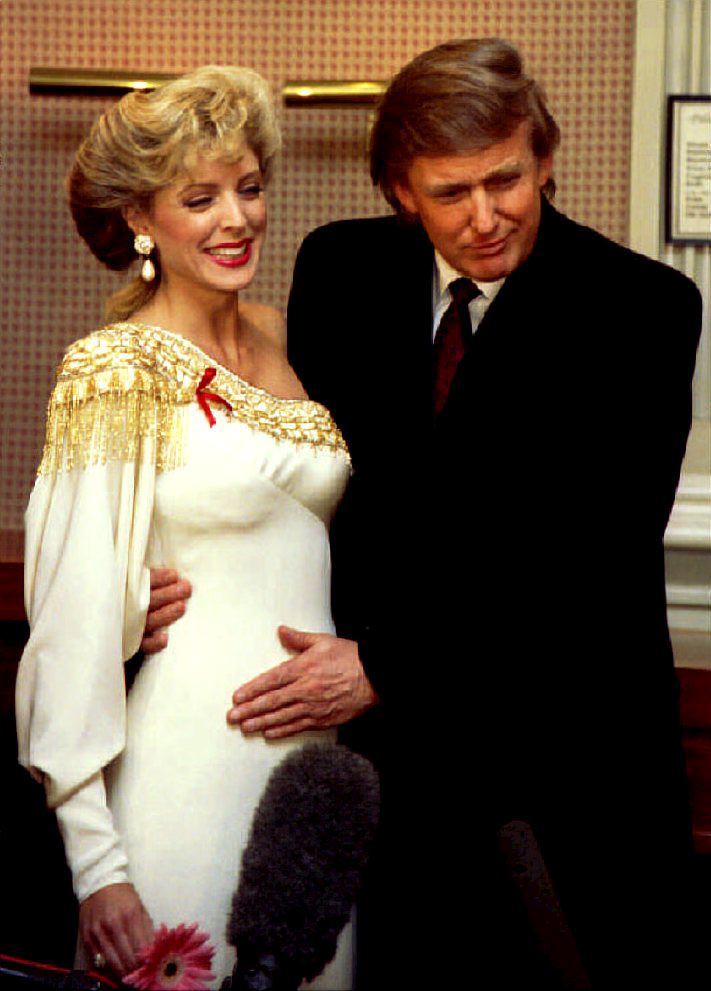 Donald Trump and Marla Maples confirm their pregnancy in 1993 | Hai Do/AFP/Getty Images
Upon finding out that his wife Marla Maples was pregnant in 1993, Trump didn't have the best reaction to the news. As he told Howard Stern in a 2004 interview, "I'm glad it happened. I have a great little daughter, Tiffany. But, you know, at the time it was like, 'Excuse me, what happened?' And then I said, 'Well, what are we going to do about this?' [Marla] said, 'Are you serious? It's the most beautiful day of our lives.' I said, 'Oh, great.'"
However, in a future interview, Maples says Trump was a decent father and put Tiffany through "great schools."
19. Trump was never fond of politicians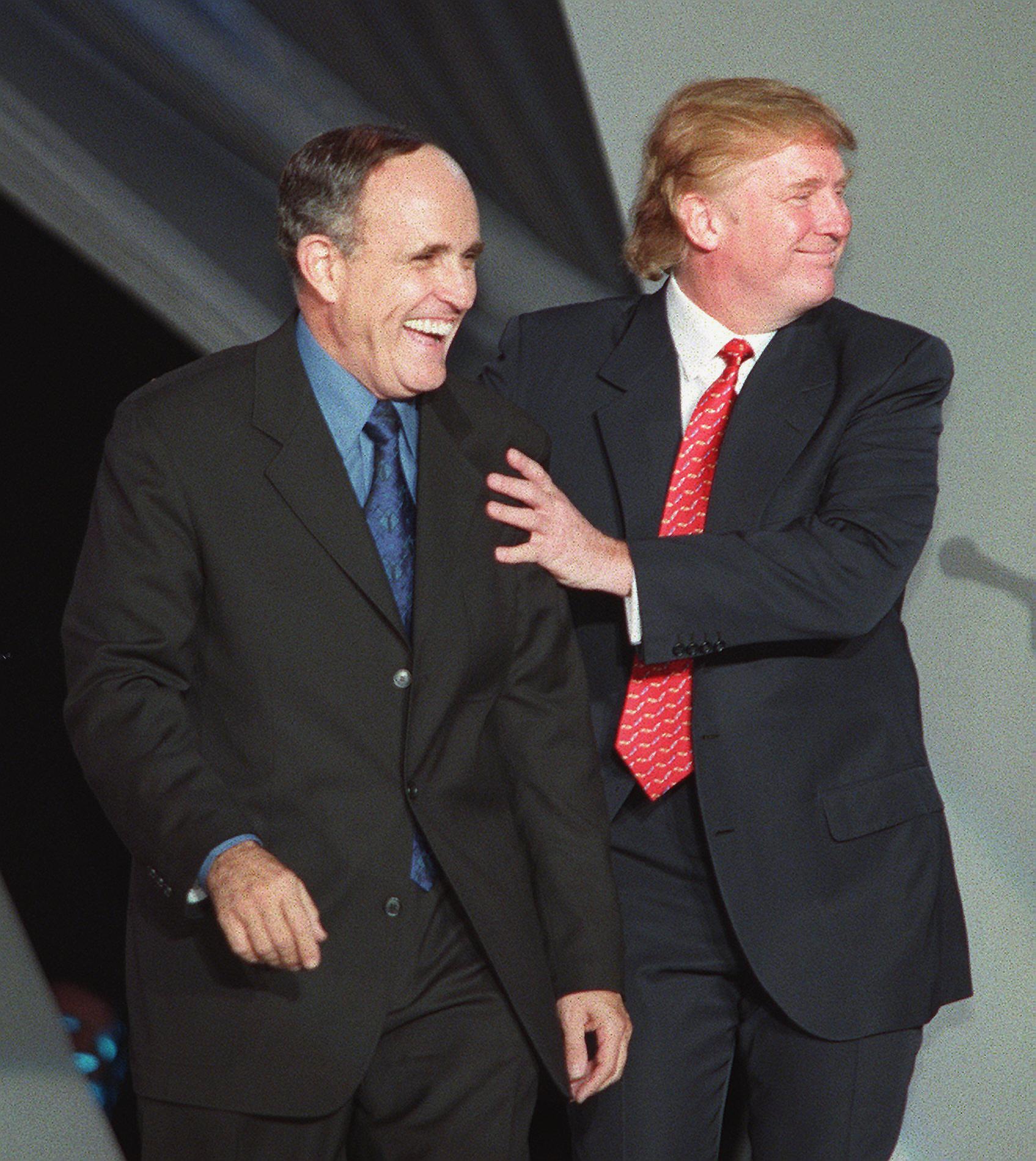 Donald Trump and New York City Mayor Rudy Giuliani in 1999 | Matt Campbell/AFP/Getty Images
The Trump of the 90s didn't necessarily want to be a politician — mostly, he just couldn't stand them. He told 60 Minutes that he was sick of political types doing the opposite of what they said. "Some are very good, some are very dedicated and some are dumber than a rock. And I know who they are, I know the smart ones and I know the not so smart ones. And I know that I can do a very good job," he said.
20. Trump didn't always follow party lines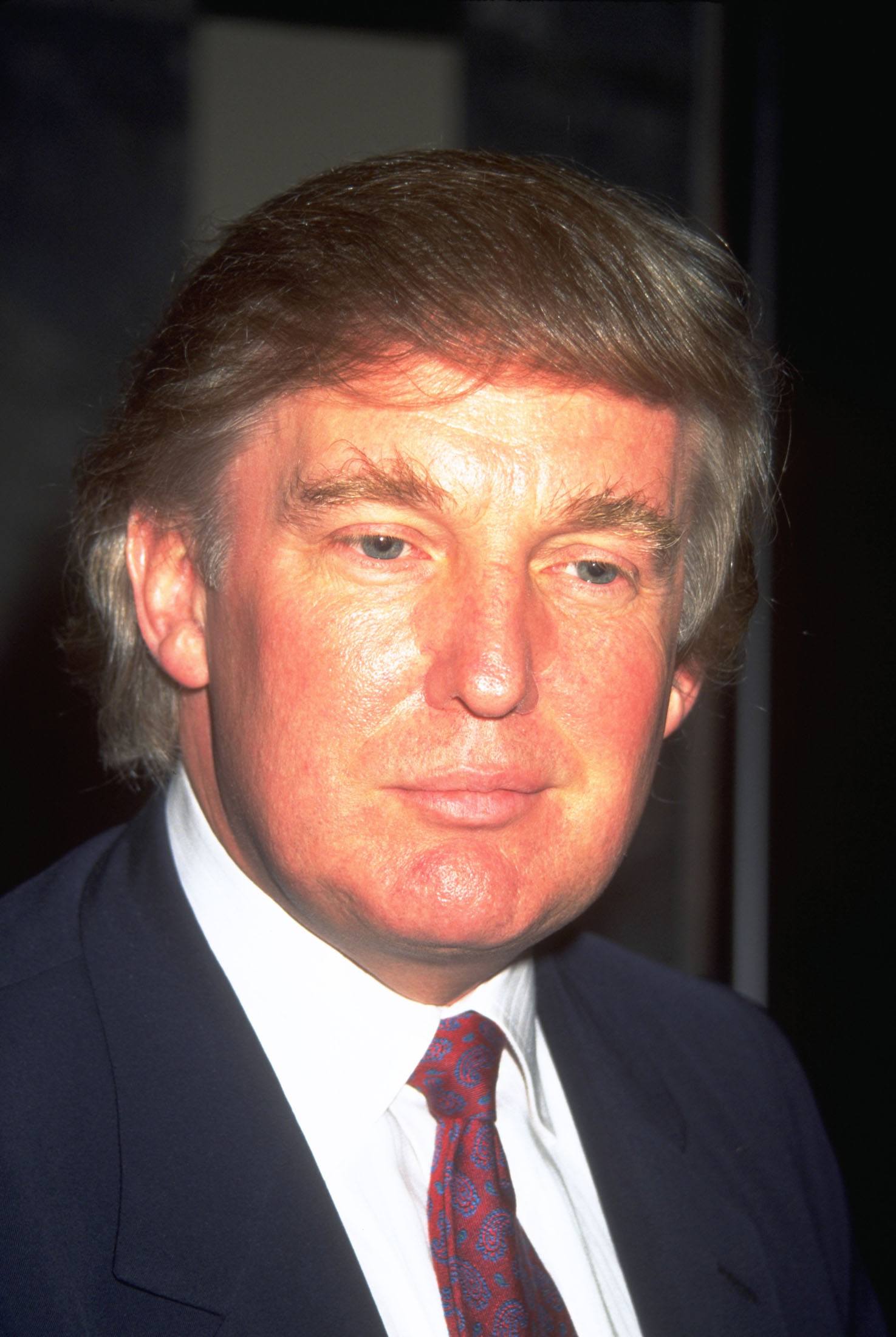 Donald Trump | Diane Freed/Getty Images
So at heart, is Donald Trump a Democrat, or a Republican? It might not be as simple as that.
Though he's currently serving as the Republican president, his views are more moderate than some other members of the party. As he said once: "I think that nobody's really hitting it right. The Democrats are too far left. … The Republicans are too far right. I don't think anybody's hitting the chord. Not the chord that I want to hear and not the chord that other people want to hear."
21. Trump has an obsession with keeping America as a world superpower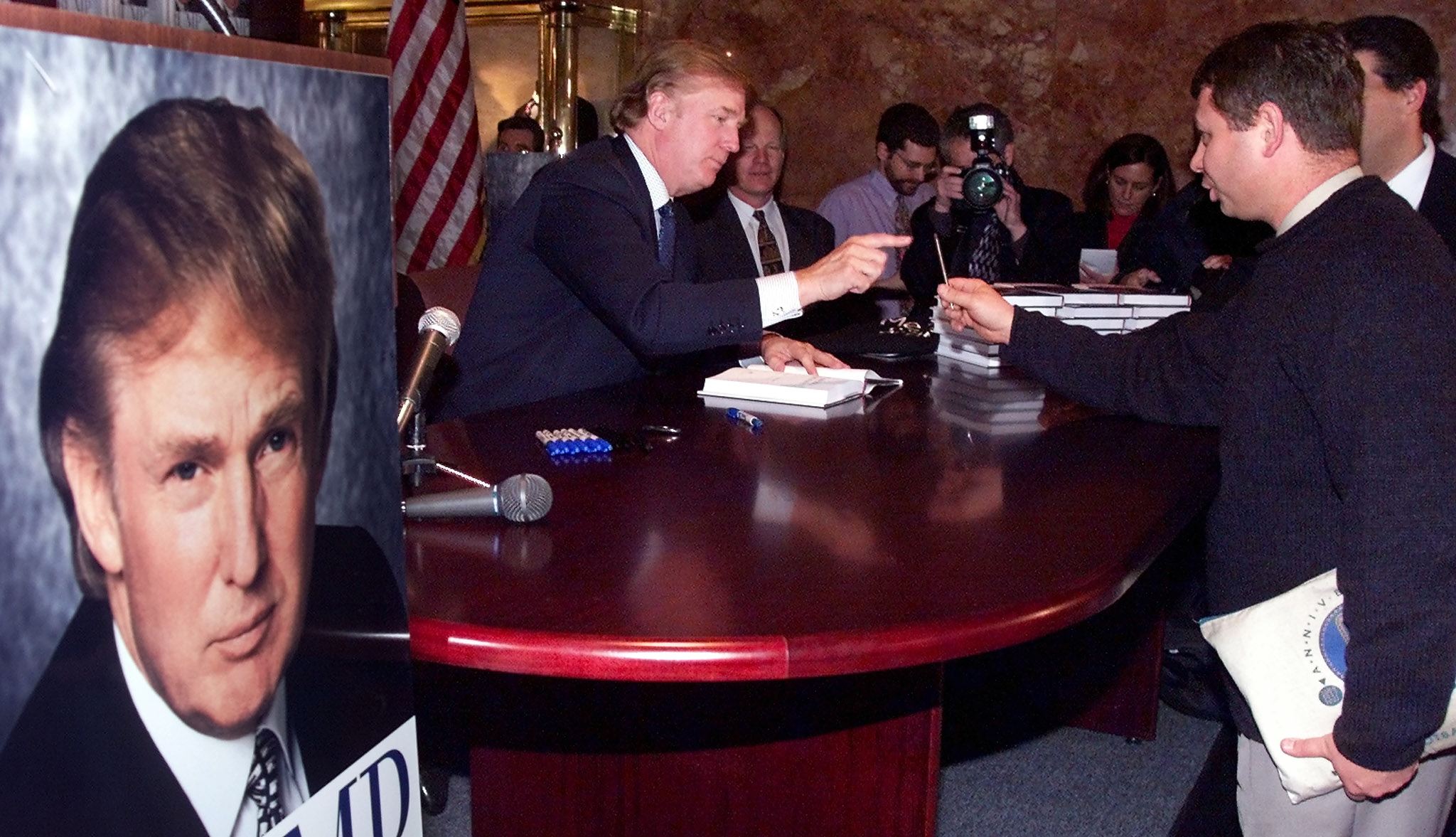 Donald Trump signs a copy of his new book "Trump, The America We Deserve" during a book signing | Matt Campbell/AFP/Getty Images
Whether you agree with his methods or not, it's clear that Trump has an abiding love for his country and a desire to see America succeed. Is that desire selfish since he stands to profit from it? Perhaps. But Trump has always been interested in the country's financial future and wanted to do anything in his power to help the country flourish.
22. He likes a certain look for the women he dates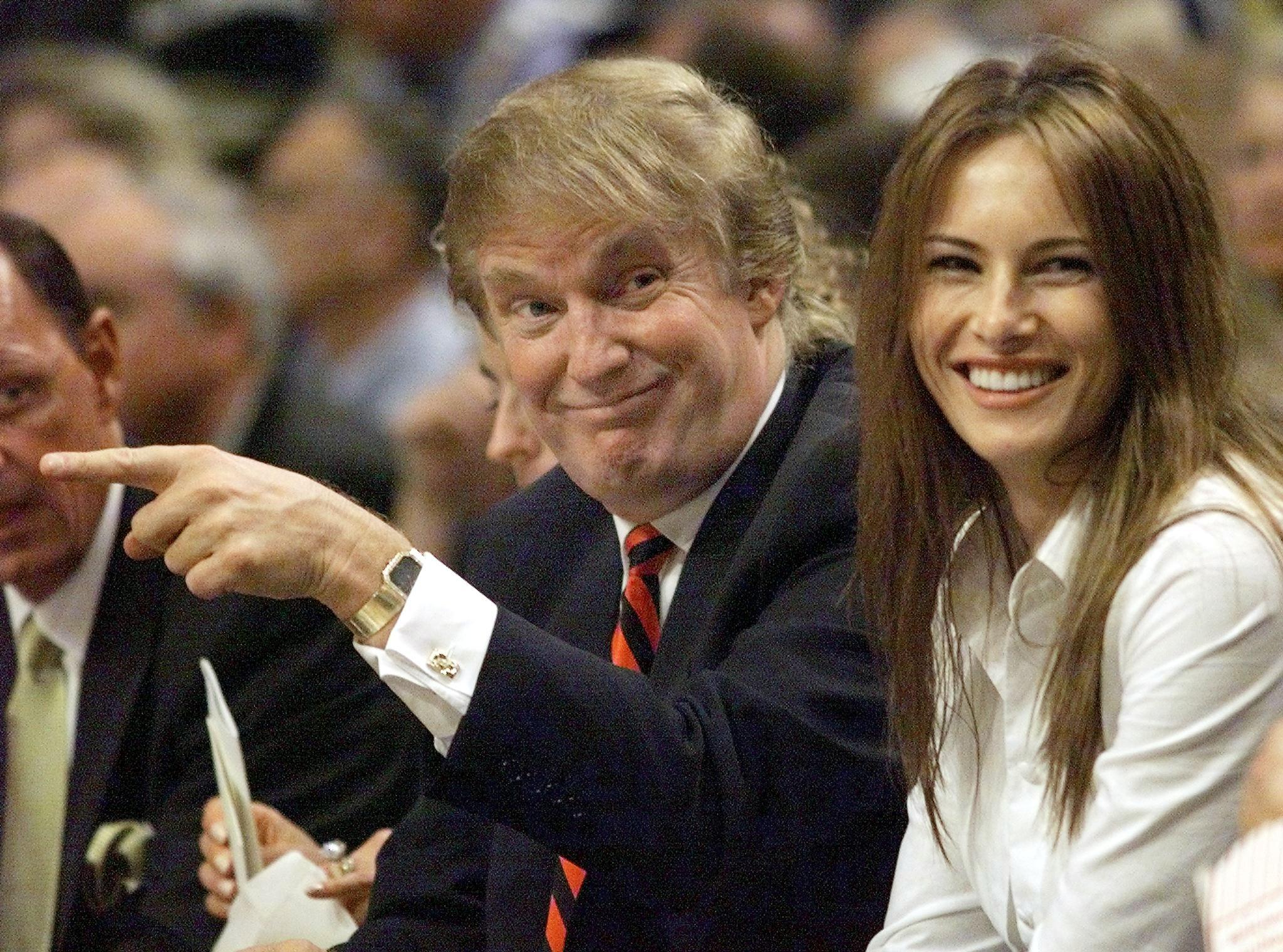 Donald Trump watches a New York Knicks game in 1999 | Jeff Haynes/AFP/Getty Images
Is that Melania? No, but it sure looks like her. Donald Trump likes to date models or at the very least women who look like they could be models. Part of the reason is their beauty, of course, but perhaps also their height — Trump is over 6 feet tall, so he's well matched with taller women.
23. He knew that he might one day run for president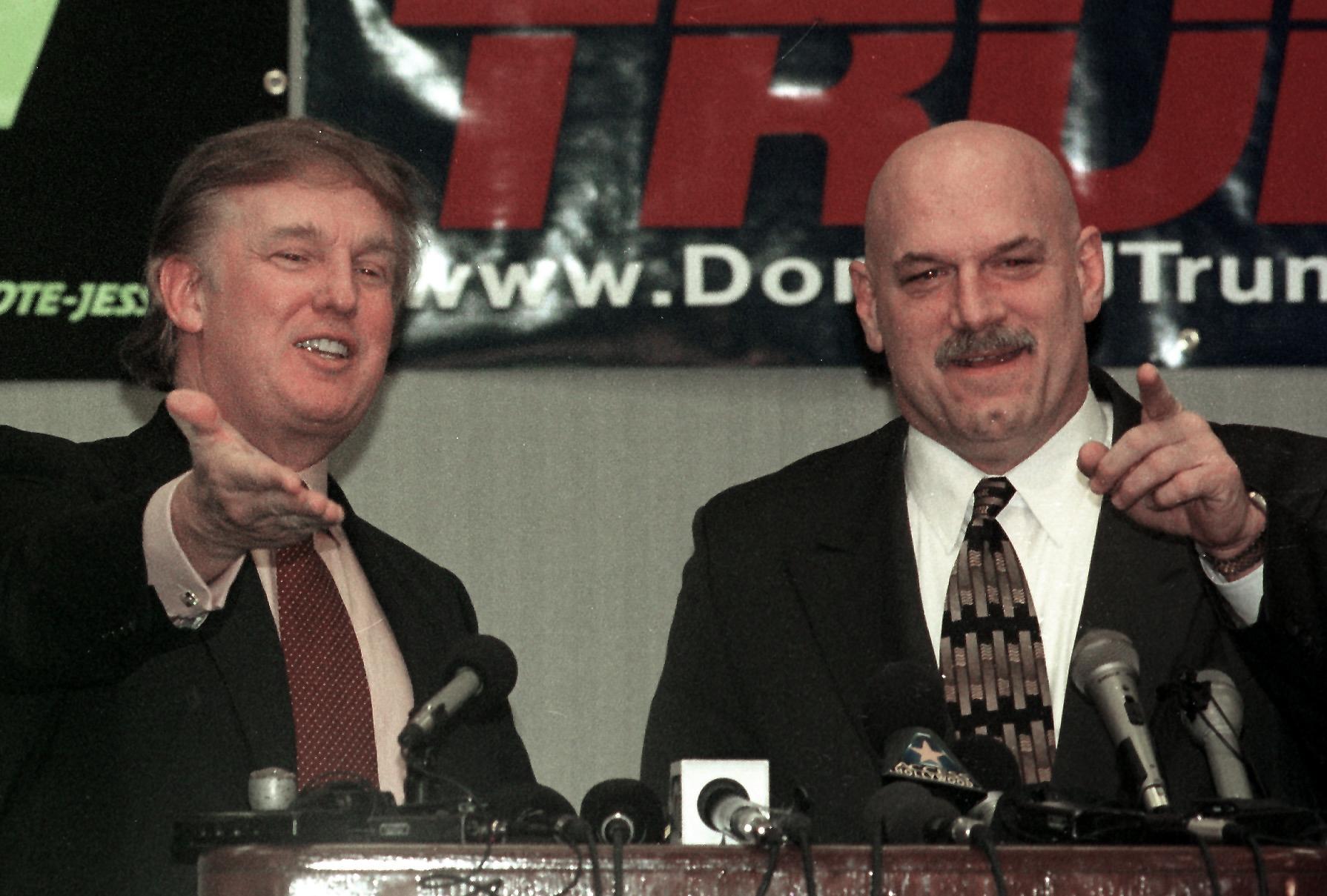 New York developer and potential Reform Party presidential candidate Donald Trump and Minnesota Governor Jesse Ventura take questions at a news conference | Craig Lassig/AFP/Getty Images
Donald Trump wasn't keen on running for president in the 90s, but he did want things to change. During an interview with Oprah several decades ago, he said, "I just probably wouldn't do it, Oprah. I probably wouldn't, but I do get tired of seeing what's happening with this country, and if it got so bad, I would never want to rule it out totally, because I really am tired of seeing what's happening with this country, how we're really making other people live like kings, and we're not."
He ran for president in 2000 as part of the Reform party.
24. Donald Trump was a well-known name in the 90s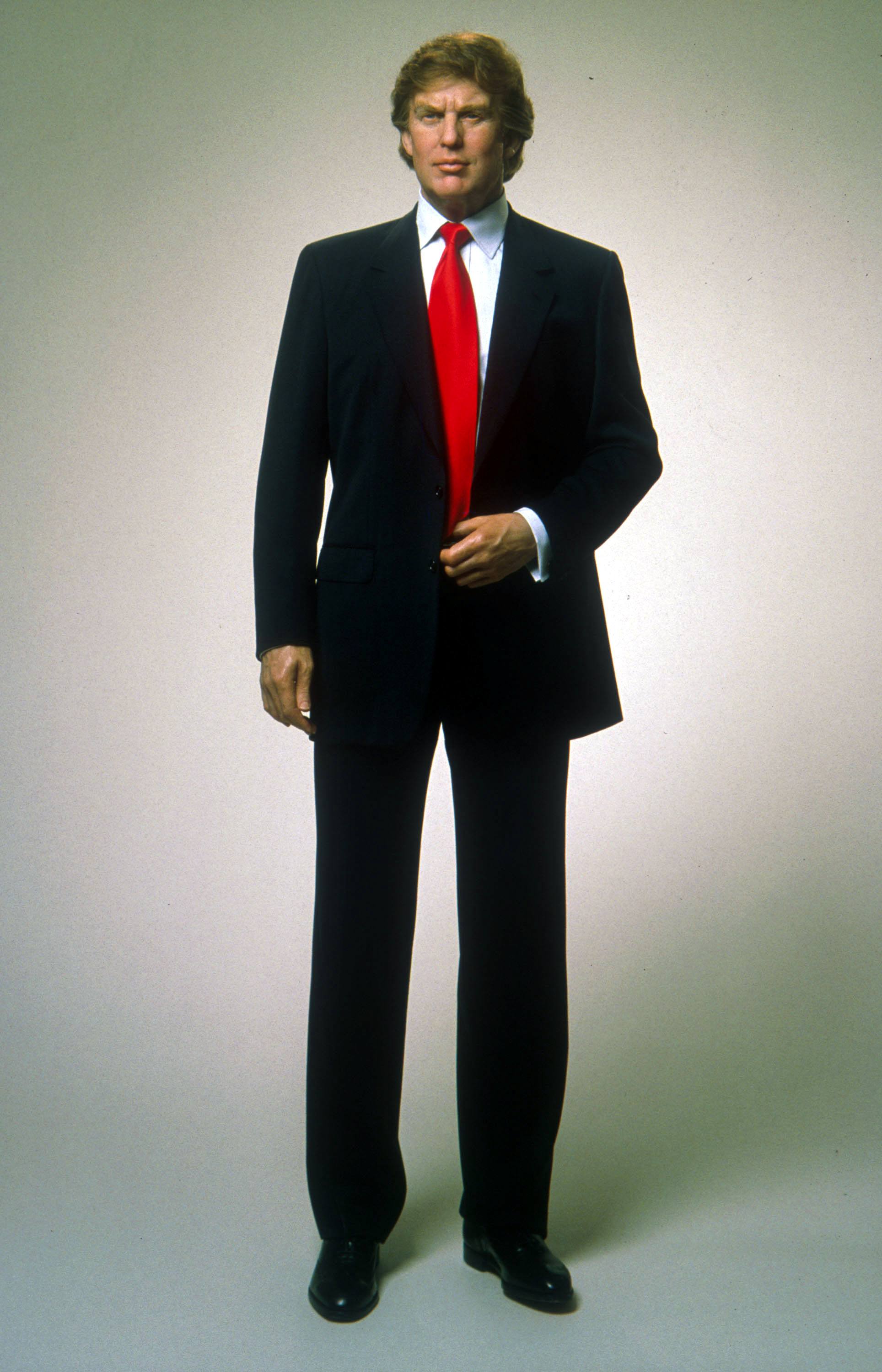 A wax replica of Donald Trump is ready for display at Madame Tussaud's Wax Museum | Courtesy of Madam Tussaud's/Getty Images
It's not like Donald Trump came out of nowhere. Even in the 90s, he was a well-known public figure, real estate investor, and celebrity who even made appearances in some big-name Hollywood films. One way you know he was famous? He got his wax statue replica put in Madame Tussaud's museum in 1997.
25. Trump believed he'd win the presidency if he ran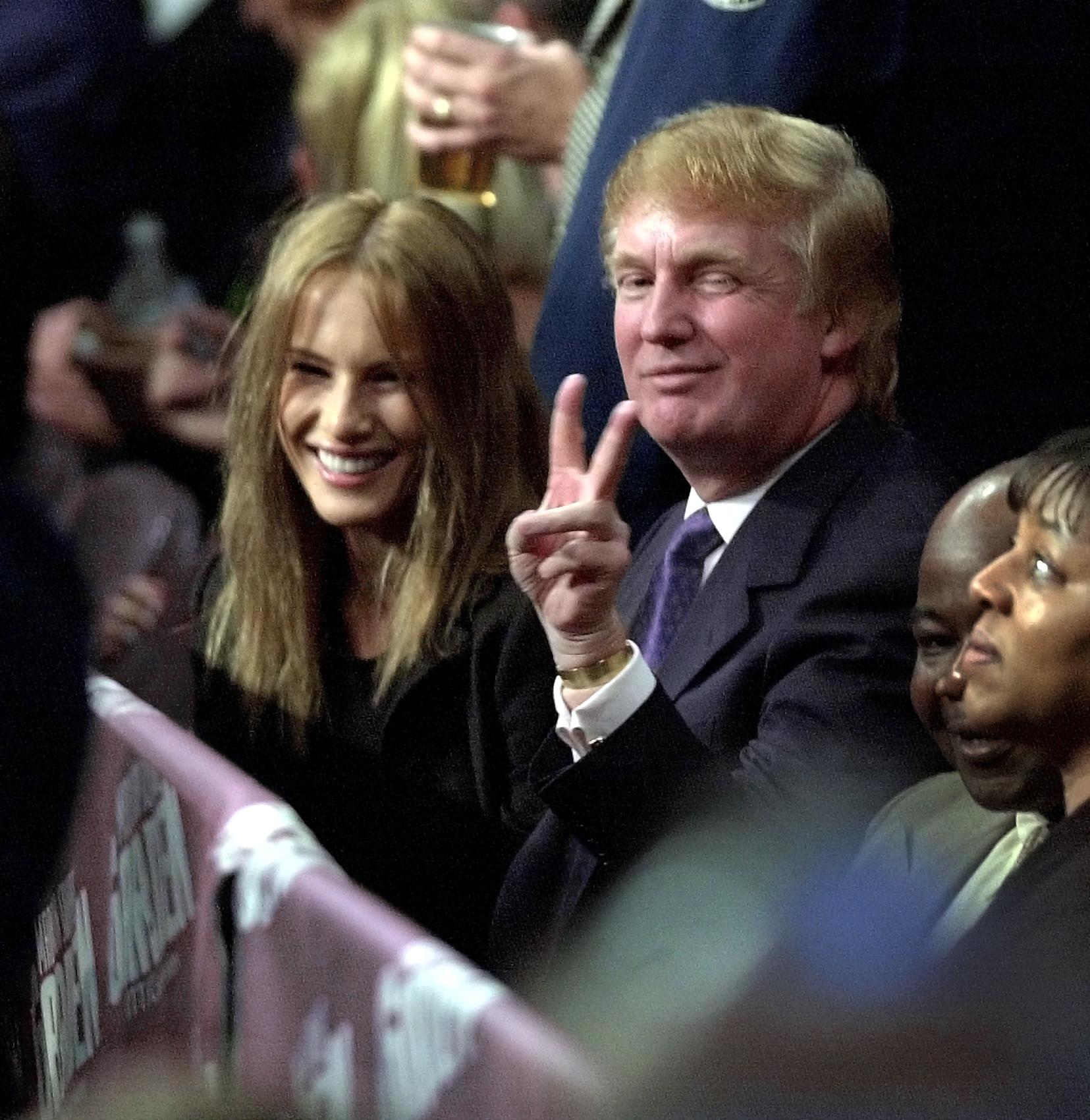 Donald Trump flashes a peace sign | Stan Honda/AFP/Getty Images
Trump believed he could become president if he chose to run. He said to Oprah: "I think I'd win. I tell you what, I wouldn't go in to lose. I've never gone in to lose in my life. And if I did decide to do it, I think I would be inclined — I would say, I would have a hell of a chance of winning, because I think people — I don't know how your audience feels, but I think people are tired of seeing the United States ripped off. And I can't promise you everything, but I can tell you one thing, this country would make one hell of a lot of money from those people that for 25 years have taken advantage. It wouldn't be the way it's been, believe me."
26. Donald and Melania became an item back in the 90s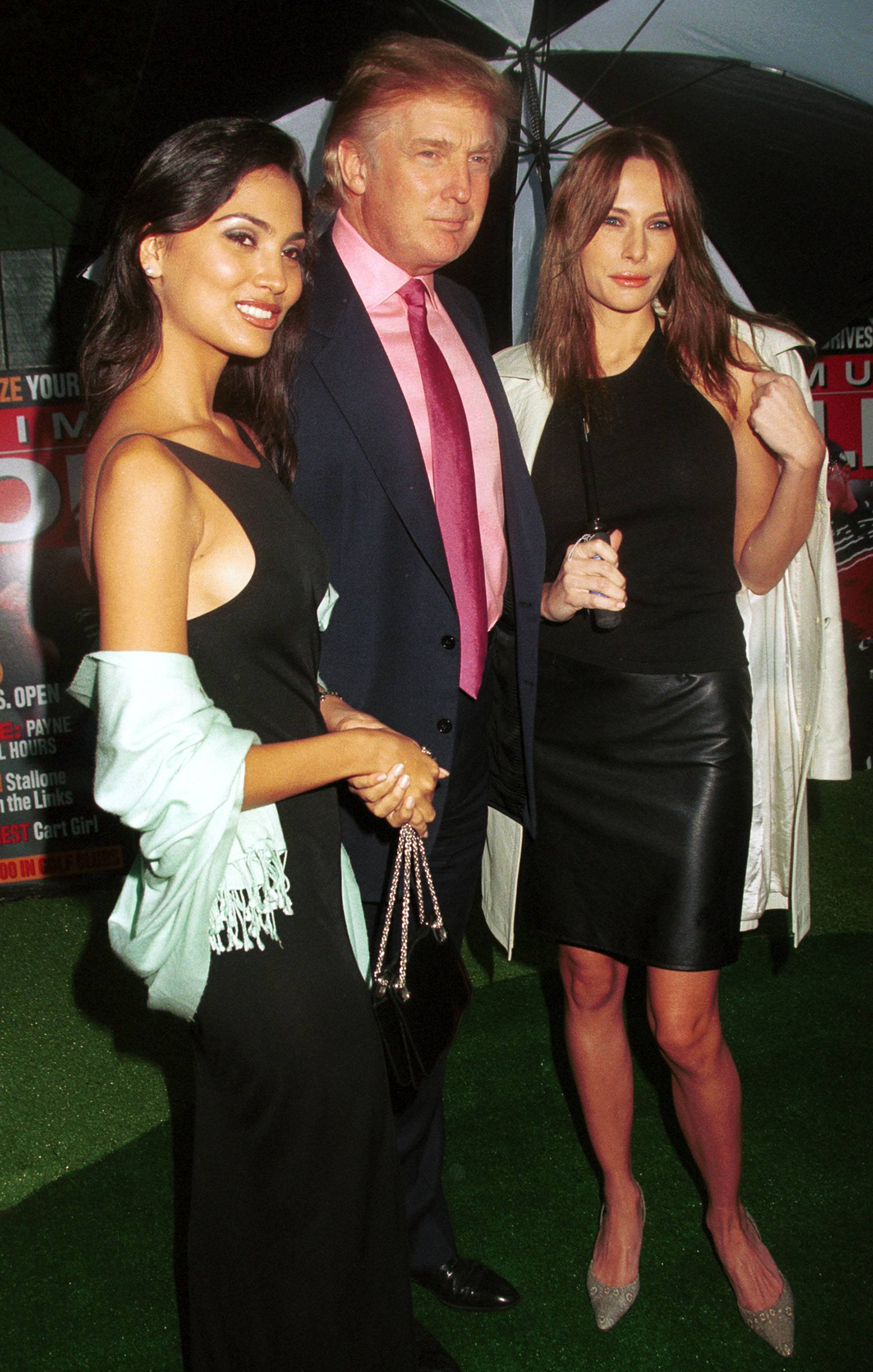 Donald Trump and models | George De Sota/Getty Images
Donald Trump met Melania at a New York City nightclub party in 1998. Trump asked for her number and she refused to give it to him, but she did accept his number. Apparently, she also called it, because the pair began dating shortly after that. They started appearing all over town at events like movie premieres and galas.
27. The duo had a seemingly great relationship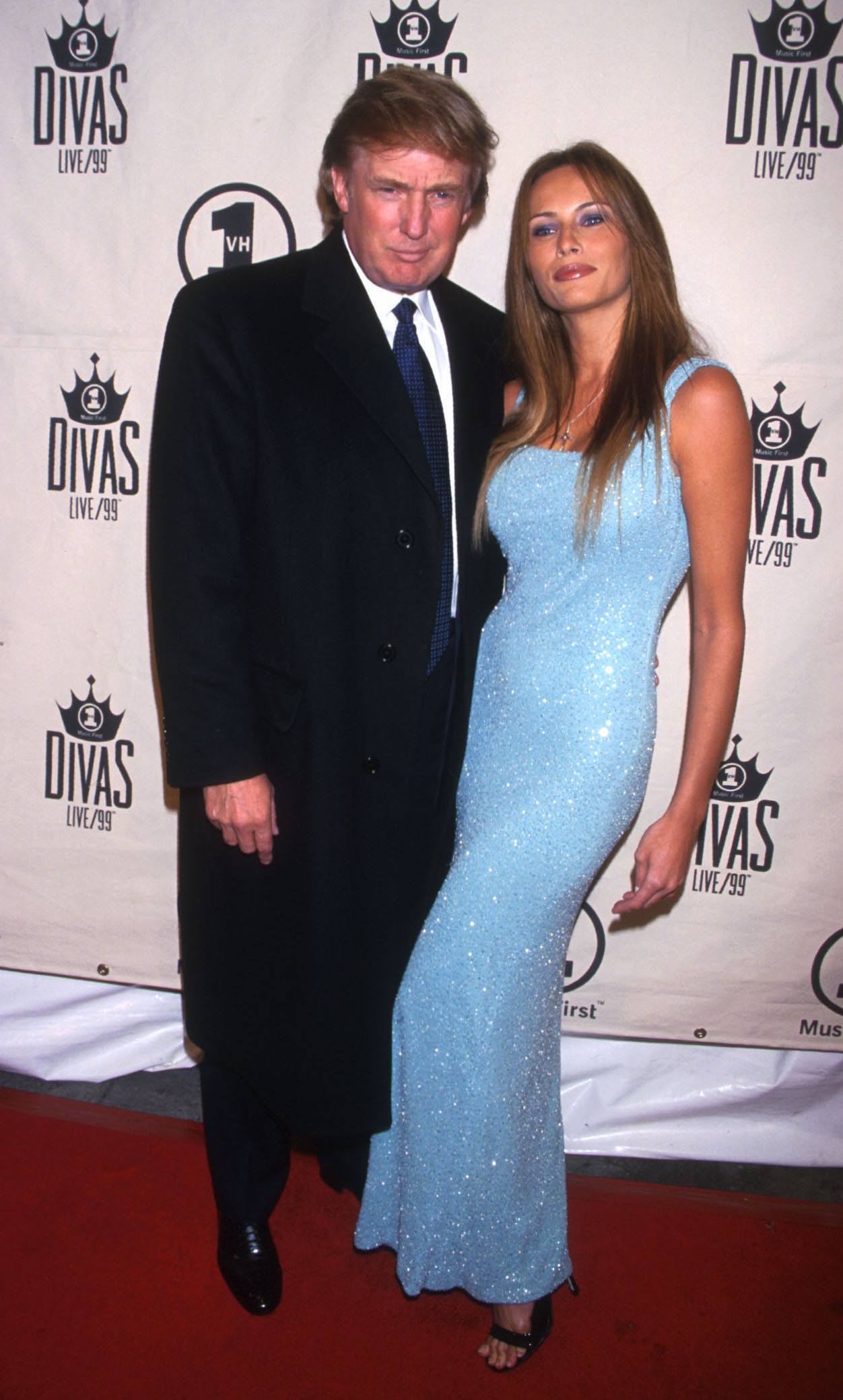 Donald Trump and Melania Knauss | Diane Freed/Getty Images
Rumors about the couple's strange relationship have been swirling ever since Trump became president. However, their relationship wasn't always so controversial. In the 90s when Donald and Melania started dating, the pair appeared happy and playful together. They were described as "madly in love" and Trump "couldn't keep his hands off" his lovely new bride.
28. Donald and Melania hit a rough patch in their relationship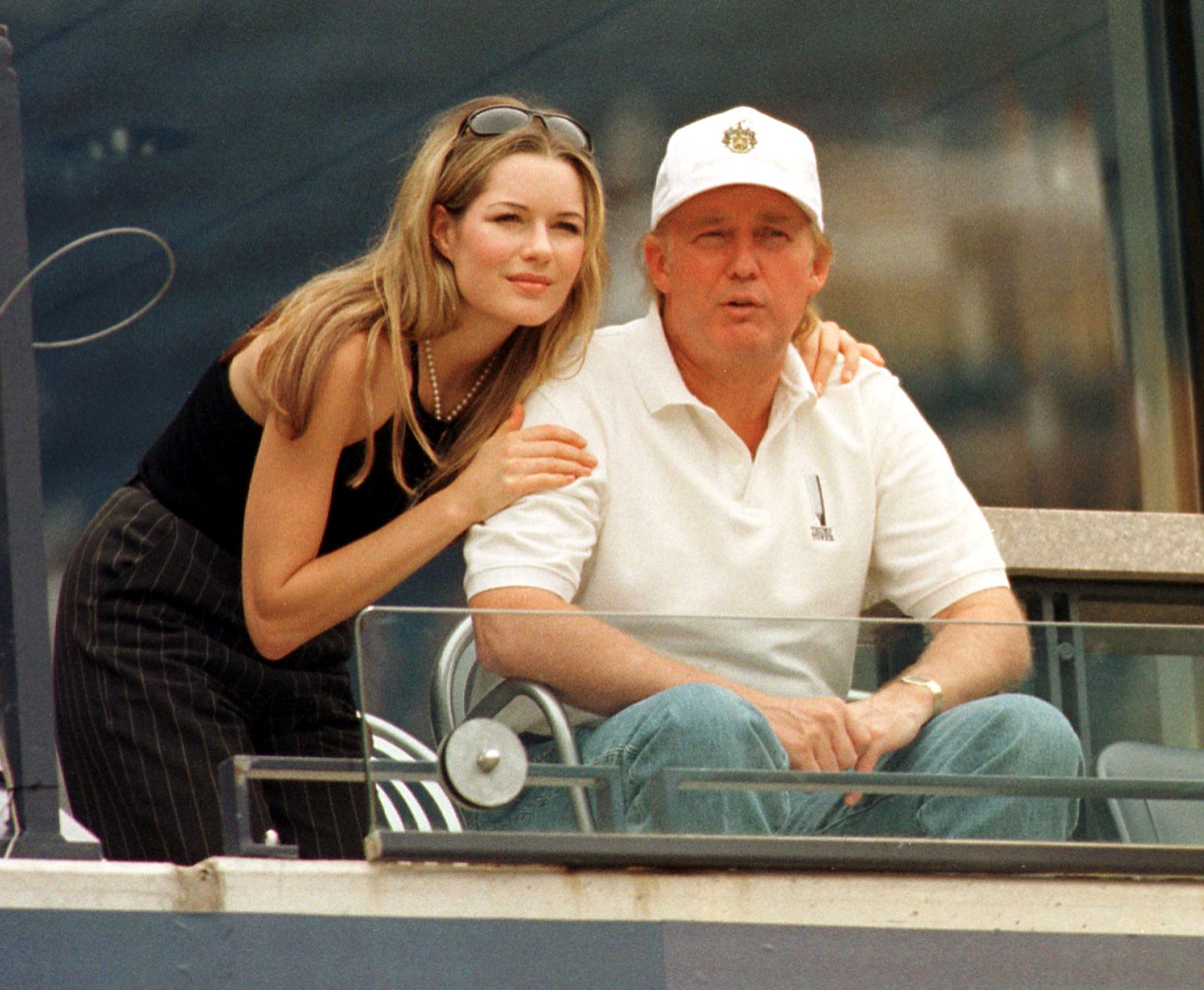 Donald Trump and his girlfriend Celina Midelfart | Timothy Clary/AFP/Getty Images
Donald Trump and Melania took a brief hiatus during their courtship when Trump was thinking of running for president as part of the Reform party. She later claimed that his focus on politics was part of the reason they took a break.  "We were apart for a few months, not long. We got back together. He was always thinking about [a presidential run]. But he loved what he did, he had his business," she said.
29. Donald Trump loves money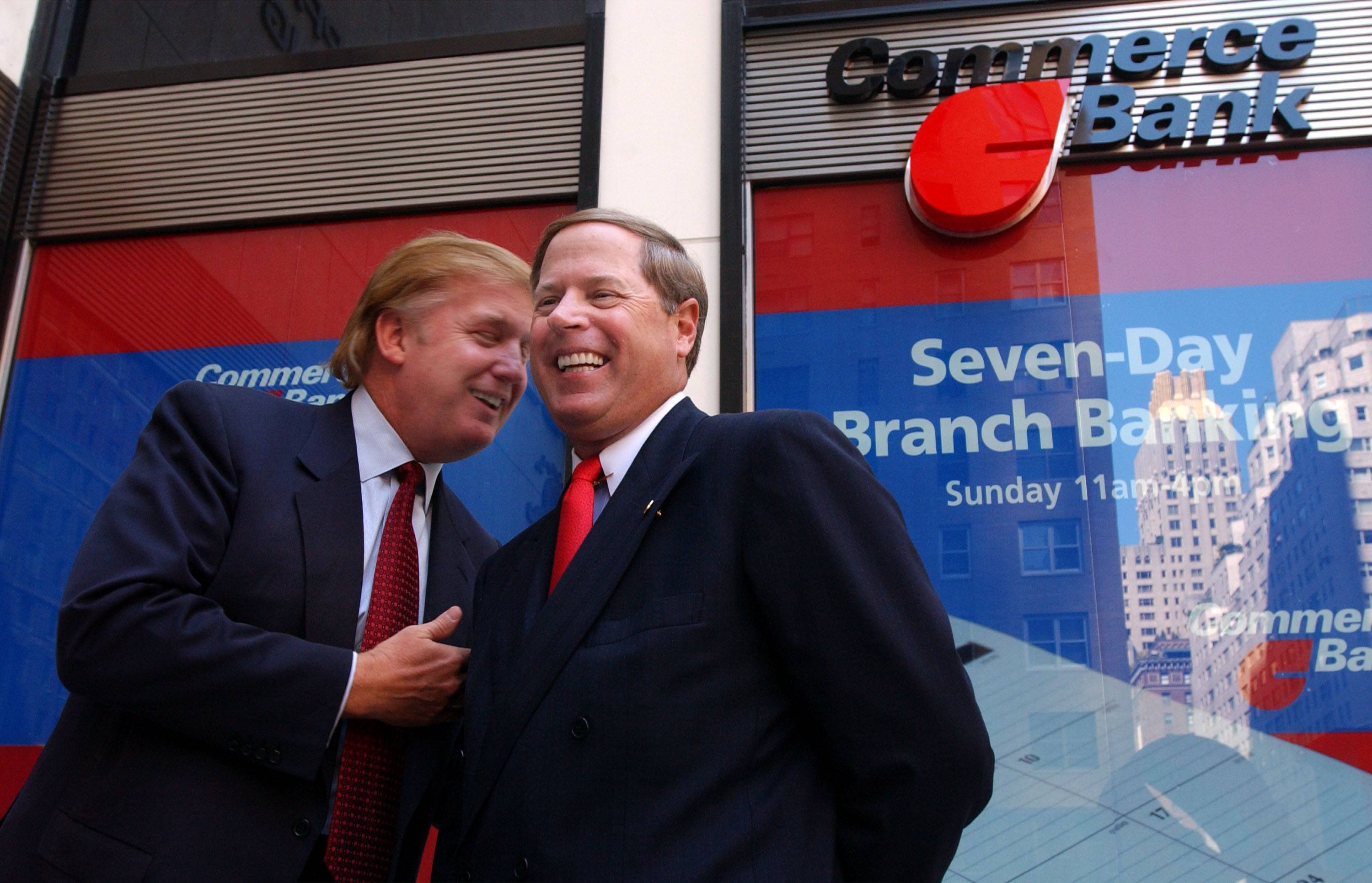 Donald Trump helps open a Commerce Bank | Spencer Platt/Getty Images
Making money, spending money, being around money… Donald Trump has no qualms about his unrequited love for wealth. In the 90s he was still establishing that image. Now as president, he's more about keeping his status intact. As he once famously said, "Getting rich is easy. Staying rich is harder."
30. Trump is like no one else on earth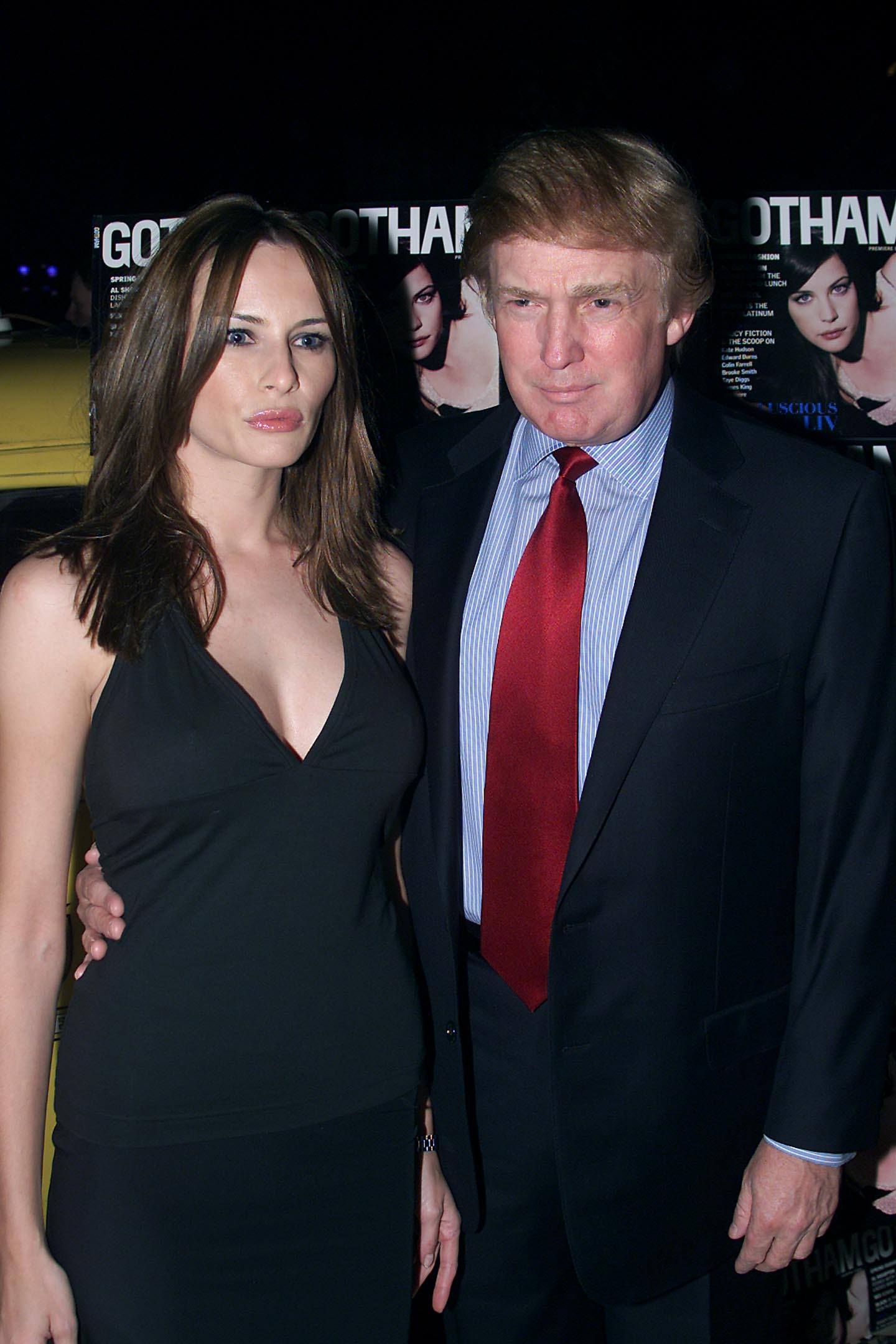 Donald Trump and Melania Knauss | Nick Elgar/ImageDirect/Getty Images
Donald Trump is authentically himself. A man of contradictions, shocking statements, controversial moves, blatant arrogance, questionable tactics, and crazy tweets. He's brash, loud, irreverent, and off-the-cuff. But even back in the 90s, he was the way he was and made no apologies. He's still like that even as president.
Source: Read Full Article