One of the most annoying things about inclement weather has got to be changing shoes every time you step indoors or outside. Waterproof shoes typically aren't the cutest and therefore require to be changed out of for work or before going out for dinner or drinks. But GORE-TEX x Converse's new collaboration just might have an answer to those impractical footwear woes thanks to their collection of sneakers that can brave the elements. Sneakers that can double as snow and rain boots? That sounds like just about the most 2018 thing ever.
Known for their material innovations that help keep you dry and warm, GORE-TEX "offers innovative waterproof protection—even in heavy rain and snow—plus breathability and windproofness," according to their website. Pair that with Converse's classic kicks that promise both comfort and style, and you've got yourself the ideal shoe for rain, snow, or shine. It seems like that was the goal behind the new collaborative "Urban Utility" collection, which features a new, durable take on the well-loved Chuck 70 style (you know the one) in three different color ways. As described by Hypebae, "The GORE-TEX material is used to bolster the inner lining providing a breathable and waterproof barrier," meaning your toes won't look like prunes at the end of the day, whereas "the upper is covered in a water-repellent canvas that makes trudging through the rain and snow that much easier." Lightweight and legitimately fashionable shoes that can deal with some snow? Count me in.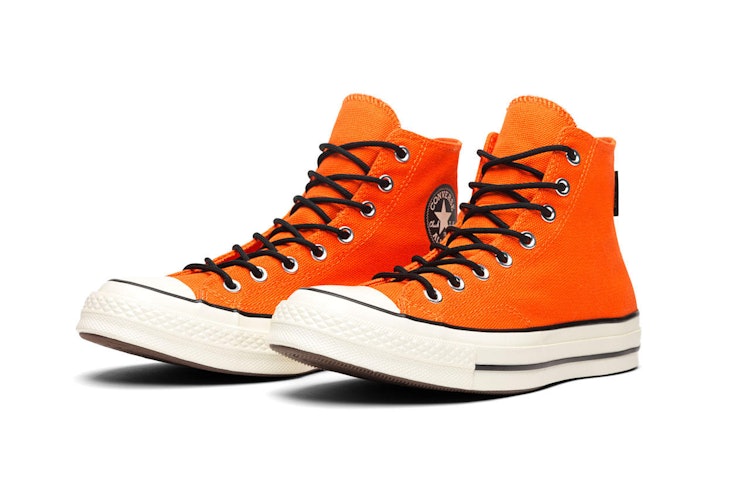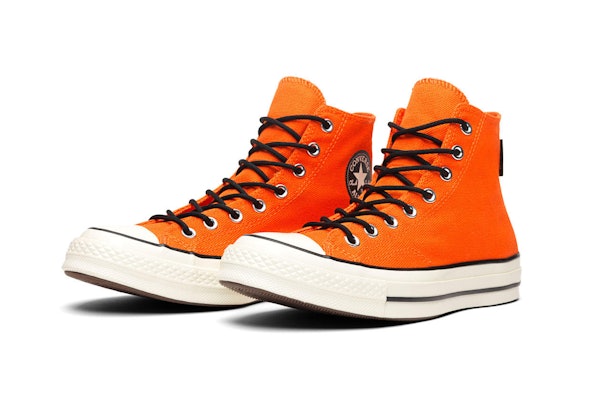 The first color way is a shockingly bright orange. These shoes are the perfect way to infuse your drab winter wardrobe with some color. They feature black rope laces, silver hardware, and a white sole and toe cap.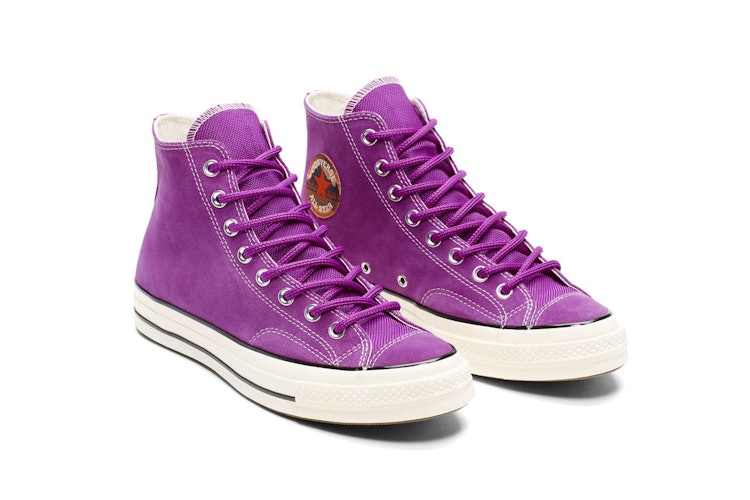 Next up is the electric violet option. I personally love this color way the best because of how the laces match the shoe's upper, as well as for the fact that they don't feature the classic rubber toe cap. Instead, the purple extends all the way to the toe and is perfectly offset by a white sole. Silver hardware finishes off the style.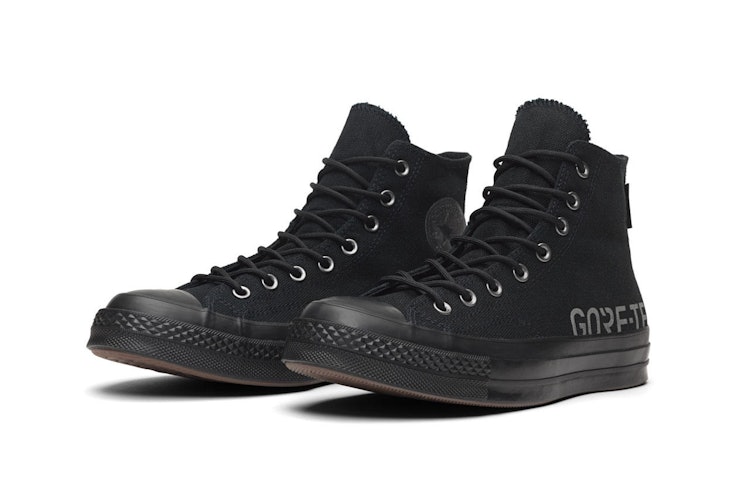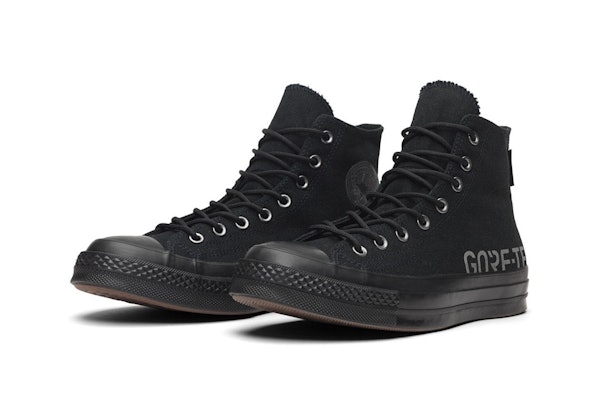 And finally, what would a sneaker drop be without a classic black offering? This style will go with literally everything you wear and is a far more subtle option than the above two, because there's nothing wrong with an all-black uniform.
Want to get suited up for the rest of winter and be covered for spring as well? You can shop the new "Urban Utility" collection now at converse.com. They'll only run you $108, which is a small price to pay considering they're technically a two-in-one style.
If the sneakers aren't catching your eye and you still prefer more traditional winter footwear, check out this roundup of snow boots that are both cozy and cute. The styles prove that you don't have to sacrifice style for function, much like the above sneakers. Whether you're into faux fur or duck boots, lace-ups or zip-ups, there'll be something that will pique your interest.
Source: Read Full Article