More Tracy Morgan content is always a good thing, which is why plenty of people were stoked to see him return to a starring role in The Last O.G. As the comedy wraps up its first season on June 5, fans can rest assured knowing that The Last O.G. will come back for Season 2. According to The Wrap, The Last O.G. was renewed back in April by TBS, along with another of the network's comedies, Search Party. "We couldn't be prouder of these two comedies and that they've been recognized by critics and audiences alike for their uniquely hilarious points of view in a very crowded field," Brett Weitz, executive vice president of programming for TBS, said according to the outlet. "We truly believe The Last O.G. and Search Party are two of the best shows on television."
As for when it will return, the series premiered in March originally, so that's probably around when viewers can expect it back. The Last O.G. has the faith of a network behind it, and it would appear that viewers and critics are very much on the same page. It boasts an 83 percent positive rating on RottenTomatoes.com, and also totes the coveted "Certified Fresh" badge. That definitely bodes well for the show, and plus, a glance through Twitter proves that fans are dedicated after just one season.
The show focuses on Morgan's character, Tray, as he is released from prison after 15 years and is shocked by how much the world, and his old neighborhood, have changed during his time away. Aside from Morgan's legendary talents,The Last O.G. also features the hilarious Tiffany Haddish as his co-star, and Oscar winner Jordan Peele is a co-creator — really, how could it go wrong? Its success is even more meaningful when you consider that The Last O.G. is Morgan's first big project since he was involved in an accident that left him out of commission for quite some time.
In 2014, Morgan was injured when a Wal-Mart tractor-trailer rear-ended the limo he was riding in, according to the Washington Post. Comedy writer James McNair was killed in the crash, and Morgan was left with a broken leg, nose, and ribs, in addition to the two-week coma he endured afterward, according to the same Post report. The driver of the tractor-trailer — who was driving on a severe lack of sleep — later pleaded guilty to vehicular homicide and aggravated assault, according to Rolling Stone.
Since the crash, Morgan given an Today Show interview about the ordeal, and made appearances on awards shows and his old home, Saturday Night Live, but The Last O.G. marks his first return to a starring TV role since the tragedy. According to him, it's been a long time coming. "I've been thinking about this show for eight years," Morgan told Rolling Stone in another article. "I've been talking about this to my wife for at least that long."
Jorma Taccone, a former SNL writer and one-third of The Lonely Island, directed the pilot, and said that there was definitely some pressure because of Morgan's recent struggles. "The only thing that made me nervous was that it was a big deal — Tracy Morgan's back on TV! — and that you needed to balance the right tone," Taccone said in the same Rolling Stone piece. "Because Tracy had a very specific thing in mind. He'd start telling me some really serious, really personal stuff about his life right before we were going to set up a shot. People love the Tracy Jordan character from 30 Rock, but this is not what he's trying to do here."
If reviews and fan reactions are to be believed, The Last O.G. has pulled off its mission. Vanity Fair's Richard Lawson called it "a good-natured series, anchored by Morgan's friendly, gregarious performance," and Vulture's Jen Chaney praised the show's "weird, mildly profane glimmers of hope." The charms of Morgan and Haddish have kept this show going for at least another season, and if they keep up, could offer The Last O.G. a long future.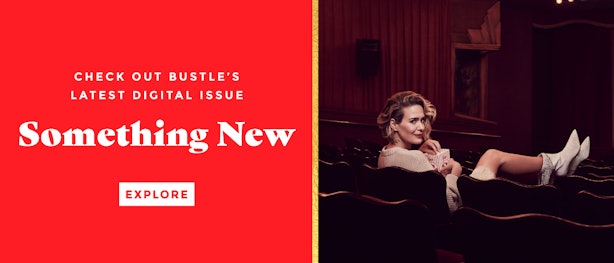 Source: Read Full Article