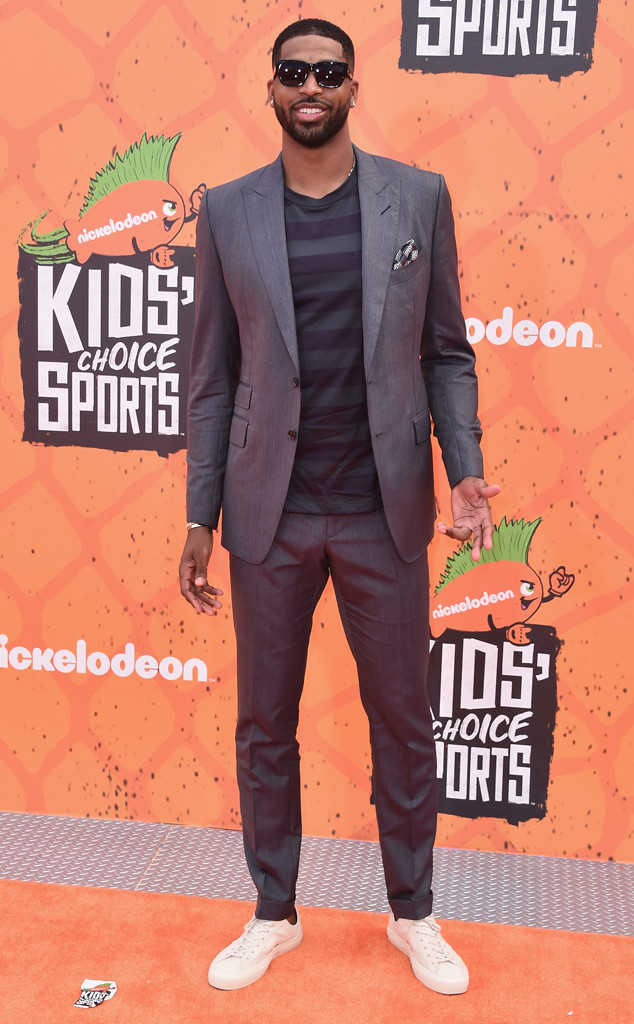 Alberto E. Rodriguez/Getty Images
Tristan Thompson's personal life may be in some serious upheaval but he's still got a brand to build!
The Cleveland Cavaliers basketball player has filed for a trademark a "stylized letter T," according to documents obtained by E! News
According to documents, which were filed on April 23, Thompson filed request to trademark for "Athletic apparel, namely, shirts, pants, jackets, footwear, hats and caps being headware, athletic uniforms."
Tristan's name has been all over the news recently after cheating allegations erupted when cameras caught him with a string of other women days before pregnant girlfriend Khloe Kardashian gave birth to the couple's daughter True Thompson.
The trademark application comes less than two weeks before E! News announced that Khloe had delivered her first child in Ohio.
On May 19, 2017, Thompson applied for a similar trademark with a slightly different logo, but its current status is "Abandoned-Failure To Respond Or Late Response."
Kim Kardashian and Tristan Thompson Unfollow Each Other on Social Media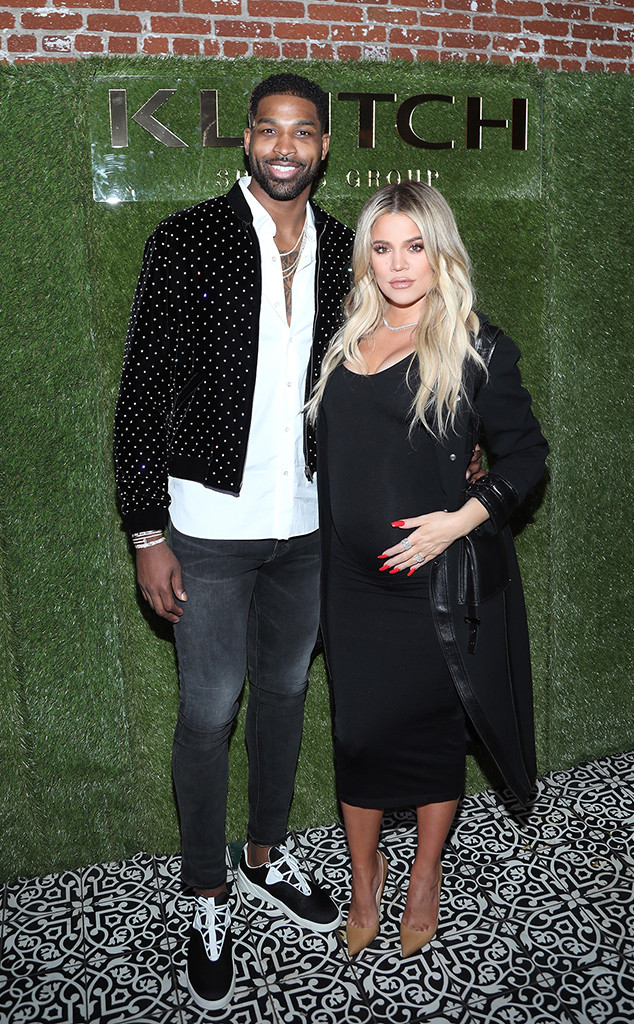 Getty Images for Rémy Martin // Jerritt Clark
Over the weekend, Tristan hit up Instagram to break his social media silence since the cheating allegations emerged.
Along with a photo of him on the court, Tristan wrote, "WHAT AN ATMOSPHERE IN THE Q!! GREAT WIN #OnToTheNextOne." The post was following his team's 105-101 win over the Indiana Pacers.
As for what's going on with Khloe, a source tells E! News that Khloe "hasn't given up" on Tristan just yet.
"She has one foot out the door but is also holding on to the fact that her and Tristan can make it work," the insider told us. "She hasn't given up on him yet, but also hasn't really been focusing on their relationship. When they see each other, it is all about the baby and parenting together. Khloe has fallen in love with him all over again, watching him be a dad to True, but [she also] knows she needs to really take a step back and make the right decision."
Source: Read Full Article