Ty Pennington Teases His Upcoming TV Show Battle On The Beach – Exclusive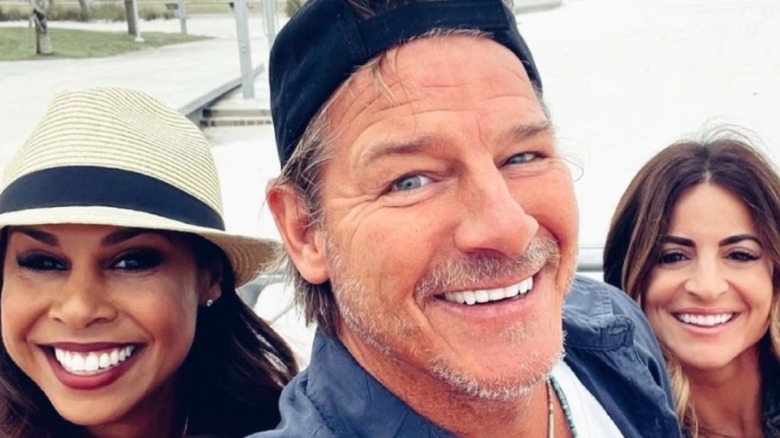 Over the course of his career, Ty Pennington has worked alongside some unbelievable talent, and now he's taking over HGTV. We've seen him alongside some of the design world's biggest names on "Rock the Block," "Ty Breaker," "Home Town Takeover," and soon he will be appearing in a brand new show called "Battle on the Beach."
The six-episode series will follow three teams of house flippers in Alabama, who are each being mentored by an HGTV professional. Along with Pennington, the star-studded cast includes Alison Victoria, Taniya Nayak, Mike Holmes, and Mina Starsiak Hawk. In the end, only one team will win $50,000 for their renovated beach home. No pressure.
While the show seems like something that's definitely up Pennington's alley, there were some difficulties when it came to participating in the design competition. "I didn't think I was going to survive it," he admitted during an exclusive interview with The List. Yet, as tough as it was for this TV star, fans everywhere are eager to watch, and we were given the ultimate insider look.
Ty's renovated home may be the fan favorite for 'Battle on the Beach'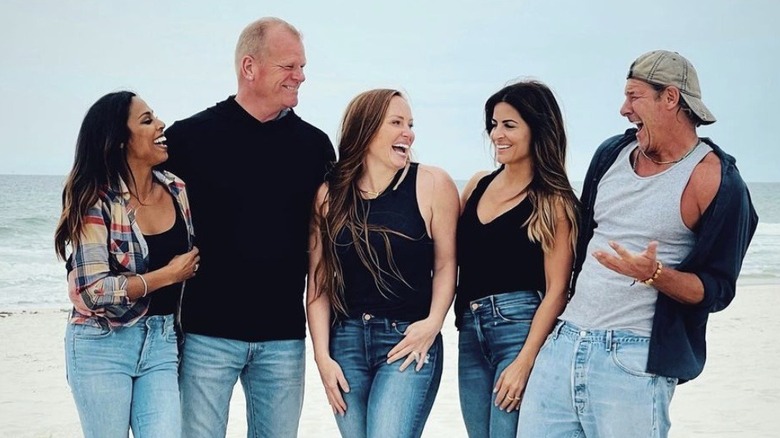 While shooting the show was a ton of fun, "Battle on the Beach" was much more of a challenge for Ty Pennington than any of the other TV stars. "I ended up having the sweetest couple," he admitted to us. "They just happen to have zero experience on flipping." As easy as it would have been for him to step in, Pennington was only able to mentor his team instead of helping them tear down any walls.
Obviously, he gave his team great advice, but flipping the beach home did not go exactly as Pennington had planned. Just like any other design competition, time constraints were a real challenge. In fact, Pennington's team barely even finished their home in the end. "Whatever could go wrong, went wrong," he admitted to The List. While it's not what he or his team had hoped for, it's sure to make for some great television.
Pennington wouldn't tell us who won the season for obvious reasons, but there was one spoiler he was able to share. Apparently the person who owns all of the beach homes featured on the show told Pennington that his place was their favorite. We'll just have to wait and watch to see if it was the judges' favorite, too!
"Battle on the Beach," premieres Sunday, July 11 at 9/8c on HGTV and discovery+.
Source: Read Full Article