Uma Thurman is finally ready to talk about her assaults at the hands of disgraced filmmaker Harvey Weinstein, and the tale she tells is nothing short of shocking.
In an interview with the New York Times, 47-year-old actress Uma Thurman finally revealed her terrible dealings with Harvey Weinstein while she was under contract with his production company Miramax.
It began on the set of the 1994 classic Pulp Fiction, where Uma played the supporting role of Mia Wallace. At first, Harvey tried to court Thurman by discussing work and complimenting her then-budding acting prowess.
"I knew him pretty well before he attacked me," she reveals in the interview. "He used to spend hours talking to me about material and complimenting my mind and validating me. It possibly made me overlook warning signs. This was my champion. I was never any kind of studio darling. He had a chokehold on the type of films and directors that were right for me."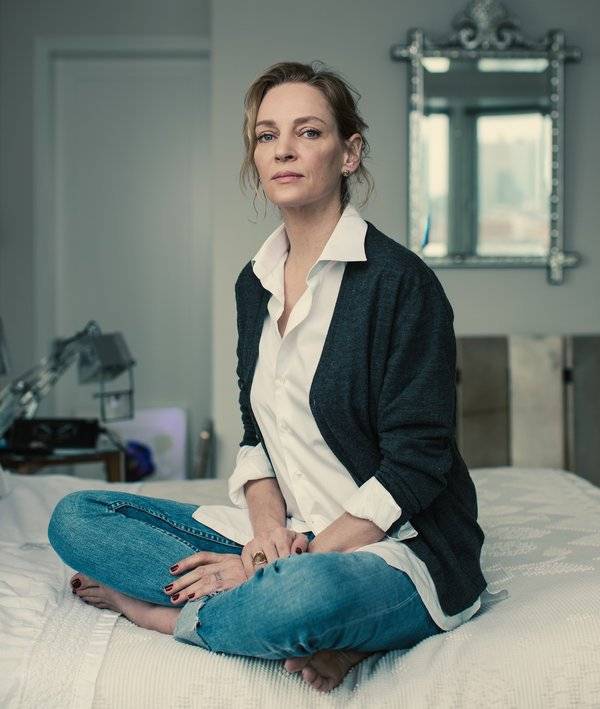 Weinstein's first displayed his now trademark predatory behavior while the two were promoting Pulp Fiction in Paris. After retiring to Weinstein's hotel room he suddenly appeared wearing nothing but a bathrobe. "I didn't feel threatened," she recalls. "I thought he was being super idiosyncratic, like this was your kooky, eccentric uncle."
Thurman remained fully clothed and entirely uninterested in Weinstein, but in a bid to convince Thurman to disrobe he suggested they move to a different area of his suite. "Then I followed him through a door and it was a steam room. And I was standing there in my full black leather outfit — boots, pants, jacket. And it was so hot and I said, 'This is ridiculous, what are you doing?' And he was getting very flustered and mad and he jumped up and ran out."
While certainly odd, Weinstein didn't cross the line into actual assault until a month later in a Savoy Hotel room in London. "It was such a bat to the head. He pushed me down. He tried to shove himself on me. He tried to expose himself. He did all kinds of unpleasant things. But he didn't actually put his back into it and force me. You're like an animal wriggling away, like a lizard. I was doing anything I could to get the train back on the track. My track. Not his track."
Uma managed to escape, but the following morning Weinstein sent her a package – a bouquet of flowers – as an apology. "They were yellow. And I opened the note like it was a soiled diaper and it just said, 'You have great instincts.'"
Afterward, she confronted Weinstein and threatened him with exposure. "If you do what you did to me to other people you will lose your career, your reputation and your family, I promise you," she said.
The threat, as we now know, didn't seem to affect Weinstein. He'd continue assaulting women after Pulp Fiction, an outcome that Thurman feels intense guilt for not coming forward. "The complicated feeling I have about Harvey is how bad I feel about all the women that were attacked after I was," she said.
Source: Read Full Article