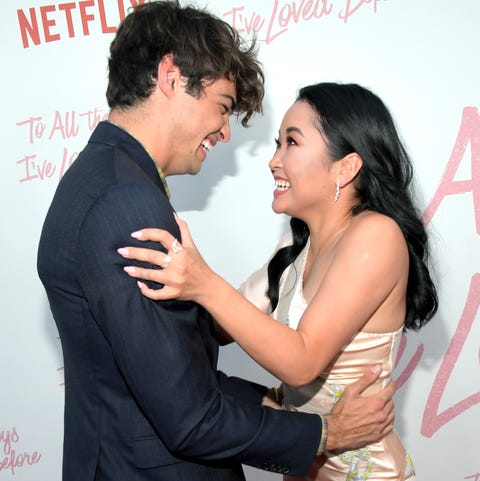 If you haven't already watched, re-watched, and re-re-watched Netflix's To All the Boys I've Loved Before, all I have to say to you is this: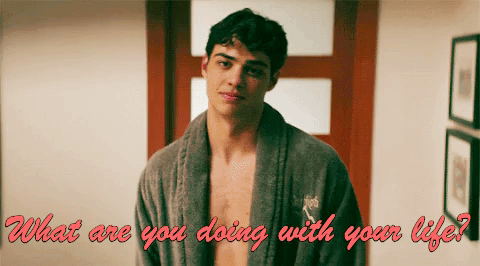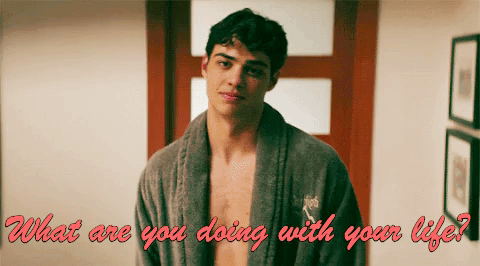 The movie is rom-com perfection, and the chemistry between actors Lana Condor and Noah Centineo is so pure that there's no way they can't be in love in real life. Right? Right! Maybe. That's honestly what we're here to figure out, so let's bust out our magnifying glasses and start sleuthing.
They Spend Their Downtime Cuddling
Remember that part in TATBILB where we get a glimpse of Lara Jean's lock-screen and it's fully her and Peter Kavinsky cuddling? Please prepare to melt, because that was a candid photo taken of the actors mid-nap.
https://www.instagram.com/p/BW3FM0HFwsw/?utm_source=ig_embed
Peter K & Lara Jean ??#toalltheboysivelovedbefore
A post shared by @ lanacondor on
"That was actually one of our crew members who took that photo," director Susan Johnson told Entertainment Tonight. "The two of them were in the green room on set at the high school location, in the area where we put the actors. They actually were sleeping on the couch in that room like that, so we just stood over them and took that picture and it's so friggin' cute…I could make something up but I actually think it's cute that they hang out like that."
Um. UHM. Ummmm!!!! Do you and your platonic guy friend nap in each other's arms?
He Flirted with Her All the Time on Set
Okay, so, remember the scene where Peter put his hand in Lara Jean's back pocket and twirled her around? That was improvised. As in, Noah was spontaneously all, Oh, I'll stick my hand in her pocket now…because acting!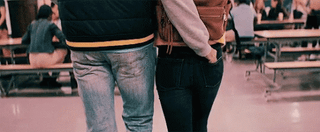 "The spin in the back pocket was also Noah," Johnson said. "He did it in the rehearsal and I was like, 'That is beautiful, we're going to change the shot around!' He's a natural flirt so he knew what he was doing."
Their Press Tour Has Basically Been a Non-Stop Flirting Sesh
There are two specific interviews in question. But let's start with Noah and Lana (+ the third wheel that is poor Israel Broussard) playing a Buzzfeed quiz. The chemistry between them is undeniable throughout:
But obviously, I made a GIF of a breakout moment, don't even worry about it: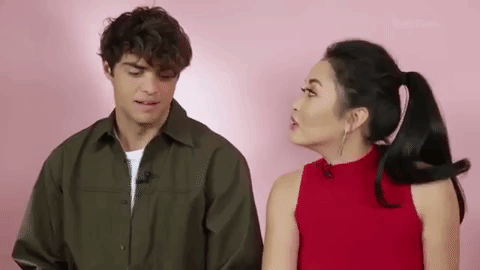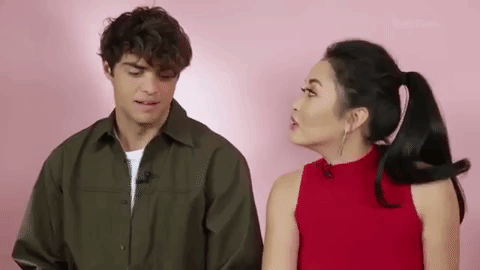 Then there's this video of the cast playing Truth or Dare. Honestly, the clip itself isn't as important as the GIFs I made (#StayHumble), which feature Lana asking Noah out on a date and him saying yes.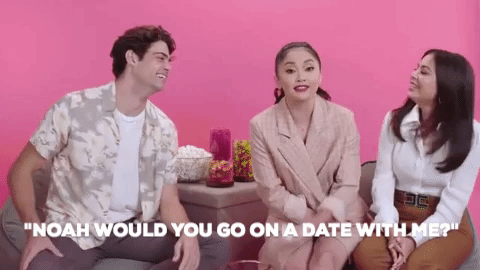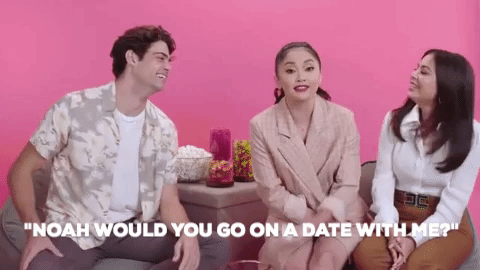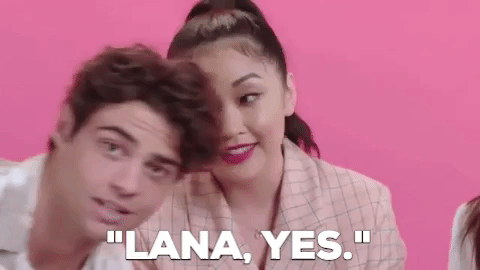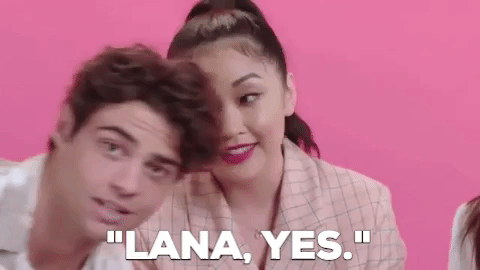 She's Completely Charmed by His Pickup Lines
Netflix had Noah and Israel Broussard try to win Lana over with their best pickup lines, and not only did Noah win (Israel never had a chance), Lana seemed genuinely charmed by him saying things like "Do I know you? You look a lot like my next girlfriend."
Help, I've melted into a puddle.
And Finally, They're Legit Obsessed with Each Other
GUYS. Not only did Lana describe Noah as a "tall, beautiful man" in this interview with MTV, she also said, "To this day, I just think he's the greatest guy ever, so it was not hard being his co-star at all. I have a huge crush on him. I like to think he has a crush on me but whatever."
lana condor talking bout how she's in love with noah centineo for a minute and a half pic.twitter.com/OnbBC6Df9K
Then there's the time Noah called Lana the "love of his life" (!!!!):
How am I supposed to not ship Lana Condor with Noah Centineo when he says shit like this?!!! pic.twitter.com/wKDRFleA6a
The time he couldn't stop talking about how cute her face is:
how do you say noah centineo is whipped for lana condor in every language? pic.twitter.com/P4nK3m0YaA
Their matching profiles:
do you guys realize that noah centineo and lana condor have matching icons on ig with that grey background and white shirt? or are we just ignoring that? pic.twitter.com/r9fxO5zMdz
And finally, the many times they couldn't stop commenting on each other's Instagrams:
noah centineo and lana condor stop playing me like this pic.twitter.com/vRJfDl5Im3
So…Are They Dating?
Sadly, no, Noah and Lana aren't technically dating. And as far as we know, Lana is still with her boyfriend actor Anthony De La Torre—who she says is very understanding of her connection with Noah.
"He's very supportive and I'm just happy that he's working," she explained, while everyone was like mmm-hmmm sure girl. "He's really supportive and really chill about it but his family [isn't], like his brother called me the other day because he saw the trailer and he said, 'Hey, your trailer looks amazing, I love it so much but I also want to throw up because I don't want to see you with someone besides my brother.'"
Here they are, in case you want to ship them.
https://www.instagram.com/p/Bb47iPdnXU-/?utm_source=ig_embed
Happy golden birthday, golden boy. You make me the happiest always ??
A post shared by @ lanacondor on
But if not, HELLO:
https://www.instagram.com/p/BXYZvfQFaAM/?utm_source=ig_embed
The nugget, I mean who couldn't love that face amirighttt?! ? #toalltheboysivelovedbefore @ncentineo
A post shared by @ lanacondor on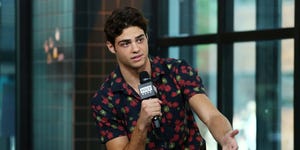 Source: Read Full Article