If you've ever wondered what it would be like to befriend the Fab 5 — and who hasn't — here's your chance. Justin Theroux is friends with the Queer Eye Fab Five, a relationship he described while appearing on Jimmy Kimmel Live, and it sounds just as good as you'd imagine it to be. "They've sort of included me in their little wolf pack," Theroux told Kimmel on Monday night, right before casually referring to Jonathan Van Ness as "Jonny" and Tan France as "Tanny." Is there room for more in this "wolf pack"? Because there are some fans who would very much like to join.
It sounds like there's at least room for Antoni Porowski, who Theroux revealed once made nachos for the crew, though contrary to what fans might thing, being friends with the Fab Five doesn't necessarily translate into constant Queer Eye treatment. "[I'd hoped] I'd get these great tips and I'd have a makeover of my house, but actually it's the opposite. I'm usually the one doing the shopping, like, 'Oh my god, the guys are coming over!'" The Leftover actor said. Even Theroux is desperate to impress the Fab Five.
As incredible as getting Antoni-made nachos sounds, the entire story of how Theroux got close to the Fab 5 is even better. "I was with some friends, and it was Easter and I was like, I'm just gonna DM because I saw on [Jonathan's] Stories that he was in New York," Theroux recalled. That's right, the 46 year-old simply slid into Jonathan's DMs, and the best part is that it worked — and on Easter, no less. Jonathan showed up at his house that very day, eager to share an Easter quiche.
It sounds like neither Karamo Brown nor Bobby Berk have spent much time with Theroux, but Tan, Jonathan, and Antoni however have had some, um, creative hang time. Hilariously, the Spy Who Dumped Me actor recalled making a crop top for Jonathan for Pride Week. "Oh my god I need a crop top," Theroux recalled Jonathan saying. And, apparently understanding that a crop top is necessary for Pride, the actor went to work to save the day.
While Theroux might be learning some Pride Week fashion tips from Jonathan and co., the actor told Kimmel about a time that he wanted to have a little heteronormative fun by challenging Tan and Jonathan to draw a vagina, because, well, Theroux figured he could teach the Queer Eye guys a thing or two about the female anatomy. Whether a cisgender heterosexual man challenging two cisgender gay men to draw vaginas makes you roll your eyes or not, it sounds like a pretty delightful scenario the way Theroux explained it.
"I said, 'We're gonna all draw vaginas,' because I was dying to know what in their brain that looked like. Clearly we could all draw a penis," the actor said. Then Kimmel held up a picture of Jonathan showing his drawing of the vagina (which was blurred out in the video), quipping, "It looks more like a bat than a vagina." It sounds like hanging out with the Fab 5 is just as fun — and creative — as everyone would imagine. But, with this new information, it sounds like it might be time for some women to join the group in their off-time.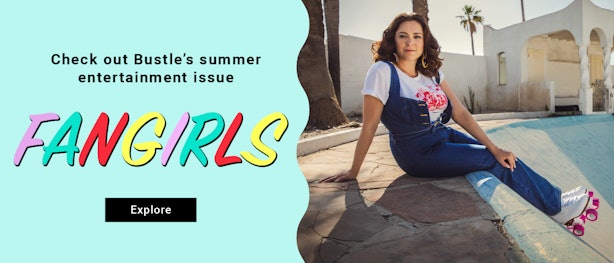 Source: Read Full Article